*Pic: Flickr: Apple and Pear Australia Ltd. Will is in China, spruiking …
According to Malcolm Turnbull, Tasmania has sustained damage of well over $19 million dollars — and this from a man unable to deny that climate change will make life more difficult while also declaring that no particular event can be attributed to climate change.
With Deputy Premier Jeremy Rockcliff declaring losses in excess of $100 million dollars, and that without including lost business and reputational damage, it would seem the Liberals are unable to deny … while they remain in lockstep.
How long can denial of any link between cause and effect have traction? Does it need to be 33% greater intensity, or 50%, or double the intensity of anything ever experienced? How much treasure will be lost, and how many lives?
Already a percentage of the intensity can be allocated to one event, and this addition aligns with the extra energy in the atmosphere generated by human-induced warming of the atmosphere.
Tasmania has a Strategy and a Task Force but it has no Minister with direct responsibility for action to adapt to and mitigate human-induced climate change. The closest the state moved to such a position was when it had a Minister for Sustainable Transport.
The Premier stated there will be a review of the government's preparation for, and its reaction to, the massive floods — just as there is to every event.
Are they learning nothing from their reviews when the Hydro can cloud-seed over the Central Plateau on the basis of flooding that was not forecast? They had managed to empty the Great Lake impoundment and were trying to refill it and feed the power generators down the Derwent.
They certainly succeeded in generating massive rainfall on the Plateau, closing National Parks and producing 400 mm of rain onto the alpine and ancient forest areas, those previously burnt in January, and into the north-flowing catchments.
Now is not the time – it seems – to delay changing the State to electric from fossil fuels used for transport: $60 million dollars have been allocated for new buses.
But, surely it is time to buy the latest in electric buses for our city fleets. Adelaide runs one all day and there is a model that will go from Melbourne to Sydney on one charge.
The State cannot yet settle on electric cars because there is no recharging infrastructure. Well Will, now is the time to install that infrastructure and convert the government's car fleet.
It's also time to change the solar feed-in tariff to encourage the move to solar while allowing the existing dams to act as batteries.
The Treasurer should know that such investments will place Tasmania in a better position for the future by reducing the ongoing costs associated with such events whose intensity will rise as emitted CO2 warms the atmosphere and generates greater rainfall, longer droughts, more powerful storms and increasing sea-level rise.
Now is also the time to resolve whatever it is that is delaying privately funded wind farm investments and to require the State Business Enterprise to strike a deal.
Out here many Tasmanians are hurting economically and psychologically because of the direct effects of climate change.
If the state Liberals want to serve the people they will not continue denier-based delays but instead they will expand remedial actions to the maximum possible.
• Greg James in Comments: Phil Parsons is of course very right: why wouldn't you have an electric fleet of cars and buses owned by the owner of the producer of electricity. Why would you send the hard taxed dollars overseas, when all that money can stay in the state and payoff the Hydro debt? Why would you in this age of innovation according to our Liberal PM, innovate and save your money while stimulating the local economy? Why would the party of 'free enterprise' buy from overseas our energy, when it can be sourced from home? The debt is obviously also purchased from outside the state and to pay it off, sooner rather than later is economic common sense. Do we have such a thing in Tasmania as economic common sense?
ALSO by phill Parsons …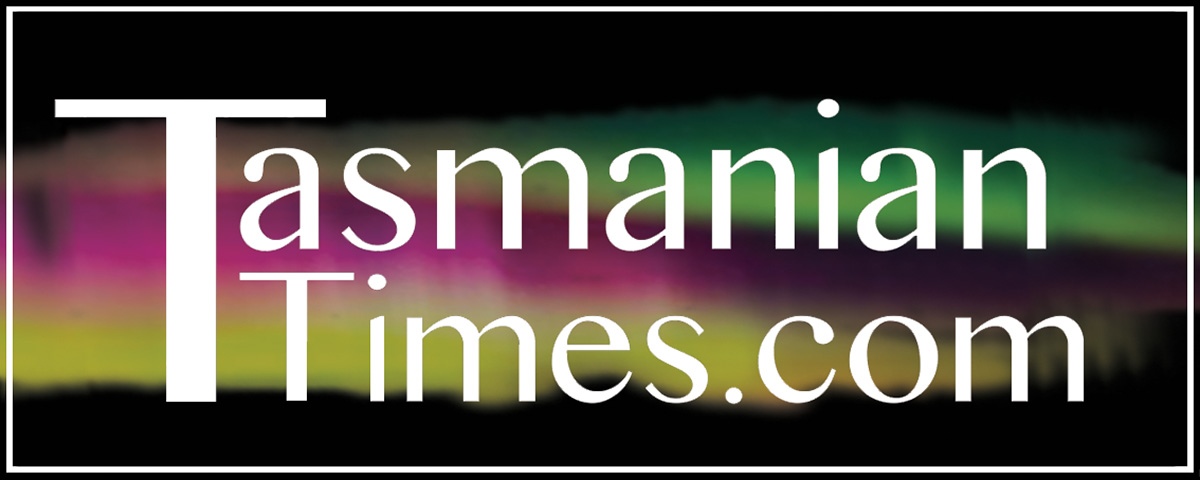 Author Credits: [show_post_categories parent="no" parentcategory="writers" show = "category" hyperlink="yes"]