Dear Editor of Tasmanian Times
Those voting on 2nd July should remember that they are being approached by many of the great unwashed in search of a very highly paid job in which standing for election requires no qualifications, no training, no expertise in any field and no brains – but all importantly, the right connections.
To be elected requires the ability to lie with a straight face, to never answer a question, to nod one's head when the camera is rolling, to keep one's mug with your name on it permanently in the public eye, and to receive lots of lovely lolly from unexplained or unknown sources preferably delivered in brown paper bags.
With all this in mind Scruffy visited the Australian Electoral Office in Launceston with her master on the 22 February 2016 to meet a very sceptical Mr Eklom, the Divisional Office Manager for Bass, who kindly sent us the required documentation. He carefully explained to Scruffy the qualifications required for this a most important job, a job that pays more than $5000 a week.
Scruffy had to be:
* Eighteen years or older;
* An Australian citizen;
* An elector who was entitled to vote.
… and able to submit a nomination form stating:
* Her full name, place of residence, occupation and contact number;
* Signed by 100 Bass electors;
* A declaration that she was –
• Legally qualified to be elected;
• Had not nominated for another election on the same day;
• Was prepared to act if elected.
Scruffy was much relieved that she did not have to be able to read or write and that she could sign with her right paw. I said that her left paw may be more applicable.
The system however defeated us.
Scruffy had previously nominated for a far more important election to be held on the same day – the election for Chudleigh's most important dog.
So despite support from all over the world Scruffy has been forced to withdraw her nomination for the Australian Senate and all that lovely fillet steak for life.
Uncle Erich's dog, a pug, has informed Scruffy (whom he secretly admires and supports although he dare not breathe her name) that his master is much relieved.
I told Scruffy not to let this turn her head.
ABBA.
*John Hawkins is a Sandhurst-trained former British army officer he has now lived in Australia for almost fifty years … of which the past 14 years have been spent enhancing the landscape at Bentley in the Chudleigh Valley, Tasmania. He is well known for his two volume standard reference on Australian Silver and his knowledge of the Life and Times of Erich Abetz.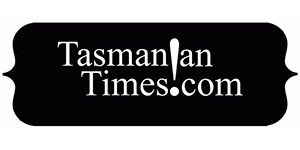 Author Credits: [show_post_categories parent="no" parentcategory="writers" show = "category" hyperlink="yes"]