*Pic: From Rupert's Twitter feed, HERE
• J Haswell in Comments: Bloody ripper, Evan. More please.
… how Rupie began to use politicians to make money 56 years ago
Lindsay Tuffin: This is the most wonderful account of history. What is even more compelling is that it is true …
Keith Rupert Murdoch, born 1931, supported the English Labour Party in 1951. If that meant he wanted to make the world a better place, it lasted for nine years; in 1960 he began to use politicians to make the world a better place for him; editors, however great, were expendable.
The catalysts were Rupert Max Stuart, c.1931-2014, an aboriginal who spoke pidgin Aranda-English, and a corrupt politician, Tom Playford (1896-1981). Playford was Premier of South Australia 1938-65 via a ruthless gerrymander: a vote in the bush was worth two in the city.
There is evidence that Stuart did not leave his darts stall at the Funland Carnival in Ceduna between 2 pm and 4 pm on Saturday 20 December 1958.
It follows that Stuart could not have been three kilometres away between 2.30 pm and 3.30 pm, when Mary Hattam, 9, was raped and murdered in a cave near Thevenard.
The carnival moved east next morning; Stuart stayed in Ceduna and got a job at the Wheat Board. Police, a prosecutor and judges then engaged in a series of travesties of justice.
An Adelaide detective, Sergeant Paul Turner, travelled 775 kilometres west to Ceduna to investigate. Fearing for his life, Stuart signed a "confession" about midnight on Monday, 22 December.
Words such as "The show was situated at the Ceduna Oval" are hardly pidgin, but Turner and five other police later swore that Stuart dictated the confession "word for word."
Stuart's trial began on 20 April 1959. Police, prosecutor Roderic Chamberlain, and Stuart's legal aid lawyer, David O'Sullivan, did not get evidence from the Funland people.
The trial judge, Geoffrey Reed, improperly let Chamberlain improperly tell the jury that Stuart's refusal to give evidence showed he was guilty. The jury convicted Stuart on 24 April; Reed sentenced him to be hanged 28 days later, on 22 May. (Appeal courts are wrong nearly half the time; they were wrong in 100% of Stuart's appeals.) .
Fr Tom Dixon MSC had worked in the Aranda country in central Australia and was to stay with Stuart on the night before the execution. Dixon read the "confession" and realised it was a concoction. He got a second opinion from Professor T.G. H. (Ted) Strehlow, an authority on the Aranda language.
Strehlow swore an affidavit on 18 May, 1959 that Stuart could not have dictated the "confession". That led to another appeal. (At one of the appeals, Chief Justice Sir Mellis Napier said it was "utter rubbish" to say police would intimidate a suspect.)
Inglis wrote: "Stuart would almost certainly have been hanged on August 4 had [Sydney Morning Herald reporter Tom] Farrell not gone to Adelaide [on July 19]."
Farrell told Dixon he should appeal to the court of public opinion. Dixon approached Rohan Rivett, editor of The News, an organ left to Murdoch by his father in 1952. Rivett bankrolled Dixon's search for the carnival people.
Dixon set off with a News reporter, Jack Clark, on 25 July 1959. They found the Carnival people at Atherton in north Queensland. Proprietor Norman Gieseman told Dixon he didn't think he could help; all he knew was that Stuart had confessed. Unprompted, he said "the only time we saw him was from two to four" that day.
Gieseman, his wife Edna and Betty Hopes made statutory declarations to that effect. Hopes had been on the skittles in the same tent with Stuart. She said: "Max did not leave the stall all the time and he was in full view of me."
Forced to hold a Royal Commission, Playford improperly invited Reed and Napier to sit on the inquiry, and they improperly accepted. The fix was in; denunciations of the appointments came from the President of the Bar Association of India, former UK Prime Minister Clem Atlee, and famed English jurist Lord (Norman) Birkett.
The Commissioners sat briefly on 10 August 1959 and adjourned. A Bill to abolish capital punishment was introduced by a Labor politician, Don Dunstan, on 12 August.
A Royal Commission, properly conducted, tries to find the truth, and hence is supposed to dispense with the adversary system's six rules which conceal evidence. Historian Ken Inglis noted in The Stuart Case (1961) that in general Napier et al "did adhere to the rules".
The inquiry resumed on 17 August 1959. Stuart's counsel, Jack Shand, of Sydney, walked out three days later. Murdoch, who had been a sub-editor at The Daily Express, wrote an accurate splash in The News:
Mr Shand, Q.C., indicts Sir Mellis Napier
'THESE COMMISSIONERS CANNOT DO THE JOB'
Continuing local and international outrage forced Playford to commute Stuart's sentence to life in prison on 5 October 1959.
The Commissioners reported on 3 December 1959. Wrong again, they said the verdict against Stuart was wholly justified, and there was no need for a new trial. Result: the evidence of the Giesemans and Betty Hopes was never put to a jury.
On 19 January1960, Playford laid a number of absurd criminal charges against News Ltd and Rivett. One, seditious libel, was next door to treason; the judge had a discretion to imprison those found guilty for an unlimited period.
The libel trial began in March 1960 and ran for 10 days. The jury threw out all charges except one. Playford and Murdoch eventually made a deal: Playford would drop the last charge if the News stopped going on about Stuart. The go-between was a News political reporter, Ken May.
The last libel charge was withdrawn on 6 June 1960. That seems to have been Murdoch's watershed: politicians could be used to his advantage. He dismissed Rivett later that month; I don't know whether that was part of the deal.
Max Stuart was forgotten. No one visited him until 1968, but he was cheerful and intelligent; he learned how to speak and write English, play the guitar, and paint watercolours.
* * *
Murdoch bought newspapers from 1956. Some made money; some didn't, e.g. Australian Fashion News, He bought it for $25,000, about $186,000 today, but it had few advertisements.
The giant brain of Noela Whitton, as she later became, devised a way to encourage Flinders Lane rag traders to take enough ads to enable Murdoch to sell AFN for $75,000, about $558,000 today.
Murdoch started a Monday-Saturday paper, The Australian, on 14 July 1964. It was costly to fly batches round the country in aeroplanes; to make him some money, he sent a Fleet Street genius, Stanley Cecil (Sol) Chandler (1911-68), to Melbourne Truth late in 1965. Noela had a hand in getting me a job at Truth in January 1966.
Chandler's formula for Truth was an ultra-hard spine of fact, all the insignificant details he could get, and an outer wrapping of sex, but the circulation did not rise.
Sol said: "You can't beat sex in high places." In June 1966, reporter Dave Stephens had a piece about two society ladies who left their husbands and went off to breed bulls. The ladies gave the bulls nice names.
In the next eight months, Sol did something possibly unparalleled since Defoe invented modern journalism on 10 February 1704: he increased Truth's circulation from 220,000 to 400,000. A television reporter asked him if was ashamed of the role played by sex. He replied: "I understand it's here to stay."
Chandler said: "The oldest rule of journalism, and the most forgotten, is to tell the customers what is really going on." Truth was thus unique in Melbourne; the Age, the Sun and the Herald even refused to report what happened at the hanging of Ronald Ryan. That left it to Truth (and me); see netk.net/Whitton/Amazing19.
* * *
Truth got a Walkley Award for National Journalism for my 1967 series, Life on the Pension, and should have got another for Richard L'Estrange's May 1967 report on the cover-up, by Prime Minister Bob Menzies, of how a drunk captain of the Voyager, Duncan Stevens, turned the wrong way and killed himself and 81 of his sailors in a collision with the Melbourne. An organ which can do what L'Estrange did has no reason to apologise to anyone for anything.
When Harold Holt disappeared in December 1967, Sol revealed that the new Prime Minister, John Gorton, was a thief: he and his wife had held a board meeting to cut his late father's mistress out of his will. Murdoch dismissed Sol. Eight months later, Murdoch got Gorton's permission to take money, including the profits of Truth, out of Australia to buy The News of the World.
(Forty-three years later, News of the World employees were found to have bribed police and hacked telephones. Advertising was seriously affected; Murdoch closed The News of the World on 7 July 2011. A UK parliamentary select committee reported on 1 May 2012 that Murdoch "exhibited wilful blindness to what was going on in his companies and publications" and was "not a fit person to exercise the stewardship of a major international company".)
In 1968, Miss Penny, an elderly English lady whose real name was Isabel Roads, became the first person to visit Max Stuart in Yatala prison.
In 1969, Murdoch told the editor-in-chief of his Australian papers, Neal Travis (1940-2002) to tell Truth to stop writing about abortion. Travis, who was editor of Truth after Chandler, did not pass the message on; he knew we had our sights on police who extorted bribes from abortionists, backyard and front.
Truth got another Walkley Award for my December 1969 report, WE PAID OFF THE COPS. (See netk.net.au/Whiton/Amazing18.asp.) Detectives Jack Matthews, Jack Ford, and Marty Jacobsen went to prison. In a later speech, Murdoch said the report showed the value of tabloid journalism.
Roderic Chamberlain became Chairman of the Parole Board in 1970. He made it clear that Max Stuart would never get parole.
I was sent from Truth to Murdoch's short-lived Sydney organ, The Sunday Australian, in I971. Another reporter, Don Hogg, gave me Inglis's The Stuart Case. After 12 years, another inquiry seemed overdue, but the editors were not interested.
I took leave and drove with Noela to Adelaide in January 1972. Hugh Hudson, Minister for Education in Don Dunstan's Labor Government, arranged for us to have the first-ever interview with Stuart.
Noela, who later wrote for The New York Times, had lots of empathy; I asked her to conduct the interview. This from Tom Dixon's The Wizard of Alice (1987):
[Lloyd Gard, Controller of Prisons in South Australia] briefed her [Noela]: "This is a most violent man. He king-hit a bloke the other day and he threatened to kill another bloke. We are dealing with a violent man; I wouldn't let him near a woman."

… She signed the visitors' book, passed through C Division into another area where she saw a "cage" and "twenty sharp-eyed men looked at her "with surprise". She entered cubicle number two. She found it hard to communicate across the thick wall of glass with the "shy black man, silent like the caged ones, cap in hand waiting for some sign from her". So she stood up and put her face up to the glass close to his and talked with him for about an hour. Their voices were heard through the grill above their heads.

After some introductory chatter about "Bergoo, the gluey porridge, they talked about Edna Gieseman, about [Stuart's] sister with the five kids who had not written to him for nine years, his mother and father and Miss Penny. Then Noela got down to the nitty-gritty of her real reasons for coming.

"Did you kill that little girl, Mary Hattam."

"Nuh but I got a rough idea who did."

"… How did you feel when you were going to be hanged."

"Scared. I just scared all the time."

" … Did you ever tell anyone that you did kill Mary Hattam?"

"No."

"I heard a story you told some warders in Adelaide?"

"I never told any warders in Adelaide. I never told anyone."

"Do you think about God, that he will help you?"

"Bit hard to say if he'll help me."

"Do you have any message for anyone?"

"You can tell Mr Strehlow I am thinking of him. He was my friend. My grandfather nearly brought him up. And Father Dixon, you can tell him the same …"

Noela considered Stuart to be the great survivor. "That's the incredible thing about Max. There aren't many men who survive the hangman seven times and now he's survived within the prison system."

She found him gentle and intelligent and with a delightful sense of humour. She rang me on her return to Sydney and then paid me a visit to pass on Stuart's message, telling me how impressed she was with the man, especially his "capacity to survive unmarked by prison life, his sense of joy and interior balance".
* * *
Noela and I interviewed Strehlow and others. My mistake was not to speak to Chamberlain; had I done so, Stuart might have been released sooner.
When I rang Playford, he asked me to ask Ken May, now Murdoch's chairman in Sydney, to give him a call.
Noela and I came back via Melbourne and looked up our Truth chums, Richard L'Estrange and editor Don Busmer. They said if The Sunday Australian was not interested in something on Stuart, they were.
Back in Sydney in January 1972, I told Ken May that Playford wanted a call. May told The Sunday Australian editor, Bruce Rothwell, to publish nothing from me about Stuart. Rothwell told me this but, perhaps on May's instructions, also told me to put in a bill for expenses, which I calculated to be $306. L'Estrange told me that Busmer was also instructed not to print anything from me on Stuart.
That left it up to Noela. She first contacted Tom Farrell, now in management at The Sydney Morning Herald, but he was cautious about taking something from someone who was not a regular newspaper reporter. Noela then tried an acquaintance, Frank Devine, at Reader's Digest. He told her to try again when she got Stuart out of prison.
Finally, in August 1972, Noela got her account of the case and her interview with Stuart published in The Digger, an alternative journal run by Phillip Frazer, Bruce Hanford and others. The title honoured Murdoch; he was called The Dirty Digger in England.
Noela sent Max Stuart half her fee from The Digger. He asked Miss Penny to use the money to have a medal inscribed Noela on one side and Max on the other.
The Digger's circulation was minuscule, but Noela arranged for her report to be put on the News Editor's desk at every major Australian newspaper. As an exercise, the Melbourne Herald sent two cadets, Jenni Brown and Pam Graham, to Adelaide to see what they could learn about the Stuart case.
The girls interviewed Roderic Chamberlain. He told them: "I would have pulled the lever myself. He is nothing but an animal." The Herald was not quick, but it got there. When it finally published Chamberlain's words in April 1973, he was forced to absent himself from the Parole Board's hearing of Stuart's case.
That enabled the Dunstan government to parole Stuart in October 1973. He wrote to Miss Penny: "A very big thanks to God and to NW. I thank her and her old man for what they did for me."
Police continued to harass Stuart. For several years he was in and out of Yatala, but he blossomed in 1985 when Senator (as he now is) Patrick Dodson, chairman of the Central Land Council, gave him a job in Alice Springs.
Max Stuart passed on the wide knowledge of Aboriginal law and tradition he had received from his grandfather; became an Arrernte elder ( HERE ) ; and was active in Aboriginal affairs, including the Lhere Artepe native title organisation..
As chairman of the Central Land Council 1998-2001, Stuart formally welcomed Her Majesty to Alice Springs in 2000 and made her a presentation. He was cultural director of the Yeperenye Federation Festival in 2001. He died on 21 November 2014.
Footnotes:
Murdoch's marriage to Wendy Deng is said to have eventually cost him US$3billion.

Our 1984 wedding in the Australian Embassy in Paris cost rather less. Gough Whitlam, Ambassador to UNESCO, picked us up in the Embassy Roller. Noela asked the great man if he spoke French. He said: "Un peu."

The Ambassador to France, Peter Curtis, performed the ceremony and supplied the bubbly. Whitlam was best man; Margaret Whitlam Matron of Honour. The eight of us went to a restaurant near Notre Dame, La Tour d'Argent, where the numbered pressed duck is almost obligatory. The bill, about AU$500, was all the wedding cost us.

If Tom Playford was corrupt, Donald Trump is said to be barking mad. Does a fox bark? Murdoch endorsed Trump as next President in April 2016. That raised a question: How will Donnie make the world a better place for Rupie?
*This title is a nod – theft if you insist – to Spike Milligan's Adolph Hitler: My Part in His Downfall.
• J Haswell in Comments: Bloody ripper, Evan. More please.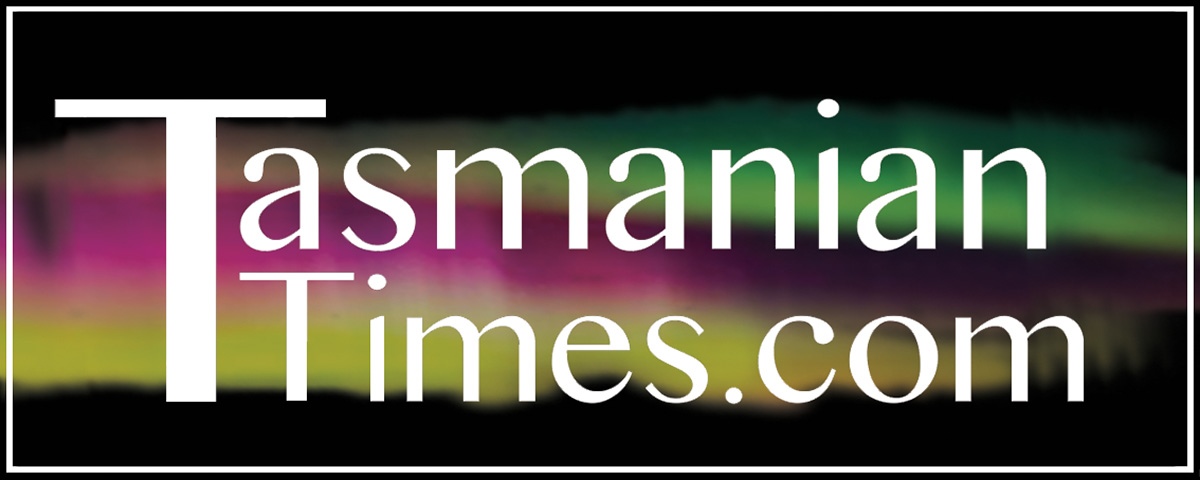 Author Credits: [show_post_categories parent="no" parentcategory="writers" show = "category" hyperlink="yes"]