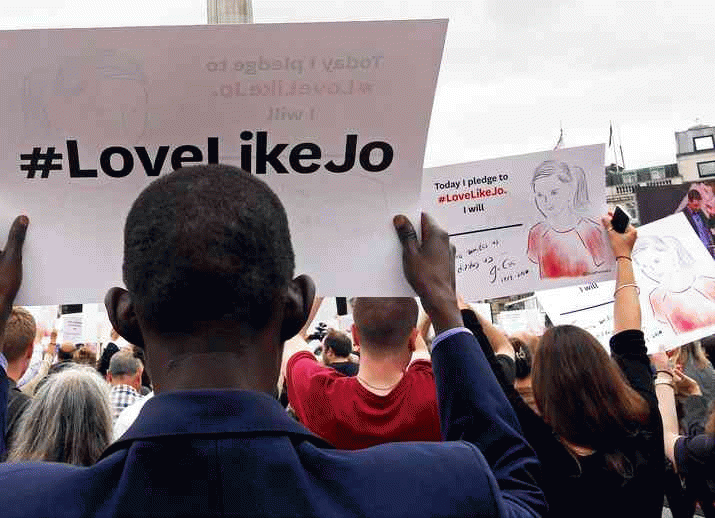 *Pic:
My former colleague Jo Cox was murdered amid an ugly and fearful mood in Britain.
Now, it can only get worse as the UK has voted to raise the drawbridge and 'take back' their country.
Political rhetoric in the lead-up to the EU referendum was already toxic and divisive, particularly on the issue of immigration.
Jo was strongly pro-immigration and had campaigned for Britain to remain part of the European Union.
She was killed by a man on the streets of her constituency in northern England. Widower Brendan Cox believes his wife died because of her beliefs and that it was an act of terror designed to inspire hate.
I first met Jo and Brendan – both extraordinary individuals – about 10 years ago when I worked with aid agency Oxfam in England.
Jo was head of advocacy and I worked with Brendan in the media team. Jo was proudly "made in Yorkshire" and loved the great outdoors.
I remember her asking me why I was still living in England after she had seen photos of the Tasmanian wilderness plastered around my desk.
Jo was elected to Parliament as a Labour MP in 2015 and quickly became one of its brightest, rising stars. She was a lifelong humanitarian campaigner, a feminist and mum to two young kids.
As the news of Jo's death reverberated around the world, it led to some reflection about the conduct of politics in the UK.
In a BBC interview1 Brendan spoke about the increasing tribalism of politics, the coarsening of language and tendency to play to peoples' fears rather than better natures.
These were sentiments echoed by German Chancellor Angela Merkel who warned, in the wake of Jo's death, about the dangers of divisive language, saying that "exaggeration and radicalisation of language did not help foster an atmosphere of respect."2
In Australia we too need to bring into sharper focus the language of public and political discourse.
Language matters and words have consequences.
Rhetoric which promotes fear or prejudice provides succour to those harbouring extremist or prejudicial views. The embers of hate are fanned by hateful and violent language.
Homophobic comments sit on a continuum – at the far end is violence. Dehumanising language paves the way for abuse.
Malcolm Turnbull began his prime ministership with a notable de-escalation in the often grotesque, war-mongering and inflammatory rhetoric of Tony Abbott; there was no more talk of "death cults".
But a notable shift in Turnbull's tone came when he accused his political opponents of waging a "war" on business. His Treasurer Scott Morrison took the metaphor further and said taxes were "bullets"3.
Turnbull's language didn't pass unnoticed by those who understood the true horror of war. Vietnam Veterans Association President Ken Foster condemned Turnbull's comments as "tasteless in the extreme" 4. Foster said politics cannot and should not be equated to war.
Chancellor Merkel also said that it was important to "draw limits" in the choice of speech and arguments, but also in the choice of "disparaging argument"5.
If we 'let slip the dogs of war' in our language, then we provide fertile ground for hate and violence.
Research findings in cognitive linguistics show the effects of language to be profound. A metaphor, for example, can radically effect what we believe is the solution to a problem, our judgements about guilt and punishment and our recall and interpretation of facts.
A single word can influence how we conceptualize and act with respect to important societal issues. Language that invokes fear in an individual narrows their ability for rational, higher-order reasoning6.
Male violence toward women is emboldened by sexist language.
The reaction to Eddie McGuire's 'joke' about drowning a female sports journalist shows we have a way to go when it comes to understanding the harm done by language.
Many were outraged by McGuire's comments but others sought to excuse it as playful 'banter'. Foreign Minister Julie Bishop said the comments were "silly", "off-hand remarks" and people shouldn't take offence. Former Victorian Premier Jeff Kennett said he didn't know what all the fuss was about7.
Our Watch8 part of a national initiative to prevent violence against women, draws the link between sexist language and male violence against women. Demeaning language towards women reinforces prejudices that affect how people think about and respond to violence against women.
I was disturbed to read recently about hate-fuelled violence here in my home state of Tasmania.
In the North-West, a Greens candidate spoke of a campaign of vitriol and intimidation9. In an escalation, a group of men turned up at his home and allegedly hurled abuse. His daughter, who was home alone, bore the brunt.
And in Hobart, a taxi driver from Somalia was brutally bashed by a group of men shouting racist comments. The father of seven said it was the attack on the colour of his skin that left him most shaken.10
Our language decides which values, attitudes and beliefs we promote and reinforce. A group of powerful men 'joking' on radio about drowning a woman in a country where one woman a week is killed by men's violence is beyond unacceptable.
War rhetoric turns our referendums and elections into metaphorical life-and-death battles – assimilation or destruction of the opponent the only outcome possible.
These are not the notions we want to bring to the fore of public consciousness. We must knit people together in a warm blanket of humanity in order to prevent extremism in all its guises.
Jo Cox dedicated her life to making the world a better place.
In her maiden speech to the UK Parliament she spoke of us having "more in common" (#MoreInCommon is now a trending hashtag) than things which divide us.
Her untimely death is unspeakably tragic.
Now, more than ever, we need to elevate our language to reinforce notions of commonalty, inclusion and respect if we are to achieve that better world.
Refs …
1 http://www.bbc.com/news/uk-politics-eu-referendum-36592122
2 http://www.theguardian.com/politics/2016/jun/17/angela-merkel-urges-eu-referendum-campaigns-to-moderate-language
3 http://www.smh.com.au/federal-politics/federal-election-2016-opinion/war-and-repatriation-scott-morrison-and-malcolm-turnbull-in-staggering-display-of-oblivious-timing-20160602-gpa4p8.html
4 http://www.abc.net.au/news/2016-06-02/vietnam-veterans-slam-scott-morrison's-comments-as-tasteless/7471922
5 http://www.theguardian.com/politics/2016/jun/17/angela-merkel-urges-eu-referendum-campaigns-to-moderate-language
6 http://lera.ucsd.edu/papers/crime-metaphors.pdf
7 http://www.theage.com.au/afl/afl-news/eddie-mcguire-and-caroline-wilson-shorten-snubs-mcguire-after-ice-pool-remarks-20160620-gpnfby.html
8 http://www.ourwatch.org.au/
9 http://www.themercury.com.au/news/politics/greens-candidate-scott-jordan-left-fuming-over-thugs-in-the-dark/news-story/a81f016ec496ea760067c2b05a29dd05
10 http://www.themercury.com.au/news/tasmania/brutal-race-attack-as-taxi-driver-punched-and-abused-by-four-men/news-story/02872a89bcfbeddf08930fba97d782a6

*Journalist Harriet Binet, above is a former Mercury reporter who has worked as a communications adviser in Tasmania and overseas.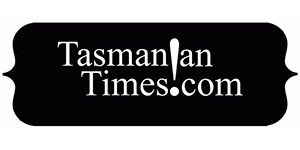 Author Credits: [show_post_categories parent="no" parentcategory="writers" show = "category" hyperlink="yes"]