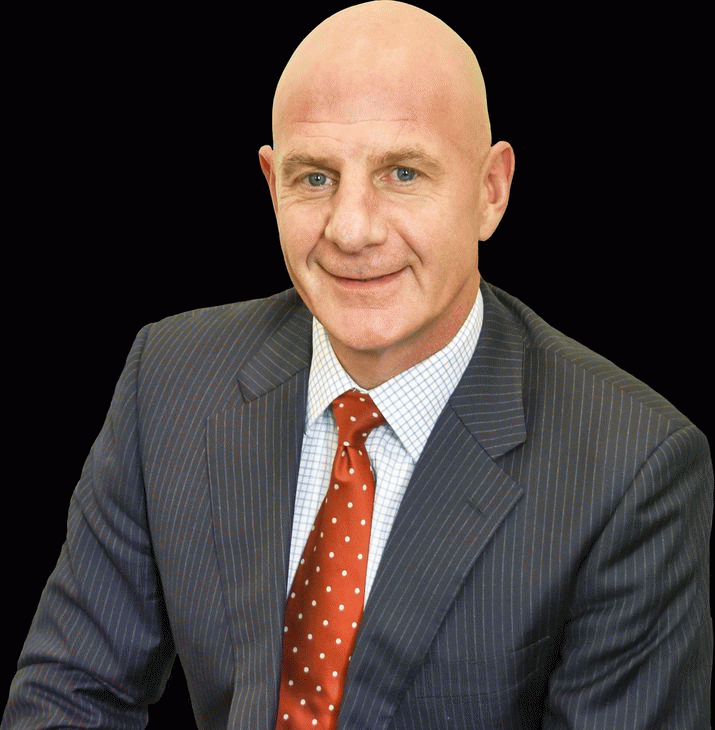 *Pic: from Peter Gutwein's website HERE
• Peter Gutwein in TT Media: Huon Valley Council gets final chance to improve governance. And read the Report …
• Bob Hawkins in Comments: So the Huon Valley Council is not going to be dismissed. I didn't think the minister had the bottle to give our valley a brand new start, and it looks like it's proving to be so. Haven't heard the details of Gutwein's statement yet, but I'm hoping it deals with all the more controversial issues, among them: the Cygnet Caravan Park; the long-ignored broken asbestos in Cygnet Town Hall; a close analysis of all factors involved in the appearance of an unapproved and illegal jetty at Franklin; allegedly buried asbestos on the Franklin waterfront; a forensic assessment (matched with invoices) of all HVC credit card statements (not just the mayors' and the GMs') these past 15 years . . . I'm hoping the minister's decision also includes a squeaky clean independent actuary, or similar, to do the investigating.
The Supreme Court's decision on the Glenorchy Council wrangle offers nothing to suggest there are grounds to disqualify the board of inquiry that Local Government Minister Peter Gutwein ordered into that council. Down in the Huon Valley, where Gutwein last September also felt moved to inquire into its council's "dysfunction", the board's final report is believed to be with the minister and, at time of writing, no application has been made to a court to object to the process of that inquiry. So, it should be reasonable to think that a decision on the future of Huon Valley Council is due any day soon.
With the worst of Gutwein's smoke-and-mirrors balanced budget behind him, and the forestry scene apparently relatively quiet, one would think the minister might have a bit of time to spare to focus his mind on his niggling local-government problems.
What's in the detail of the final report of the board of inquiry is supposed to be confidential. But, in the nature of our sieve-like political environment, and what with the way stuff has been leaking out of HVC's council chambers in Huonville — particularly to the partisan (anti-mayor) 7HOFM radio presenter and valley resident Mick Newell — it's likely there are lots of people supposed to be outside of the loop who know what's in it.
That is, of course, everyone except the wider Huon Valley community, many of whom are growing impatient to see the Huon shemozzle brought to a conclusion.
If Gutwein wanted a firsthand insight into just how dysfunctional HVC is, he should have been at its ordinary meeting last month (May 25). It got off to an embarrassing start: after the gallery was told a video of council's branding project would be shown, general manager Simone Watson just couldn't get it going. After a few attempts, and a mumbled something about "NBN", the video was abandoned and it was on with the meeting proper.
You can listen to the audio of the meeting at https://soundcloud.com/huonvc — it helps to have the meeting's draft minutes also open on your screen. The volume is lousy, but I'm told computer nerds know how to beef it up. To make better sense of the audio, it helps to have the meeting's draft minutes also open on your screen.
Sections of the audio are quite entertaining, although the climax — the sound of the door slamming as ex-Cr Ken Studley, who, seconds before, had melodramatically announced his resignation, exited the council chamber — comes far too early. That slamming door is the loudest sound on the entire audio, and that includes an outburst of derisory guffaws from the public gallery at something Deputy Mayor Ian Paul has to say.
(Studley's replacement on council, announced on June 8 by the Tasmanian Electoral Commission, is James Lange, an accountant/tax professional, who was on Wilson's Heart of the Huon ticket at the October 2014 election. If Gutwein decides to sack the council before the June meeting, Lange could become the only HVC elected councillor never to take his seat.)
Despite the best efforts of Mayor Peter Coad in the chair, and a get-out opportunity offered by Cr Liz Smith, the Heart of the Huon team again ignored good sense and doggedly chose to indulge in another travesty of logic. They did so by insisting on a motion by Cr Pav Ruzicka — a motion that made a mockery of a council resolution in April last year — that indicated HVC would be willing to consider negotiating a municipal "boundary adjustment" that would nick a large slice of Kingborough Council's property (Margate, all territory south of it down the Channel, plus Bruny Island — see http://oldtt.pixelkey.biz/index.php?/weblog/article/huon-waits-on-the-real-umpires-call/show_comments/). Thus was conjured a fantastical vision of a hugely expanded Huon Valley municipality with a barely expanded rates income — not that such a situation should stand in the way of a region that is long accustomed to surviving on state and federal handouts.
The Ruzicka motion read: That: a) Council notes it has received the report on the review of boundary adjustments and their economic implications from Bruce Felmingham Consulting. b) Council immediately writes to State Government and Kingborough Council to begin discussions around the M1 option as highlighted in the report. c) Council immediately begins work on public consultation. d) Public consultation begins as of 1 July 2016 and that during that process option M1 be referred to as the Huon D'Entrecasteaux Option. (Until the May meeting, the public knew nothing about the Felmingham report, and they still don't.)
The Heart can't be serious that such an idea could become reality. But the eccentricity of the motion might be interpreted by some as a defiant illustration that, by suggesting the utterly ridiculous, they will get their message across that, for all the Hodgman Government's talk of amalgamation and resource-sharing, these Deep Southern luddists want their council to remain just as it is — and, more importantly, they want to go on running it just the way it has been since the well-intentioned, disastrous amalgamation of three Huon councils back in 1993.
Smith's proposed amendment — clearly an attempt to introduce a bit of realism — offered co-operation from HVC in harmony with the stated aims of Minister Gutwein to get a dialogue going in southern Tasmania about the potential for local government reform (maybe mergers, at least resource-sharing).
Her amendment read: a) That council notes that, in response to the direction of motion 13.005/15 passed by council in April 2015, an "in confidence – working document" titled "Potential Merger Options for Huon Valley Council 2015" has been received and was considered at a council workshop on April 5. b) That council writes to the State Government and Kingborough Council to continue with discussions around local government reform. c) That the mayor makes a public announcement of the intention of the Huon Valley Council to enter into these discussions.
This thoughtful option from one of council's three non-majority members didn't wash with the Heart. Why not? Well, for a start, it was put up by a Green (which is also the ridiculous way the Heart view Mayor Peter Coad). Down went Smith's amendment, 5-3 — Coad, Smith and Greens Party Cr Ian Mackintosh supporting it. Then Ruzicka's possibly decoy motion was passed by a similar vote.
That irrational HVC decision was, I believe, yet another demonstration of just how resistant HVC's management and the controlling Heart group are to merger talk or any kind of outside interference in local government in the Huon.
Two days earlier, Kingborough Council, apparently frustrated at the lack of co-operation from the Huon, had resolved to ask Gutwein to try to get HVC to the negotiating table to discuss a resource-sharing feasibility study. Cr Mike Wilson, who attended the Kingborough meeting, said, at HVC's May 25 meeting, that he was "very disappointed" with Kingborough's "inappropriate" resolution. He asked the mayor to write to Kingborough to say HVC was not happy about it. Coad said he would be willing to do so subject to a formal resolution of the full council at a future meeting.
During "questions without notice", Coad asked General Manager Simone Watson if she would commit to seeking council approval in advance before commissioning future legal reports. Watson took his question on notice. Coad's question suggests that council's legal responses to board-of-inquiry reports earlier this year were commissioned by the GM under delegated authority, those reports presumably being approved retrospectively (presumably by the Heart team members) in closed-council sessions. Heart of the Huon councillors, not surprisingly, seem satisfied with the GM's vast "delegated-authority" powers.
Councillors for years under the chairmanship of former mayor Robert Armstrong (now an elected, hugely remunerated, member of the Tasmanian parliamentary rest home known as the Legislative Council) delegated vast amounts of authority to general managers — to such an extent that HVC has long been a bastion of secrecy with almost no avenues available to electors to inquire into its affairs. That situation has barely changed since Coad became mayor despite his efforts to reduce council opacity.
In another question, Coad sought the support of the GM and councillors for a police investigation into the leaking of council's first response to the BoI's first report to Gutwein in February. That report from a leading Hobart legal firm ended up in the hands of 7HOFM's Newell. (Coad argues that if confidential legal reports to council can leak out to easily, so can details of vital information relating to tenders. We would want any inside tendering going on in the valley, would we?)
Coad asked councillors to state their positions on a police inquiry. Paul evoked derisory guffaws from the public gallery (the mayor instantly calling for order) by, seemingly disingenuously, asking: "Not sure where you are going with this . . ." Paul's further comments were almost entirely inaudible. (The combination of his small voice and his seeming reluctance to speak directly into the microphone often renders what he is saying indecipherable.)
Wilson, saying he didn't have a problem supporting the mayor's request, demanded that councillors should see the evidence the mayor had about the document having been leaked. Coad said he had the evidence, in writing, from 7HOFM.
Ruzicka's response: "Nuh, not answering your question." Crs Lydia Eastley, Bruce Heron, Mackintosh and Smith said they would back an investigation.
The May 25 meeting amounted to yet another example of what is basically wrong with HVC today. Ever since the October 2014 election, it has appeared that the Heart team, with its guaranteed majority, was never going to give a fair go to a mayor they obviously didn't want.
And, ever since Coad shocked the political machine that has run council for years by taking the mayor's seat away from the ruling group, Wilson has behaved more like a de facto mayor than a downtable councillor, and never has stopped overtly campaigning for an election that he seems to have been thinking was in the offing despite the next official election date being October 2018.
Even in last week's Huon Valley News (June 8) he was still campaigning, telling the electorate in a 'Good News Week' advertisement that "Huon Valley Council has the second lowest average rate per rateable valuation in Tasmania at $1020 per anum (sic). Compare this to our neighbours, Kingborough Council, at an average $1,247." Not surprising considering property values in Kingborough are so much higher. Statistics can be so irritatingly deceptive. Reminds me of something attributed to Disraeli, or was it Mark Twain?
(Wilson's reference to HVC's wage bill in the same advertisement deserves a separate story to explain just how these figures were arrived at. Surely that "reduced" wage bill doesn't have something to do with HVC handing over the Esperance Multi Purpose Health Centre to Elder Care? How about some dates, Cr Wilson? And someone from over the range tells me HVC has negotiated, through enterprise bargaining, a "much more generous wage increase" than Kingborough Council. That may be fine for staff, but it might also help explain the vicious Australian Services Union media attack earlier this year, based on incorrect information, on Mayor Coad.)
Should there ever be an academic assessment of why HVC is the way it is, and why the council has appeared publicly to be bordering on chaos these past 18 months, it would be remiss if it failed to ask a lot of probing questions of both council management and members of the Heart group.
Coad, when asked, made no secret of the fact that his predecessor, Armstrong MLC, did not congratulate him on his successful 2014 mayoral campaign. Even before that election, Wilson was firing salvos at Coad for having the temerity to question HVC's financial position — and then went on to sporadically maintain his attack, in the council chamber, through local media and, more recently, specifically through 7HOFM.
As mayor of a municipality that comprises a large lump of the LegCo seat of Huon, Coad didn't get an invitation to the opening of Armstrong's Huonville electorate office in March last year, yet Deputy Mayor Paul did. HVC's former mayor doesn't seem particularly adept at managing diplomatic niceties.
As to Coad and relations with council management, who knows what has gone on behind the scenes? But it did become fairly evident early that relations between him and GM Watson were strained. Publicly, on at least a couple of occasions, it has been apparent that the mayor, in carrying out his civic duties, seemed to have been provided with inadequate briefing notes for functions at which he was required to speak. And, last year, it became evident that Coad had been excluded from the loop during the secret manoeuvring that culminated in the privatisation of Geeveston Town Hall soon after Forestry Tasmania terminated its lease of the publicly owned building.
(There's almost certainly someone out there in the Huon Valley, probably in the Geeveston area, who would like to write the full story about the Geeveston Town Hall, and how it has been manoeuvred out of reach of the control of the people who own it, the people of Geeveston.)
But the atmosphere in recent weeks has changed. Open hostility towards Coad seems to have been replaced by a near eerie silence. After my last 'Guessing Games', there were no comments from usually vocal supporters of HVC management and the Heart, such as council's former PR man Ben Lohberger, and the 'Mouses' (Mickey and Miss Minnie). All have been strangely quiet.
Even Mike Wilson — since his conversation with 7HOFM's Newell after the shock jock idly wondered if a councillor down Huon way might call in for a chat — has been relatively restrained. Bearing in mind the recommendations of the BoI to which he is privy, has Wilson decided to let up on the flak in the hope that Gutwein will not plump for the board's recommendation that the council be put in administration.
And, at the May HVC meeting,Heart councillors generally performed in respectful tones, even when their words were not exactly friendly to the chair. That was indeed a pleasant change considering the main game ever since Coad's election seems to have been to try to discredit and get rid of him. Unlikely, maybe, but are the Heart now hoping the minister won't sack them and that the council will be allowed to soldier on with Coad in the mayor's chair until the 2018 election?
An interesting sidelight to the May meeting was how councillors weren't getting their mouths near to the mikes (as they did when council was first recorded in March). It was almost as if some were a bit apprehensive about those mikes, maybe worried if they said something out of order it would come across far too loud and clear to curious audio listeners. I think, now that council has managed to put together a recording system, it should be obligatory for speakers to pull over the mikes.
Another interesting moment was when Mayor Coad read a prepared statement in response to Studley's question on notice about what Coad would describe as "procedural fairness".
The mayor, it turned out, was not impressed by Studley's probing of councillors to see whether they thought the Gutwein board of inquiry had conducted itself in a proper manner. After Wilson's public threat about taking legal action over the BoI's conduct, it looked like a fishing expedition by Studley to glean evidence that the board had been remiss in its performance. Studley's question read:
My question does not seek to enquire about the particulars of any complaint or response a councillor or the Mayor or Staff may have been involved in, it is to simply ask the Mayor and Councillors and the GM — have you been provided with a copy of every complaint (submissions to the BoI) and accompanying information in line with the procedures outlined on the Department of Premier and Cabinet's website? or were you just given a summarised 1 or 2 line statement to respond to?
Coad, inter alia, had this to say:
Everyone is aware that the general manager has engaged two legal firms to prepare responses on behalf of council to the BoI findings and recommendations. We are not able to discuss either of those documents . . . as we remain bound to keep them confidential.
A . . . substantial amount of ratepayers' money has already been spent, responding to the BoI's two reports, by the council.
Cr Studley's question dealing with procedural fairness . . . aims to draw out information from individuals in what appears to be an attempt to draw on personal individual experiences on their dealings with the BOI and, therefore, is not a valid question and should not be dealt with by this council. Should any individual councillor believe that they have been dealt with inappropriately by the BoI, then that individual has the right to seek their own private legal advice . . .
I take issue . . . for two reasons. One goes to procedure, and the other to substance . . . his [Studley's] question does not relate to council business that should be dealt with in a council meeting. It is a question directed at individuals seeking their personal experience of the BoI process. For that reason, I do not think it is a valid question relating to council business and it should not be regarded as such.
I believe that we have now reached the point where our own interests as individuals are significantly diverging from those of the council as a public authority responsible for the expenditure of ratepayers' money.
It concerns me greatly that some members of council continue to use this forum, and council's resources, to defend what are now clearly their own personal interests. If individual councillors feel aggrieved . . . their recourse is to seek their own legal advice at their expense . . .
I would . . . like it . . . on the public record that I am strongly opposed to any more council resources and time being spent on responding to the BoI report or the Minister's proposed decision . . . we should respectfully await the Minister's decision and let the process run its course. We should not take steps as a council to undermine the process . . .
Coad then invited all councillors and the GM to respond to Studley's two-part question.
The responses: Paul — "no" and "some"; Wilson: "no" and "no"; Mackintosh — ". . . I've found the material adequate throughout the process, importantly, we've all had multiple opportunities to respond and to question findings, dispute recommendations and ask for more information. At all times, the board has been open and responsive to my concerns when I've raised them."; Ruzicka — "no" and "no"; Eastley — "no" and "I only received a summary"; Smith — "This is not an appropriate question for councillors to answer in a council meeting"; Heron — "no" and "no". Very interesting responses.
Worth observing is that it was not until the second BoI confidential report went to council for responses that anyone started to complain openly about the BoI's modus operandi. Surely they didn't start complaining because of the findings in that report!
Mind you, Mayor Coad has been relatively glowing in his response to the BoI report. Could it be because its recommendations are to his liking? It is known that he believes council to be dysfunctional and that the way out of its problems is for an administrator (in Local Government Act parlance, a "commissioner") to be installed.
While Studley's questions, and Heart councillor responses to it, might indicate displeasure with the way the board has gone about the inquiry, Coad, Smith and Mackintosh seem quite happy with how they have been dealt with.
Whether or not Minister Gutwein will agree with Coad's view is yet to be revealed. A June 6 letter Gutwein sent to a valley ratepayer shows that he's still feeling his way towards a decision. The most interesting part of that letter reads: Regarding the timeframe for making my decision, I note your desire for action on the board of inquiry's report as soon as possible. While I am mindful of the need to provide certainty to the Huon Valley community as soon as possible, as you may be aware the board of inquiry is being conducted in accordance with the statutory process set out under the Local Government Act 1993. This process requires that certain procedural steps are followed. This includes observing the rules of procedural fairness and providing councillors with the opportunity to make submissions on the board's findings and recommendations. It is vital that these steps are followed before I make a decision . . .
As Mackintosh told the May meeting, he was more interested in the wording of the laws under which the board of inquiry was operating than what was on the Department of Premier and Cabinet's website.
So, it's back to asking, how much longer must we wait for Gutwein to act? The following may have nothing to do with the BoI report, but it is of interest. Some months ago, Paul Harriss, with barely so much as a "Seeya", shucked off his forestry portfolio and left parliament: one day he was a government minister, the next he was spending time with his family. So was that the last time we would see Harriss playing a role in the affairs of state?
Today, there is talk in the valley that Harriss is a player in moves afoot down Dover and Southport way. Words bouncing around include "woodchips", "pulp mill", "exports" . . . It all sounds unlikely to me, but just imagine that there is substance to them. That could present the Hodgman Government with an interesting dilemma: would a Deep South project be easier to achieve (or stymie) if Huon Valley Council were still run by a general manager and an elected council, or by an administrator?
I can't see that it would matter much which way. But I've learnt in my decade in Tasmania that pie-in-the-sky ideas gestate in mysterious ways — so, if the rumours do, in fact, have legs, the manner in which our dysfunctional Huon Valley Council is run could be integral to those in authority getting the result they want. Hence, we could have a case of the Minister for Local Government (and Forestry, and Treasury) playing for time.— Bob Hawkins
Bob Hawkins has been covering Huon Valley Council for Tasmanian Times for seven years. He is a friend of Cr Smith, and an admirer of Mayor Coad for doggedly trying to bring reason to a dysfunctional council.
• Geoffrey Swan in Comments: Being a "nerd" I have managed to enhance the poor HVC audio recording and I can advise Cr Paul's almost indecipherable comments are as follows, approx 38 minutes in …
• John Powell in Comments: The decision by Minister Gutwein says everything that needs to be said about the Hodgman Govt, an inept fibber in Harriss, ditto Brooks, and now a gutless obfuscating Whiner. A bit more to come on Ferguson I suspect. Almost makes Bryan Green look clean ….. oh but then again!
• Robin Charles Halton in Comments: Local government minister Gutwein blew it badly for not sacking the Huon valley Council as Mayor Coad correctly suggested. I know a few of these individuals from the past and the hatred and stirring among them will continue, mediation wont help, differences are ingrained and permanent reminders of their individual personality traits with much entrenched indifference between camps within the council. Fresh elections are the only way to go, keep driving that objective Mayor Coad.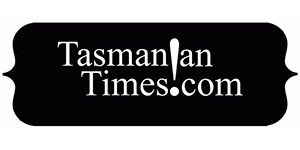 Author Credits: [show_post_categories parent="no" parentcategory="writers" show = "category" hyperlink="yes"]