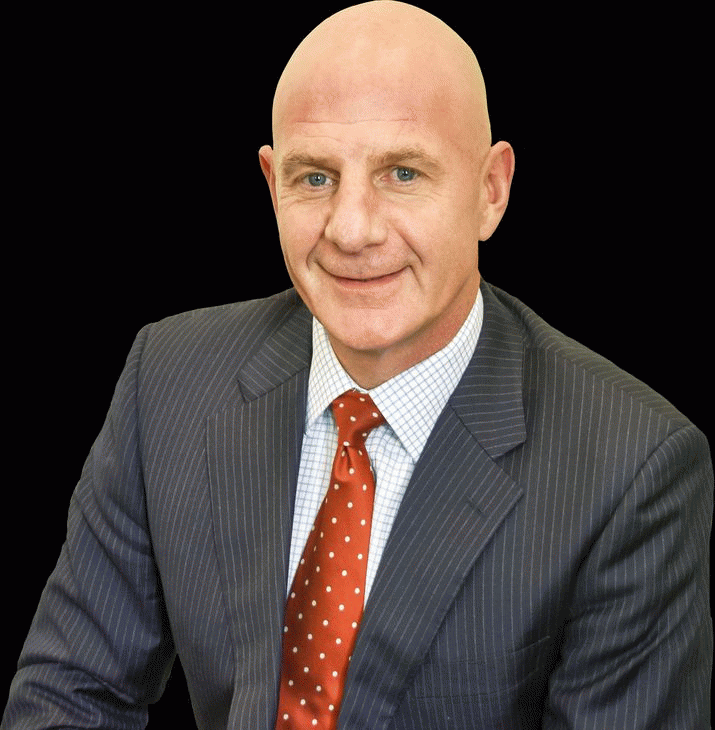 *Pic: of Peter Gutwein, from his website.
If Peter Gutwein really thought that the directives he issued on June 14, in response to the report of the board of inquiry (BoI) into Huon Valley Council, were to the benefit of the people of the valley, by now he should be having nightmares. Not only was Gutwein's act one of political cowardice. His decision not to sack the council is beginning to look like a serious misjudgment typical of the dithering Hodgman Government's record. Another view, however, suggests that, if Gutwein had opted to sack the council, the administrator installed would likely have been a government stooge …
THE AIR was already tense at HVC's June 22 monthly meeting when Mayor Peter Coad made it obvious he wanted council to release council's response to the BoI report that General Manager Simone Watson had commissioned from a leading Hobart law firm. A new razor blade might have cut it. It's a good job council's audio recording system was on. Who knows what might have been said if it hadn't been listening.
Nevertheless, many in the packed public gallery would have thought they were viewing a secret society in session: there was the mayor striving to get out into the open a document (authored by law firm Page Seager) that had cost a substantial part of the $54,000 of public money council had so far spent on legal advice to help it resist the findings of the BoI; and there was the GM giving him "legal advice" that he couldn't — well, at least not in the way he was going about it.
What Coad was asking, said the GM, was for release of a document that was the subject of a closed-council resolution. Her implication, it seemed, was that the mayor had breached closed-council confidentiality by talking about information that should have been kept from the public.
All a bit difficult to follow, but it appears that, at one of its secret closed sessions, council had decided that, if the minister released the BoI report, it would release its dissenting report. Cr Mike Wilson, who wants to "workshop" everything (therefore keeping from the public the thoughts and opinions of the councillors they elect) — and who still doesn't seem to understand why he isn't the mayor — chipped in to advise the man who beat him to the job that the GM's words were "good legal advice".
The tension was palpable. Was this a council that would/could benefit from the mediation option the minister has inflicted on it? Unlikely.
Undaunted, Mayor Coad asserted that the council's response had already been "published" — by person or persons unknown — as a result of being delivered to 7HOFM's Mick Newell in May. That radio station's shock jock, who said he'd found it in his letterbox, promptly went to air sounding like a rusted-on supporter of HVC's controlling Heart of the Huon group and its "awesome" GM. Newell gave the mayor a good serve for not accepting the "independent umpire's" decision (Page Seager's), which is how Newell chose to view the leaked council report he had in his possession.
In summary, the GM's advice to the mayor (probably precisely correct under the rules of the anti-democratic, pro-management Local Government Act 1993) was that, a decision having been made in closed council, the release of the Page Seager report could only be considered in a closed session. An inference that can be drawn is that management and Heart councillors might now be thinking public release of the Page Seager document would not be such a good idea after all.
Earlier in the meeting, in response to a question from Cr Liz Smith, the GM had mentioned that, if a council insurance claim was rejected, council's full payout on BoI-related legal services would be more than $57,000. That's a lot of commissioning by a GM and the Heart group (don't blame the mayor, Smith and Mackintosh — they don't want council to act like a secret society) whose behind the scenes objective has been to pursue ways of countering the BoI findings and recommendations.
The mayor decided to say no more on the topic, but it's certain he wants that report from Page Seager out in the open. Wonder what's in it? Maybe I should ask Mick Newell. It is a document the public is entitled to see, and it is the mayor's duty to keep trying to get it out to us hoi polloi.
That skirmish wasn't the end of the tension. Soon, Wilson, who is privy to mayor-GM meetings, was disputing what the mayor had said to the GM and Coad bluntly told him he was wrong. When Wilson thundered, accusingly, that the mayor had said something, Coad told him he was absolutely correct.
It was hard to sort, but it seemed the mayor had raised with the GM the possibility of a special public meeting at which council would discuss the findings and recommendations of the BoI. It all had something to do with "urgent matters" and how much time was required to have an urgent matter put on the agenda.
Obviously, to put it mildly, there was not a meeting of the minds between the mayor and the GM; or between the mayor and Wilson. One way or another, council ended up agreeing there should be a "special" meeting to deal with the issue. But it wasn't clear whether it would be public or closed. If the Heart group is to salvage any credibility with a huge chunk of valley voters, it would be wise to accept a public meeting.
For the time being, what lies ahead for HVC appears to be very much like what Mayor Coad so aptly analogised in his June 22 media release: the Gutwein decision has left council like a boat that has been "put out to sea with no motor, no sails or rudder, and no destination" (http://oldtt.pixelkey.biz/index.php?/weblog/article/i-will-fight-on-as-mayor-says-peter-coad/show_comments).
If Gutwein wishes to salvage something from the error of his ways, he should take time out from his impossibly heavy portfolio schedule — Treasury, Planning and Local Government, and Forestry — to listen to at least the first hour of the audio record of the June 22 HVC meeting.
(That Hodgman's best minister has more than he can efficiently manage on his plate is a good argument for an expanded parliament. Whether it's NSW or Tasmania, state governments have all the same duties to attend to, and it's clear that overburdened ministers are more likely to be prone to making mistakes.)
By listening to the audio, Gutwein would possibly realise just how wrongheaded it was to take his Local Government Division's advice (or wherever it came from) to shy away from the main BoI recommendation (sack the council and put in an administrator) and opt for a process (mediation) that the report so pointedly told him had no chance of success.
COUNTING councillors, senior management and staff, media, and a standing-room-only public gallery, the better part of 100 people crowded into the council chamber on June 22. In a valley renowned for its political lethargy about council behaviour, it was a remarkable turnout.
Thunderous applause greeted the mayor's announcement that (despite what many see as the minister's obvious hope for his resignation) he would fight on. There weren't many Coad foes in the room, but from among the few that were came questions that left one thinking the old brigade, indeed, is worried that the mayor they don't want is getting ever more traction with voters, even among those on the Heart side of the fence.
One particularly hurtful question came from ageing valley identity Alan Duggan, a former local government councillor. He said, on reading the BoI report, he couldn't find information that Coad had been a candidate for council's GM job in 2013. Duggan wondered if Coad's candidacy had affected the submission he had made to the BoI. Coad said it had "no impact whatsoever".
The main point here is that, just as a Page Seager report was leaked to 7HOFM, so has been the name of a candidate from the list of the 40-plus 2013 applicants for council's top management job. The first suggestion that Coad had been a candidate for the GM's job came in a Tasmanian Times comment from ex-HVC media adviser Ben Lohberger. He wrote, on January 22: "Is it true that Peter Coad himself applied to be GM of the Huon Valley Council a few years ago, in the process that ultimately selected Simone Watson?" Guaranteed confidentiality of the identity of applicants for all jobs, in business and government, should always be a given. Seems there's a dripping tap somewhere at HVC. If job applicants' names can get out, and confidential reports leaked, companies tendering for council work might find themselves being much more circumspect in what they're willing to tell council about themselves. See http://oldtt.pixelkey.biz/index.php?/article/huon-waits-on-the-real-umpires-call/.
Credit cards are another touchy topic. Mackintosh's drive to get a review of their use going back four years has met dogged Heart of the Huon resistance. From the gallery, Cygnet farming identity Ben Olbrich was back on the topic he raised a couple of months ago. This time, he wanted council's review to go back seven years (the time the tax office wants records kept, he said). If no wrongdoings were found, he said, he would pay $5000 to council to help defray costs of the review. Olbrich might have added that, rather than just a review of cards held by GMs and mayors, all council cards should be reviewed. A year or so ago, someone told me council had seven or eight active cards.
FOR THE first stumbling hour or so of the June 22 meeting, the gallery witnessed a remarkable council-table performance that solidly confirmed what the BoI found — a council that is dysfunctional and beyond mediation.
Worse than just ordering mediation for the unmediatable, Gutwein's directives place the appointment of a mediator firmly in the hands of a council that has been declared in need of mediation. That's where Coad's marine analogy is particularly apt — and certainly it's a case of putting the fox in with the chooks.
Let's face reality. Everyone involved in the affairs of Huon Valley Council — and that very much includes Minister Gutwein himself and his Director of Local Government, Phillip Hoysted — is conflicted one way or another. And each one of those people does not need an outsider to tell them the degree of their confliction.
The way out? Gutwein, if he is determined that HVC must press on along the mediation route, must again intervene and cast around — preferably outside of Tasmania — to find a respectable private and independent agency that can offer a mediator of impeccable credentials to take charge of the entire HVC mediation process.
The task is to try to bring a sadly riven council into some kind of psychological state that allows everyone to understand that councils, governments, boards of directors, associations, teams . . . , although experiencing acute differences, can deal with those differences in a civilised and objective/disinterested manner.
For all that, I still do not believe that the crux of the matter lies in differences among the councillors.
On the wider valley scene, the camps for and against Coad are divided mainly along the usual lines — between old family and blow-ins. Most anti-Coad voters are on the old-family side of the fence, although Coad (a family name common throughout the valley) is not without old-family support. There is also talk in the valley that some businesses, worried that their relations with council would be disrupted if the council were sacked, are beginning to express concerns. Some, it seems, including present and former state politicians, would be really pleased if the mayor would go quietly.
On the "blow-in" side, where most of Coad's support appears to lie, there's plenty of encouragement for a man who is widely seen as striving to bring council out into the open; to improve governance practices; and to explore progressive ideas that would help underpin an economy that is eternally vulnerable to demand and supply fickleness.
However, by far the largest, and mostly neutral, group is the apathetic mass, who fail to recognise that the bottom tier of our three-tier system of government is a vital element in the political structure that has made our nation one of the world's most stable and liveable.
The reasons for the apathy are easy to understand. Most people of working age are too busy battling to win their next survival dollar to have time to muse on politics. And the excessively comfortable rich, who have come to this island "paradise" to spend their twilight years, really don't give a damn what the politics is like — until it affects them. And then there are the fearful — people reluctant to put their heads over the parapets — who feel silence, on politics and religion, is the best policy.
BACK to Wednesday's meeting. The Greens' lone councillor, Ian Mackintosh, asked councillors this question: "With the BoI report released and in front of council, I'd like to see some public confirmation from those around the table that they accept and will work to implement all of the recommendations contained in the report — yes or no."
Heart councillors tended to equivocate or make no direct response. Deputy Mayor Ian Paul, "No comment". Mike Wilson, leader of the Heart team, had "concerns". Pav Ruzicka reiterated his earlier comment that he was "looking forward to mediation" (presumably a "no comment"). Lydia Eastley and Bruce Heron were more positive, but hardly enthusiastic. (I liked the Eastley bit about the minister having "faith" that the council is not "completely dysfunctional".) It is no surprise that Mayor Coad, Mackintosh and Smith want the BoI recommendations, all 55 of them, fully implemented.
Soon afterwards, it came as a shock all round when Mackintosh found himself elected to the "governance committee", a body hitherto solidly Heart-controlled (three of four votes). Heart members are probably still scratching their heads as to how that happened. An implication of Mackintosh's defeat of Heart candidate Heron, by one vote, is that the committee, with a tied vote being a lost vote, may find itself at times with nowhere to go on contentious issues. Mmmh, maybe a bit of mediation could help!
Another area that suggests a degree of council dysfunction, is staff churn. I note from council documents, that there have been seven people in the infrastructure manager's chair since July 2013, the first of the seven being Watson, who was doing that job when she was appointed acting GM. Another churn zone appears to be HR (human resources). Valley tattle suggests more than half-a-dozen HR staff have resigned in not much more than a year. HR people, I have always believed, are staff that a happy organisation doesn't really need. Have they left because they thought their jobs were done, or was the workload all too much, or not to their liking?
And another issue suggestive of council dysfunction is its continuing strange performance in response to the minister's urging last year for southern councils to talk to each other about "local government reform". It relates to HVC's offer to enter discussions with Kingborough Council on the possibility of relieving it of all of the Channel from Margate south plus Bruny Island ( http://oldtt.pixelkey.biz/index.php?/article/huon-valley-guessing-games-its-time-to-act-mr-gutwein/ ).
I couldn't find recommendation 15.021/16 among documents supplied to the public for last week's meeting, but it seems council intends to "consult" with voters only on the possibility of adding the Channel and Bruny to the HVC municipality. There appears to be no consultation on the other options — mergers and/or resource-sharing. I'll have to read the draft minutes when they're up to find out what happened about council's savouring of the possibility of a land grab from Kingborough. Wonder what Channel and Bruny folks think about being ceded to HVC? Not much, I imagine.
And yet another example of a council that appears to tend to the illogical rather than face up to making a serious decision: agenda item 17.054/16 on rezonings of "particular purpose" zones in Franklin. To cut a long story short, council ended up endorsing, on a 6-3 vote, re-zonings between Old and New roads that, because of the 100-metre setback requirement from the adjacent "rural resource" zone, prevent construction in the re-zoned "village" zone unless "discretionary" permission is granted. Hope I've got that right. This resolution once again brings up a question: if discretion is always a way out, why bother having a planning scheme? Coping with planning scheme demands in Tasmania could be getting worse rather than better.
Interestingly, the pro-development move on the Franklin re-zonings — which would have allowed constructions without resort to the discretionary route — came from the Greens' Mackintosh. Not surprisingly, his compromise solution was voted down by the Heart (Mackintosh's only supporters being Coad and Smith). The original, inadequate, staff zoning recommendation was then approved. (Fortunately, in this case, council's decision amounts only to "advice" to the Tasmanian Planning Commission, which will make the final decision.)
After the council meeting, Mackintosh said: "While it's disappointing for me, and, no doubt, for many of those whose holdings are impacted, I think it highlights just how strongly several councillors wish to hold to the status quo. That said, I'm delighted that we were able to at least debate the alternative."
THE WAY AHEAD: Will HVC last the six months Gutwein has given it to save itself through mediation? Unless something totally unexpected turns up, I doubt it. A strategy that would give Huon Valley a chance to get local government working again, and in the best interests of its constituents, could be to put in a skilled and disinterested administrator to do the forensics; appoint a new GM; sack all councillors, and, in the interests of a new start, appeal to them (with the exception of newcomer countback councillors Mackintosh and Lange) not to stand for re-election. That way, we certainly would get an inexperienced council — but it couldn't possibly be any worse than the series of dysfunctional collective shambles that have called the shots these past 23 years.— Bob Hawkins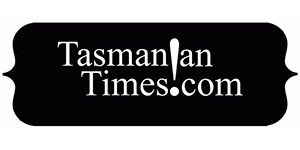 Author Credits: [show_post_categories parent="no" parentcategory="writers" show = "category" hyperlink="yes"]