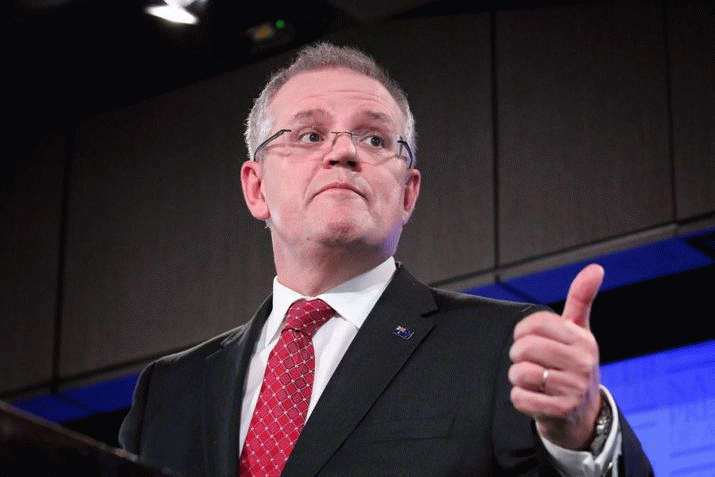 Budget 2016: 'jobs and growth' pitch costs wealthy retirees, smokers and multinationals Scott Morrison's first budget offers company and personal tax cuts – for those earning over $80,000 – but nothing for families on $37,000 to $80,0000
Scott Morrison has paid for vote-seeking "jobs and growth" tax cuts for higher income families and small and medium businesses by squeezing revenue from wealthy superannuants, smokers and multinational tax avoiders.
But his critical election-manifesto budget offers nothing for average families earning between $37,000 and $80,0000 – the usual beneficiaries of election-time largesse.
He cited Treasury modelling that found the company tax cuts would increase gross domestic product by 1% over what it would have been, as evidence of the growth-boosting power of his measures. Treasury officials said this increase would occur "in the longer term … over decades".
All workers earning more than $80,000 – the top 25% of income earners – will get a tax cut as the government moves the threshold for the 37% tax rate up to $87,000. The cut is worth about $315 a year for most higher income families.
And those on more than $180,000 will next year be freed from the Abbott-era 2% deficit repair levy as well.
Those earning less than $37,000 get a $500-a-year refund on the tax they pay on their superannuation contributions – to compensate for the fact that it is actually higher than their marginal tax rate – as the government reinstates a rejigged version of a Labor low-income super scheme it has previously said it will abolish.
Morrison said workers on less than $80,000, apparently left out, had already benefited because they kept tax cuts designed as compensation for the now-abolished carbon price.
• Use the TT NEWS dropdown menu for other sources of breaking news/comment on The Budget …
• Guardian: Essential poll shows Labor maintains a 52-48, two-party preferred lead The poll shows 57% support for Labor's carbon emissions policy and 43% of voters in favour of negative gearing
• Andrew Wilkie in Comments: A bad Budget for Tasmania
• Sinead Colee, NUS, in Comments: Dates for Budget protest
• Mark Shea: One small step that could make Australia the Innovation Nation! … TT Travel HERE
• Jarvis Cocker in Comments: ScoMo had that look about him tonight. You know the one: the lost, defeated, tortured look of a bloke stuck in the wrong job, with no way of escaping it. Actually, in light of his recent D-Grade media appearances, he put on a half-decent show. The Murdoch papers will say it was a 'steady-as-she-goes' performance, and a responsible Liberal Budget. Whatever news outlets lefties read these days will scream about the lack of funding for Gonski/asylum seekers/doctors/furries (delete fave self interest group where relevant). And for anybody actually looking at the Budget forecasts, well, they'll probably wonder where it all went so horribly wrong for this government …
• In Comments: What TasCOSS, AEU, Will Hodgman, the Three Amigos etc, reckon …
WEDNESDAY May 4 …
• Guardian Politics Live: Turnbull government unleashes the Big Sell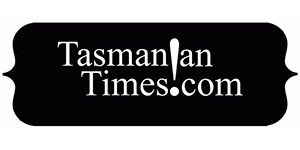 Author Credits: [show_post_categories parent="no" parentcategory="writers" show = "category" hyperlink="yes"]