*Pic: ABC's pic of the Spirits …
Politas – Can we hit the Brohier mute button? It has recently come to Peter Brohier's notice that reference to an article by Dean Winter, December 2014, relating to Peter and published online in 'Politas' (HERE), has now reached the top of the Google search engine under Peter's name. Here is Peter's rebuttal. It is aimed at putting an historical and wider context around Mr Winter's comments and views held by some in the Tasmanian business community.
Hitting the mute button
The Australian Government's current surface transport policies between Tasmania and the mainland are grossly deficient when compared with all other interstate links.
Bass Strait sea access is far from "fixed".
Federal policies omit equalization of southbound consumables and the movement of passengers.
This skews access and has adverse effects on the whole social and economic fabric of Tasmania.
Paul Lennon, a former Premier of Tasmania, said that he believed that Peter was the person most responsible for the introduction of the federal Bass Strait Passenger Vehicle Equalization Scheme, BSPVES. The scheme has a net present value in the billions.
In 1996, this scheme, and associated Coalition promises, had national support.
They were to deliver true interstate highway equalization for both people and vehicles. They had every potential to deliver that outcome.
They in the end didn't.
Why now try to silence a National Sea Highway campaign that seeks to restore the erosion of this scheme?
Transport debate
The Launceston Examiner and the Hobart Mercury both publish Peter's articles regularly. Peter has never engaged in social media regarding this issue.
National Sea Highway Coalition
Peter is not part of this group, but understands that representatives of major industries rank amongst its members and supporters.
Peter believes that membership is by invitation only. Others who support the aims of this Coalition may be able to seek membership.
.
Proposing a $9 billion Bridge
The bridge is part of Peter's transport plan to establish Melbourne and Geelong as two cities by Port Phillip Bay, with a ring road and rail system then connecting to a sea link to Tasmania.
A transport supremo under Premier Kennett has been quoted in the Melbourne Age as saying that anyone who thought the bridge was a silly idea should think again. The transport concept, now called the Omega Transport Plan, has been privately described by a major structural engineering firm in Sydney as ticking all the boxes for Melbourne's future.
The link, Stony Point near Hastings on Westernport Bay to Tasmania, has been held by officers of the Commonwealth, Tasmania and Victoria as the best passenger sea route to Tasmania.
Map Tag
The garments referred to are part of a set, a T shirt and lower body garment, with a full map of Australia, front and back. The garment was shown internationally in the Design Museum, London as part of the famous Conran Foundation. A photo of it was published in the Hobart Mercury at the time. Peter designed this set and manufactures many other products.
National Public Lobby
The web site is nationalpubliclobby.maptag.com.au, NPL. Many of the ideas listed have already been implemented, in whole or part, and are aimed at benefitting the public, not just commercial interest groups. Peter and others are active in pursuing these projects.
The NPL's ideas balance public and commercial interests.
Victorian elections
By standing, Peter's aim was to at least publicize public interest issues. No "how to vote cards" were issued by him and Peter gave no preferences.
God Actualization
The thetwotrees.maptag.com.au website summarizes mainstream Christianity. Peter makes no apology for it. It describes his motivation for his campaigns for over two decades.
Lawyer
Peter is now a retired Australian Lawyer based in Melbourne. Peter has used his legal skills largely to fight for equity for people over the last two decades.
He has held a legal practicing certificate on and off, when necessary, including within the last decade.
Broad media coverage
The issue Peter raises is relevant to nearly every activity in Tasmania. That is why he obtains wide coverage.
Lives in Melbourne
Bass Strait is half in Victoria. Peter, a Tasmanian by birth, called a public meeting in Burnie over two decades ago. He has continued to meet the wishes of that meeting.
The aim was to link the National Highway by a ferry based system resulting in the same cost of travel as on a road. All other states are linked by billion dollar highways offering transport equity. Why not the same for Tasmania, using shipping?
The effectiveness of the transport link to Tasmania also has an impact on businesses in Victoria supplying Tasmania and determines the quantum of flow-though surface passenger traffic.
Structure
The National Sea Highway Coalition may be an unincorporated association. As with all other similar associations, there would be no requirement for more formal procedures. Again, membership would possibly be by invitation.
Qualifications
Peter has degrees in both law and accountancy.
He is an activist and lobbyist.
Peter and his then team were described as the lobbyists that had beaten Australia's best in the Sydney Morning Herald in 1996.
Peter chaired the Committee for Bass Strait Transport Equality, a citizens committee and the National Sea Highway Committee, possibly the largest, most diverse and well supported commercial committee south of Melbourne. It engaged experts when necessary.
Peter was given the Australian Hotels Association Tasmania award for outstanding services to tourism for bringing a National Sea Highway to Tasmania.
Persistence
Persistence has paid off with multibillion dollar results.
There would have been very little happening in Bass Strait without Peter's vision and leadership.
Bass Strait is a critical transport artery well served by the funding Peter and his team have obtained. In such a case it is important that Peter's argument was listened to carefully and Federal promises for ongoing transport equity delivered.
To achieve the introduction of a multibillion dollar scheme and more requires persistence far greater than that required to have a council fix a pothole.
It seems clear that some in Federal Labor failed to understand the history of the Bass Strait campaigns, federal promises and the involvement of both Prime Minister's Keating and Howard.
This understanding would have placed Labor in a far better position to improve their chances of being reelected in 2013.
Despite numerous requests, no effective meeting between the National Sea Highway Committee and Rudd and Gillard Labor ever eventuated.
Viable Policy
The arguments advanced were the same arguments written and presented by the Federal Coalition at the 1996 election. They were well known and very easy to understand.
The media had little difficulty following the argument.
A solid grasp of history would have put the purpose of the phone calls in context.
Tasmanian Chamber of Commerce and Industry
He (Brohier) wears people down through persistence, until they say OK, whatever you want, just leave me alone
— Phil Bayley (@PhilbyB) June 25, 2014
It may help to inform the debate that the TCCI had, under a former CEO, Tim Abey, worked closely with Peter for years. They had prepared with Peter, the key economic papers that justified the BSPVES as an equalization scheme. The TCCI also worked for its enhancement.
Persistence was not needed then.
Support
Support did not just come from Mr. Wilkie and others. It came from Prime Minister's Keating and Howard, as well. A comprehensive equalization scheme was supported by major political parties, key business and community leaders across Australia. A mandate from the nation followed.
$270 million a year
With billions of federal dollars going into every interstate linkage, Peter makes no apology for asking the same for Tasmania.
Omission of southbound consumables from the Tasmanian Freight Equalization Scheme and inadequate equalization of the movement of people, under current application of the BSPVES, has lead to very unfair outcomes when compared to road travel.
Inequitable movement of freight has also led to higher than necessary consumer prices. The social and economic consequences of Canberra's failure to act are huge.
There are many cheaper ways to more efficiently deliver equalization – the Keating approach was one of these.
No opportunity cost
Unfortunately an opportunity cost approach cannot be applied to federal Bass Strait funding.
The intention of federation was to integrate the Tasmanian economy into a national one through the movement of both people and freight.
Seeking to close this only interstate gap in the national transport network is justified and limited to the Tasmanian connection.
The extent of federal money we obtained, or could draw down for this purpose, could not then be used to support intrastate projects within Tasmania.
Such projects would need to compete with demands for all other intrastate projects across Australia – as should support for driving holiday's for mainlanders.
We did not get national support for subsidies – just for equal interstate transport links.
Not a public official
Peter is not a public official and his work is voluntary. His aim is to obtain full transport equity for the people of Tasmania and more. Significant commercial advantages are a consequence of his campaign.
Experts needed
Peter is in close touch with major commercial stakeholders and experts. He believes that policy formation should include strong advancement of the public interest – not mainly the interests of a few commercial stakeholders.
All people and businesses in Tasmania and interstate are directly impacted on by sea access across Bass Strait.
Representation
In a working democracy it ought to be good enough for someone to represent just the public interest.
About 75% of Gross Tasmanian State Product comes from industries and activities needing access to a critical mass of people.
With Bass Strait, the public interest coincides with the stated interest of this large group of industries.
National Highway connection
In 1996, the Coalition won the federal election on a core promise that Bass Strait would be recognized as part of the National Highway – also, on the basis of offers to ensure ongoing transport equality.
It should have been Labor that held the Federal Coalition to their promises, not Peter.
Even Paul Keating offered highway level fares and intended to place Peter's committee as overseers of the effectiveness of their delivery if Labor had won the 1996 election.
Quality articles
The Mercury and other key media outlets have a reputation for publishing articulate works. Peter suspects that they are unlikely to change this practice in respect of his articles.
Exporters
Over the last decade or more, Peter was the first to publicly argue for the coverage of northbound exports and questioned the veracity of now discarded Commonwealth objections.
He was credited as an active participant in the campaign to cover international exports under TFES.
Tasmanian Tourism Industry Council
Tasmanian industry's thoughts are well articulated by the head of the Tasmanian Tourism Industry Council (another reputable, incorporated body with actual members) CEO, Luke Martin.
he's (Brohier) a liability to the argument.

— Luke Martin (@lukemartin83) June 25, 2014
There would be no difficulty if Tasmanian tourism agreed to advocate for and base its industry on two – way highway equivalent transportation, as all other states do through the road system.
Peter does not advocate minority positions, including Tasmanian tourism industry policies.
If arguing for transport equality is a liability to the tourism industry argument, then it is important for the tourism industry to explain 'why'?
The case for a federal subsidy for one industry on one side of the Strait is quite a different matter to making a case for the equitable transport of people crossing the Victorian -Tasmanian border, in both directions.
Industries in Victoria and Tasmania, far bigger than the Tasmanian tourism industry, need direct access to highway travelers from the whole of the substantial east coast population base – not mainly people on value added driving holidays staying at resorts.
Labor's Martin Ferguson, when Federal Shadow Minister of Transport said,
"This issue is more than tourism. It is a basic transport and access issue about the entire Tasmanian community, and its relationship and access to other states."
After sound equalization policies, the case for equalization of people has been largely resisted and or ignored for nearly 20 years. Why?
A National Sea Highway policy puts together and prioritizes the collective interests of industry on both sides of Bass Strait.
This policy is the driver of growth of whole economies through the volume movement of people.
Tasmanian leisure holidays are just a part of this potential traffic.
National support for the introduction of the BSPVES would have been unlikely if federal funding was sought to fund driving holidays for mainlanders.
Let experts talk
Peter's involvement in the delivery of the Federal Coalition national sea highway policy and uncapped federal equalization funding has done, in recent times, more than all the expert reports relating to the Strait put together.
It would be a pity to not consider the damage to the whole economy that can be done by eroding equalization.
The policy position taken by Peter justifies comprehensive Bass Strait transport equalization for Tasmania for decades to come
The BSPVES was introduced as a parallel scheme to TFES. A move away from equalization erodes the very foundation of Tasmania's statehood.
Under Peter's campaigns, Tasmania has been offered every opportunity to enjoy full transport equalization for people, vehicles, and with some rearrangement, possibly nearly all freight.
The initiative for this policy did not come from industry, economists or policy experts. It came from activists acting for the people and business.
An economist, when reviewing the current federal policy and recent data relating to the BSPVES, said –
"It reflects nothing more than what has been achieved under their (modified) intent of Scheme.
This reflects a micro impact compared with the original version and 'equalisation' intent of the scheme.
Perhaps a more detailed analysis of the data would be helpful for the record.
Just imagine what would be achieved under the scheme as originally proposed."
Those who may want to destroy equalization altogether, should have regard to the advantages they already enjoy, and may continue to enjoy, using Peter's approach.
Surely campaigns that place a direct public interest alongside the interests of all industries must continue to be winners.
In this case, it seems to make no sense to try to silence a Bass Strait advocate.
Note
A documented history is available.
Submission 414 12th August 2008
Parliament of Australia
Coastal Shipping Inquiry
Peter Brohier 18th May 2016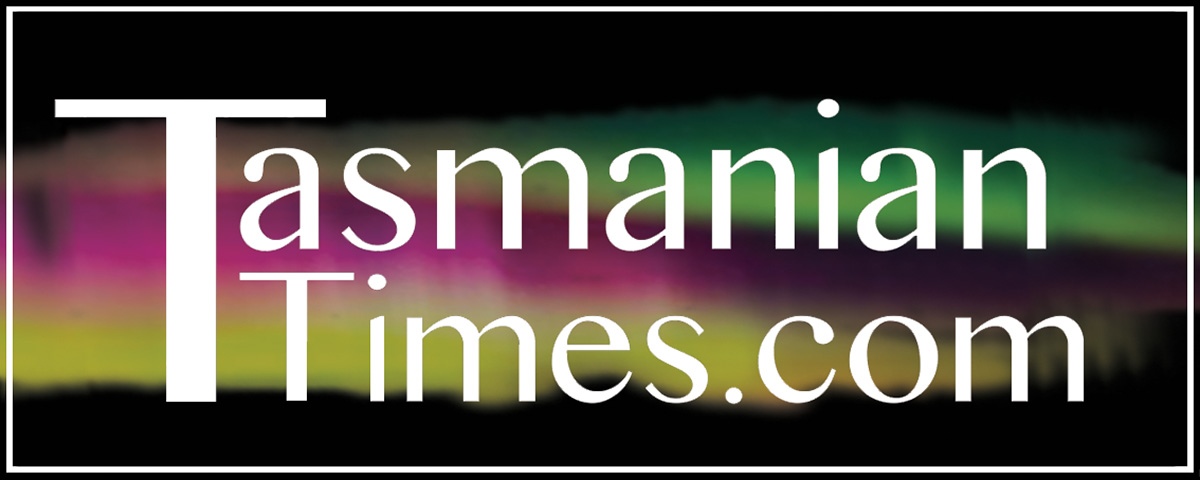 Author Credits: [show_post_categories parent="no" parentcategory="writers" show = "category" hyperlink="yes"]