The summer of 2015-2016 was one of the hottest on record in Australia ( HERE ). But it has also been hot in the waters surrounding the nation: the hottest summer on record, in fact.
While summer on land has been dominated by significant warm spells, bushfires, and dryness, there is a bigger problem looming in the oceans around Australia.
This summer has outstripped long-term sea surface temperature records that extend back to the 1950s. We have seen warm surface temperatures all around Australia and across most of the Pacific and Indian oceans, with particularly warm temperatures in the southeast and northern Australian regions.
In recent months, this warming has been boosted – just like land temperatures – by natural and human-caused climate factors.
Why so warm?
These record-breaking ocean temperatures around Australia are somewhat surprising. El Niño events, such as the one we're currently experiencing, typically result in cooler than normal Australian waters during the second half of the year. So what is the cause?
The most likely culprit is a combination of local ocean and weather events, with a substantial contributor being human-caused climate change.
Elaine Miles
Ocean Climatologist, Australian Bureau of Meteorology
Claire Spillman
Research Scientist, Australian Bureau of Meteorology
David Jones
Scientist, Australian Bureau of Meteorology
David Walland
Australian Bureau of Meteorology
• Mark Horstman, Catalyst, ABC: Tassie Fires We like to think Tasmania is a refuge from climate change – a cool green island at the bottom of a warming world. But this summer may have seen a tipping point. The unprecedented number and size of fires ignited by dry lightning in Tasmania are no longer 'natural' events. Conditions are so dry that the soil itself is burning. Ecosystems normally too wet to burn are going up in smoke. 1000 year old World Heritage forests face irreversible loss. Is this what climate change looks like?
• What the Pollies reckon … there are permanent links to what the Greens, Libs and Labs, National and State, say HERE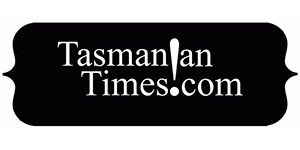 Author Credits: [show_post_categories parent="no" parentcategory="writers" show = "category" hyperlink="yes"]