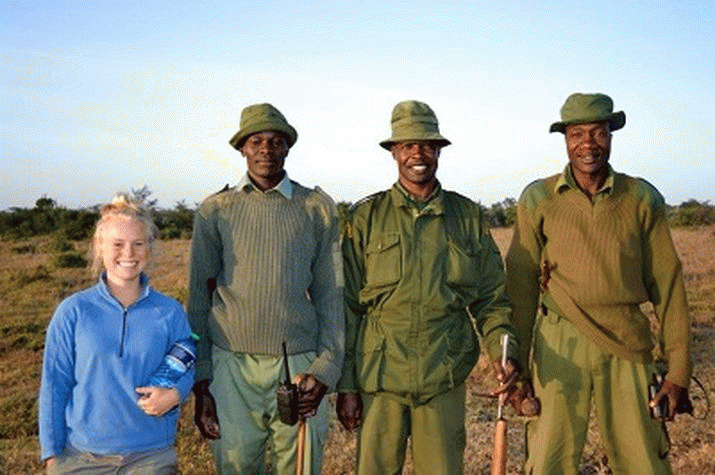 *Pic: Alice Prichard with rhino guardians Robert Lochiam, William Okoth and Stephen Nyoya. Robert, William and Stephen come from cultures where cattle are integral to their livelihood and way of life. Cattle for Wildlife seeks to build further connections between cattle and wildlife. It also aims to show the world's appreciation for what they do. Rhino guardians put their lives at risk constantly and for this they earn approximately $4 per day.
Mark Prichard is a teacher at Kingston high School. Born in Kenya, he is passionate about trying to save endangered species. He considers the slaughter of rhinos a crime which will hang heavy on this generation's heads.
The grim plight of rhinos today
If people realised how desperate the plight of rhinos worldwide is they would be shocked. 50 Javan rhinos exist. Possibly 200 Sumatran rhinos are left in small scattered populations. Very few African Black rhinos survive that aren't under constant surveillance. The Western Black rhino became extinct last year. 3 of the Northern White rhinos survive.
We need to act.
A new way of thinking
After quite a bit of thought, I have developed a program called Cattle for Wildlife Based in Tasmania, Cattle for Wildlife is an innovative initiative which helps save these animals through assisting people where rhinos still exist. It changes attitudes and perceptions. It has high educational values. (cattleforwildlife.com).
How does it work?
We currently assist Kenyans, where rhino guardians risk their lives daily. These people are traditionally pastoralists or cattle people. Their wealth has been based on their cattle herds and their culture intricately interwoven with this way of living.
By raising cattle in Australia and sending proceeds to these guardians, Cattle for Wildlife is helping to create financial and emotional connections between the guardians and the rhinos.
In Australia farmers are paid to raise the cattle which have been bought through donations.
The Kenyan guardians receive the proceeds from the sale of the cattle if no rhinos are poached. If rhinos have been poached they receive a reduced portion of the proceeds.
The program is also educational. Information on cattle farming in Australia is sent to the guardians, as are photos and information of "their" cattle.
Currently working with Ol Pejeta Wildlife Conservancy, the aim of this program is to extend into traditional tribal areas and eventually other countries.
Ol Pejeta is one of the last strongholds of the Black Rhino. Their numbers are increasing through the determined efforts of the conservancy. It also has the last three specimens of the Northern White Rhino. Ol Pejeta leads and assists surrounding areas with wildlife conservation. ( http://www.olpejetaconservancy.org/ )
Who has been involved?
Cattle for Wildlife has been going for four years now. People have been wonderful in assisting, from farmers who have raised cattle, photographers, website designers, business experts, educators and conservationists giving their expertise and time.
Kingston High School has been involved in raising funds and Tasman District High School are raising cattle.
Currently crowdfunding, support has been terrific. Mark has created artwork that are rewards for donations.
https://www.indiegogo.com/projects/cattle-for-wildlife/x/10631421#/
What do we want to achieve?
As our pilot program becomes fully established, we will work with Ol Pejeta to extend similar conservation programs into traditionally tribal areas. One such idea is to sponsor Maasai warriors to protect individual lions instead of killing them. Traditionally spearing a lion is initiation ceremony and a test of manhood.
There are numerous ways in which variations of the Cattle for Wildlife model could be applied; it could be rice and Asian elephants in Borneo, or sheep and the endangered Iranian Cheetah. The important thing is that people of the areas in which rare animals survive feel they have a reason to help the animals. Many of these people live in poverty yet may be the answer to the salvation of endangered species.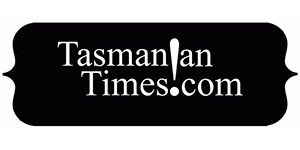 Author Credits: [show_post_categories parent="no" parentcategory="writers" show = "category" hyperlink="yes"]