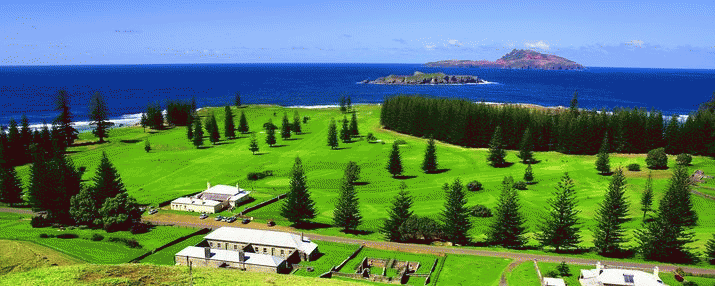 Where in the world is "God Save the Queen" a revolutionary call to arms? In Norfolk Island, whose 2,200 citizens – half of them descended from Fletcher Christian's HMS Bounty mutineers and their Tahitian partners – are resisting the forcible recolonisation of their homeland by Australia.
Their self-governance has been abolished, their parliament locked up, their freedom of speech curtailed and their membership of international sporting and political bodies cancelled. Their autonomy and their identity are being destroyed – they have even been told to stop singing God Save the Queen and learn the words of Australia's doggerel national anthem.
Norfolk deserves several footnotes in British history. Discovered by Captain Cook, in 1788 it became the place for convicts from Sydney to receive especially harsh punishment. Norfolk became the most brutal of HMG's prisons, and the convict buildings and graves still stand, as part of a world heritage site.
After the convicts left, the empty island was deployed in 1856 by Queen Victoria's government to settle the Bounty mutineer progeny – part British tar, part Tahitian – whose existence on Pitcairn has become precarious. All of them (194 men, women and children) were shipped to Norfolk, given land and allowed to settle down with their own laws and customs. Their descendants now comprise 47% of the island's population. Over the years a few families returned to Pitcairn, and it was their descendants who were involved in the sexual assault scandal of 2004. This did not touch the Norfolk Islanders, who are so law-abiding they do not have, or need, a prison.
The 1856 imperial order declared that Norfolk should be kept "separate and distinct" from mainland Australian states, which federated in 1901 without including Norfolk. In 1913 the UK handed Norfolk over to Australia to administer as an external territory, and in 1979 it was granted a large measure of self-government, with an elected parliament responsible for health, education, customs, immigration, tourism, culture and most matters of democratic concern, excluding defence, aviation and other international matters of which Australia takes care.
It is a tourist idyll, with its trademark Norfolk pine trees framing two of the Pacific's most beautiful beaches. It has a local language, unique flora and fauna, an indigenous culture, and is pleasantly free of Australia's person-eating crocodiles, lethal spiders, snakes and jellyfish. It has, for the past 36 years, been effectively an autonomous territory, receiving some (not much) help from Australia but otherwise governing itself.
Such idiosyncratic arrangements, however much they satisfy local aspirations, were not welcomed by a committee of backbench Australian MPs, who decided that the island should be assimilated to free-market Australia, and its ethos of self-help and community service should be ended by direct rule from Canberra, 1,800km away. They issued a 120-page report recommending the recolonisation of Norfolk, making no mention of the advantages of democracy or the principles of self-determination. The government acted quickly to abolish the parliament and the elected executive, and to replace it with administrators from Canberra. The law that will end Norfolk Island as an autonomous territory takes full effect on 1 July 2016.
Read the full article, with full hyperlinks, The Guardian HERE
*Geoffrey Robertson QC is founder and head of Doughty Street Chambers and has argued many landmark human rights cases in British and Commonwealth Courts and the European Court of Human Rights. He has served as first President of the UN's Special Court for Sierra Leone and is one of the three "distinguished jurists" on the United Nations internal justice council. He has argued hundreds of death sentence appeals, prosecuted Hastings Banda, defended Salman Rushdie, Mike Tyson and Julian Assange and acted for Human Rights Watch in the proceedings against General Pinochet. He is a Master of the Middle Temple and author of Crimes Against Humanity: The Struggle for Global Justice; The Case of the Pope; Mullahs without Mercy: Human Rights and Nuclear Weapons; and The Tyrannicide Brief. In 2011 he was awarded the New York Bar Association prize for achievement in international law and affairs.
• SBS on Demand: A Modern Mutiny
• Norfolk Island finds ally in fight for democracy
• Norfolk Island petition to UN by Geoffrey Robertson
• Mike Bolan in Comments: Local peoples have no right to self-determination in Australia's 'democracy', nor do they have the right to live in a manner which they prefer. Only the government has rights and they have the right to decide for everyone else. That's not a right earned as a result of successful decisions, policies or practices. No, it's a right that they have declared for themselves, like the declaration of terra nullius for Australia. Australian government copies the British Imperial overlords – they deem, they rule and they decide. Democracy and the idea of each determining their own destiny is nowhere in it. Only power and privilege to governments and responsibilities and compliance for the people. A horrible shock for Norfolk Island to have their rights of self determination taken away in the 21st century.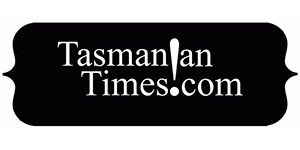 Author Credits: [show_post_categories parent="no" parentcategory="writers" show = "category" hyperlink="yes"]