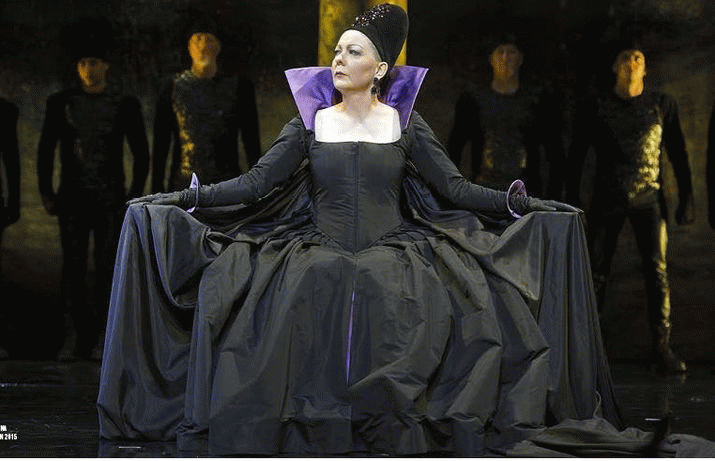 *Pic: Ulrike Schneider as Agrippina. Brisbane Baroque 2016, produced by Leo Schofield and Jarrod Carland.
It is deep in the nature of theatre producers to be optimistic. Everything is a triumph, the greatest show on earth, no matter how tired, ragged and plain awful it might be.
That's a pity because most productions, while not shooting the lights out, achieve at least a basic level of competence and can be seen without embarrassment on either side. And a few, just a few, actually do shoot the lights out.
Such was the case with Agrippina, the Handel opera at the heart of this year's Brisbane Baroque festival. It was the real thing. As well as being musically beautiful, which you can expect from Handel, it was wickedly and consistently funny. It helped that the libretto was written as a satirical comedy by a cardinal taking a swipe at authority. Not the sort of thing you expect from cardinals these days, at least not the ones around here.
It was based, in a fractured way, on the early days of imperial Rome. Agrippina was the niece and husband of Claudius and mother of Nero. In the opera, her plans for power involved seduction, deceit, manipulation, poison and more inventive unpleasantness than I have room for here. The real lady was even nastier, but there was a lot of it about just then.
The original-instrument Orchestra of the Antipodes had many more players than in previous years and the improvement in musical quality was vast. The singers were jolly good, too. Their director, Laurence Dale ‒ a former singer himself ‒ required them to act as well as sing, which transformed the event from the kind of slow-moving costumed concert that too many operas have been, into theatre. They sang in positions ‒ crouching, lying, moving about ‒ that conductors like Richard Bonynge would never have tolerated. If there was any detriment to their voices, I sure as hell couldn't hear any. They sounded great. It was a long show, four hours including two intervals, but it flashed by.
No standing ovation, though, which I thought they deserved. No standing ovation either for the next night's show, an evening of Bach's greatest hits. It wasn't a perfect evening (they could have done with a better tenor) and the music was predictable, but hearing this music played live for the first time is a revelation. The Queensland Symphony Orchestra, conducted by a whizz-bang British-Australian, Jessica Cottis, and good choir, the Australian Voices, spoiled a little by the very bright acoustic of the Brisbane concert hall, which made them sound fizzy.
Few people outside of Brisbane have heard of the chamber orchestra, the Camerata of St John's, and that needs to change. If there is any justice in the arts world, which admittedly there isn't, their lead violinist, Brendan Joyce, will become a star. These young players, along with Erin Helyard's Sydney-based Orchestra of the Antipodes, worked their butts off all through this festival. It wouldn't have been possible unless they'd been prepared to take on a workload many well-known musicians would not have contemplated.
The Camerata played an evening of Vivaldi the next night with an Alaskan-born mezzo-soprano, Vivica Genaux. For me, the star of the show was Brendan Joyce; for most others, it was the singer. I thought she was good, even very good, but not wonderful, not standing-up-and-whistling wonderful. But others did. There was a full-blown standing ovation with whistling, shouting and even a few lonely calls of brava!
Now, here is the thing about standing ovations. How come everyone in the hall stands up, when it is incredibly unlikely that everyone had exactly the same opinion of what they'd just seen? It works like this. Some people at the front stand up and give others, of similar opinion, the idea. So they stand up too. Eventually the only thing the people behind them can see is hundreds of fat wobbling arses, all at eye level. In these circumstances the wise thing to do is to stand. I stood.
Eventually the opera got its standing ovation too, which it actually deserved. That was on the last night and the artistic director, Leo Schofield, said none of the singers had to sing anything else for at least a week after so they let rip. I'd have stood too if I'd been there, willingly. I'd have whistled if I could learn to do so without my false teeth coming out.
The problem with Brisbane Baroque, I discovered, is that it's in Brisbane. Brisbane is a long way from Hobart and it costs an awful lot of money to park at the airport, get in a plane, stay in a hotel and eat. Ticket prices are the least of it. You could have bought Greece for what it cost us. Botswana, anyway.
All that money should be coming to Hobart, because Brisbane Baroque started off as Hobart Baroque before the Tasmanian Premier, Will Hodgman, didn't think he wanted it all that much. Leo Schofield planned this festival for this city. The centrepiece was always going to be baroque opera in the nation's oldest and most attractive theatre, John Lee Archer's 1835 Theatre Royal. Handel seems at home here. His picture's even inside the dome. A production like Agrippina, or Faramondo which (by the way) won five Helpmann awards last year, would have been quite a different experience in the Theatre Royal than in one of the brutalist concrete ziggurats on the south bank of the Brisbane River.
Then there were the churches, Henry Hunter's spectacular Town Hall, James Thomson's 1835 Egyptian-revival synagogue. All served as striking venues for baroque music. And Hobart Baroque dominated Hobart while it was on: the music became, for those ten days, what the city was all about. Hobart is the right size but Brisbane is too big, too brash, too busy. There's too much else on. Even on the South Bank, the festival is swamped by other offerings.
But even under Campbell Newman's odd government, Leo Schofield and Jarrod Carland got a much better deal than any Tasmanian politicians were prepared to give. Here, they couldn't get enough funding to make even the most basic festival viable. In Brisbane, they signed a three-year contract with the Queensland Performing Arts Centre and got a level of support that has confirmed Brisbane Baroque as a major national event. Negotiations have started with the new government, which is much more supportive of the arts than Newman's lot, for even more certainty and for a grant big enough to put the festival onto the global music scene.
That could have happened here. The major interstate festivals have state grants of around $8 million; Hodgman wasn't prepared to stump up even $450,000 to keep our festival here, let alone the million or so that would have had people coming in their thousands from China, India and the United States.
Baroque music is the only real growth area in the whole of classical music. Recording sales put hot cakes in the slow lane. Classical radio stations worldwide, like the ABC's Classic FM, play the stuff by the hour to huge audiences. But outside of Europe, there are few regular, high-quality live events and very few regular festivals where you can hear a week or two of top-flight baroque performance all in one go. In China and India there is nothing at all, despite rocketing record sales. Even in the United States, there is no festival specialising in this music in the way Brisbane Baroque does.
If people want to hear baroque music in performance ‒ and many of those who do can also afford to travel ‒ they must go to Brisbane or, once, Hobart to hear it.
But it's gone and we will never get it back. Our leaders just don't want it.
The trouble with Tasmania is that with the single exception of David Walsh, the people who want things to happen don't have the money or the power to make them happen, and the people who have the money and the power don't care.
EARLIER in TT Arts …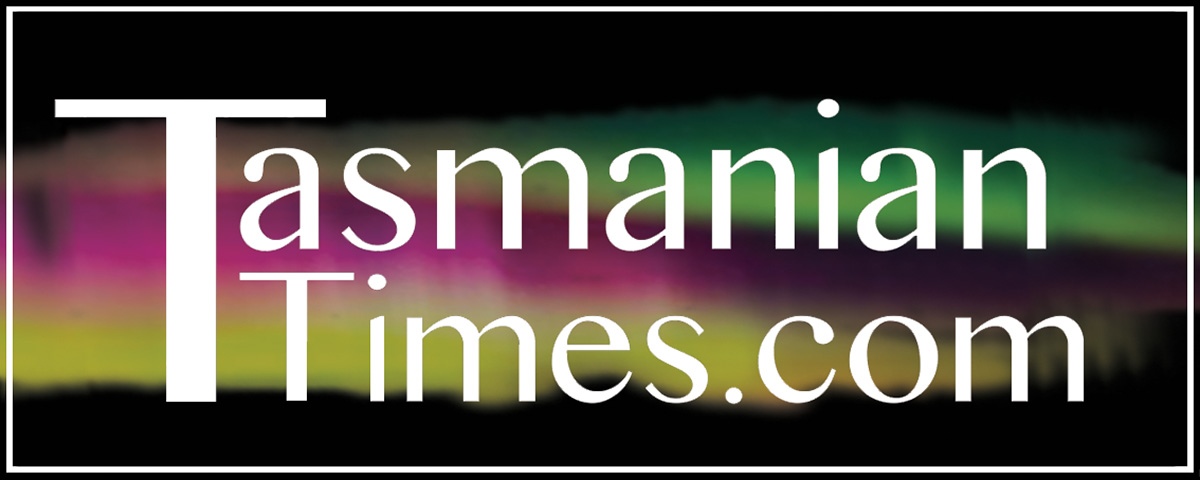 Author Credits: [show_post_categories parent="no" parentcategory="writers" show = "category" hyperlink="yes"]