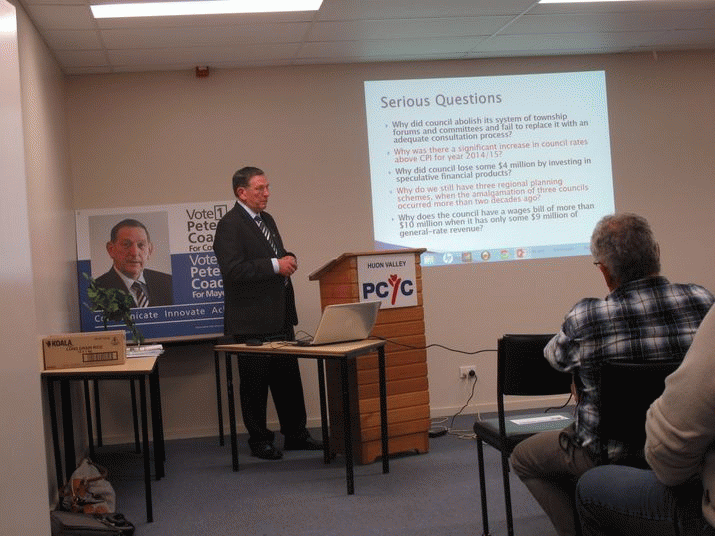 Response to Mr Robert Armstrong MLC's media release today (April 3, download below)
I regard Mr Armstrong's release as designed to deflect the focus from the real issues, and to create divisions and further tensions within the Huon Valley Council and the Valley community in general.
I respectfully suggest it would be better if Mr Armstrong were to encourage the Local Government Minister to release the Board of Inquiry Report to the public so that they can make their own judgement as to why the Council finds itself in the position it is in today.
I do agree with Mr Armstrong that the Council has some very good and capable employees, and I assure these people that they have nothing to fear from the Minister's Board of Inquiry process. I have not been critical of council staff, and they have not been the focus of the Board of Inquiry investigation.
At issue here is not merely a question of leadership, or of Mr Armstrong's interpretation of leadership. It is, more importantly, about the interests, needs and aspirations of the people of the Huon Valley.
I was elected by voters to work for a new direction for a more open and transparent Council, one that communicates more effectively with the community.
To build a progressive and dynamic Council, capable of handling change in a highly competitive environment, requires us all to work together. We must recognise that, if we don't accept change, and we fail to embrace new opportunities, we will be left behind. We all know the Huon region has much to offer through tourism, agriculture, aquaculture and small business ventures. To capitalise on these attributes, we need to broaden our vision and look to new and exciting opportunities if we are to grow these existing industries.
What I found when I became Mayor, in November 2014, was a council with serious problems, particularly in relation to governance, accountability and community consultation. For example, I was already aware of persisting serious concerns within the community about the loss of millions of dollars of public money through failed investments of funds from Council's Stormwater Account. For five years, Council had failed to provide the community with a satisfactory account of developments in this matter. I can cite several other issues where community communication has failed.
I believe the Board of Inquiry was called by the Minister for very good reasons. And, in carrying out their duties, the two Board members conducted themselves in a thoroughly professional manner. Their report, in my opinion, is balanced, objective and constructive.
If the Minister's final decision is to remove the Council, then I am certain he will have very good reasons for doing so.
As I see it, the Huon Valley Council is there to serve the needs of the community. Therefore, all elected representatives have a responsibility to take the wishes of the community into full account at all times.
I would encourage the Minister to release the full Board of Inquiry Report to the public, so that all Huon Valley voters can fully appreciate the depth of the problems and the reasons for the Minister's actions.
(edited)
• Download former Mayor Armstrong's Media Release …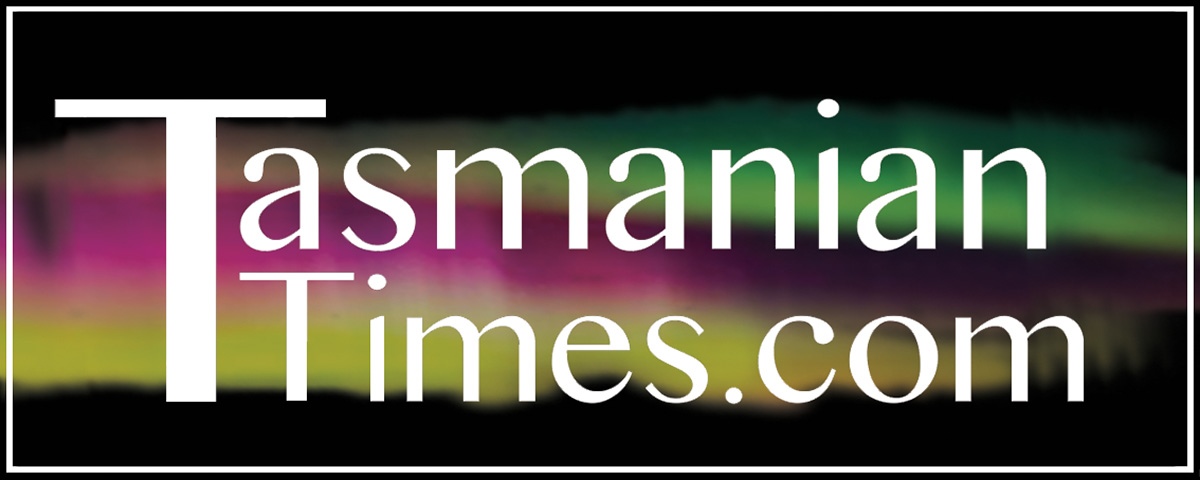 Author Credits: [show_post_categories parent="no" parentcategory="writers" show = "category" hyperlink="yes"]