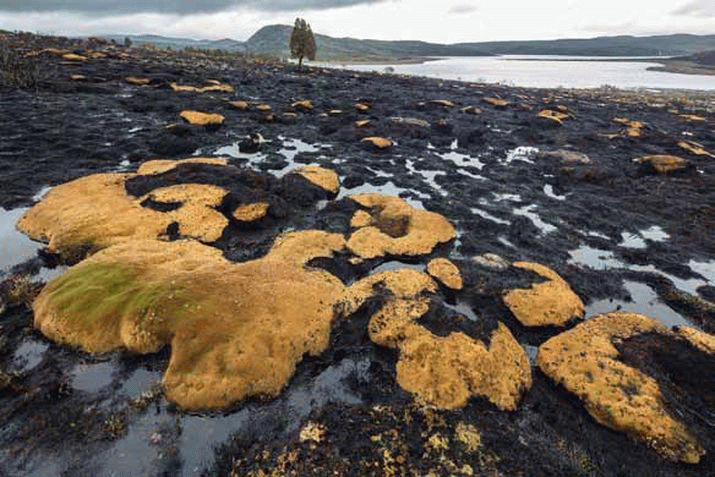 *Pic: Climate Change in 'action' … this year's devastating bushfires in World Heritage Areas. Pic by Rob Blakers, https://www.robblakers.com/
INTRODUCTION
The events of the past Summer in Tasmania have brought the reality of climate change home to Tasmanians. Prolonged drought, a massive El Niño, unprecedented and destructive bushfires, regional floods and parched Hydro storages are evidence of global climatic shifts at the local level.
There is a pressing need for meaningful, sustained action. Tasmania is not moving fast enough towards a low carbon economy. Nor are we steadfastly embracing the adaption challenge. All three tiers of government are too often ignoring the expertise and scientific tools at hand. This leads to poor political decision making and creates social, environmental and economic vulnerability across the Tasmanian community.
The State Liberal Government's response to the enormous challenge of global warming has been relentlessly disappointing to date. Following the removal of the ministerial portfolio of climate change, the new Environment, Parks and State Growth Minister introduced legislation to abolish the independent, expert Tasmanian Climate Action Council.
Shortly after, the 'Climate Smart 2020' strategy disappeared from view – a highly wasteful political decision that undid a uniquely collaborative approach to engagement on climate mitigation and adaptation at all levels of government, business, industry, with climate scientists, across sectors and the wider community.
It is our strong preference that the Tasmanian Government continue on the path set down in the Climate Smart strategy, but with increased urgency and resourcing given recent events in Tasmania.
Regrettably, its replacement, 'Embracing the Challenge', is an overtly political document that does not adequately embrace the challenge of global warming, its impacts on Tasmania and its people, or the need for new thinking and a long-term strategy.
INCREASED URGENCY
It is the Tasmanian Greens' hope that the events of the past six months in Tasmania will sharpen the State Government's focus on the imperative to deliver an effective climate mitigation and adaptation plan, that is appropriately resourced and overlays policy and decision making across agencies.
The failure of Basslink after a prolonged dry period and extreme El Nino event has exposed our island's energy insecurity and the lack of diversity in its renewable energy mix.
The use of diesel and gas fired power on-island will ensure a significant spike in Tasmania's emissions' profile and given that Hydro's storages will take an extended period to recover, our greenhouse emissions' are likely to increase in to the forseeable future. This will have negative climate and brand impacts for Tasmania.
A number of townships across the north of the State have been placed on water restrictions over Summer in response to diminishing catchments and drying waterways. To date, no public authority or Minister has engaged the wider Tasmanian community on the importance of water conservation.
The dry lightening fires of January 13 this year wrought irreparable damage to Gondwanan landscapes once thought invulnerable to burning. Images of scorched Pencil pines and Cushion plants were broadcast to the world as evidence of climate change, unleashing an outpouring of grief on social media.
Oyster growers are suffering devastating losses with the outbreak of the Pacific Oyster Mortality disease (POMS), understood to be the result of waters warming at an estimated 2.5 times the global average rate.
The streets of Hobart are experiencing traffic gridlock as a result of decades of underinvestment in public transport, impacting on the liveability of our capital and its economic productivity as well as increasing emissions from fossil fuels.
The need for a strong, effective climate strategy is urgently required to build the foundations for sustainability and long term prosperity in response to current and future climate disruption.
We respectfully recommend the draft climate action plan be rewritten through the lens of the events of the past Summer and in light of the fact that February 2016 was the hottest month with temperatures spiking by a significant margin, at the end of the hottest year and the hottest decade in recorded history.
KEY CONCERNS
The Greens remain deeply concerned that the current government approach to global warming falls well short of what is necessary.
The draft action plan underplays the seriousness of the threat Tasmania faces and the extent of the changes required if we are to successfully adapt and prosper in the centuries ahead.
We recognise the current plan is only in draft form and strongly urge the Minister responsible to act on the expert and community advice contained in submissions to the draft plan to deliver a more credible, long term response to climate disruption and extreme weather events for Tasmania.
The Greens want Tasmania to be ready for the future, to be guided through challenging times by successive governments that accept their moral responsibility to take meaningful, sustained action on climate change.
Two major deficits in the draft plan are the lack of recognition of the urgent need for a long term clean energy security policy, and the highly politicised and unscientific approach that passes for forest policy in Tasmania today.
We also believe the draft plan places an unbalanced emphasis on adaptation at the expense of proposing measures that also lower Tasmania's carbon emissions across all sectors of the economy.
An effective climate plan delivers environmental, social and economic benefits, recognising that responding to climate change is a triple bottom line imperative and a matter of intergenerational equity.
The Greens are also concerned about other government policies that appear to conflict with the need for an effective climate response.
The move to a Statewide Planning Scheme has removed sensible barriers to inappropriate development, land clearing and unchecked urban growth – a major contributor to Australia's increasing greenhouse emissions' output.
If the Statewide Planning Scheme takes full effect it will almost certainly increase Tasmania's emissions from land clearing for new developments and from fossil fuels as a result of more vehicles travelling longer distances to urban centres.
We are concerned the new Scheme increases the likelihood of development approvals in areas of increased bushfire, flood, landslip and sea level rise vulnerability.
The Planning Minister should seek independent advice as to whether the new Scheme may expose governments to the risk of future legal action and investors to financial risk through climate related events that are increasingly not covered by the insurance industry.
The stated government ambition to increase the value of Tasmania's agricultural production ten fold also presents significant climate risk, potentially increasing land clearing and putting pressure on public water supplies. This goal does not appear to have a foundation in sustainability or climate science.
The Greens share widespread community concern about the adverse health, ecosystem and climate impacts of native forest biomass generation. We regard the draft plan's consideration of forest furnaces for energy as irresponsible and urge Cabinet to seek expert independent advice on the operations of biomass generation plants in the U.S.A. and European Union.
The available evidence confirms forest biomass plants release pollutants harmful to human health while driving increased logging and deforestation.
Forest biomass generation is a significant carbon emitter.
RECOMMENDATIONS
Recommendation 1
Prioritise reducing Tasmania's emissions in accordance with our international obligations and moral responsibility to future generations.
Recommendation 2
Amend the Climate Change (State Action) Act 2008 to establish an interim emissions' reduction target for 2025 based on the Paris Agreement and for zero net carbon emissions by 2050, to set strong sectoral targets and bind government agencies to ambitious action on climate.
Recommendation 3
Develop a strategy that has tripartisan and community support to implement actions that mitigate Tasmania's contribution to global warming, establishes the framework for effective adaptation and builds future community, economic and ecological resilience.
Include actions across:
• government operations
• natural environment and marine resources • rural land use • energy and economy • human settlements and infrastructure • sustainable transport • emergency management • homes and communities • waste and resource efficiency
Recommendation 4
Deliver a renewable energy security strategy that enables Tasmania to be self sufficient and an exporter of surplus clean power from a diversity of sources by 2025.
Rewrite the Tasmanian Energy Strategy to create the market, regulatory and physical conditions necessary to secure a self-sufficient, clean energy future for Tasmania.
Develop and implement a plan to assist business and major industrials to be operating at maximum energy and resource efficiency.
The Tasmanian Government and its energy GBE to both facilitate and fund investment in small, medium to large scale renewable energy sources as well as widespread energy efficiency and the implementation of smart grid technology to avoid costly gold plating of energy infrastructure.
*Tasmanian Greens' Energy Security Plan: https://tasmps.greens.org.au/energystrategy
Recommendation 5
Fund the Tasmanian Council of Social Services (TasCoSS) to work across the community sector and with climate and social policy researchers to develop a climate resilience plan for disadvantaged households and communities who are socio-economically more vulnerable to adverse adaptation risk.
Recommendation 6
Update and extend the guiding principles in the Residential Development Strategy to all new suburban and community development to improve sustainability outcomes, urban liveability and housing design.
Work with the building and construction industry, as well as skills' training institutions, to develop excellence in affordable, green building design and job opportunities for Tasmanians.
http://www.justice.tas.gov.au/__data/assets/pdf_file/0007/181348/draft_RDS_121Oct11_revised.pdf
http://www.justice.tas.gov.au/__data/assets/pdf_file/0018/181350/draft_RDSchecklist_21Oct11.pdf
Recommendation 7
Recognise that it is irresponsible to promote forest biomass as climate safe power and abandon the unscientific, economically unviable plan to burn native forests for energy.
* Partnership for Policy Integrity: http://www.pfpi.net/carbon-emissions and http://www.pfpi.net/biomass-basics-2
Recommendation 8
Commit to a forest management policy underpinned by the protection of biodiversity, carbon storage and ecosystem services' principles.
End the industrial scale logging of all native forest and end logging in high conservation value and mature forests on public land.
Work with private landholders to apply best practice land management principles that maintain and increase carbon sequestration in the landscape.
Recommendation 9
Further the work of the previous Labor Green government in delivering the Forest Carbon Study, and commit to actively seeking out market opportunities for Tasmanian forest carbon on both voluntary and involuntary carbon markets.
Recommendation 10
Work with the Tasmania Fire Service, Parks and Wildlife Service, Forestry Tasmania, the SES and the Commonwealth to strengthen Tasmania's rapid response remote fire fighting capacity, ensuring climate-related dry lightening fires are hit hard and early before extensive permanent damage is done to Tasmanian communities and wilderness assets.
Recommendation 11
Increase resourcing to the Tasmania Fire Service to build on emergency coordination and remote fire fighting capacity.
Recommendation 12
Increase resourcing to the Tasmanian Parks and Wildlife Service to invest in fire and natural resource management across Tasmania's reserve system, including in recent extensions to the TWWHA and forests protected from logging under the Tasmanian Forest Agreement.
Recommendation 13
Ensure fuel reduction burning is planned and conducted through a scientifically and strategically sound statewide approach.
Permanently extend the fire permit season statewide to account for, and adapt to, lower rainfalls and increased likelihood of extreme fire events.
Recommendation 14
Recognise that Tasmania's capacity to assess future risks and plan for climate change is heavily reliant on the work of climate scientists globally and here in Tasmania.
Ensure the State's reputation as a global climate hub is not further damaged as a result of the Federal Government's cuts to the CSIRO and continue to press, at the highest level, for key scientific positions at the Marine and Atmospheric Research divisions to be restored.
Recommendation 15
To build on our knowledge base in to the future, restore funding to Climate Futures, recognising its significant value in enabling an effective adaptation response across Tasmania.
Provide accessible, scientific tools for empowerment and action on climate at all levels of the community and economy.
Engage in a sincere, sustained conversation with Tasmanians about being prepared for future climate disruption. Develop effective communications' tools to deliver key mitigation and adaptation messages, driving community engagement and acceptance of measures taken to respond to global warming at the local level.
Recommendation 16
Review the Statewide Planning Scheme to ensure it is not a vehicle for increased emissions and does not expose households, communities, businesses and investors in to the future to known climate risk through weak, development at any cost planning provisions.
Recommendation 17
To ease increasingly serious traffic congestion in Hobart at peak times, develop a public and active transport strategy, prioritise new funding and reallocate a percentage of the roads' budget toward improved, integrated public transport infrastructure and, work with Local and Commonwealth governments to fund and deliver Light Rail from Hobart to Brighton.
Roll out electric vehicle charging infrastructure at strategic locations statewide to encourage increased uptake of low carbon transport and reduce Tasmania's reliance on imported transport fuels.
Recommendation 18
Prioritise ensuring all Tasmanians have access to safe, affordable and locally grown produce, particularly in areas of socio-economic disadvantage.
Work with local producers to establish food distribution networks in to local markets and community centres.
Promote the establishment of urban and rural food hubs and community gardens to improve local access to quality produce and strengthen Tasmania's food security in to the future.
Increase funding to Neighbourhood Houses and community organisations to establish food gardens in areas of food poverty related to isolation and socio-economic disadvantage.
See Seattle: http://www.beaconfoodforest.org
Recommendation 19
Reassess current government policy for Tasmania's agricultural output to exceed $10 billion in annual value by 2050 through the focus of sustainability and climate.
Strengthen the relationship between climate scientists, peak bodies, government, and farmers to support practices which take into account, and adapt to, the causes and impacts of climate change.
Invest in innovation to promote solutions to climate disruption across the primary industries in Tasmania and strengthen the sectors' resilience to climate and market disruptions.
Reward environmental stewardship and offer opportunities for farmers to share their knowledge on climate change mitigation and adaptation strategies.
Continue to work with the Tasmanian Institute of Agricultural Research to develop a range of crops that are both climate resilient and can absorb greater levels of atmospheric carbon in Tasmania's productive regions.
Encourage crop diversification and permaculture farming principles to build soil carbon, improve soil health and minimise unsustainable water use.
Undertake a risk assessment of increased foreign ownership of agricultural lands in Tasmania and the potential impacts on Tasmania's long term food self sufficiency and natural asset conservation. Develop a transparent policy response to the findings of this risk assessment.
Recommendation 20
Undertake a rigorous assessment of the state of Tasmania's drinking, agricultural, energy and industrial water supplies and projected future use. Assess the future impacts of global warming on water supply and quality and lead development of a water conservation plan for the State.
Work with water management bodies to publicly promote prudent water use across the community and investment in water efficiency measures.
Increase groundwater monitoring in the salinity hotspots of the Midlands, Central Highlands and Dorset regions to improve the adaptability and sustainability of Tasmania's agricultural sector in an age of climate disruption.
Recommendation 21
Establish a comprehensive system of no-take Marine Protected Areas in Tasmanian waters to maintain biodiversity, strengthen climate resilience in the marine environment and improve the sustainability of fisheries.
Recommendation 22
Set government policy to encourage environmental restoration and carbon sequestration projects on both public and private land, particularly former plantation areas and land that is no longer suitable for agricultural purposes.
Protect and increase valuable soil carbon stocks through policies underpinned by proven sustainable land management techniques.
Explore funding streams through the Commonwealth Emissions Reduction Fund and on global carbon markets to secure ongoing revenue streams and skills' development in landscape restoration.
Recommendation 23
Prepare for increased population and resource sustainability pressures as a result of new arrivals seeking respite from climate change impacts on mainland Australia and overseas.
Consult widely and develop a settlement strategy for Tasmania to define growth boundaries, limit land clearing, urban sprawl, traffic congestion, natural resource depletion and consequent growth in greenhouse emissions.
Recommendation 24
Restore the Ministerial portfolio for climate change, as a sign of leadership and a signal to the community that government recognises global warming is the single biggest threat to the Tasmanian way of life, but that it also presents us with an opportunity to adapt and prosper in a low carbon future.
GOVERNMENT LEADERSHIP
In this age of rapid population growth, resource depletion, environmental degradation and food insecurity, Tasmania is uniquely placed to make the successful transition to a low carbon, sustainable future.
The draft climate change action plan applies an optimistic lens to a future in which temperatures are projected to rise by 4-6 degrees over the next century under a business-as-usual scenario.
Right now, the evidence would suggest Tasmania is going backwards, losing a sense of purpose and policy gains made since the release of the Wedges Report in 2008, passage of the Climate Change (State Action) Act 2008 and establishment of the Tasmanian Climate Change Office.
We live in the hottest age in human history. It is a time for leadership, for open communication, big thinking and political courage.
It is essential that the Tasmanian Government play a leadership role and place equal importance on mitigation efforts that reduce our emissions and protect carbon reserves, while driving adaptation responses across the community.
The decisions all three tiers of government in Australia make in this decade will determine whether our communities are resilient and prosperous in the future.
The Greens also recognise it is vital for any climate plan to be based on the best possible science, be able to respond to changed knowledge, foster community input and contain measures that will deliver positive action across all emissions' producing sectors.
The sectors that are encouraged and enabled to foster innovative, low carbon modes of operation will be best prepared for the climate challenge, strengthening Tasmania's long term economic and social resilience.
Government also has a key role to play in attracting employment generating industries and enterprises keen to leverage off Tasmania's clean green brand. This requires complementary legislative and policy frameworks that articulate and uphold the protection of Tasmania's highly valuable, globally recognised brand.
The Greens believe that Tasmania can be better prepared for the future if it is guided by a strong, science and evidence based climate change strategy that progressively delivers emissions reductions and the foundations for successful adaptation across the community.
Submitted by Cassy O'Connor MP, on behalf of the Tasmanian Greens
• Solar Star Projects: … When complete, the Solar Star Projects will deliver enough electricity to power the equivalent of approximately 255,000 homes, according to MidAmerican Solar. In addition, the projects will create approximately 650 construction jobs over a three-year construction period, while helping California achieve its renewable energy goals …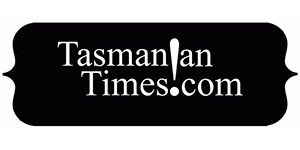 Author Credits: [show_post_categories parent="no" parentcategory="writers" show = "category" hyperlink="yes"]