*Pic: Image from HERE: From left, Archbishop Eliud Wabukala of Kenya, Archbishop Stanley Ntagali, Primate of Uganda, Dr Richard Condie, and Archbishop Glenn Davies, Archbishop of Sydney
At a time when religious leaders of all faiths are increasingly held to account for their beliefs and those of their followers, the views of the new Anglican Bishop of Tasmania, Dr Richard Condie, will be of interest to both his flock and the wider community.
Dr Condie is a fundamentalist Christian who believes that homosexuality is a sin. He heads a national organisation dedicated to promoting orthodoxy, one that is poised to confront any bishop or other church leader who might stray from this doctrinal stand.
Most recently Archdeacon of Melbourne and Vicar of St Jude's Anglican Church in Carlton, Dr Condie was among 500 Anglicans throughout Australia and New Zealand who met in Melbourne for three days in March last year. The Fellowship of Confessing Anglicans Australia (FCA) was launched at this conference, with Dr Condie as chairman.
As reported in Eternity (26/3/15), published by the Bible Society, Australia, Dr Condie said that the FCA "is a fellowship of Anglicans who particularly subscribe to, who confess a particular statement of faith: the Jerusalem Declaration."
The Jerusalem Declaration reflects contemporary ultra-orthodox Anglicanism, and resulted from the Global Anglican Future Conference (GAFCON) held in Jerusalem in June 2008. A total of 1148 bishops, clergy and laity from around the globe attended it.
Among the delegates were 291 bishops, including then Archbishop of Sydney, Peter Jensen, who boycotted the official 2008 Lambeth Conference in England. Lambeth is hosted once a decade by the head of the worldwide Anglican Communion, the Archbishop of Canterbury.
The split arose over "false gospel," and in particular, homosexuality.
In 2003, the Anglican Episcopal Church in the United States consecrated openly gay Gene Robinson as a bishop. His consecration ultimately led to the Jerusalem conference, the launch of the GAFCON movement and the establishment of the international Fellowship of Confessing Anglicans to combat "the forces of militant secularism and pluralism."
The preamble to the Jerusalem Declaration, to which Dr Condie adheres, states that Jesus is "humanity's only Saviour from sin, judgement and hell."
The Declaration includes "the unchangeable standard of Christian marriage between one man and one woman," marriage being "the proper place for sexual intimacy," "abstinence for those who are not married" and rejection of "the authority of those churches and leaders who have denied the orthodox faith in word and deed."
The deniers "claim that all religious offer equal access to God and that Jesus is only a way, not the way." This false gospel "promotes a variety of sexual preferences and immoral behaviour as a universal human right. It claims God's blessing for same-sex unions over against the biblical teaching on holy matrimony."
The chairman of the GAFCON Primates Council, Archbishop Eliud Wabukala of Kenya, attended the Melbourne launch of FCA Australia and addressed the conference.
In the Eternity report about the conference, Dr Condie said the aim of the FCA was to "promote orthodox Anglican theology and practice in the Anglican Church of Australia." In England, New Zealand and the United States "we have seen an accommodation of the gospel message, especially around issues of sexuality.
"There is an erosion of confidence in the truth of the Bible that has led to an erosion of teaching about sexuality, the uniqueness of Christ, the resurrection, about abortion, euthanasia, and all kinds of things, such that this is not recognisable as historic biblical Christianity.
"Many of us fear that a crisis is coming in the Australian Anglican Church, where one of our leaders – one of our Bishops – will step outside the bounds of orthodoxy."
For Dr Condie, sexuality and the role of homosexual people in the leadership of the church is the presenting issue of the day.
"That is probably the area we're going to fall over on," he said. "And at that moment it's going to be very hard for an orthodox Anglican who believes in the Bible to accept the authority of their bishop when they teach that something that the Bible calls sin is not sin.
"I would much rather go to the wall over the resurrection or over the uniqueness of Christ than I would over sexuality, but that happens to be the issue of our day."
Dr Condie said Anglicans had always been Bible people and the aim of the FCA was to be proactive in creating discussion around orthodox doctrine.
"And then it is there, as an emergency organisation, to swing into action to try and help people if and when something happens that is contrary to God's word."
*Margaretta Pos is a freelance journalist and author. Her biography of colonial pioneer Elizabeth Fenton, Mrs Fenton's Journey: India and Tasmania 1826 to 1876 is available in Tasmanian bookshops, at Gleebooks and Pages&Pages in Sydney, and Hill of Content in Melbourne. Her next book, Shadows in Suriname, will be published later this year.
• Chris Sharples in Comments: Religion has served a useful – arguably essential – purpose over the 50,000 years or so since humanity's evolution of a high degree of self-consciousness gave us awareness our own mortality and resulted in the existential horror which accompanies that awareness. This literally forced us to create a cultural coping mechanism – religious belief – without which we undoubtedly would have been the first species to go extinct through collective clinical depression. However after millennia of cultural evolution we now have the intellectual, philosophical and emotional tools to face the reality of our mortality without self-deception, and to live authentically without blind faith or mystery-mongering. Which is rather fortunate, given that the blindness and bigotry which so often accompanies religious belief is now the deepest, most ingrained stumbling block in our quest to build a better, more inclusive, fair and open society in which all people can flourish regardless of their race, sexual orientation or other differences.
• Dr Buck Emberg in Comments: … However, it has been increasingly discomforting to witness an inexhorrible (spelling: mine) drift to the right…and the drift became a river and then a flood. The present drive to fundamentalism and philosophical/theological/social conservatism, is not only non-Anglican…it is suicide. I predict the Anglicans, if they continue on this path will rest in pieces. When I was handed a meaningless chocolate Easter bunny egg after Easter services I knew the Anglican Church had come to its own, nicely built, cul de sac and was merely going around in circles…aimless, like eyeless Sampson in Gaza. …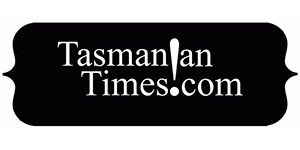 Author Credits: [show_post_categories parent="no" parentcategory="writers" show = "category" hyperlink="yes"]