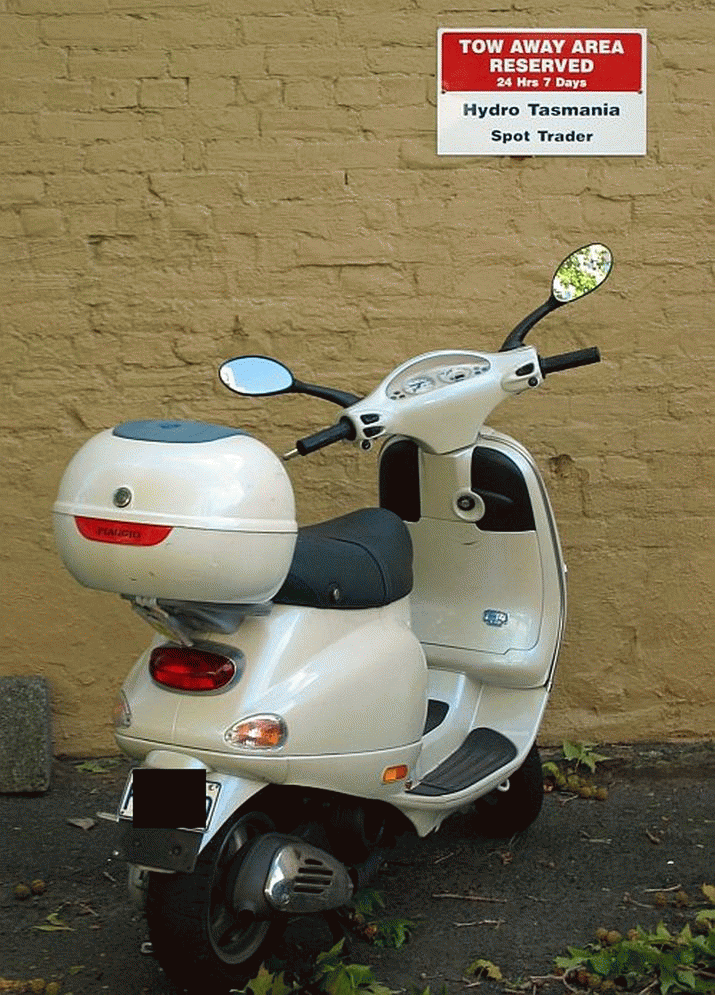 *Pic: Peter: 'Took this years ago, in Hydro's golden age … they'd be lucky to get a Malvern Star these days …'

Satire: Ted Mead
Basslink has successfully pinpointed the fault location on the interconnector and removed it from the cable on Easter Sunday.
The fault point was identified at 90.467km from the Tasmanian coastline. The cause of the fault is yet to be determined, subject to forensic testing.
"The analysis process, which saw us cut the cable 1150m from the fault, has been encouraging," said Basslink CEO Malcolm Eccles.
"This represents a difference of only 0.4% of Basslink's entire cable length, which is a great result and vindicates the extent of testing and analysis undertaken.
"The team has worked hard over the last few days clearing around 63 tonnes of cable to ensure it does not interfere with the later phases of repair operations. We have also conducted extensive tests to confirm the removal of the fault and that the cable is ready for jointing, with both ends of the cable now capped and on the seabed," said Eccles.
The initial findings have revealed the degree of water ingress into the cable through the fault has resulted in more damaged cable that needs to be replaced, which will see a third joint required on the cable.
In simple terms, water got in and damaged the cable – this now needs to beremoved.
Consequently, an additional mobilisation phase is required in Geelong to restock the vessel with cable to complete the jointing phase to connect the additional replacement cable.
While every effort is being made to return the interconnector to service as soon as possible, Basslink has advised key stakeholders to prepare for a mid-June return to service date, to take into account likely contingencies such as poor weather. The jointing works are highly susceptible to weather conditions as each joint will require a continuous clear weather period to allow it to be safely completed.
The cable repair vessel the Ile de Ré is about to return to Geelong, where it will spend the next 10 days mobilising for the next phase which involves joining the two new pieces of cable to the
interconnector to replace the removed section.
During this time, Basslink will reconfigure the vessel's layout, load around 100 tonnes of spare cable and change a number of key personnel, which includes additional cable jointing expertise to the repair team.
In the meantime, Basslink will continue to update its key stakeholders, Hydro Tasmania and the Tasmanian Government, of the repair activities on a regular basis. A Hydro Tasmania observer appointed by the State continues to be present on the Ile de Ré at all times when at sea.
About Basslink www.basslink.com.au:
The Basslink Interconnector enhances security of supply on both sides of Bass Strait; protecting Tasmania against the risk of drought-constrained energy shortages while providing Victoria and southern states with secure renewable energy during times of peak demand. The Basslink Interconnector is the world's second longest undersea electricity cable. Owned by Keppel Infrastructure Trust, Basslink delivers excellence in the areas of safety, reliability and performance.
Basslink has a number of fibre optic assets which carry high -speed telecommunication traffic. Basslink Telecoms offers a range of wholesale transmission services between Tasmania and Victoria.
• Get with the WIDGET HERE, which reveals Tassie's energy use
• Luigi in Comments: It certainly looks like those outer binding strands have been damaged by something. A supertrawler, perchance? … The Minister also announced the release of the draft script for the forthcoming film "Die Hard Won't It Ever End?" starring Bruce Willis ("Die Hard, Die Hard 2, Die Hard With a Vengeance") based on the cock up. …
• Rosalie Woodruff in Media HERE … Minister Groom boxed himself into a corner months ago by refusing to contemplate power rationing, well before knowing how the situation was going to unfold. As winter approaches, it's time to drop the weasel words and be honest with Tasmanians about what to expect, and what they can do to help themselves.
WEDNESDAY March 30 …
• Tasmania relying on 150 diesel generators for electricity until June Having just 14 per cent battery left on your smartphone can be quite stressful, right? Now imagine you smartphone is the state of Tasmania. That's pretty much the situation right now on the Apple Isle, which has just 14 per cent capacity in its hydro electric dams and its main supply cable wiped out by a mystery fault. Tasmanians haven't had any brownouts yet, but the state is now relying on 150 diesel generators and a decommissioned power plant to keep electricity supplies up until the winter rains arrive to replenish water levels. That's right, in 2016 an entire Australian state is relying on emergency generators …
• An option for Tassie? The Largest Floating Solar Farm In Europe. Europe's largest floating solar farm will be able to generate enough power to provide clean water for thousands of people in southern England, HERE.
• TT MEDIA HERE where there are permanent links to what the Pollies say …
• Luigi in Comments: At last!! Three months after BassLink was fried – or at least par-boiled – Matthew Groom announces some tepid energy saving measures. One needs to go to the Aurora website to find them: HERE It's far too little, too late. This should have happened as soon as the connector went off line, not over three months later once our pathetic leaders have worked out that they've screwed it up big time. And the steps the public should take need to be up-front in the newspaper, TV and radio ads themselves – not just in the fine print of a PR blurb for what a great job the Hydro is doing. And they're not doing a great job at all. The rent-a-diesels are now producing 37MW – still miles short of the 100MW we were promised by the end of March. So we continue to draw down the dams way too fast as our consumption heads upwards with the onset of cold nights. And still no rain.
• Anne in Comments: You haven't been paying sufficient attention #24. The Greens, who you are always so bizarrely swift to denigrate and assign blame for all the state's woes, have been suggesting for years that both state and federal governments should invest far more in renewable energy technologies. That their sensible, practical advice has been consistently ignored by the major parties – and not exactly championed by the mainstream media either – is an indictment on both, and calls into question their ability to govern responsibly …
• Mike Bolan in Comments: Cripes! The idea of the same people who've produced so many messes and disasters having nuclear technology is terrifying. I'd be worried that we'd all be glowing at night. Our 'need' for so much power is created by our cargo cult approach to industry – give them what they need at taxpayer expense and they'll give us jobs. Sadly that policy weakens our resolve to invest in Tasmanians, has cost us a fortune in subsidies and requires 60% of our total power. If we stopped with the idiotic give aways (e.g. see forestry), invested in Tasmanians and created competitive infrastructures (health, roads, education etc) then people would want to come here and we could operate on hydro and local based wind/solar.
• The parlous state of Lake Gordon, ABC HERE
• Download Energy Adequacy Assessment …
ENERGY_ADEQUACY_ASSESSMENT_BASSLINK_OUTAGE_Jan_2016.pdf
THE BASSLINK SAGA on Tasmanian Times …
• BASSLINK: Graph of the Day, Tasmania's switch back to fossil fuels
• BASSLINK wrap: Libs secretly migrated own Internet services off Basslink. Will, Entura, Board …
• What can you expect from a Hydro Board with five business/finance backgrounds and a single, solitary engineer … ?
• Nero fiddled, Basslink fried, includes an embedded WIDGET showing Tassie's energy use of Hydro, Wind, Gas, Solar, Liquid Fuel …
• John Lawrence's Basslink under water
• Garry Stannus' Tasmania's Energy Crisis
• Bad News Trainwreck for Good News Matthew
• Bad News Trainwreck for Good News Will
• Chris Harries' Basslink: A short summary of risks
• Hydro, Basslink: Is it true?
• Read for yourself: Liberal energy promises … and solar reality …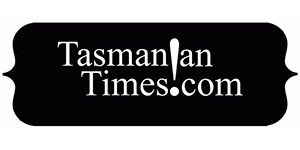 Author Credits: [show_post_categories parent="no" parentcategory="writers" show = "category" hyperlink="yes"]