*Pic: Rodney Pople's 2012 Glover Art Prize winner entitled 'Port Arthur' … with Martin Bryant …
I watch very little television these days; I have sold my soul to Netflix (for which shows like Orange is the New Black and all the movies are worth it) and I catch up with one or two other shows on iView, but that's it. I can't tell you what's happening on Home and Away or why the Habibs are coming, or even who they are. Really, I don't care.
So I won't be watching on Sunday night when Channel 7 airs an episode of its 'Sixty Minutes Lite' Sunday night current affairs program, called—in what is a brilliant piece of marketing genius—Sunday Night.
Apparently they have uncovered 'new footage' of Martin Bryant taken during the Port Arthur rampage of Sunday afternoon, April the 28th 1996. I have not watched the footage but I have seen stills from it on the Daily Mail webpage to which this article linked. This footage has apparently been packaged up as some sort of 'where is Martin Bryant now?' story, hosted by veteran television "journalist" Mike Willesee, who really should know better than to touch this prurient crap.
I know where Bryant is now; I went to court to watch him receive 35 consecutive life sentences. Since then I have heard that he has not particularly enjoyed his time there—there have been several suicide attempts, he spends nearly all day in isolation, and so on. The issue I have with programs like Sunday Night giving him and the Port Arthur Massacre oxygen is that we all need to pretend that the man no longer exists.
I do not advocate for capital punishment but the extremely horrific nature of his actions that afternoon mark him as someone who should never have another day of freedom. I would further contend that in order for any healing to continue—it's still continuing, twenty years on, and will continue for many of those involved for as long as they draw breath—everyone needs to forget that he's there, or that he exists.
I was employed as a Ghost Tour Guide at Port Arthur at the time of the massacre. I was not there that afternoon but I had spent several summers previously living on site and working with Nanette Mikac, Nicole Burgess and Elizabeth Howard.
Nicole and Elizabeth were shot at point blank range as they cowered in the small gift shop attached to the Broad Arrow Café. Nanette told her two young daughters, six-year-old Alannah and three-year-old Madeline, that they were safe as she ran with them up the hill leading out of the site towards the ticket booth; Bryant stopped his yellow Volvo and shot all three of them, an act witnessed by a very good friend of mine.
One of the girls ran behind a tree, trying to hide. I can't begin to imagine the absolute terror that all three of them felt.
I attended their funeral in the Melbourne suburb of Heidelberg, not far from the hospital where Nanette was working as a nurse when she met her future husband, Walter. The sight of Nanette's coffin flanked by the two smaller coffins bearing her daughters is something that I will take with me to my own grave.
The sight of Walter, his face twisted with unimaginable grief and his daughters' elastic hairbands circling his wrist, is also etched onto my soul. In a moment of splendid incongruity perfectly in keeping with Nanette's personality, the three coffins were escorted from the Church to the tune of ABBA's 'Dancing Queen'.
A common tenet of journalism is that it's supposed to serve the public interest. Airing "new footage" of Bryant that Sunday afternoon must fail such a test. There is no interest to be served in packaging it up with recollections and psychologists' opinions so that it threatens to rip the fragile scabs off some very, very deep wounds.
This is not journalism; it is crass, artless, sensationalist bullshit. I invite you to turn it off, and listen to ABBA instead. You'll feel much better about yourself.
*Cameron Hindrum lives, writes and works in Launceston.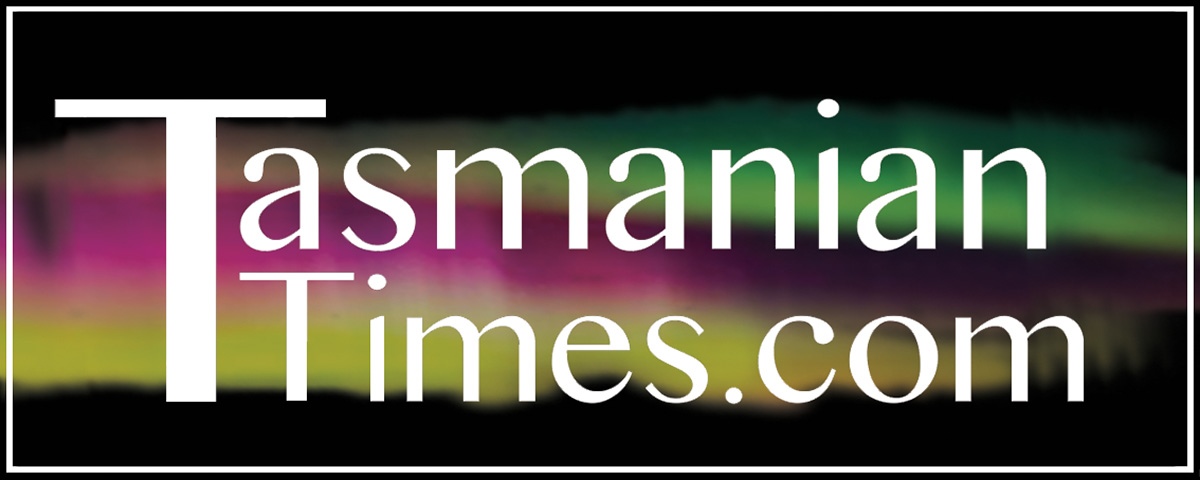 Author Credits: [show_post_categories parent="no" parentcategory="writers" show = "category" hyperlink="yes"]