• Trevor Burdon in Comments: I have feedback on file access from his Honour's Associate, to paraphrase: – My affidavit (including John Hawkins' evidence) is available to be viewed from the Principal Registry of the Supreme Court of Victoria. – The basis for the examination summons, the Liquidators affidavit, remains confidential without an order from the Court. – Access to the court book is a matter to be negotiated with the plaintiffs' solicitors. – The record of the examination becomes part of the "written record" of the examination under the Corporations Act 2001 (Cth), it may be accessed on payment of the prescribed fee (s 597(14A)(b)).
Public Examination of Gunns Accounts and their Auditors KPMG
Today in the Supreme Court of Victoria, JWS and Allens, counsel and briefing solicitors (for PPB and KPMG respectively) gathered for the examination of Gunns (GNS) accounts. 10 am, Wednesday the 10th February has been set aside for a follow-on day at 436 Lonsdale St, Melbourne. Contrary to the PPB advice that this hearing is confidential, it is a public examination and anyone may attend.
His Honour AsJ Gardiner, directed that I was ineligible to appear. His associate later advised my affidavit had been placed on the record, and I handed my affidavit and evidence to the JWS instructing partner. It comprised of my observation of discrepancies in PPB's Administrators Report and John Hawkins' 'Underbelly' assertions of the misuse of federal funds to bail out GNS while in default on its 'take-or-pay' contracts with Forestry Tasmania. It included the Forestry advice to its Minister that it considered GNS insolvent months before KPMG signed off on the 2011 Annual Report. I have heard no indication that the import of John's research has been digested.
His Honour has directed Leigh Franklin (Partner, KPMG), who has been on the stand all day, to answer all questions even if incriminating. However, he may preface his answers with 'Privilege' when he wishes. Almost without exception he has done so, even when confirming KPMG Manual standard processes.
A forensic inquiry into KPMG working papers, KPMG preparatory reviews and the Gunns Annual and Half-Year Reports has commenced. Mr Franklin joined the relevant audit team late 2008. He assumed the Lead Audit role early 2009, and was then directing half and full year reviews until Gunns entered administration on 25th September 2012.
Applicable accounting standards have been confirmed, and sources of expert advice identified whether they be internal to GNS, internal to KPMG, or third-party, external advisers. The investigation is confirming the observance of those standards, and review of advice with a proper 'professional scepticism'. That entails ensuring appropriate financial controls were in place, and that substantive Tests Of Detail (TOD) were conducted where material issues were identified. The submission through to EOFY 2009 has been heard, and cracks are evident to me – at least.
The capacity of Gunns to potentially borrow up to $1.5B and then $2B, cast a strong light on:
1. Gunns existing liabilities, wrt,
– the difficulty of retaining and finding new sources of funding;
2. the Gunns Finance loan book to investors, wrt,
– the Gunns Finance Recovery account holding $40.8M of loans in 2009 that had not been serviced for over a year; and two cohorts of investors trading as Jameter(?) and Monela(?) responsible for much of that;
3. the security value of biological assets for GNS and defaulting MIS growers,
– the reducing harvest yield per Product Disclosure Statements forecast in years 2000 through 2006; and use of a favourable discount rate internally – outside the range used by KPMG; and;
4. the capitalisation policy of Pulp Mill Opportunity (PMO) expenses, wrt,
– a sustained reliance on believing the PMO to be credible, throughout delayed finance solutions and environmental regulatory approvals.
Internally KPMG assessed Gunns as a high-risk client, and questioned whether they should retain them. This risk received KPMG Divisional and perhaps Australian CEO scrutiny. The 2009 KPMG audit engagement was quoted at $533k.
Wednesday, 10/2/16 is shaping up to be an extraordinarily interesting day. So far PPB counsel have drawn upon 3 volumes of evidence. There are twelve in total. KPMG counsel are present to protect KPMG interests and have objected to several questions. All have been allowed after clarification.
The legal costs will be eye-watering. As a 2000-01 grower I asked a PPB solicitor how they will recover their costs. "It will come from the assets held by the Liquidators though there's not much left now".
'Privilege' Don't I know it! (The liquidators assets are the proceeds from the fire sale of disclaimed growers' trees. In my case $1/tonne has been realised, while equivalent woodlots are achieving $15-$25/tonne on the open market.)
Footnote: Unless ASIC or some maverick legal firm is prepared to take on KPMG, we may only see the Court go through the preliminary motions. How much better if this examination of cause had been conducted before the dispossession of grower property?
Trevor Burdon
15/2/2016 
-/ctd
10/2/2016
The Examination returned to AsJ Gardiner's home court, Court 6, 436 Lonsdale St, Melbourne. A follow-on day has been set for Mon 22nd February. Contrary to the PPB advice that this hearing is confidential, it is a public examination and anyone may attend. Given that this examination goes to the heart of Gunns' collapse it is somewhat surprising that there is no media or corporate shareholder or superfund presence (eg UniSuper). One would hope they take some interest in the findings of the examination. Without a Court extension that may be as late as August 2016.
PPB are not in attendance, however JWS representing them have senior counsel and two briefing solicitors at the bar, and a partner and two further solicitors in the courtroom. The examination has progressed to the KPMG pre-emptive full year review for 2009/10. At this pace, another two days is likely.
It is a legal feast. In court, senior counsel are ~$10,000/ day and briefing solicitors ~$5,000/day. In preparation, briefing costs are ¾ of that rate for senior counsel for their own work, and 5/6 for solicitors from their own firm. If from outside their own firm 2/3 is the guideline, but an individual's proper fee may be approved.
Assume KPMG's costs to Allens are their own. Allowing for four court days, 5 days initial and 1 days' subsequent for briefing per court day (counsel and briefing solicitors) and 6hr in court per day for the entourage, the Johnson Winter & Slattery legal costs are ~$230,000.
Senior Counsel in court $40,000 $10,000/ court day
Senior Counsel briefing $60,000 $7,500/day 5 then 1 days/court day
Briefing Solicitors (2) in court $40,000 $5,000/ court day
Briefing Solicitors (2) briefing $46,200 $6,600/day 5 then 1 days/court day
JSW Partner in courtroom $28,800 $1200/hr 6hr court day
JSW Solicitors (2) in courtroom $14,400 $600/hr 6hr court day
This bill will be paid from the proceeds from the sale of growers' trees. I am reminded, painfully, of my early signature subtext "Trevor Burdon represents the interests of growers for whom $5000 was a 20 year investment, not a daily fee."
Further points relevant to the KPMG acceptance of Gunns accounts from today included:
5. Gunns Finance Recovery account, wrt,
– no audit assessment of the security value of defaulting growers trees;
6. Gunns Finance loans issued, wrt,
– no audit check evidence of Gunns grower investor credit-worthiness;
7. Gunns Finance write-offs, wrt,
– no audit check evidence of write-off termination values;
8. Pulp Mill Opportunity (PMO) capitalisation, wrt,
– the absence of detailed evidence of the categorisation of PMO only activities in the KPMG working papers, including $4.48M attributed to corporate costs by Messrs. Gay and Chapman;
9. PMO Funding, wrt,
– the absence of a half year 2009/10 audit review, of the status of $125M to be secured by Nordia;
10. Gunns land valuation where encumbered by standing timber, wrt,
– Auspine and GMO sale transactions,
– land that had no market,
– land remediation costs where planted, and,
– audit scrutiny of valuations provided to Gunns management by ForPac and Esk Property (the latter unknown to the KPMG partner);
11. Auspine Goodwill and Impairment, Sales Forecast, wrt,
– Auspine trademarks recorded variously as $19.8M and $0,
– carrying value and impairment,
– a $20M tree valuation and a forecast of $300M sales for unprocessed trees over the next 5 years. KPMG did not answer "You accept this is not credible" deferring to a need to refer to other reports;
12. Gunns Group valuation of roads, wrt,
– separate entry in the accounts but no separation in the third-party valuations,
– no audit view of whose asset where roads were developed on Crown land (I provided JSW with notes showing the GNS Annual Report 2011 devaluation of Crown roads from 142M to 19M),
– no working paper audit view on road impairments;
13. Scheme 2008 deemed an Onerous Contract.
– due to rapidly increasing maintenance actual, but no reforecasting of the remaining schemes with the current actuals.
'Privilege' This summary of issue points is produced from my personal courtroom notes and involvement in the 2001-02 clearwood schemes. I am not responsible for any interpretation by others. The court transcript is confidential until the close of the examination. The KPMG witness may not discuss the proceeding with any party.
Footnote: Gunns desire to report favourably year-on-year is a given. That KPMG did not request a full re-forecast of scheme viability in FY 09/10 is remarkable. It remains to be heard whether it did so in 10/11, especially when Willmott Forests collapsed early that year. Furthermore, it is especially egregious to growers to learn that they will pay for this examination, while from the $300M sale, the Receivers have made off with an indicative $50M for the unsold, unbuilt Pulp Mill, many millions more for nurseries supplying no or minimal seedlings, and an apportionment for land rental which Forico is most certainly not paying itself where it now owns both the land and the MIS trees.
 
-ctd
29/2/2016 – Final Day S CI 2015 3684
The Examination continued today before Associate Justice Gardiner at the Court 2, 223 William St. There will be no follow-on day. The public examination (contrary to PPB advice that it was confidential) has been restricted to records and activities by the KPMG auditors through to EOFY 2009, and not the date of Gunns entering administration, 25th September 2012.
QC Mark Hoffman, counsel for the Liquidators PPB, renewed his non-stop confirmation of the physical record from KPMG audit reviews and workpapers. David Lumley, former Engagement Partner, KPMG, was in the box all day. The questions put to him were most usually of the construction "You'd agree wouldn't you?" to confirm a signature, dollar amount or process step. The response was typically one of "Privilege, yes", "Privilege, no" or "Privilege, I don't recall". Very few searching questions were posed and the whole examination not particularly illuminating beyond what was heard on previous days. KPMG challenged no questioning all day.
Although Mr Lumley brought billable expertise on loans and borrowing to the audits, Mr Hoffmann did not delve any more deeply into the credibility of Gunns' assertions that it could secure further and sufficient funding.
More detail would only be forthcoming in a Statement of Claim proceeding. What is pertinent, however, is that material audit steps signed-off by Leigh Franklin, KPMG, were most often also signed-off by his senior colleague David Lumley.
Specifically, the following issues were reiterated:
2., 5. Adding, that there is no record of default interest or proper provisioning of default on the Gunns' Finance Loans to Moneela or Jameter.
3. Adding, that internal KPMG correspondence called out that the discount rate of 9% was at very low end of the 9.0 – 10.5 prescribed range. Adding, that internally Gunns were using 7.5% where it might have been beneficial to do so. Adding, that standing timber of age 0-3years was inconsistently valued at cost (as per Gunns policy) or harvest Net Present Value where it might have been beneficial to do so.
13. Adding more detail showing that by 2009, the 2004 scheme maintenance actuals were ~$600 pa/ha yet forecast costs were left unchanged at $24.20 pa/ha. Adding that scheme returns were mostly left as cumulative totals and not subjected to closer scrutiny by calculating NPVs across the schemes.
10., 11. Adding, that Auspine valuations were based on revenue from all the holdings despite a sale to GMO. No reference to buyback provisions could be found. Adding, seemingly, spurious references to a perpetuity factors of 11.1 cited without explanation. Again, the Auspine sales revenue of ~$300M (now also found referenced as $350M) against trees with a $20.6M carrying value prompted a "You'd agree this is impossible?" question and an "I don't know, I am not sufficiently familiar with the model" response from Mr Lumley.
10., 12. Adding, more detail using the Esk Property valuation of the NSW property 'Quamby', that its remediated valuations did not lead to an estate-wide accounting for remediation costs. Adding, that this valuation's lack of a roads asset despite the use of that category in the consolidated accounts. Adding, that the Forestry Practices Code required roads suitable for heavy vehicles. Adding, that no instructions for road assessments were required of Esk for roads whether crown, freehold, or leasehold. "Did you ever sight a road valuation?" … "Privilege. I don't recall"
His honour closed the proceeding, stating his order would include usual sunset clauses orders (10 years I believe), that the transcript was to be confirmed and signed by witnesses, that those witnesses should maintain confidentiality until the transcript was released and that a statement of claim could then follow if there was a party so interested.
A brief discussion on the filing of the court books ensued, with his Honour stating that the Court Registry was pressed for physical space. Counsel came to an agreement to each hold a complete copy including documents handed up in a new Supplementary volume.
'Privilege' This summary of issue points is produced from my personal courtroom notes and involvement in the 2001-02 clearwood schemes. I am not responsible for any interpretation by others. The court transcript is confidential until the close of the examination. The KPMG witness may not discuss the proceeding with any party.
Footnote:
The examination has produced many volumes of paperwork retrieved from KPMG via their legal department. I have made enquiries of JSW, and his Honour's Associate, as to whether the court book as well as the transcript will be available to the public. The transcript will be available for purchase, but will make very obtuse reading without those volumes for reference. I believe this will answer the question of how 'public' the examination of a former ASX100 company can ever really be.
The JSW instructing Partner has confirmed that they did consider the relevance of my affidavit. At this stage the presumption of Gunns Plantation falling insolvent as Gunns Limited did stands, despite it not being cross-collateralised and holding a current asset of $84M (a Gunns Limited liability) and a $4M line of separately secured working capital for this very eventuality. Was Gunns Plantations in fact one of Gunns Limited's largest creditors? The Forestry Tasmania assertion of Gunns early insolvency and apparent misappropriation of Federal funds raised by John Hawkins has not been examined. JSW will respond to me shortly, and I will post that feedback.
Without some credible basis for a recovery of legal costs in a claim, this is likely to be the end of the road. Sale proceeds from growers' trees are all but exhausted on legal costs without any obvious benefit of this exercise flowing to them. John Hawkins may have already opined that his revelations demand a Royal Commission.
*Trevor Burdon is a business and IT consultant based in Melbourne. A Tasmanian interested in sustainable inputs to Tasmanian forestry industry, he invested in early Gunns MIS clear wood schemes. Uniquely he has appeared as a individual contradictor in the Gunns' Liquidation proceedings, and was an in-camera witness to the Senate Inquiry into MIS schemes.
EARLIER on Tasmanian Times …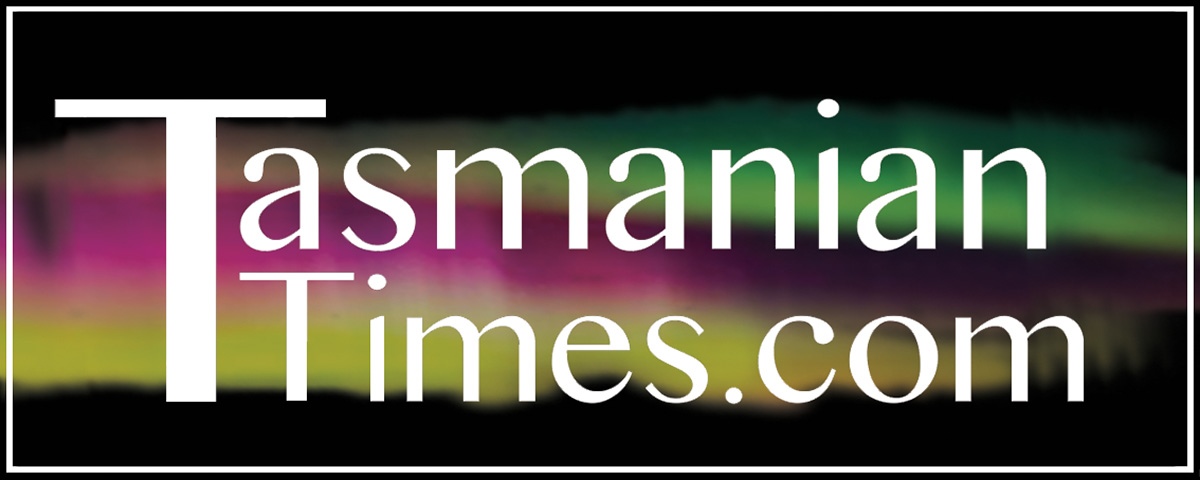 Author Credits: [show_post_categories parent="no" parentcategory="writers" show = "category" hyperlink="yes"]