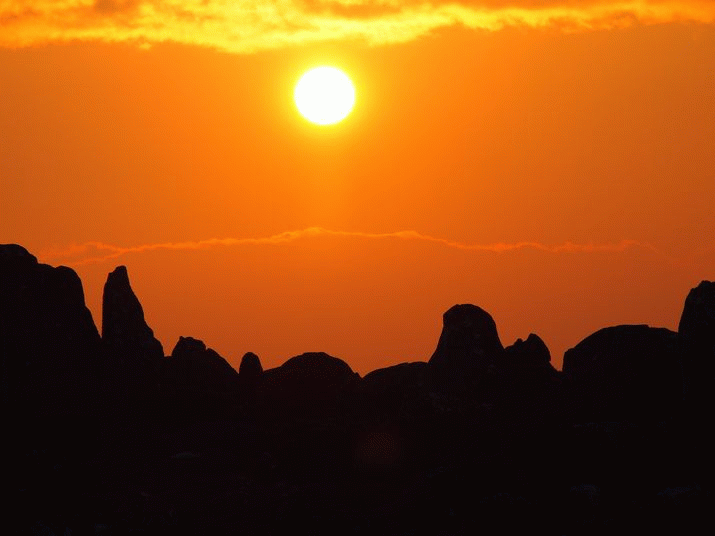 *Pic: Isla MacGregor's superb picture from the top of Kunanyi (Mt Wellington) … view to Western fires area tonight (Friday January 22, 2016).
Enough is enough.
This summer (2015/16), we've already had several very large – some even deadly – fires in Western Australia, South Australia and Victoria. Numerous fires have also been burning in New South Wales. But it was a monster of new proportions which tore through the little township of Yarloop in Western Australia – the second catastrophic fire in that state in the one season (so far) – that really made me sit up and take notice.
And now there are the many tens of fires burning simultaneously across Tasmania as well. What a shocking and terrible sight.
No more. We must no longer accept these annual wildfire events as a fait accompli; or as if part of some romantic view of Australia in a Dorothea Mackellar poem. We have to tap into our critical thinking; take a step back from the emotional responses and blame-gaming; identify where we're failing and find the solutions.
Examine the root cause of large, mature wildfires. Identify the point at which we can have the most powerful influence and control. We cannot control the fire-weather – the fire's principle engine, amplifier and driver; or the dryness of the fuel; or any ignition source which sparks a fire. But we can control an immature, budding fire.
We also know that controllability of fire decreases with time-since-ignition whilst, conversely, effort, resources, costs, damage and risk increase. Regardless of the fuel load, weather conditions or how the fire started, if we could detect a fire in its early, incipient stage and respond rapidly with potent force, then it could be extinguished and we've therefore prevented a wildfire from developing. After all, a wildfire is essentially the product of an early-stage fire that has not been extinguished.
'Zero tolerance' for any unplanned fires makes sense. To accomplish it, we just need to detect and effectively treat all fires within this narrow window of opportunity. This is critical for wildfire prevention.
So how come we allow so many small fires to become big ones?
One major reason is a technical one which remains an unresolved problem. (There are other possible and relatively easily resolved management reasons as well, which I'll get to later).
Wildfire prevention can only be attained via both early fire detection and rapid potent response. We already have the necessary resources for the latter (if used to their best advantage). However, there is a lack of technology that can accurately and reliably detect and locate all new, small and weak fires in the landscape. This leaves a risky and glaring management gap in our ability to prevent the development of wildfires, and it represents the key Achilles heel of the zero tolerance approach to wildfires.
This gap has the potential to cost lives.
Currently our ability to detect wildfires is partially based upon American satellite technology. The Australian system is the 'Sentinel Hotspots' mapping system using data from multiple satellite sources. The Hotspots mapping system is used by fire and emergency services across Australia. But the technology is not up to the task. The data is mostly only useful for a much broader overview of fire patterns in the landscape, and is not accurate enough to be relied upon for the time-critical detection and location of individual small fires. In other words, Hotspots is not a dependable 'early warning' system to prevent wildfires. The system has many known limitations such as:
• False positives (no underlying cause)and false negatives are possible
• Hotspots may indicate other phenomena e.g. black soil, gas fires, industry, hot rocks, jet contrails
• The location of the Hotspot on any map is only accurate to at best 1.5 km.
• Not all fires will be detected as Hotspots e.g. factors such as smoke, cloud, distance, topography, fire is too small or too cool. (Geoscience Australia 2015).
This leaves a risky and glaring gap in our ability to prevent wildfires. The fact that the national Sentinel Hotspots mapping system is unable to detect small or cool fires means that authorities are not able to automatically and rapidly respond to these new and controllable fires, and that there is a risk that they can develop into uncontrollable wildfires.
Is our reliance upon this satellite-based technology making us complacent and we think we've already got this aspect of wildfire prevention covered?
We need to wake up. We must urgently rise to the technological challenge and fulfil this critical need in our wildfire prevention defences. Without a fully-functioning early fire detection system, we cannot always deliver the most effective initial attack i.e. within the pivotal and time-critical early stage of fire development.
Thus, we urgently need:
• A national 24-hour, accurate, reliable, continuous, automated, high spatial resolution technology that can detect and precisely locate small, weak fires in various landscapes (i.e. vegetation and topographies) under various atmospheric conditions (e.g. cloud and smoke).
• Real-time data analysis at 1-2 minute intervals.
So what are the possible management reasons why so many small fires become wildfires?
Without being familiar with the policies and operational systems in each state and territory, it is impossible to be specific here. However, in general, there appears to be a pattern which probably stems from common causes. They likely are one or more of the following:
• The emergency prioritisation hierarchy applied to each fire incident
This determines the urgency and type of response; some fires are deemed low priority (i.e. remote with no imminent danger to life, property etc) with a possibly delayed or muted response. Note that it is appropriate that the preservation of life is paramount and is the first consideration in the decision-making hierarchy to form the appropriate emergency response to fire. This highest strategic control priority is not in question here. If life is in imminent danger, then absolutely we should immediately respond with any requisite resources – even if that necessitates the diversion of 'stretched' resources from other fires to match the priority of the task.
However, I suspect that the priority hierarchy also determines that a new fire in a more remote area is sometimes treated with less seriousness, and consequently, with less urgency and/or resources.
But any fire has the potential to become a wildfire – we've no way of telling beforehand – and there is no way of knowing where that wildfire will end up. It could become one like in the suburbs of Canberra in 2003; it too started in a remote and mountainous area and burned for many days, but ended with four deaths, over 490 injured, over 200 houses destroyed, hundreds more houses damaged, the destruction of Mt Stromlo Observatory, and almost 70% of the Australian Capital Territory's land mass (rural and natural environments) severely damaged (Wikipedia).
• The policy and operating procedures for use of aircraft and other task-specific resources
Aircraft don't appear to be regarded by fire management as resources for first response. Instead, they are routinely used for fighting futile battles against uncontrollable wildfires or for strategic asset protection.
Yet aircraft are at their most efficient and effective when used for initial attack upon small incipient fires (i.e. <10ha and <800m perimeter) (EMV 2015). They can attend on-scene very rapidly – which is especially advantageous in remote or inaccessible areas; their prompt attendance and large first response ensures that the fire is curtailed whilst still undeveloped and weak; and they can swiftly return for multiple treatments or quickly deploy elsewhere when there are multiple fires.
Even though first response to small fires might seem an expensive use of aircraft, the value gained is pre-emptive in that the fire is extinguished shortly after it first started. In other words, the fire can be nipped in the bud before it turns into a protracted, damaging, costly and resource-hungry wildfire.
If the fire is in an inaccessible area with closed-canopy tall forest such that aircraft water bombing would be ineffective, then rappelling crews (delivered by helicopter) should be deployed as first response.
Further, procedures for deployment of aircraft in Victoria, for example, requires additional processes/requests and therefore consequent time delays. This hampers their most effective use to attend small fires rapidly within the time-critical period of the incipient fire.
• Post-fire patrols and fire detection
Patrols after fires (planned and unplanned) are meant to ensure that there are no remaining hotspots. However, human visual observation for fire patrol has inherent limitations and it is unrealistic to expect that all potential ignition sources will be seen. Consequently, smouldering material can often go (and has gone) undetected and potentially lead to another fire developing, even several days later.
In remote areas or for multiple concurrent fire-ground suppression sites, aircraft with infrared capability must be used post-initial attack. In the more accessible areas, ground crews also using infrared cameras could conduct patrols, provided they can search the entire fire-ground rather than just the perimeter. Infrared technology must always be used as standard procedure for all post-fire (unplanned or planned) fire-ground patrolling.
• Procedural 'red tape'
Line-of-command etc within and between departments and authorities tend to create layers of procedural requests/permissions that may be convoluted and 'bureaucratic', and consequently time-consuming. Therefore, these procedural delays may cause time-critical operational delays in response to new fires. Delays of this kind must be addressed by stream-lining the system.
• Siloed resources; requirement for a formal request for assistance with 24 hour delay
Each state and territory has its own resources. Federal government also helps to provide aircraft support. However, as has been demonstrated in Tasmania this year, some events are at such a scale that no one state could be expected to have the capability of responding to all fires at once. This can lead to some fires going unattended (or attended but under-resourced) and effectively allowed to develop into wildfires.
We should have a national pool or 'co-op' of resources where everyone responds to the emergencies in a fully co-ordinated manner without the need for formal (delaying) requests for help. Wildfires should be treated as national emergencies; and even federal resources e.g. defence forces, should be a possible part of the nationwide response.
• Prescribed burning
State governments for many years have conducted annual fuel reduction burning across many hundreds of hectares on public land. Yet despite this age-old practice, we STILL have regular wildfires.
Analysis by Price et al. (2015) found that the majority of the 30 bioregions studied in south-eastern Australia gained no 'leverage' as a result of fuel reduction burning. ('Leverage', as defined by the authors, is "the reduction in unplanned area burnt resulting from recent previous area burnt"). Within some of these bioregions, there was even an opposite, counter-productive effect (the so-called 'fire-follows-fire' effect). Only four bioregions out of 30 gained leverage (and even then with some qualification). The authors concluded that in all bioregions the stronger predictor of unplanned fire was weather, not the area's recent burn history.
Therefore, there should be a review looking at the efficacy of prescribed burning practices which are currently applied blindly across the entire landscape with no recognition of bioregional differences; and which, is also giving fire managers and the public alike a false sense of security about wildfire mitigation.
So, in closing, what does all of this mean?
I'm calling for a new paradigm for fire management; a zero tolerance approach to fire. The urgency for change is already apparent, judging by the number of long-running and damaging wildfires we've already experienced across southern Australia this fire season. But with climate change still developing and becoming more manifest into the future, the urgency is even more pressing.
These events this summer are too awful to accept passively as the 'new normal'. We must recognise the need for a new paradigm and create a completely new set of tactics and technologies for early fire detection and wildfire prevention.
We are capable of preventing these wildfires in our landscape. We simply need to shift our focus and suppression efforts to where we can have the most influence and actual control – that is, at the very beginning of a new fire.
We must adopt this risk-averse 'zero tolerance' policy for any new fires that start during weather patterns favouring fire. We must rapidly pounce on these potential wildfires with enough force necessary for them to be completely extinguished. We must not squander this narrow window of opportunity whilst the fire is still new and easily overpowered.
This is our only chance to prevent a wildfire with as much certainty as is possible.
So what's stopping us?
References
EMV 2015 EMC Guidance Note. Factors to consider when allocating firefighting aircraft to bushfires. Version 1, January 2015.
Geoscience Australia 2015 Sentinel Hotspots Product Description. Document V1.3, 28 August 2015.
Martell D.L. 2015 A review of recent forest and wildland fire management decision support systems research. Curr Forestry Rep (2015) 1:128–137. DOI 10.1007/s40725-015-0011-y
Price et al. 2015 Biogeographical variation in the potential effectiveness of prescribed fire in south-eastern Australia. Journal of Biogeography V42, 11, 2234-2245. http://onlinelibrary.wiley.com/doi/10.1111/jbi.12579/full
Wikipedia. 2003 Canberra bushfires. https://en.wikipedia.org/wiki/2003_Canberra_bushfires
*Lyndall Rowley has worked in the biodiversity 'industry' since graduating from uni as a mature-aged student in 1993. Disillusioned with lack of enlightened environmental progress (in a local, regional and global sense) – despite everyone's hard work and good intentions – and coupled with the seeming freight-train that is climate change – all being effectively ignored by governments – I decided it was game over and quit. Then the Lancefield-Cobaw Ranges fire started late last year in Victoria. I observed as the calamity (what had begun from a previous prescribed burn) unfolded over many days into weeks. Without me realising, my passion for the environment had returned. My questioning of what I thought were farcical management actions has led me to delve deeper into the mysterious world of fire management in an attempt to find reasons why …
• Professor Jamie Kirkpatrick, Professor of Geography and Environmental Studies in the School of Land and Food at UTAS, Mercury Opinion: Charred heritage the burning issue … It is easy to rapidly rebuild houses and bridges. It is impossible to rebuild the Huon pine and King Billy pine forests that make Tasmania so special and attract people from all over the world to admire their beauty. The East and West of Tasmania are different worlds, but in both areas our floral natural heritage is in danger. In the grasslands, heaths and dry forests of eastern Tasmania, a reduction in fire frequency has resulted in local losses of biodiversity, while protections against clearing and degradation of significant places for threatened vegetation types and plant species have been politically subverted. Forest and woodland dominated by black gum picks out the most fertile and moist ground in eastern and northern Tasmania, so only 4 per cent of its original area was uncleared in 1997, the time of the Regional Forest Agreement, which therefore "protected" it. Yet a casual perusal of the reports from the Forest Practices Board, which monitors forest clearance, reveals a continued substantial attrition of this vegetation type, all politically approved, if not encouraged, as in the case of the Meander Dam. The smoke screen of offsetting has been used with much of this clearance. …
• Isla MacGregor in Comments: I applaud Lyndall and Jamie for speaking out about this devastating problem of fires in our landscape and agree [i]enough is enough[/i] with prescribed burning.
• WATCH Wandering Foxbat's aerial pictures of the fires, captured February 1: HERE
• Download Expert Papers …
AllocatingFirefightingAircraft.pdf
Bioregional_fuel_reduction_efficacy.pdf
Price__Bradstock_2010_The_effect_of_fuel_age_on_the_spread_of_fire_in_sclerophyll_forest_in_the_Sydney_region_of_Australia.pdf
Wye_River_fire_28_Jan_16_IFA_media_release.pdf
SATURDAY UPDATES below …
• Simon Warriner in Comments: … Unfortunately the TFS play a major role in the SFMC and as can be demonstrated comprehensively, that organisation does not understand the mantra "a stitch in time saves nine". A member of the government has sufficient details to institute a judicial inquiry into the conduct of the TFS management going back at least a decade, and while some of those responsible have retired, there are current officers who stood and watched and did nothing while bad things happened, and that calls into question their judgement and thus their suitability to be involved in such a critical role. It is clearly time for the government to differentiate between the TFS management and the firies on the ground, and hold the management to account for their actions. At present they use the rightful public appreciation of the actions of the troops as a shield against proper scrutiny. For our government to fail to properly scrutinize is to fail in a clear duty to the public good, and right now many in the public realm can see the problem very clearly and are getting more than a tad pissed off with the delay in addressing it. Clear enough? (I admit some culpability, in that I could have taken the facts to the media back in 2013 but elected to work through "proper" process because I was concerned that if the public knew what was going on in the TFS at that time the volunteer force would have been negatively impacted. That was a mistake and my family has paid a very high price for it. )
SATURDAY UPDATES …
Aerial_fire_suppression_efficacy__modeling_extracts.docx
Castillo_and_y_Silva_2015_Determining_response_times_for_the_deployment_of_terrestrial_resources_for_fighting_forest_fires.docx
Keating_et_al_2012_Air_attack_against_wildfires.pdf
Stonesifer_et_al_2015_Characterizing_large_airtanker_use_in_United_States_fire_management.pdf
TUESDAY, WEDNESDAY UPDATES …
Australias_NAFC_plans_aerial_firefighting_future_article_2012.docx
Sahin_and_Ince_2009_Early_forest_fire_detection_using_radio_acoustic_sounding_system.pdf
• Jack Jolly in Comments: #62 It seems to me that Lyndall Rowley has stayed on topic in this thread with commendable focus on positive discussion. Despite two unfortunate attacks on her very right to contribute to this topic she continued to engage rather than return fire in same. A rare bird on this site indeed. If one cares to read back the substance of the two most conspicuous attacks there may be a few take home lessons. These jump right out and smack you in the face if you have been sitting on the sidelines reading this thread like I have – and quite a few others by the look of my inbox. A review would be good. Gee, it might even be nice if people like Lyndall were included in the process.
Download (Comment 97, 98) …
Sun_et_al_2006_Spectral_characteristics_of_infrared_radiation_from_forest_fires.pdf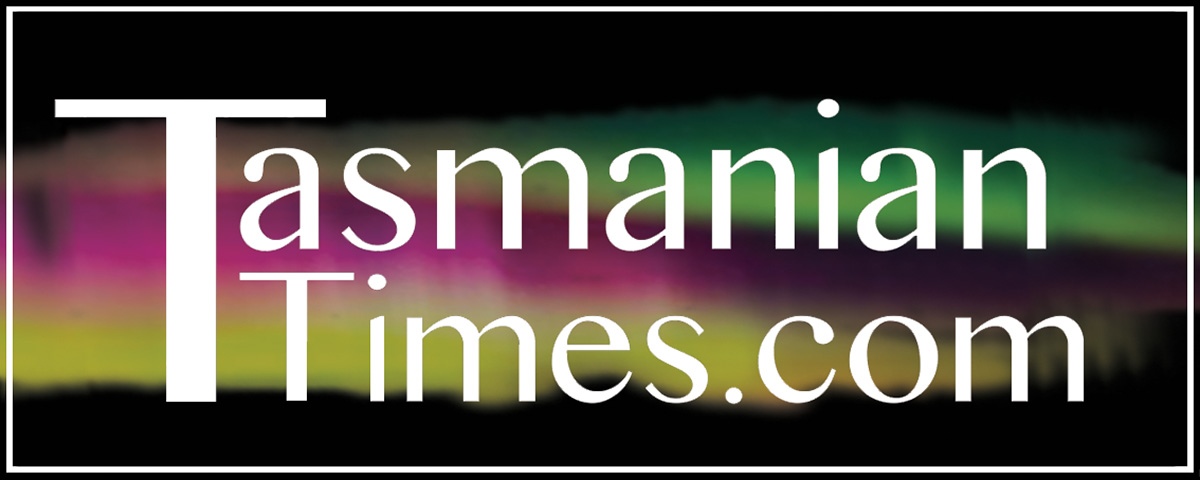 Author Credits: [show_post_categories parent="no" parentcategory="writers" show = "category" hyperlink="yes"]