On the 15th January 2016 a Public Health warning was issued for the town of Smithton to expect harmful levels of bushfire smoke. Dry lightning strikes on the 13th January caused over 30 bushfires in the western part of Tasmania, and the prevailing wind conditions pushed that smoke into the far northwest, towards a scattered population of 8000 people.
Aside from this Public Health warning, no apparent active intervention on the fires responsible occurred at this time. The air quality of Smithton is monitored by the BLANkET program (Environmental Protection Agency Tasmania, 2013), the machinery is located on a hill about 1km southeast of the town centre.
Given that there is no 'safe' level of such pollution, the safe level of small smoke particles is zero. A smoky winter's evening in Launceston or Hobart might measure a PM2.5 of 50. The PM2.5 level in Smithton peaked at 974 over the next few days, and continued to more or less spike every few days over the next month, with concentration elevations around the 25th-27th January.
The data from this program, however, only tells a fraction of the story, as it will not monitor the smoke levels in other parts of the region. The effects of this pollution on the dispersed population in the remoter areas of Circular Head have no such record except photographs and reports of residents struggling more or less every day for a month.
The wilderness area (now known as The Tarkine/takayna and/or the Arthur-Pieman Conservation Area, and the Western Tasmanian Aboriginal Heritage Area) surrounding the Circular Head rural and residential zones is mostly a "fire adapted" set of ecosystems with highly flammable buttongrass heathlands, and the remaining native eucalypt forests interspersed amongst forestry fire-regenerated regrowth and eucalypt plantations.
Most of the original, generally fire-resistant rainforest in this region is long gone, cleared for farmland or as a result of forestry operations. Added to this, the conditions in January were horrifically dry – the worst on record, and it set the stage for a dangerous wildfire situation.
These wilderness fires continued to expand in a predictable fashion (given the forecast wind conditions, vegetation types and fuel dryness), to where in addition to smoke risks, both firefighters and locals were compelled to risk their lives defending property, and "the biggest mobilisation of interstate resources ever seen" occurred to deal with the consequences (Langenberg, 2016). Over 80 thousand hectares had burnt over 4 weeks.
It is well known that there is no safe level of bushfire smoke exposure. The combustion of native fire-adapted vegetation and peat soils "…has a higher load of toxic ingredients – hydrocarbons, volatile organic acids – that in their own right are highly irritating… with peat fires you tend to have a bigger exposure and you tend to have an exposure that goes on for longer" (Mitchell, 2016).
The effects are not only suffered by the frail, or those with pre-existing respiratory ailments or those prone to allergies. The effects are felt by anything with mucosal membranes – healthy people, livestock, wildlife. These are fine particles which remain suspended in the air for prolonged periods, and so small they penetrate deeply into the narrowest air passages in the lungs. These particles irritate on contact – setting of an inflammatory reaction as the body tries to defend itself against the toxic particles – we are all familiar with stinging, watery eyes, running nose, cough, and perhaps a wheezy chest. Also affected are lips, mouth, tongue and throat with burning and stinging sensations.
Anyone not in perfect health will suffer further complications upon exposure – it is documented that more deaths and heart attacks have occurred in Melbourne and Sydney on days where there is bushfire smoke pollution (Johnstone F. , 2013).
The inflammatory effect of these irritant particles may just be the last straw for people with heart disease, emphysema, severe asthma, vascular disease or other inflammatory, allergic and autoimmune diseases. Young babies have increased risk due to the immature and narrow air passages in their lungs which are more easily clogged with the direct inflammatory response.
Therefore it is imperative that the public are warned and given advice on appropriate action to reduce their exposure to this toxic pollution. Currently the Director of Public Health advises (Veitch, 2016):
1. If you are in a smoke affected area, reduce your exposure to smoke by staying inside; closing doors, vents and windows, and switching air conditioners to re-circulate.
2. Avoid physical activity if it is smoky outdoors.
3. People are at greater risk of include those with lung and heart conditions, chronic medical conditions, young children and the elderly. Pregnant women should minimise their exposure to smoke.
4. If you have asthma, you should follow your plan, check you have enough medication, and carry your relieving puffer with you.
5. If you have a medical condition and your symptoms get worse despite your usual medications, seek urgent medical advice.
6. If you must travel in smoke, drive slowly with your headlights on.
Residents of Circular Head needed to heed this more or less every day for at least a month, and counting. This is unworkable. People still have to go to work – and in a rural area, that means many are working outside, facing an environmental and occupational hazard. Students still need to attend school. People still need to go grocery shopping. Even with all windows and doors and vents closed, there were reports of indoor smoke detectors still going off.
People had to choose between closing up their homes during the hottest time of the year or open them up for ventilation and toxic smoke if they did not have air conditioning. In this cool, maritime climate not everyone has the luxury of air conditioning. And much of the population may well not be able to afford it. Prolonged exposure to toxic bushfire and peat smoke is simply not avoidable over such a long period. Perhaps P2 particle filtering masks should have been distributed for this community.
Additionally, the livestock, including those pregnant and their more vulnerable young, are also at exactly the same health impacts. Reports of dairy cattle coughing up carbonaceous phlegm, milk production dropping off, herds disinclined to eat the ash coated grass. One can only imagine what the terrestrial and arboreal wildlife, and their young, in the fire zones endured.
Many were likely overcome with respiratory distress, exhaustion, suffocation and died in the flames. No doubt survivors of the initial ordeal will go on to suffer illness, infection, burns, and difficulty finding food, or indeed drinkable water. Tragically many more will die a lingering death. Amongst those lost will be valuable individuals of the endangered Tasmanian Devil and the other rare or threatened mammals – the Eastern Quoll, Spotted tail quoll, Southern Barred Bandicoot and Broad toothed rat.
In addition to the acute physical effects of peat and bushfire smoke pollution, chronic effects in humans, are also well documented. Johnstone has identified that such events cause, and exacerbate chronic lung conditions, heart disease and cancers which lead to early deaths (Johnstone & Henderson et al, 2012). Such diseases can be regarded as preventable conditions if exposures are limited or avoided. Circular Head is on the record for having the highest levels of preventable cardiovascular disease and lung cancers (Tasmania Medicare Local, 2012). Hence the strong Public Health warning to the residents of this already burdened area.
Health is not limited to physical health. One must consider and recognize the other risks inherent in a bushfire crisis which adversely impact health, wellbeing and lifespan from a holistic perspective. Debilitating consequences include PTSD, anxiety, depression (which may well be already well established in rural areas experiencing drought like conditions) (Ghallagher, 2016). The acute fire-fighting episode is particularly stressful for relatives of those on the frontline and for community members in at risk locations. This is one of the reasons why timely, reliable and regular local communications are essential not just for operational efficacy and safety, but for the entire community to be in the loop regarding events as they unfold.
Financial stressors of such a crisis weigh in heavily on people as well (Turner, 2016). Economic stress is suffered through property and asset losses, damage caused by the fire fighting efforts, or smoke pollution. Circular Head's forestry, dairy, apiary and tourism industries were all heavily affected by the month long ordeal. The fortunes of this district clearly rely on the wilderness ecosystem services which provide the region with its unparalleled brand of premium dairy, beef, crops and honey.
The fires consumed an incredible amount of forestry resource – adding stress to those in the industry already under pressure from pre-existing economic issues. Honey producers similarly lost production units and access to natural resource. Tourism operators and associated industry saw tourists clear out overnight and stay away for weeks, at the height of the season. The entire Tarkine Drive has been closed for much of that time after a very promising start to its role in promoting the region's natural appeal.
With these well-known health and welfare impacts, as well as those all of Australia is rapidly having to learn in this climate of increased, extreme bushfires, some pressing questions must be addressed urgently:
Are the usual approaches and procedures regarding the identification, risk analysis and mitigating wildfires still relevant and consistent with the available evidence?
An independent inquiry into the current situation (from fire season preparations through to the response timeframe from emergency services, and those of communications both centralized and decentralized, interagency and community through to debriefing and recovery) would be a sound way to determine whether there are better approaches.
Echoing many of the diverse stakeholder voices now raising concern over the management of this statewide bushfire crisis, blame is not the outcome sought. Critical determination is required of current flaws and outdated protocols, in order to limit and prevent the magnitude of health, wellbeing and safety risk which the case of Circular Head demonstrates. Prevention is better than cure. The health, wellbeing and fortunes of rural regions is intertwined and reliant upon the health and fortunes of its surrounding wilderness.
Bibliography
Environmental Protection Agency Tasmania. (2013). Base Line Air Network of EPA Tasmania . Retrieved February 17, 2016, from EPA Tasmania: http://epa.tas.gov.au/epa/base-line-air-network-of-epa-tasmania-blanket
Ghallagher, H. C. (2016). Mental Health Following Seperation in a Disaster: the Role of Attatchment. Journal of Traumatic Stress.
Johnstone, F. (2013, October 19). What you can do about the impact of bushfire smoke. Retrieved February 6, 2016, from The Conversation: https://theconversation.com/what-you-can-do-about-the-health-impact-of-bushfire-smoke-19333
Johnstone, F., Henderson, S. B., & et al. (2012). Estimated global mortality attributable to smoke from landscape fires. Environmental Health Perspectives, 120(5), 695-701.
Langenberg, A. (2016, February 14). Help arrives on fires. Retrieved February 14, 2016, from The Advocate: http://www.theadvocate.com.au/story/3727131/help-arrives-on-fires/
Mitchell, T. (2016, February 10). Tasmania's Burning Peatlands Could Take Some Of Us With Them. Retrieved February 17, 2016, from New Matilda: https://newmatilda.com/2016/02/10/tasmanias-burning-peatlands-take-us/
Tasmania Medicare Local. (2012, April). Primary Health Indicators Tasmania Report. Retrieved February 17, 2016, from Primary Health Tasmania:
http://www.primaryhealthtas.com.au/sites/default/files/PHIT-Vol-5-Issue-1-Apr-2012.pdf
Turner, R. (2016, February 14). What we lose to the flames. Retrieved February 14, 2016, from ABC: http://mobile.abc.net.au/news/2016-02-14/the-cost-of-bushfires-to-communities/7156782
Veitch, M. (2016, January 28). Bushfire Smoke: Key messages and information sources. Retrieved January 28, 2016
*Dr Nicole Anderson is a Rural Medical Practitioner in Smithton, having lived and worked there for 10+ years. She volunteers when able with the SES Remote Area Search and Rescue Team and is also a Fellow of the Academy of Wilderness Medicine. Nicole currently assists and consults for groups, expeditions and individuals wishing to explore the Tarkine and surrounding regions, having herself extensive experience in running, cycling, hiking, exploring and photographing this region. She has also recently completed a vegetation survey in the Norfolk Range, adding to the Natural Values knowledge base for this area. She wishes to express heartfelt gratitude to Dr Helen Robertson and Dr Anna Spinaze for their thoughts and constructive criticism in preparing opinions for public viewing. Academic Qualifications: BNurs;MBBS(Qld);FRACGP;GradDipDiv;FAWM
• Clive Stott in Comments thanks Dr Nic … and provides a guide to surviving the smoke …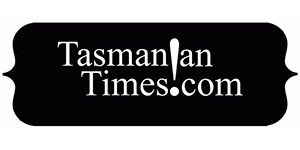 Author Credits: [show_post_categories parent="no" parentcategory="writers" show = "category" hyperlink="yes"]