Bushwalkers wading through swampy ground on Lake Judd track, Southwest National Park, with foundation stumps of old duck-board walkway in foreground.

Lake Judd track, Southwest National Park, with foundation stumps of old duck-board walkway in foreground.

Neglected and overgrown walking track, SWNP.

Remnant duck-boarding swamped by scrubby undergrowth on Lake Judd track, SWNP

EXPENSIVE NEW TRACKS TO FACILITATE "SCENERY MINING": Over-engineered and very expensive Three Capes Track, en route to Cape Huay
Premier Will Hodgman and tourism advocate Luke Martin seem to think the damage caused by the current fires to the Tasmanian Wilderness World Heritage Area (TWWHA) is not that bad because the money-making bits like the Overland Track haven't been burnt.
That pretty much sums up their attitude to our protected areas. Other symptoms of that attitude include the priorities adopted by the state government when it comes to managing our parks, one example of this being track maintenance.
Over the years a very substantial amount of Australian taxpayers' money has been invested in management of the TWWHA, including establishment of walking tracks that both facilitate tourist access and protect the environment. Such infrastructure has helped generate millions of dollars to the Australian tourist industry through the many companies that already operate around or within Tasmania's parks.
But frustrated in its attempts to continue clear-felling of forests and mining of wilderness areas, the greenie-hating Tasmanian state government is now promoting commercial tourism developments that are inappropriate in scale, type and location within areas set aside for the primary purpose of nature conservation.
And the huge sums being spent on these "scenery mining" developments are apparently leaving insufficient funds available to properly manage and maintain other existing parks including the TWWHA., thereby wasting the money we taxpayers have already spent on them.
For example, many millions of dollars of federal and state funds have recently been poured into the new Three Capes development, involving luxury huts linked by an outrageously over-engineered multi-day track system designed to ultimately lock users into the arms of a single track concessionaire rather than to spread the money by facilitating day walks from various existing accommodation providers elsewhere on Tasman Peninsula.
One further cost of this folly is that there now appears to be insufficient funds to properly maintain infrastructure in the TWWHA and elsewhere, for which we meaningless taxpayers have already paid.
For example, duck-board walkways previously constructed in the TWWHA to prevent erosion and churning of soft soils under walkers' feet, and to provide easier walking, are being allowed to fall into disrepair.
All the good that was originally achieved is now being wasted.
Only the footings of some of these structures now remain at some sites in the Southwest National Park, where the ground is being churned anew. Some sections of track are becoming overgrown to the extent that even remnant sections of duck-boarding are now sometimes barely discernible beneath the scrub, in stark contrast to the over-engineered rock steps and pathways at Three Capes, where it appears money is no object.
While real bushwalkers take such inconveniences as mud and scrub in their stride, and do not require the sort of fussy over-priced garden paths on which so much money is being wasted at Three Capes, this failure to properly manage key park assets already existing elsewhere in our parks system is a grossly irresponsible waste of the taxpayers' funds previously invested.
The Tasmanian government is now expecting Australian taxpayers to fund an expansion of its Three Capes development to include additional up-market development at presently intact Cape Raoul.
But rather than compounding the damage being done to our other parks as a result of its obsession with its Three Capes fad, any funds the Tasmanian government has available or may seek to obtain from we hapless Australian taxpayers to pursue its ambition to extend the Three Capes fiasco, or for its other inane cargo-cult schemes for inappropriate developments at the expense of our nation's heritage, should instead be re-directed into making good the damage already caused by its neglect of everywhere else.
*Kevin Kiernan is a sixth generation Tasmanian who has spent most of his life poking around in wilderness areas, mountains and caves on seven continents, in both personal and professional capacities. A geomorphologist by training, he recently retired from the University of Tasmania, where he had researched and taught Conservation Geomorphology and also a unit on the Geography and Environment of Asia. In his earlier life he worked as an environmental campaigner and then as a national park planner, before spending 14 years in the Tasmanian forest practices system. He is currently doing a fairly poor job of attempting to learn to be a retired gentleman.
EARLIER on Tasmanian Times by Kevin Kiernan …
• Palm oil pollution and pyro politics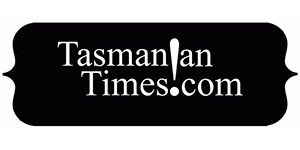 Author Credits: [show_post_categories parent="no" parentcategory="writers" show = "category" hyperlink="yes"]