The Forgotten Roads, Link Roads and Back Roads
Not all is lost! We did have a win in late 2015. It is a short story of bureaucratic incompetence, inertia and a dearth of leadership. The Ranelagh-Judbury Road turns away from the Huon Highway near Huonville in an 80kph zone.
It descended without any speed advisory signs (defaults to 90kph) towards Oates Bridge, being a single lane timber bridge, and continued over a few lazy kilometres before reaching the 60kph zone at Ranelagh. In reverse, it was speed limited to 80kph from Ranelagh until, at four hundred metres shy of the Oates Bridge "Give Way" sign, drivers were advised to increase their speed to 100kph. We know how to see the whites of a tourist's eyes down our neck of the woods!
When we first met with the Huon Valley Council over 12 months ago, we were told about a previous meeting they had had on site with DSG officers to discuss the 100kph sign. Both parties had agreed the speed was excessive. Then, some months later, we had a meeting with DSG where officers agreed the meeting had taken place.
At our meeting with DSG it was agreed the 100kph sign would be removed. The next day we received an email from DSG stating no change would occur until a formal request was made by Council. We dutifully advised Council's General Manager but received no response. At this same time we corresponded with Mr Rene Hidding and Premier Hodgman using Lollara Road as one of our several examples where speed limits were considered excessive. Someone must have recognised this as a most embarrassing moment of incompetence unsuitable for public consumption because the road now has two brand new speed zones set at 80 kph in each direction.

The old 100kph sign 400m before Oates Bridge
The moral of this short story is that the road safety perspectives of DSG officers, Huon Valley Council officers and I are not dissimilar. If our views are as one on Lollara Road then is it not political interference stopping sensible application of speed limits on other roads? My road safety views on Huon Road, for example, remain and I'm sure are privately shared by other officials.
Why does a signed cycling route advise faster speeds than the highway?
The Cygnet Coast Road is a scenic coastal route from Cradoc through Lymington to Cygnet. It is a signed cycling route passing small residential acreages and small businesses like Panorama Vineyard and Tassie Blue Organic Blueberry farm. From the Cradoc end there are no signed speed limits so the default speed is 90kph. Once on the unsealed road the default limit is 80kph. From the Lymington Road end the sealed road is signed at 100kph as it twists around the foreshore. The parallel Channel Highway is a consistent 80kph, a lower speed than most of the lesser quality coastal route. Huon Valley Council has responsibility for the Cradoc end while Lymington Road (sealed) is a state road.
The confusion of road ownership between state and local authorities leads to inaction. No responsibility is taken for a consistent application of road safety factors and no responsibility is taken for awareness of potential accident zones. This attitude was exemplified at the Estimates Committee 11 September 2014 meeting where the Chair asked,
"Going back to local government, has the department had much interaction with them identifying or requiring reduced speed limits on particular segments of their road networks?"

Mr Hidding responded, "I will defer to advice, but generally local government at the time was asked to do an audit of their own roads to decide what to do, and my guess is much of that work is available to us."
It is not. The excuse of ignorance is no longer an excuse. A proper audit of Tasmanian roads is urgently needed. The state government through its departments could undertake geo-mapping of the state's roads and speed limits for future reference and strategic planning. The state government should issue guidelines for local councils to submit uniform audits.
On the weekend of 13-14 February 2016 the "Le Weekend" festival is being held in Cygnet where many families on bicycles will cycle either some, or all, of this route. A temporary speed reduction is being sought from council, police and DSG along with other safety measures but one wonders why it is not a permanent reduction as cyclists, tourists, walkers and joggers are present every day of each week.

The Cygnet Coast Road Ride has been published in "Where to Ride Tasmania" and is a mish-mash of speed zones mostly higher than the Channel Highway itself. Other published rides in the Huon-D'Entrecasteaux region are North Bruny Island and Adventure Bay-Bruny Neck.

From Cradoc there is no speed limit posted so the default speed is 90kph. Note the absence of any centre line marking.

From the Cygnet end Lymington Road is 100kph while the Channel Highway remains 80kph
The Huon Highway would not be continuously zoned at 100kph in any other state
Under the category of our forgotten roads the Huon Highway gains a mention. The quaintly and locally named "Spare Parts Corner" at Vince's Saddle is a 100kph zone. It has a series of bends with an accident history so long the government has erected concrete barriers as a road divider and is now trialling blue lane markers that indicate ice on the road. During winter the highway is often closed at this point when snow descends below 500 metres. More recently this summer the road melted with the heat and since Christmas 2015 speed limits have been reduced to 40kph, 50 kph and 60kph on different days. Police have also monitored these speeds with a number of traffic infringements issued. I suspect there have been fewer accidents during this period and a permanent speed reduction should be an obvious outcome.
Towards Hobart the Huon Highway continues at 100kph through two more high accident zones being the Sandfly intersection with its large sign warning "High Accident intersection – Approach with care" and the Summerleas Road intersection with its marginally reduced 80kph zone where accidents still often occur. "High Accident Zones" are not usually designated in 100kph zones.
These sections of the Huon Highway are all in the Kingborough municipality where all other roads within the municipality have a maximum speed of 90kph. I guess Kingborough Council and the state government forgot this forgotten road.

"Spare Parts Corner": A series of 55 kph corners with concrete barriers dividing the road. It is the Huon's very own Symmons Plains or Baskerville raceway except some cars are not roadworthy with worn tyres and some drivers speeding beyond their ability. Note the scrapes and dents in the barriers.
The following headline caused me to wonder whether or not tourists are as wise to the local danger zones as Hobart's drivers while DSG keeps busy "regularly monitoring crash data." Both the Sandfly and Summerleas Road intersections gained a mention.
Hobart's drivers wise to danger zones

Mercury March 18, 2015

"…The vicinity of the Sandfly Rd and Huon Highway intersections recorded 102 (crashes). The intersection is now the site of a major upgrade. Closer to town, the intersection of Summerleas Rd and the Huon Highway recorded 101 (crashes).

But the news was not all bad: some streets close to the city had no crashes at all.

A Department of State Growth spokeswoman said the figures looked worse than they were. Each data point represented one crash participant, so while raw data showed 139,000 vehicles involved, the number of crashes was 73,704. 'The department regularly monitors crash data and we will continue to use this data to inform decisions on where we spend money to improve safety on our roads,' she said."
Link Roads across the Peninsula
A small number of link roads join the Huon side with the D'Entrecasteaux side. The main roads are Sandfly Road, Nichol's Rivulet Road and Woodbridge Hill. Sandfly Road is predominately a 90kph zone without shoulders through rural residential subdivisions and is a signed cycling route. Kingborough Council has informed us they will not consider a further review of its speed zones. Woodbridge Hill has a number of single lane bridges and no centre line marking as it climbs over the steepest road in the region. There are no speed signs and the default speed is 90kph.
As per the previous article, Nichol's Rivulet Road is the best example of mismanagement. From the Huon end it is a 100kph zone and faster than the Channel Highway (80kph) at their intersection. At the Kingborough end it is a 90kph zone and so has different speed limits depending on your direction.
We mapped the advisory signs from Oyster Cove towards Cygnet as part of our regional audit:

Oyster Cove advisory signs indicating the "Changing Road Conditions" as per the above audit table. Where is it reasonable to safely and defensively drive at 90kph between the readings 0.0 and 6.5 klms? Like Huon Road, would a 60kph or 70kph speed limit be "artificially low?"
"Artificially low speed limits undermine the credibility of our speed zoning system."
Yes, Minister!
In response to our correspondence raising these and other concerns, the Minister for Infrastructure, Minister for Police and Emergency Management, Rene Hidding, wrote on 16 November 2015 "Speed limits that are artificially low attract poor levels of compliance and tend to undermine the credibility of our speed zoning system." Our response was "Our small survey of local residents and businesses indicate a high level of community disquiet that speed limits are artificially high due to road conditions along the Huon Trail Tourist Route: often in poor and deteriorating condition; undivided; narrow; winding; without shoulders and defined by State Growth as Priority/High Use Cycling Routes. This is not a major arterial route for commuters or businesses. In fact two thirds of local businesses surveyed agreed there needed to be a review of speed limits in accordance with our report."
But more of community consultation, accident hotspots and "artificially low" speed limits along with a few solutions to improve the "credibility of our speed zoning system" next week!
• Mark Temby in Comments: I should add some of my perspective and motivation at this moment. At first I was quite surprised at the varying speed zones across the region as my wife and I mapped the route. Having lived in the area for over 25 years we were also aware of many local fatalities. Our research led to a concept proposal and we met with several stakeholders including DSG. We experienced push back and were referred to local councils. There were no rational reasons given at any time for refusing consideration. Some reasons offered included the lack of public support. This led to surveys. We did not know what the results would be and were stunned with 88% support along Huon Road. Each rejection led to more research and the rejections were shown to be without foundation. Our politicians have listened to the noisy motorists for too long. I see motoring enthusiasts, motor cyclists, families and business drivers acting responsibly. I see about 1% of drivers acting irresponsibly. I intend to do my bit to change the aggressive culture on our roads. We need increased penalties and better assessments of speed limits aligned to the functions and conditions of our roads. No more should the average Tasmanian family have to endure a tragic fatality caused by an idiot on our roads (who escapes relatively free) or a visiting tourist unaware of local road conditions.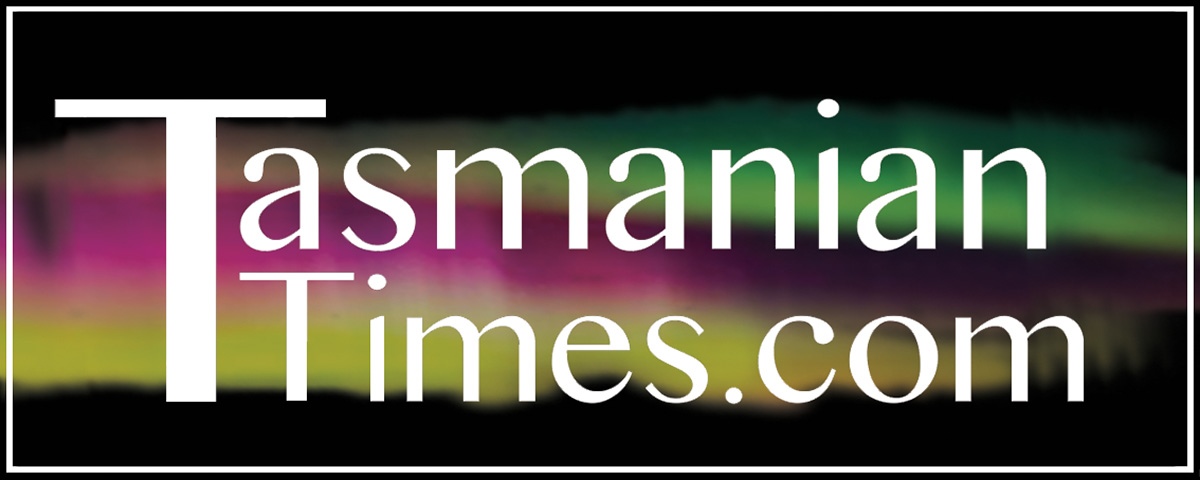 Author Credits: [show_post_categories parent="no" parentcategory="writers" show = "category" hyperlink="yes"]