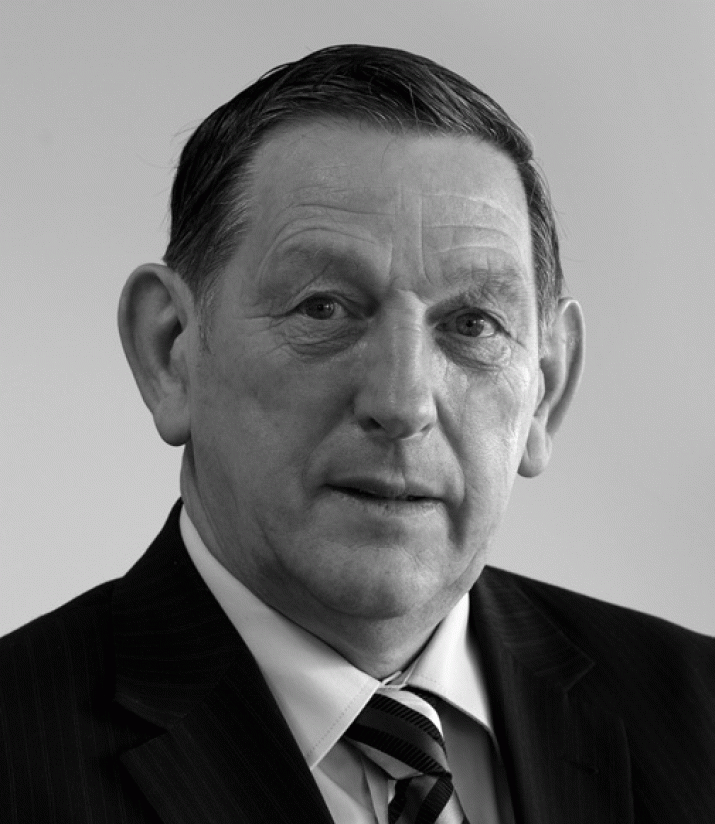 Huon Valley Guessing Games
Huon Valley Council management is waging a delaying action against the revelation of information that The Mercury's Jessica Howard has been seeking for months.
A big test awaits Crs Lydia Eastley and Bruce Heron at Wednesday's meeting of Huon Valley Council (February 24). Last month, both broke ranks from the usually dominant Heart of the Huon team to support a motion by the Greens' Cr Ian Mackintosh to examine council's credit-card activities over the past four years.
Each, it seems, decided that, to clear the air over council's reluctance to reveal its credit card details, they would vote with Mackintosh, Mayor Peter Coad and Cr Liz Smith to pass, 5-4, the following motion (January agenda item 13.002/16):
In order to determine and review the Huon Valley Council's resource allocation and expenditure activities, in accordance with section 28 (2) (e) of the Local Government Act 1993, a report be prepared by the General Manager for the April council meeting on all credit card payments made by the General Managers, Acting General Manager, Mayor and Acting Mayor for the past four financial years (2012/13, 2013/14, 2014/15, 2015/16) and include all bank statements, details of each transaction and the purpose of the acquisitions made by credit card payments, and that the Governance Committee be authorised by council to oversee the production of this report for presentation to council.
Crs Ian Paul, Pav Ruzicka, Ken Studley and Mike Wilson didn't want the credit-card details investigated.
In the interests of open local government, Mackintosh's motion seemed pretty sensible and reasonable, and Eastley and Heron are to be congratulated for supporting this surprise move by council's newest member to achieve transparency in at least one area of council business. (There's little sign of a dawning of enlightenment in other nooks and crannies of council's activities.)
Particularly significant is that it was last Friday (February 19) that Michael Stevens and Jill Taylor, appointed last September by Local Government Minister Peter Gutwein to inquire into HVC's affairs, submitted their report.
In a media release the same day, Gutwein said he would review their report, "forward it in confidence" to HVC and, after "considering the feedback from the council and the general manager . . . I will make publicly available as much of the report as possible".
If councillors set eyes on the report before Wednesday's meeting, body language around the council table should be an entertainment in itself for the public gallery.
But back to the Mackintosh motion that council management is so clearly keen to stall, if not avoid completely. At the January meeting, GM Simone Watson said that it would take one staffer four weeks to meet the requirements of Mackintosh's motion. Now, in management's report to this Wednesday's meeting, it asserts it could take up to $15,000-plus to produce the credit-card report — and, it claims, there's not enough spare cash in the 2015-16 kitty to pay for it.
The management report to councillors says: "The project as detailed will take considerable resources that are not currently available within the council's existing staffing complement. The Financial Accountant position is currently vacant. When this position is filled there will be a heavy workload on the new Financial Accountant who will require training and a settling in period, which coincides with development of the council's 2016/2017 budget, and tender process for the new financial management system. Therefore, additional resources would be required to undertake this project which would result in a temporary additional officer. All council staff's workload is determined each year in the Annual Plan and through individual work plans. These are not able to accommodate major projects that are not identified in the Annual Plan, such as this project."
It then goes on to list all the anticipated costs involved in meeting what appears to be seen as a terrible impost on management by the Mackintosh motion: "recruitment and training of project officer"; "establish relevant dates for each officer and list all credit card payments as established from the Financial Management Information System"; "obtain all bank statements from archives and additional storage at the depot and copy all bank statements"; obtain all invoices and associated documents from archives and additional storage at the depot"; "record each transaction and all details on bank statements for each officer from the bank statements onto a spreadsheet in a systematic manner"; "record all transactions and all details on invoices for each officer into the spreadsheet"; "photocopy all invoices and associated documents for each transaction"; "photocopier costs (estimated)"; "from the invoices and associated documents, in conjunction with the details in the Financial Management Information System determine the purpose of the transaction and include in the spreadsheet"; "return all bank statements, invoices and associated documents to archives and the additional storage facility at the depot"; "supervision and report generation of the project".
Council's estimates for this lot is that it could cost from as little as $11,100 or as much as $15,075. Very precise!
Then comes a bit of pure gobbledegook: "In line with council's Financial Management Strategy and Long Term Financial Plan and council's commitment to always have a balanced budget, a budget line item needs to be identified to accommodate the budget transfer."
For a council that gambled away $4 million on collateral debt obligations investments only a few years back (and never apologised or resigned en masse), surely $15,000 has to be chicken feed. HVC probably spent that much on legal fees when it failed to convince the Tasmanian Planning Commission last year that an application for a loony barge proposal, including double-handling of non-existent cargoes, at Surges Point, was something council had the authority to rule on. I've never yet seen how much that long-drawn-out shemozzle cost council. Or what council spent on legal fees fighting a reasonable claim for about $700 from a valley trader.
Under 'Options', the report says:
1. Adoption of this report and re-allocate the additional funds required.
2. Not fund the project and rescind the previous motion13.002/16 [the Mackintosh motion].
3. Consider the request as detailed in council resolution 13.002/16 as part of the 2016/2017 budget process. This option would ensure that due process is followed, that no constraints are placed on current year projects, maintains the full amount in the grant co-contribution account to enable council to apply for grant funding and does not involve the re-allocation of funding from the community assets funding budget into a project that is a recurrent programme project.
Whatever else one thinks, it appears that council has little idea about quickly getting data out of its "Financial Management Information System".
After all its convoluted argument about being unable to do the bidding of the Mackintosh motion in financial year 2015-16, management is recommending to Wednesday night's meeting that:
a) The report on the review of budget for the 2015/2016 financial year to fund a credit card review project be received and noted.
b) The implementation of council resolution 13.002/16 be delayed and considered by council as part of the 2016/2017 budget development process.
And this will be when the mettle of Eastley and Heron will be tested. Will they be swayed by the possible myth of the huge cost that management tells them that council will have to go to in order to demonstrate to ratepayers and residents of the Huon Valley that their council has nothing to hide (well, not on credit-card use, anyway) and return to the Heart of the Huon fold? Or will they stick to their guns and help Coad, Mackintosh and Smith to vote the motion down, which would mean management would have to get on with the job of producing credit-card details by April?
Mind you, Wednesday evening's deliberations might end up a total charade, whichever way council votes. Who knows, maybe Stevens and Taylor have recommended to Gutwein that the whole council (management and councillors) should be sacked and an administrator appointed to do a full forensic on every aspect of the organisation. And, who knows, if such a recommendation is in the report, the minister might even have the temerity to do its bidding.
Mayor Coad suggested in last Saturday's Mercury (February 20) that too much authority rests in the hands of council CEOs. In this case, it looks as if management believes the credit-card job is way beyond the resources of council. It might just be time for councillors to claw back some of the serpentine list of "delegated authorities" they have handed to management and start taking a bit more responsibility themselves.
Or, perhaps, council could simply put a good bookkeeper on the job. With the bank's help, it shouldn't take much more than a week. — Bob Hawkins
• Martin Riddle in Comments: The vote on a review of credit card payments at Huon Valley Council's meeting tonight will be a very public test for councillors. A test that rate-payers will not forget. The outcome of the vote really doesn't matter to rate-payers – if the review goes ahead, we will know who had something to hide; if the review is voted down or delayed, we will know who has something to hide. In the words of Yes Minister's Sir Humphrey Appleby, it would be "a very courageous decision" for a Councillor to vote against the review if they have nothing to hide. …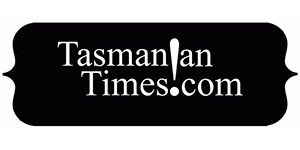 Author Credits: [show_post_categories parent="no" parentcategory="writers" show = "category" hyperlink="yes"]