Indigenous journalist Stan Grant has been praised for a 'Martin Luther King moment'.
A powerful speech by Indigenous journalist Stan Grant in which he says the "Australian dream is rooted in racism" has gone viral.
Grant addressed an audience in Sydney on the impact of colonisation and discrimination as part of the IQ2 debate series held by The Ethics Centre.
The speech was made last year but was published online just a week before Australia Day. It has resonated with Australians, having been viewed more than 736,000 times on Facebook and 15,000 times on YouTube.
In his address Grant was asked to argue for or against the topic "Racism is destroying the Australian Dream", and said racism was at its heart.
Grant opened his speech acknowledging when AFL player Adam Goodes was "hounded" and booed, and told "he was not Australian".
"When we heard those boos, we heard a sound that was very familiar to us … we heard a howl of humiliation that echoes across two centuries of disposition, injustice, suffering and survival," Grant said.
"We heard the howl of the Australian dream, and it said to us again, you're not welcome."
He said we sung of the Australian dream, "Australians all let us rejoice for we are young and free".
"My people die young in this country," Grant said.
"We die 10 years younger than the average Australian, and we are far from free. We are fewer than 3 per cent of the Australian population and yet we are 25 per cent – a quarter of those Australians locked up in our prisons.
"And if you're a juvenile it is worse, it is 50 per cent. An Indigenous child is more likely to be locked up in prison than they are to finish high school."
Read the rest and WATCH THE VIDEO HERE
• Mercury: Walshy and Bruce French get an Aussie Day gong
• ABC: Australian of the Year: David Morrison, former Army chief, given top honour for gender equality work … and WATCH the viral video …
• Sign the Petition: Change the date of 'stralia day …
• Bob Hawkins in Comments: Thank goodness we have the likes of Stan Grant to remind us of our failure as a nation to deal with the biggest challenge it has ever had to face — treating the continent's original owners as we would want to be treated ourselves, and as equals. It's time the January 26 Australia Day was consigned to the shit-can of history; and time that we demonstrated our democracy by drawing, willy-nilly, from a hat, a date for an inclusive Australia Day. At least that way, as long as the drawing was properly supervised, if anyone's political interests were served it would be purely by chance, and, therefore, offensive to no one.
• Cassy O'Connor Media Release in Comments: Each year, on the 26th of January, Australia is a nation divided by its history. While many Tasmanians celebrate with pride, our First People feel only the pain of a country taken at the point of a gun. My Green colleagues, Andrea Dawkins, Nick McKim and I are joining Aboriginal Tasmanians at their Invasion Day march in Hobart today because we believe it's time to change the date on which Australians celebrate who they are as a nation.
• Christopher Nagle in Comments: With respect, the whole racist narrative that is supposed to define our history is just that; a narrative; a story we tell ourselves to confirm our current beliefs and myths. The modern industrial world smashed into the settled beliefs and ways of life of everyone it touched. starting with the removal of millions of European peasants from their land and into places populated by dark satanic mills. And as this world globalized, it dealt with everyone according to where they stood on the timeline from when people moved into villages in the neolithic period to those who were on the cusp of industrializing anyway …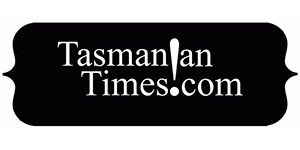 Author Credits: [show_post_categories parent="no" parentcategory="writers" show = "category" hyperlink="yes"]