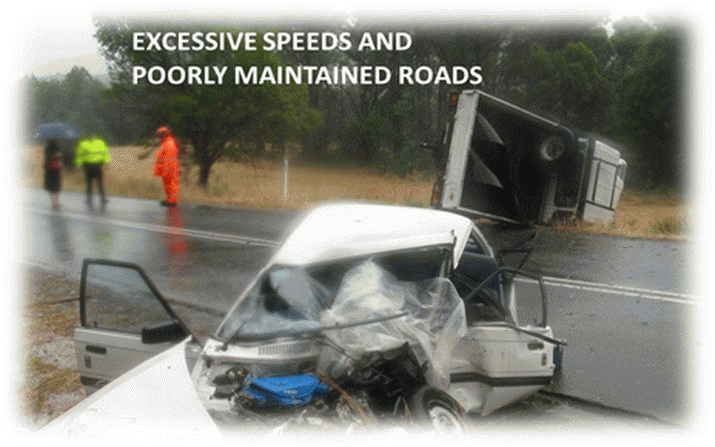 The role of a government in our society is not an easy task. Ministers have challenges where each must balance the business of today against the potential needs of the future. Some portfolios are much harder than others where challenges of community health or education are constrained by the realities of Treasury and a relatively small pool fed by a limited number of tax streams. In contrast, other portfolios like road maintenance and safety appear to suit a Minister with a glazed expression and an empty desk.
Deadly lack of action on narrow bridge on Channel Highway

Mercury October 29, 2015

LOCALS have been calling for changes to a stretch of road – the scene of a fatal accident on Tuesday – for the past 15 years, says Huon MLC Robert Armstrong.

A Wattle Grove woman, 71, died in hospital on Tuesday night after being flown from a head-on crash just north of the Esplanade on the Channel Highway at Huonville.

Mr Armstrong, a former Huon Valley mayor, said "a real fear" went through him when he heard there had been an accident on the Esplanade. "I thought there might have been a fatal, which is dreadful, and it turned out to be true," Mr Armstrong said. He said council had lobbied Liberal and Labor governments for 15 years to do something about the road. The former federal Labor government put aside cash for preliminary design plans to move and widen the road. "It's tragic that it's taken a fatal to bring it on to the radar because we have been lobbying for so long but it has fallen on deaf ears," he said.

Huon Valley councillor Mike Wilson said Tuesday's crash was the first fatal on a narrow stretch of road that had seen many near misses. "The road hasn't been touched in 70 years, other than a tidy up,'' he said. The road passes across two bridges over two narrow culverts. "The white line in the middle of the road doesn't line up with the bridge – it surprises me that something hasn't happened in the past," he said. The road is a major school bus route for Cygnet children travelling to Huonville and for Huonville children travelling to St James College at Cygnet. Large trucks use the route to carry supermarket goods and quarry material and it is a popular tourist route.

Infrastructure Minister Rene Hidding said his department had been briefed by Mr Armstrong about the history of the road. He would meet Mr Armstrong and the Huon Valley Council next week to discuss the road.

ABC pic
The Channel Highway increases to 100kph around the corner ahead. If two registered vehicles cannot safely pass on a bridge, why is it not signed as a single lane as per Ausroad guidelines "the road as it is, not as the road ought to be"?
http://www.abc.net.au/news/2015-10-28/fatal-huonville-crash-sparks-calls-for-urgent-road-upgrade/6890980
Sadly, we have stories on "repeat" as the Minister deflects action with glib phrases like, "It is before the Coroner," "We intend to act on this stretch of road" or "It is the responsibility of Council." The stories quickly become yesterday's news, action never eventuates, the public's attention span lapses and the cycle repeats further on up the road. It is intended to highlight within these articles the reality of past promises. Readers are encouraged to add their own examples.
We provided Mr Hidding, Mr Armstrong and the Huon Valley Council with our recommendations for the Channel Highway prior to their meeting following the fatality. It eventuated Mr Armstrong met with Mr Hidding in a private meeting without the Huon Valley Council. We sought details on the outcomes of the meeting on 14 January 2016
Mr Armstrong advised on the same date that the long-term solution from his perspective is a diversionary road around Huonville. This does not address the immediate danger of the Esplanade bridges:
"I can confirm that I met with Minister Hidding, however as stated in the Mercury we did not meet until the Minister was available which was the 25th November 2015 and this was a private meeting which did not include the Huon Valley Council. I had several topics of discussion with Minister Hidding which you may have read about in the Huon News on the 9th December.
The response from Minister Hidding in regards to the Channel Highway is (and) I quote "The Channel Highway Diversion project is not a priority from a State Roads perspective. The Government's priorities are for improvements to our higher speed sections of the State road network, such as the Huon Highway at Glendevie". Given this is not a favourable response I endeavour to continue to pursue a better outcome for this long standing issue.
Minister Hidding also stated in his response that he was of the understanding that the Channel Highway diversion is included in the Huon Valley Council's Huonville-Ranelagh Structure Plan and that he would be discussing if further with the Huon Valley Council in coming months."
Mr Hidding's Chief of Staff also responded on 14 January 2016:
"With respect to your question in your email below, the Mercury made a reporting error in the story you have quoted.
The Minister did meet with Huon MLC Hon Robert Armstrong (which was a previously arranged meeting regarding a number of local issues, including Channel Highway, but not "prompted by the fatality" as you state).
He did not, however, meet with the Huon Valley Council; nor did he say at the time that he would meet the Council "next week".
He will be meeting with the Huon Valley Council in a few weeks' time as part of a scheduled series of visits to local councils, and local roads and road safety will form part of that discussion no doubt.
Regarding the specific Channel Highway crash to which you refer, the circumstances surrounding it will be investigated by the Coroner who will make recommendations; it's the Coroner who appropriately makes the determinations about the circumstances.
In his letter dated 2 December 2015, in response to yours of 24 November 2015, I note that the Minister mentioned the next Ten Year Road Safety Strategy process and invited you to participate and I expect that you have made (or will make) a submission to the Strategy process. The Government is looking forward to a discussion paper that will be released as the next stage of consultation in the Strategy process.
You can also be assured that the Minister has read your (Mark's) recent article dated 11 January 2016 on Tasmanian Times, and has noted the specific comments in it."
The best time to act is before the tragedy occurs particularly when the dangers are known.
Highway fix stuck in the slow lane

Mercury 24 October 2015

A PREGNANT woman and a toddler were among five people hurt in a two-vehicle crash at Kingston today.

Police, fire and ambulance crews rushed to the accident scene on the corner of Summerleas Rd and the Huon Highway shortly after 4pm, with motorists advised to avoid the area. In a statement issued about 5.20pm, police said five people had been taken to hospital as a result of the crash. The injured included a pregnant woman and a two-year-old child. Summerleas Rd was closed between the Huon Hwy and Nolan Cres and was expected to remain so until at least 8.30pm.

THE RACT has called for urgent action on a dangerous Kingston intersection in the wake of a serious crash in which five people were injured.

The intersection of Summerleas Rd and the Huon Highway will not receive major federal funding of more than $13 million until 2016-17, despite recording 101 crashes between 2004 and 2014. RACT chief executive Harvey Lennon said it was time a solution was found. "We have been calling for an upgrade for a long time," he said. "Clearly it is a dangerous one and the nature of the intersection and the volume of traffic has resulted in a number of serious incidents."

Kingborough deputy mayor Paula Wriedt said she used to live near the intersection and would constantly hear the screech of tyres and wait for the collision. "There has been development on both sides of the highway including the Kingston High School, which has put more pressure on the intersection and it really is time they got on with it," she said.

State Infrastructure Minister Rene Hidding said the design for the upgrade was well advanced and contracts would be let this financial year. "Construction will commence as soon as we possibly can," he said. But the latest Tasmanian Budget shows state funding of $3.4 million is not due until 2016-17.

And the federal Department of Infrastructure has told Opposition regional development spokeswoman Julie Collins there would be no start until "late 2016". Ms Collins said the intersection was first allocated $17.5 million for an upgrade in Labor's 2013 Federal Budget. But funding is staggered — $560,000 for 2014-15, $3.7 million for 2015-16 and $13.24 million in 2016-17.

The revamp is expected to raise the Huon Highway and lower Summerleas Rd to an underpass.

Ms Wriedt said it was time more attention was paid to southern blackspots, with the vast majority of road funding going to roads north of Oatlands because of the marginal seats of Bass and Braddon. "When it is a matter of road users' safety and multiple crashes, pork barrelling should be taken out of it," she said.
There is a long-term road safety upgrade planned for Summerleas Road, Kingston, but it should not negate action being undertaken now. The current 80kph speed zone could be reduced to 70kph, a flashing 40kph speed zone could operate during school bus transfer times and a permanent speed camera could be installed. Of course, the simplest and cheapest long term solution would be a set of traffic lights but this might not attract as much federal funding with the opportunity to siphon funds unspent.
A solution is neither difficult nor expensive. It is just lazy, uncaring and arrogant to sit and defer.
What are the main causes of road fatalities and are they preventable?
Late 2015 saw the compilation of information for our Road Safety Strategy 2017-2026 by the Tasmanian Road Safety Advisory Council's Towards Zero campaign http://www.rsac.tas.gov.au/ . It is a national initiative. The Advisory Council is headed by Jim Cox with representation including state government departments (State Growth and Police), the Local Government Association, Motorcyclist Association, RACT and Bicycle Network. One of its past recommendations was to extend a rural 90kph speed zoning across the state once enthusiastically adopted by Premier Bartlett but now dropped by all major parties. It is yet to be seen how effective the Towards Zero will be given the apparent hostility of the Hodgman government to meaningful reforms.
Excessive speed on rural roads is recognized as the primary cause of most road fatalities. Despite this, Tasmania tends towards a uniform rural speed of 100kph up hill and down dale, through potholes and deteriorating shoulders, along narrow twisting roads and all with a disclaimer "Drive to Conditions." When a fatality occurs and the police or Coroner states "Speed was not a factor" it does not necessarily follow the authorised speed zone was ever appropriate for that section of road.
Jim Cox in an article for the Mercury dated 12 December 2015 wrote,
"Market research shows 32 per cent of people think being between five and 10km/h over the speed limit is "generally acceptable" and 13 per cent think it is acceptable to drive more than 10km/h over the limit on the open road if they are an experienced driver.
The facts tell another story:
SPEEDING was a factor in 44 per cent of fatal crashes and 35 per cent of serious injury crashes in the past five years.
DRUGS were a factor in 22 per cent of fatalities and 10 per cent of serious injury crashes.
ALCOHOL was a factor in 20 per cent of fatalities and 19 per cent of serious injuries.
INATTENTIVENESS was a factor in 9 per cent of fatalities and 12 per cent of serious injuries.
The human body is not designed to withstand impact at 100km/h or more. Even though cars are safer than they have ever been, the chances of surviving a high-speed crash are low. Encouraging safer drivers is one of the four components of the Safe System approach which underpins the council's Towards Zero strategy.
We encourage safer driving through education and enforcement. But we know that even if we obey the rules all the time, people still make mistakes that lead to crashes. That's where the other three components of the Safe System approach come in.
Safer roads are about building more forgiving road infrastructure that will soften the blow of a crash, such as flexible safety barriers that absorb some of the impact. The barriers are a key part of the $500 million Midland Highway upgrade.
The other two parts of the Safe System are safer vehicles and safer speeds. Safer speeds are about having speed limits that are the safest for the road. Limits are there for everyone's safety. It doesn't matter how experienced a driver, how well they drive or how familiar they are with the road, a crash can happen in an instant and the faster the car is travelling, the worse the consequences.
And it's not just about speed limits, it's also about driving to the road and/or weather conditions."
Why is it when we have had decades of less money spent on road maintenance by successive governments that we argue the maintenance of high speed zones is reasonable?
Throughout Tasmania our rural roads have declining standards. There is not enough money to improve the current road network or even address priorities. The Midlands Highway may become separated dual lanes but it has been an ongoing pork barreling dream for decades. In the meantime, road shoulders crumble and potholes grow while tourists, motorcyclists and local drivers hit the gravel at excessive, and often inappropriately signed, speeds. It is nonsensical to have deteriorating road conditions while maintaining 100kph zones on rural back roads.
Investigation of Tourists as Drivers and Motorcycle Riders in Tasmania and Road Safety Interventions

Department of State Growth [Published: June 2015]

Between 2010 and 2014, there were 1,249 serious casualty crashes in Tasmania. These crashes consist of those resulting in serious injury or a fatality.

Of these 1249 crashes, 115 involved tourists from interstate and 16 involved international tourists. This means that interstate and international tourists accounted for 131 or 10 per cent of all serious casualty crashes in Tasmania.

However, motorcycle riders (all of which were interstate residents) account for 46 per cent of tourists (60 of 131) involved in serious casualty crashes. This presents a serious concern to the Tasmanian community.
At the Public Legislative Council Select Committee on Rural Road Speed Limits (Hobart 22 April 2013, HERE ), Mr Rutherford acting for Mr McIlfatrick (DIER) stated,
"One of the key things we have been looking at is the concern over balancing the efficiency of the system with the safety of the system…We have been looking at this is terms of the standards that were developed, based on safe system principles for assessing which roads are safe to maintain at 100 kilometres an hour. The optimal model, developed by the independent ARRB, would, if applied without change to Tasmania, have meant that very few sections of Tasmania's non-urban network would maintain a 100-kilometre speed limit."
The Tasmanian Department of State Growth replaced DIER and appears to conflict with national road safety standards. At a meeting with DSG on 16 June 2015, an officer quoted the 85th percentile rule as a determining factor in its assessment process. It is the speed at or below which 85% of motorists travel under free flow conditions.
However, the use of 85th percentile speed has been discontinued by many road authorities as a key factor in speed limit setting and is not supported by the Safe System approach to road safety (Austroads). The Austroads report further states, "Many engineers traditionally manage speed only by changing the speed environment rather than by considering changing the speed limit where lower speeds are desirable but the environment cannot be changed for some time. Such resistance may produce implementation issues within road authorities, unless accompanied by appropriate staff training."
Despite assurances of community consultation, the DSG culture appears to resist change where a potential lack of Ministerial support is apparent. MLCs and MLAs at the Estimates Committee (11 September 2014) provided an insight to political concerns about voter backlash rather than acting in the best interest of the community by providing a safe road environment. In reality, our research reveals a very high level of support for reductions in speed limits on certain roads.
You were warned, Geilston Bay resident says after request for lower speed limit on East Derwent Highway

Mercury September 29, 2015

GEILSTON Bay resident Suzanne Burrow has had enough.

After being involved in an increasing number of scares when pulling on to the busy East Derwent Highway from her Pipers Road home over the past 22 years, Ms Burrow wrote to Infrastructure Minister Rene Hidding in June ¬requesting the highway's limit be reduced from 100km/h to 70km/h. She said she had long described the intersection as an accident waiting to happen, and was saddened and angry when a man was knocked from his motorcycle and killed at there on Saturday.

While police investigate the collision, which claimed the life of a 21-year-old rider, senior Tasmania Police crash investigator Sergeant Rod Carrick said earlier this week ¬excessive speed was not considered to be a factor.

That, and a flat refusal from Mr Hidding to consider a speed change for "an individual intersection", has left an exasperated Ms Burrow wondering how long it will be before the next tragedy happens on her doorstep. "If you are turning right on to the highway heading ¬towards Lindisfarne, you've got to cross two lanes in each direction from a standing start with 100km/h traffic coming at you, with basically no space in the middle in which to wait," she said. "If I go left to the north, even if it is totally clear, by the time I look in my mirror cars are right behind me. I've had some very close shaves, and so have my many of my neighbours."

In his response to Ms Burrow's letter, Mr Hidding ¬deflected responsibility of the intersection's safety to the owners of new retirement complex on Pipers Rd, and ¬appeared to rule out changing the 100km/h speed limit.

"Changing the speed limit along the East Derwent Highway at this location …should not be the basis requiring the lowering of a speed limit," he wrote in response. Other measures such as the upgrade works should occur to provide the adequate level of safety for users."

But for Ms Burrow, that is not good enough.

"When I saw what happened on Saturday afternoon I was so hurt for the man's family, it was just tragic," she said. "But I was also angry, because the easiest thing to do here would be to lower the speed limit. The highway is 70km/h less than 1km from here, so I don't see why that zone cannot be extended to up here."

Yesterday Mr Hidding would not directly address a potential speed limit change for that stretch of East Derwent Highway. "While this crash — and every loss of life on our roads — is a very sad tragedy, it's ¬inappropriate for me to add to the families' grief by speculating on the causes of this specific incident," he said.

"That is a matter for the coroner."
In the above Geilston Bay example Mr Hidding typically deflects responsibility to the council and Coroner. Ms Burrow's, the local resident, sought an extension of the 70kph zone by less than one kilometere. It is difficult to believe the Council properly considered the speed zoning when it approved the retirement village complex where aged residents access a four lane highway with a 100kph traffic flow.
What is the current process to change a speed zone on our roads?
One would expect the Department of State Growth to have regulatory control of road safety. It seems with staff shortages the responsibility has been delegated to local councils. Tasmania has a high number of councils that vary greatly in size and administrative capability often resulting in inconsistent assessments of road safety standards and requirements with limited resources. An indication of uncertain action may be found in the following exchange where DSG never replies to the question with a definitive "audits have been completed by councils." It has been our experience to date that no audits exist.
CHAIR – Going back to local government, has the department had much interaction with them identifying or requiring reduced speed limits on particular segments of their road networks?
Mr HIDDING – I will defer to advice, but generally local government at the time was asked to do an audit of their own roads to decide what to do, and my guess is much of that work is available to us.
Ms NICHOLLS – State Growth will continue to work with individual local governments and communities to address safety issues on particular rural roads. That might include a range of things for consideration. Certainly lowering rural speed limits on sections of road which are of a lower design standard and a high crash risk will be areas that are particularly considered.
Source: Estimates Committee 11 September 2014
Furthermore, it has been our experience little or no consideration has been given to speed zones when development approvals were granted by councils. In the Geilston Bay media article above, Mr Hidding "deflected responsibility of the intersection's safety to the owners of new retirement complex on Pipers Rd, and ¬appeared to rule out changing the 100km/h speed limit." Surely the local council had entry traffic into an intersection on a 100kph zoned highway as an important consideration for a retirement village development application. Similar examples of developments without due consideration to vary active speed limits will be presented in future articles.
The process, for want of a better description, creates a round robin of referrals between DSG and local councils. The community can present a case to DSG in writing but it will be deferred to local council to gauge community support. Local council may or may not make an assessment or present the case to the full council. Local councils have limited capacity to engage with the community or assess the merits of road safety. The council then has to formally request DSG to do an assessment. DSG then may or may not approve the change. Fortunately, there is little disagreement as the State Government, DSG and local councilors each aim for no change. In our particular circumstance this process continued back and forth for just over twelve months across two councils.
Why two councils? It is simply because the roads in question cross the boundaries of three councils and have been subject to three different assessment decisions but more of this next week. Only one council (Hobart) has what we consider a professional approach to speed zoning decisions.
The Examiner April 22, 2013

CHANGING the speed limit on most of Tasmania's rural roads will cost about $1.5 million – one hundredth of the amount spent maintaining the state's road network each year.

Department of Infrastructure, Energy and Resources acting secretary Bob Rutherford said Tasmania could not afford to upgrade all its roads to the standard needed for a 100km/h speed limit. Mr Rutherford said reducing the limit on selected roads to 90km/h as per the draft non-urban roads safer speeds strategy would reduce the number of serious crashes and give the government time to review some of the worst or most-used roads. He said the criteria for safer roads had been tweaked to allow roads that carry 70 per cent of traffic to remain unchanged.

"We believe we are actually getting the benefit without putting on the public what would be a major disruption," Mr Rutherford said.

Former head of Monash University Accident Research Centre Ian Johnston said Australia did not have the taxpayer base to maintain its road network to a standard to travel safely at high speeds.

Dr Johnston said single vehicle run-off crashes were the most common type of serious crash on non-urban roads, and roads needed to be upgraded to include a sealed shoulder, clear line markings, rumble strips and roadside barriers to qualify for a higher speed limit. Those improvements will be included in an $8.5 million upgrade of Esk Main Road from the Midland Highway to Avoca and a $14 million upgrade of Bridport Road between Bridport and Scottsdale.

RACT chief executive Harvey Lennon told a Legislative Council committee on safer rural road speeds yesterday that the safer speed strategy should not take the place of road funding. "We all know that it's fiscally impossible to get all the roads that we would like improved, improved in a short space of time," Mr Lennon said. "There needs to be a commitment to apply appropriate safety standards to our roads." Mr Lennon said a survey of RACT members found two-thirds were against the proposed change to speed limits.
National road safety standards are clear. Tasmanians do not need an association survey of opinions from a few RACT members to determine policy. Tasmanian drivers know many of our rural back roads are remnants of the pioneering days in poor condition and unsuitable for a constant 100kph. The Hodgman government needs to show courage and leadership instead of relying on a predetermined political report in 2013 by a Legislative Council Select Committee on Rural Road Speed Limit Reduction from 100kph on Sealed Roads ( HERE ) that changed the policy from a reduction to 90kph maximum on rural roads.
The last words are from Speed Limits and Speed Management by Austroads, "Where a road does not meet the safety standards appropriate to its function, the speed limit should reflect the road as it is, not the road as it ought to be."
LAST WEEK on Tasmanian Times …
• Road Safety: Road Safety: Inaction by our local and state politicians and relevant authorities … (1)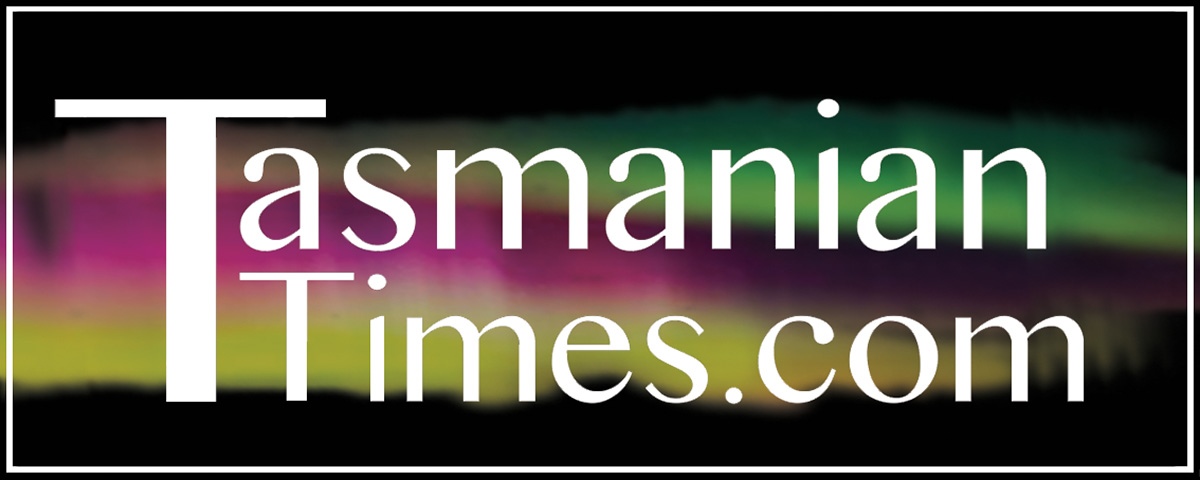 Author Credits: [show_post_categories parent="no" parentcategory="writers" show = "category" hyperlink="yes"]