An abundance of advice on Nichol's Rivulet Road at Oyster Cove creates havoc for Australian motorists and potential disaster for non English speaking tourists
Channel Highway Confusion and Business Development
The Channel Highway is on a published and promoted tourist route known as the Huon Trail. The Huon Trail is a circular drive from Hobart south through Kettering, Cygnet and Huonville and is popular with families, cyclists and motoring enthusiasts on their weekend tours. It is also the access road onto Bruny Island with its international tourism reputation. Unfortunately, as it runs across both the Kingborough and Huon Valley Council regions variable maximum speed limits create uncertainty for motorists. The maximum speeds are 100kph and 90kph for Huon Valley and Kingborough respectively.
A consistent maximum speed of 80kph from Margate to Grove via Cygnet and Huonville would provide a very safe environment for road users. There is an opportunity to provide a safe 90kph speed zone for the specific purpose of overtaking along a few straight stretches. 52% of its entire length from Kingston to Huonville-Grove is already limited to 80kph or less and if the remaining 48% was reduced to 80kph then the total time difference at maximum speed would only amount to less than three minutes (2':52").
The Channel Highway mainly services the local economy which is based on mixed farming and tourism. High speeds are not necessary for the average local resident and, in fact, may diminish amenity and as a result, the length of a tourist's visit.
Tourism risk has been noted in the DSG report dated June 2015 entitled "Investigation of Tourists as Drivers and Motorcycle Riders in Tasmania and Road Safety Interventions" where it states:
"Taking into account the economic benefits associated with tourism and the potential impact on future tourism of Australia's reputation as a safe place to travel, the road safety of interstate and international tourists is an issue worthy of consideration by the Road Safety Advisory Council…

"Excessive speed for the conditions/ circumstances" was the primary contributing factors to serious casualty crashes of interstate tourist crashes.

Such variations to speed are addressed by Austroads 'Speed Limits and Speed Management' where it states:

"Within the context of a safe road system, speed limits need to reflect the varying types of road users, the road environment, types of vehicles driven and the safety, amenity and economic needs of the community. The application of appropriately set lower speed limits, as a means of achieving lower travel speeds, will be also expected to reduce the level of road trauma being experienced. Extensive research has shown that even modest reductions in travel speed will result in substantial reductions in the incidence and severity of road crashes."
The responsibility for the Channel Highway is juggled between Kingborough and Huon Valley Councils with the Department of State Growth overseeing the confusion. The Kingborough Safer Speeds Demonstration (KiSS) reduced maximum speeds from 100kph to 90kph on sealed roads within the Kingborough municipality. The evaluation by the Monash University Accident Research Unit compiled its report stating:
"Community survey results collectively indicated that the reduced rural speed limits in Kingborough had a positive and substantial impact upon the local community. The large majority of respondents either considered the new reduced limits to be appropriate or preferred further reductions."
Is the Hodgman State Government really supporting small businesses?
Tourism is most important to the economy of the Huon and D'Entrecasteaux (Channel) regions. It is a growing industry after decades of declining employment and business growth. Unemployment, particularly with the youth, has been part of the Huon Valley's recent history. The Huon Trail with its local businesses of national and international standing requires the support of the Department of State Growth and the government to fulfil its potential in creating income and gainful employment for many more people.
Extract from the website of Tourism Tasmania:
"Tourism Tasmania works closely with the Department of State Growth and other government agencies. It supports the state's four regional tourism organisations, encouraging a strong regional tourism sector able to undertake industry development, capacity-building and tourism marketing programs for their regions.

"Regional cooperative marketing is an important part of Tourism Tasmania's goal of providing local communities, tourism operators and regional destinations with opportunities to promote their region and provide local holiday offers. Tourism Tasmania works closely with each regional tourism organisation to encourage greater tourism industry engagement and participation in their region in the areas of strategy, marketing, visitor information and industry development. This arrangement represents a tourism industry-led approach to regional tourism in Tasmania. It empowers the tourism industry to take more control of tourism in their region.

"Tourism in Tasmania directly and indirectly contributes around $2.3 billion or 9.1% to Gross State Product with a direct contribution of $1.03 billion (around 4.1%) and an indirect contribution of a further $1.26 billion (around 5%). Tasmania's tourism industry is made up of around 2 216 separate businesses and directly and indirectly supports around 40 000 jobs in Tasmania or about 16.2% of total Tasmanian employment."
A Survey of Huon Trail businesses
On 11 August 2015 we sent an email survey to 25 businesses extracted from the Huon Trail guidebook representing businesses from Huonville-Franklin, Cygnet and the Channel Coast (including Bruny Island) to Margate. Attached to the email was our full report "Road Safety and Amenity in the Huon-D'Entrecasteaux region" for their information.
Fifteen businesses responded to the survey.
• Ten (67%) supported a review of current speed limits.
• Of these, six (40%) were willing to waive anonymity to openly support the proposal.
In particular, there were three high profile businesses that agreed to support a review of speed zones across the Huon-D'Entrecasteaux region in the public sphere. They are attuned to current tourism trends through their business successes and, as locals in business, recognise the dangers of business accesses from high speed traffic flows. These businesses are the award winning Willie Smith's Cidery (Grove), Grandvewe Cheeses (Woodbridge) and Home Hill Winery (Ranelagh). Such supportive surveys within the residential and business communities demonstrate how councils and state departments are out of touch with current community sentiments and needs. The perspectives of business are important and a survey where two thirds support a review should be noted in any deliberations by Huon Valley and Kingborough Councils or the Department of State Growth.
Are local Councils capable of conducting consistent and professional road safety assessments?
In principle there is a role for local councils to advise and recommend changes to DSG based on local knowledge. Such advice should be forthcoming where new developments are approved. There appears to be historical evidence where this has not occurred on many occasions:
1. Willie Smith's Cidery is located off the Huon Highway where there is a 100 kph speed zone without turning and access lanes. DSG was asked as to why Willie Smith's had no access lanes from a 100kph zone whereas the Margate Train at Channel Highway, Margate, is speed limited to 80 kph due to "side friction" (as advised by DSG) and it has turning lanes for access. No adequate reason was given apart from a deflection to council. At the 2015 Willie Smith's Mid-Winter festival there were 3,000 attendees accessing the business from the Huon Highway. Rear end collisions with the potential of head on collisions and fatalities (eg a turned steering wheel across the line of oncoming traffic) are only a matter of time.
2. Grandvewe Cheese has a similar vehicle access problem where the Channel Highway at this point is narrow and winding with crests and a 90 kph speed zone without turning and access lanes. Grandvewe Cheese is but one example along the Channel Highway of small family businesses dependent on tourism.
3. In Part 2 of this series there was an example of a motorcyclist fatality at Geilston Bay. Mr Hidding deflected responsibility to the council and Coroner. Ms Burrow's, the local resident, sought an extension of the 70kph zone by less than one kilometre. It is difficult to believe the Council properly considered the speed zoning when it approved the retirement village complex where aged residents access a four lane highway with a 100kph traffic flow.
The current process of DSG deferring to local councils to assess safety standards and measure community support before a formal submission is returned to DSG by the council requesting DSG to conduct its assessment is clearly broken. It is, in our opinion, a process designed to fail. This aspect formed an important part of our submission to the "Towards Zero" community survey.
Inconsistency by DSG on "side friction" where multiple vehicles enter or leave a main road

Access to Willie Smith's in a 100kph zone with an exposed gravel shoulder from undertaking

Access to Margate Train in an 80kph zone with turning lanes in each direction
How safe is the Channel Highway now?
In the Huon municipality only two 100 kph zones remain between Huonville and Kingston via Verona Sands on the Channel Highway. In total they represent less than 15 kms. The ability to safely overtake is limited to a two kilometre straight on the five kilometre section from Huonville to Cradoc. Huon Valley councillors were concerned for commuters being delayed if any change occurred. A change would only restrict a commuter by 45 seconds travelling at full speed if the speed limit was reduced to 80kph. The short overtaking section could even be set at 90kph creating even less delay. This section of road is also linked to two recent fatalities being a cyclist and head on collision at the narrow bridge on the Huon Esplanade on the approach to the 100kph zone.
The other section of 100kph speed zoning has approach roads at either end of Randall's Bay hill that are flat and set at 80kph before increasing to 100kph over the steep, winding climb and descent. No-one from the Huon Valley Council or DSG could explain this anomaly or would commit to rectify it.
There are no 100kph zones along the Kingborough length of the Channel Highway. However, there are three sections of 90kph zones being Verona Sands to Gordon (6.6 kms), Middleton to Woodbridge (3.6 kms) and Kettering to Snug (3 kms) totalling 13.2 kilometres of 41.3 kilometres. Within these three sections there are several tourist stops on gravel shoulders (eg Nine Pin Point and Grandvewe Cheese), about two kilometres of 65kph bends into Gordon and narrow twisting blind corners through the Birch's Bay section. Near Kettering there is a short 200 m 80 zone sandwiched between two 60 zones without cause. After considerable negotiations Kingborough Council referred the submission to the Kingborough Road Safety Committee and will seek greater speed consistency.

A blind corner at Birch's Bay with a 90kph speed zone.
Will there be any change?
In our circumstance we provided two presentations to Huon Valley Council where it was agreed a submission would be made to the full council for DSG to conduct a regional review of speed zones. On this basis we proceeded to a presentation for Kingborough Council. Kingborough Council was resistant to change but has now agreed to seek a joint Kingborough-Huon Valley review of the Channel Highway speed zones aiming at more consistent speeds and less signs. In the case of the Huon Valley Council it rescinded its agreement to present the submission to the full council without any response as to the reasons. Each meeting was attended by the Mayor, a councillor (in Kingborough this was a separate meeting), General Manager and relevant council officers.
Our concern remains that such a review could actually increase the speed limits along the full length of the Channel Highway where, as detailed earlier, over 52% of the highway is currently speed limited to 80kph or less. Individual danger points like business accesses, gravel verges at tourist stops, Gordon public campground and older sections like Birch's Bay will potentially remain unaddressed.
There are many precedents interstate where old roads are used as tourist routes with restricted speed limits. There is a real opportunity for the Tasmanian government to pilot such a route around the Channel region. In the future, the design principles could be applied across other tourist regions like the Tamar Valley, Bruny Island, Tasman Peninsula, Penguin Coast or the Westbury Heritage route.
This superb series is collected under the Category Mark Temby HERE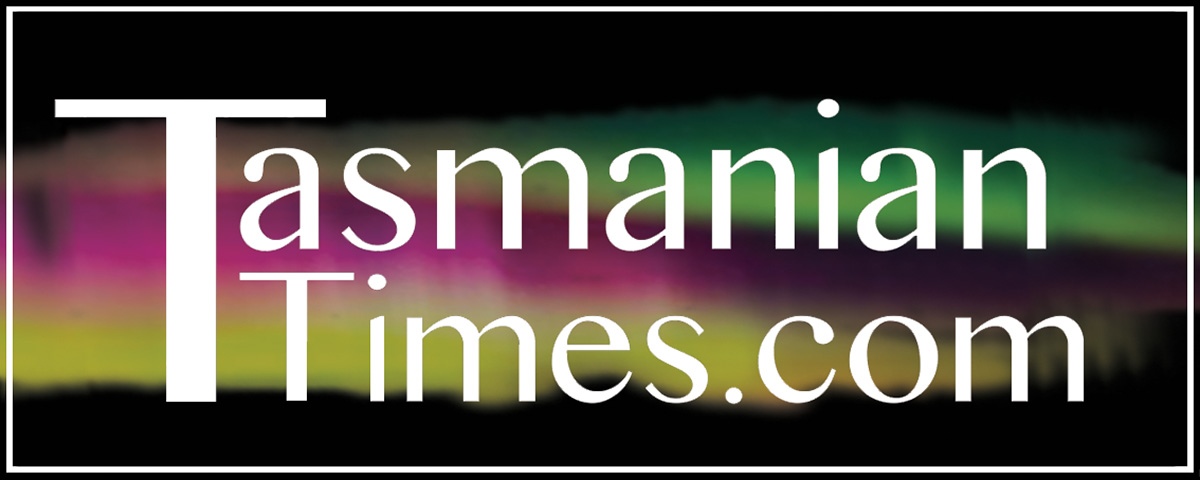 Author Credits: [show_post_categories parent="no" parentcategory="writers" show = "category" hyperlink="yes"]