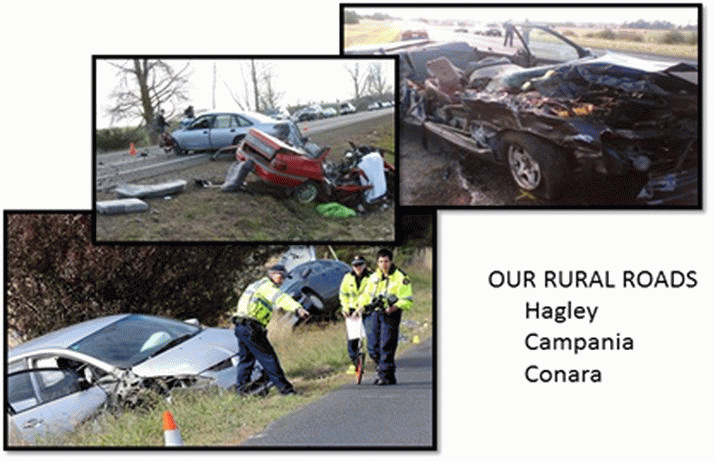 Welcome to 2016. Unfortunately, some of our fellow travellers from 2015 will not be with us this year. No death is easy for those left behind and many are taken too early. In a series of articles for Tasmanian Times I will endeavour to highlight what I perceive to be preventable trauma on our roads through excessive speed, driving under the influence of alcohol or drugs, irresponsible behaviours or sheer negligence. I will further detail the inaction by our local and state politicians and relevant authorities to achieve simple legislative and administrative changes to improve road safety.
When this first article was drafted on 2 January 2016 the following news item was extracted to highlight driving under the influence of drugs or alcohol, irresponsible driving and the over-representation of males and motorcyclists in road death statistics.
Two teenage motorbike riders caught high-range speeding

Mercury January 2, 2016 10:38am

TWO teenage motorcycle riders (one a L-plater on drugs) have been caught in separate incidents speeding at 164 km/h and 149 km/h, police say.

A learner rider, 17, was clocked at 164 km/h in a 100 km/h zone on Brinktop Rd, Penna, near Hobart's Midway Point, at 6pm on New Year's Day, police said today.

He was exceeding the restrictions of his licence by 74km/h and returned a positive test for cannabis, police said.
It was the day after the Minister's Press Release on the 2015 Road Toll stated, "As the Minister in charge of road safety, I am disappointed with the 2015 figures and recommit the Hodgman Liberal Government to increasing our road safety effort in the coming years," Mr Hidding said. In 2016 we will be developing the 10-year safety strategy, and all measures to combat the road toll will be taken into consideration, including the review to all penalties. If harsher penalties are needed, they will be considered. Mr Hidding said of particular concern to the Government was the number of serious crashes involving motorcycles, which accounted for 33 per cent of fatalities and serious injuries despite making up just 4 per cent of Tasmania's vehicle fleet."
On 3 January 2016, the Mercury reported the following,
Two men on a motorcycle killed in a collision with a 4WD in Tasmania

Mercury January 3, 2016 11:52am

TWO young men on a motorcycle have been killed in an "easily avoidable" collision with a four-wheel-drive in Launceston, police say.

The first road toll deaths of the new year happened when a rider and pillion passenger on the wrong side of the road collided with a Toyota Hilux about 8pm yesterday on the East Tamar Highway, near the Mowbray Connector, police said. The four-wheel-drive's passengers escaped without serious injury, police said. Police were calling for witnesses to the crash.

Acting Sergeant Nathan Slater told reporters in Launceston that last night's fatal motorcycle crash "could've been easily avoided with a little bit more attention. It's a sad way to end (Tasmania Police's 11-day road safety blitz Operation Crossroads) and now the friends and family of those males are left to pick up the pieces," he said.
Mr Hidding stated in his Press Release "all measures to combat the road toll will be taken into consideration, including the review to all penalties." However, when we corresponded with Mr Hidding's office on the issue of speed zones exceeding the quality of specific rural roads and inconsistencies between council boundaries in the Huon-Kingborough region Mr Hidding responded on 16 November 2015 by stating,
Speed limits are set to maintain a reasonable balance between safety and mobility. Speed limits that are artificially low attract poor levels of compliance and tend to undermine the credibility of our speed zoning system. To ensure consistency, all new or modified speed limits in Tasmania need to be approved by the Transport Commissioner, Mr Shane Gregory. I am advised that you met with Mr Gregory a few weeks ago to discuss your perspectives on the speed limits in the Huon/Kingborough region.

In September 2012, the Tasmanian Government launched the Non-Urban Road Network Strategy that considered the safety benefits associated with reducing the speed limit on most rural roads from 100 km/h to 90 km/h. The subject was widely discussed in the community and it was apparent that there was little mainstream support for a wholesale reduction in rural speed limits.

On this basis, there is no mandate for a widespread reduction of speed limits in the Huon/Kingborough region. However, the Transport Commissioner would be happy to review the speed limit on specific sections of road, such as the Huon Road between Neika and Longley.

This road is owned and managed by the Kingborough Council (the Council) and requests to lower its speed limit should be addressed to the Council in the first instance.
Hidding has failed even before the starter's gun has sounded …
After twelve months of our conducting meetings with the Department of State Growth, Huon Valley Council, Kingborough Council and other stakeholder bodies it is back to square one!
Little credibility can be given to Mr Hidding's promise to consider "all measures to combat the road toll." He has failed even before the starter's gun has sounded.
I will further note Mr Hidding's intention to review all penalties. In August 2013 a cyclist from Huonville was killed by an unlicensed driver with four prior DUI convictions who claimed to be only doing 75-80 kph along the last remaining five kilometers of 100 kph speed zoning between Huonville and Cygnet. The crime only carries a maximum penalty of 12 months in jail and a $1300 fine. At the time it was claimed no action could be taken as the case was to be considered by the Coroner. The Coroner ultimately decided the police report was satisfactory and no further action would be taken.
No legislative change has ever been attempted by Rene Hidding Minister for Police or the Hodgman government since August 2013.
Michael Lee McCulloch handed suspended term for causing the death of cyclist Craig Saunders by negligent driving

Mercury September 12, 2014

AN unlicensed driver who failed to see a cyclist wearing high-visibility clothing in daylight on a straight stretch of road has been given a suspended jail term for killing the man. The sentence was condemned as inadequate by the state's peak cycling body.

Michael Lee McCulloch, 50, was last week found guilty of causing the death of another person by negligent driving. McCulloch pleaded guilty to driving while not the holder of a driver's licence.

Hobart Magistrates Court heard McCulloch did not swerve or brake before he drove his ute at 80km/h into Pelverata man Craig Saunders, 57, on the road between Huonville and Cygnet on the morning of August 5 last year. Mr Saunders died on the way to hospital.

McCulloch said he didn't see Mr Saunders or his riding companion Steve Barrett in the seconds before the collision. His claim the sun was in his eyes was rejected by Deputy Chief Magistrate Michael Daley.

During sentencing yesterday, Mr Daley noted McCulloch was unlicensed at the time and that he had a poor driving record, including four convictions for drink-driving.

Victim impact statements from Mr Saunders's partner and children were tendered to the court. Mr Barrett, who was riding with Mr Saunders at the time, told the court he continued to be plagued with memories of the crash and pleaded with motorists to take more care. "Cyclists are fragile, with little protection. We just ask for respect and a few moments of a driver's time. If this was forthcoming, fewer people would have to go through the ordeal we have all just experienced," he said.

Mr Daley said the cyclists would have been visible to McCulloch for up to 12 seconds before the crash and no blame could be attached to Mr Saunders. "If the defendant has been keeping a proper lookout he would have seen him," he said. "Cyclists simply were not on Mr McCulloch's radar." The magistrate said a jail term was the only appropriate penalty in the case. "I must send a message to the community that inattentive driving — and inattentive driving in the case of cyclists — is to be taken seriously," he said.

Defence lawyer Steve Chopping said his client wished to apologise to Mr Saunders's family. "He will have the death of Mr Saunders on his conscience for the rest of his life," Mr Chopping said.

The magistrate sentenced McCulloch to four months' jail, but suspended the sentence on condition he not commit another offence punishable by a prison term for three years. The father-of-four was ordered to perform 150 hours of community service and disqualified from driving for 18 months. The crime carries a maximum penalty of 12 months in jail and a $1300 fine.

Bicycle Tasmania's Emma Pharo said tougher penalties would provide greater protection for cyclists. "Given he was found guilty and there was no obvious reason he shouldn't have seen the riders, this seems to be a very light sentence," Ms Pharo said. "There needs to be disincentives for drivers who aren't careful.

"In serious offences like this one, some drivers should be disqualified for life."
Is the Minister ignoring Departmental advice?
The police are well aware of fatalities on our rural roads being higher than urban areas and being exacerbated by 100kph speed zones (see Mercury article below).
Jim Cox of the Tasmanian Road Safety Advisory Council has stated, "The human body is not designed to withstand impact at 100km/h or more."
Mr Rutherford (DIER) stated to an Estimates Committee in 2013, "We have been looking at this in terms of the standards that were developed, based on safe system principles for assessing which roads are safe to maintain at 100 kilometres an hour. The optimal model, developed by the independent ARRB, would, if applied without change to Tasmania, have meant that very few sections of Tasmania's non-urban network would maintain a 100-kilometre speed limit."
Shocking fatality figures spur police to switch focus from cities with a rural roads speed blitz

Mercury November 13, 2015

RURAL-road revheads have been put on notice after a shocking month in the backblocks of southern Tasmania. Last month, more than 1050 motorists were fined, mainly for speeding, on country roads.

Tasmania Police Inspector John Ward has cautioned ¬motorists who think an escape to the country means escaping detection. "Some of these county-road drivers tend to think they won't see a police officer so they increase their speed or use their phone or they might not put their seat belt on," southern Tasmania's top road officer said. "If they think that, they are going to get a rude shock – because I've got people patrolling the country roads every day. That's over and above the country police stations."

Tasmania Police's switched focus to rural roads has been based on troubling statistics. Of the state's 33 fatal crashes this year, 19 have been on twisting country roads. In the past five years, 41 per cent of road fatalities and injuries have occurred in 100km/h zones (typically rural roads) being a higher proportion than any other speed zone.
Rural regions have their fair share of drink drivers, too. The recent Police Crackdown on Drink Drivers (Mercury 25 December 2015) reported, "Tasmania Police are reporting an increase in motorists caught drink-driving, not wearing seatbelts and using mobile phones this Christmas.
Through the Operation Crossroads statewide traffic crackdown, police have already charged 26 people with drink driving offences – up from 10 in the same period last year." This is only the tip of the iceberg. On a regular walk along 6-8 kilometres through Ranelagh to Huonville we collect roadside litter. There is always a high proportion of beer and spirit cans. On 29 December 2015 we collected five cascade draught cans, one pale ale, three Bourbon and coke, one gin and tonic and one whisky and dry. This represents just six days of litter during a police media blitz. Some drivers on our rural roads are not just driving under the influence of alcohol but are actively drinking as they drive.
Returning to the original article where two motorcyclists were caught speeding with one under the influence of cannabis, I can only conclude we have taught our children well.
Postscript 4 January 2016 – The two motorcycling fatalities were males aged 17 and 31. The 17 year old driver was unlicensed on an unregistered trail bike. Drug paraphernalia was found nearby and alcohol has not been ruled out as a contributing factor. The ABC reported a review of motorcyclist license requirements which is clearly an inadequate response as the rider was unlicensed. Penalties for a range of offences need to increase as a matter of priority with confiscation and disposal of vehicles for the most serious offences needed. Exactly this then happened to a Bridgewater rider clocked at 160kph doing a wheelie on his motorcycle in an 80kph zone on 6 January 2016.
*All about Mark Temby: Too many accidents have resulted in political promises, deflections and no action. Too many opportunities to reduce speed limits foregone. The government claims to listen to the community expressing concern over fatalities and serious injuries too often being tourists, motorcyclists and our youth. The government has the Tasmanian Road Safety Advisory Council developing the "Towards Zero" strategy for 2017-26 but ignores its advice to reduce speeds on our rural roads. I intend to hold Minister Hidding, Premier Hodgman and the government to account for promised improvements to our rural roads and act as a constant reminder of their inaction. It may require an insurance company or coronial inquiry to hold the state government culpable before it awakens from its apathy.
• Andrew in Comments: Thanks for a very topical article Mark. I spend a lot of my time on Tasmanian roads and would like to offer the following observations and suggestions for improving road safety …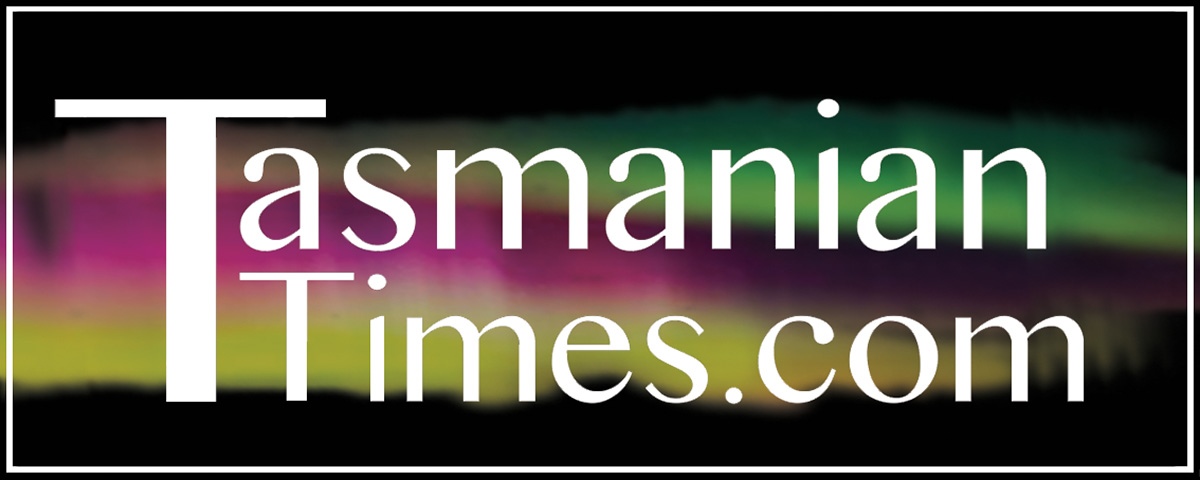 Author Credits: [show_post_categories parent="no" parentcategory="writers" show = "category" hyperlink="yes"]