SATURDAY December 12 …
• Mercury: Wrest Point's $70m play

From 'Team Mulawa' here: "Greg Farrell Jr, "Mr. Mulawa": Greg is by nature very hands-on – activity done translates into learning and understanding – and he still applies this essential quality to the horses with ambitious zeal and earnest dedication. Greg is a natural horseman – his innate affection for and confident ease with horses is readily apparent in his daily interaction with the horses at every level. Although Greg's primary vocational responsibility has always been Managing Director of Federal Group (the highly successful and widely respected Australian owned family business and the world's second oldest hotel group), he always finds quality time for the horses. He remains integrally involved with all the handling and training of the Mulawa Arabians, from early breaking through the professional turn out of top level show ring performers in hand. (Pictured with ADVENT) "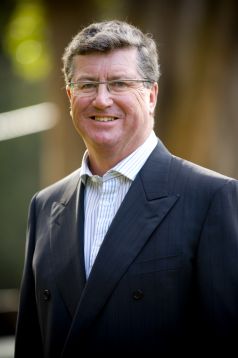 Greg Farrell, Federal Group MD

*Pic: The skilful punter … David Walsh
Dear fellow Tasmanian Times Readers,
I think a word of explanation is needed for posting an article (published below) written in 2003 and extracted from that most venerable of institutions, the Tas Times archives:
http://cdn-src.tasmaniantimes.com.s3.amazonaws.com/archive/jurassic/index.html
There are two reasons why this article on the 2003 pokies contract process is still relevant.
First, this is the contract that is still in place. What went on in those distant days has continued to wreak financial and social harm on the whole community ever since. Nothing could be changed thereafter because the contract couldn't be – 'sovereign risk' you understand.
The second reason is because the Government was about to do the same thing (slightly refined for these slightly more refined days) all over again. We were only saved from another couple of decades of subsidising the Farrell family by the fact that David Walsh pulled out (he was to get a high roller boutique casino out of it) and went public on his blog (Read for yourself, HERE). The Government then called the whole thing off. Walsh has given the people, for the first time in Tasmanian history, a chance to have a say on poker machine policy and what we think of the current model.
We need to take it.
There have really only been three developments that you need to know to bring this article up to date.
The first is that while there has been very little analysis of the deal, what there has been has condemned it. The well-known lefty think tank, the National Competition Council reported in 2004 not just on their concerns about the monopoly, but critiqued the claims made to justify it.
The revolutionary journal, The Business Review Weekly, in its 2006 Rich List Edition, had an analysis trying to understand how a Sydney family, not famed for their entrepreneurial flair, had suddenly become the 18th richest in Australia.
Their conclusion was that it was due to the favourable terms the Farrells had received for their monopoly Tasmanian pokies licence. BRW put the value of the 15 year licence at up to 300 million dollars.
Remember that is not profit, which was much greater again, just foregone revenue from not seeking a market price, ie the level of the subsidy. Remember too that this figure was only for the pokies licence in hotels. There is no reason why the more profitable and even less taxed pokies in the casinos could not have been included in the tender. That would have doubled this figure. Finally, the calculation was only done to 2018, not as we are now told 2023 (more of that in the moment). So add another twenty five per cent as a fifteen year contract has turned into a twenty year one. Not surprisingly, the BRW concluded that "successive governments have failed taxpayers on this issue."
But if you want the hard figures and the most damning analysis of all, read our very own John Lawrence ( Federal Hotels and the public interest ). I was particularly struck by his revelation that over the past ten years, the Farrells have taken an average of 75 per cent of after-tax profits of their family company Mulawa Holdings as dividends rather than reinvest earnings.
In 2013 the dividend was 100 per cent of profits. This certainly puts their current promise to invest 100 million dollars in refurbishing the casinos and building a new resort at Port Arthur (I know they first announced this years ago, but we are meant to overlook that sort of detail…) should they be given 'business certainty' by having their pokies licence extended in perspective. If the family had taken out a dividend closer to the industry norm, they could have made this investment already rather than bundling it together at contract renewal time.
The second significant development since 2003 was that in 2008, an unlikely hero, Rene Hidding, got fed up with the fact that the Farrells were not honouring the specific promises they had made to Parliament to get the contract approved. These promises were made at the Parliamentary Accounts Committee Hearings I discuss in the article. I don't refer to these because I did not realise their full significance. Greg Farrell promised to build a 180-job resort on the East Coast. This had been announced some time before so I thought it was just spin. This was essentially true but it was spin that was sold very aggressively by Farrell and the Government because they wanted to make sure that Parliament would not make even a single amendment to the contract. Thus it was repeatedly stated that amending the contract would cost 180 jobs. To keep this in perspective, remember that this was nearly as many jobs as would be promised by the later pulp mill.
Rene Hidding couldn't believe that such an enormous resort on the East Coast could be viable. So he pressed Farrell hard during the PAC hearings, repeatedly asking for specific assurances. Farrell gave them. He made promises on room numbers, job numbers and timelines, and said his threat was a real one. Without the business certainty from the contract as it stood, the investment would have to be scaled back. With business certainty, it would not be. [Don't bother reading the final PAC report – that was written by the Chair, Tony Fletcher. He was the MLC who would take a job after he retired from Parliament with Gunns, working as a professional lobbyist to get the pulp mill legislation through the Legislative Council with the minimum of delay or scrutiny].
By 2008, every one of the key promises to Parliament by Farrell in relation to the promised investment had been broken. Most critically, there would now be less than 50 jobs. What Farrell had said would only come to pass if the contract was amended by Parliament had happened even though Parliament had not amended it in any way. Will Hodgman dared to point this out.
Farrell went ballistic and questioned whether the Liberals were fit to govern Tasmania. He took out full page ads in each of the three newspapers. All his old friends in the peak bodies (as usual, without consultation with or regard for the actual interests of their members) joined in on the crusade. Needless to say, the Leader of the Opposition caved in. Neither Hodgman, Hidding nor any other Liberal has said a single public word of criticism about the contract since 2008. Of course they were right. I am sure their decision to submit helped them win Government. But please, Mr Gutwein, no more of your talk that the 2003 contract was the responsibility of the Labor Party alone.
Before Rene Hidding was silenced, he did have the chance to interrogate Farrell at the 2008 PAC hearings about the promises made in 2003. Hansard makes illuminating reading. Hidding revealed the real issue at stake. While it was true that the contract itself was so loosely worded that Farrell had probably not directly violated it, the question was whether the assurances given to Parliament also had legal relevance. The MPs, who were effectively a party to the contract, had been given specific undertakings in relation to certain clauses within it. When these were later repudiated, had the whole contract been brought into question?
The final change was that in 2018 our political representatives, for the first time ever, started to say that the contract was not going to expire in 2018 after all, but 2023. The five-year extension that had once been presented as an optional extra was now a non-negotiable.
I had sought formal advice from the Government on these confusing clauses in 2009 and was told that the contract would end in 2018 if the Government did not specifically renew it. Now they say differently. They are probably right now, but if so we have been deceived for twelve years. At any rate, the point is that the contract does end in 2018, WILL END in 2018 if the Tasmanian people call for it loudly enough. The following five years we can see as a useful transition time.
A final word. Most people don't want the pokies and recognise the status quo as an injustice, but see them as an inevitable part of life ('if not Federal, then Woolworths' etc….). They accept that the research has confirmed that a few thousand addicts provide close to half the turnover and don't dispute the overwhelming research that confirms these machines to be the most dangerous form of gambling because they are inherently addictive to a significant group of vulnerable people.
But most people still think that nothing can be done about this, and after what the pokie industry did to Andrew Wilkie and Julia Gillard, this is not surprising. It just seems too powerful.
What most Tasmanians don't understand is that we have a totally different arrangement than other states which makes it much easier to become pokies free. No other jurisdiction has a single time limited contract that can be ended like this. No one else separates the licence from the venue to the extent and in the way we do. And nowhere else is there only one licence holder.
The great irony is that it is the very fact that we have only one privileged licence holder, who takes out about seventy per cent of poker machines losses, that makes it easy to achieve change. Yes, there is only one winner, but that means there will be only one loser too.
Even the tax loss, because taxes have been set comparatively low in Tasmania, is manageable and will in large measure be made up for by the big economic boost of having an extra 200 million dollar spend in the community and the reduction in demand on health and community services.
A transition program for affected hotels, who only receive about six per cent of total losses, also won't be hard.
Most hotels will be big winners by the new community spend.
The politics of this issue are straightforward too – around 80 per cent of Tasmanians want change.
It is not a radical suggestion to end the contract and become pokies free.
It was what Parliament actually intended when they adopted Tasmania's unique model. When pokies came in under the Gaming Control Act of 1993, the process thereafter was meant to be that their impact would be regularly researched (with funds set aside for this), so that if pokies proved harmful they could be removed at the end of the contract period.
End of story!
This was not a progressive agenda but a conservative one. It was the conservatives of the upper house in 1993 who wanted to make sure that if pokies were not as safe as they were being told, that the contract could be ended. There are no compensation or sovereign risk issues involved here. Even Farrell has admitted this, and in an earlier time when he was selling its virtues, freely acknowledged the Government's right to bring the contract to an end when it expired.
Moreover, if we do decide that we want to keep some machines in one or two well-regulated and well-monitored venues , we could just adopt the WA regulations – where electronic gaming machines do exist but they are of a different type.
These are not the sort of pokies we have, they are the machines which have to be played, that is they require player choice.
These have been proven to be much less addictive. These WA machines are confined to the casino. This seems to work quite well and if adopted here it would ensure that the casinos were not only still viable, but were revitalised.
The WA model is broadly similar to what we had in Tasmania before 1993. We would be returning to where we came from. It was our elected representatives who developed a model that would ensure Tasmanians could do this. We need to remind our MPs of that.
This issue can be won. I believe any process of genuine consultation, any genuine assessment of the research, and any real cost benefit analysis of the impact of pokies on our community (not the Social Economic Studies we have now which look at the total impact of gambling. No one is questioning the economic value of the racing industry here) can lead to only conclusion. Nearly every Tasmanian, but especially the families of the few thousand addicts who are currently paying the highest price of all, will be much better off without pokies. I will rejoice when this assertion is tested.
The greatest threat to the planet in the twenty first century is surely despair. People no longer believe that our decision makers will act to protect the public good. They believe that politicians will always submit to powerful vested interests.
If Tasmanian politicians were to deny the near universal expectation that they will do the will of Mr Farrell instead of the people, they would not only be giving a new life to thousands of the most vulnerable people they are meant to represent, but become a surprising source of hope in a cynical world.
In 1971, the legendary conservationist, Olegas Truchanas, dreamed that Tasmania might become " a shining beacon in a dull, uniform and largely artificial world."
The vision of Truchanas can never be fully realised by protecting wilderness alone. A pokies free Tasmania would be a true beacon of hope.
The struggle for justice for the earth and its people would not be over. But we would have taken an important step to get there.
The last thing the establishment wants is for this issue to be decided by a democratic process.
They don't want the pokies licence to become a political issue.
It is up to us to make it one.
• Tasmanian Times, Monday, April 5, 2004; republished Thursday, June 10, 2004 …
A mates' deal: The cost of the Tasmanian Government's special relationship with Federal Hotels
By JAMES BOYCE

On 16 July last year there appeared an extraordinary news item in the Mercury which revealed that as a result of the deal between the State Government and one of its closest business supporters, Federal Hotels, Tasmanian taxpayers would be more than a hundred million dollars worse off.

The paper reported that according to a senior analyst at one of the world's largest financial services organisations, Citigroup:

"Federal Hotels should pay the State Government $130 million for its exclusive 15-year pokies deal in Tasmania. Another alternative would be to raise their gaming tax rate by 13% to 48%," the Sydney-based analyst said.

Citigroup director equity research Jenny Owen estimated Federal would make $157 million net after-tax cash flows over the life of the 15-year deal. Ms Owen said the new deal was likely to furnish $79 million more for Federal than if the 1993 deed had continued until 2008.

Ms Owen's analysis was deliberately conservative. It is very likely that if what Rene Hidding called "the biggest public licence going in this state" had been sold by open tender, an even higher price, (as well as a much tougher regulatory environment), could have been achieved. As the Mercury article pointed out, "In Victoria, TabCorp and Tattersalls are expected to pay up to $3 billion for control of Victoria's 27,500 pokies for a 10 year extension." A similar outcome here for a 15 year licence for the 2500 pokies in pubs and clubs could easily have fetched over $300 million.

Instead of such hard cash, directly transferrable into smaller class sizes, more nurses, shorter dental waiting lists, and much needed public housing, Federal Hotels "payment" for a 15 year pokies monopoly from 2008 was to be largely "in kind", with taxes only increasing by $2 million a year from the generous 1993 arrangements.

First, Federal agreed to proceed with their already public plans to replace the Coles Bay caravan park (and its long term tenants) with a new resort.

Second, they were to maintain table gaming at the casino (with taxes virtually eliminated on this form of gaming as an added incentive).

And third, Federal agreed to capping the total number of machines at 3680, some 287 above the current level (one for every 84 people of gambling age, one of the highest of any region in the world. Even Victoria "only" has one machine for every 101 adults).

However, so obviously profitable and self serving were the first two "concessions", even to the Legislative Council, that the Government spin machine was by last July putting all its emphasis on the importance of the new cap to get the deal through Parliament.

We were told (and still are today) that without the cap, Federal would roll out another 1500 machines before the current monopoly agreement with them expired in 2008. Never mind that they were on record during the last State election campaign that the Tasmanian market had now reached maturity and was unable to absorb many more machines.

Never mind that in both 2001-2 and 2002-3 more hotels and clubs had actually handed their licence back than been granted new ones. The alternative to the new deal was still 1500 machines, because without it Federal would be obliged to flood the market, "to protect their competitive position" prior to the possibility of new players entering the market.

The Government's whole credibility, and hundreds of millions of taxpayers dollars, rested then on this one claim. It seemed fortunate therefore, that the very same day that the Mercury article appeared, Federal Hotels Managing Director, Greg Farrell, and Treasury boss (and "independent"-Tasmanian Gaming Commission chair) Don Challen were to appear before Parliament's Public Accounts Committee (PAC) as part of an investigation into the deal.

(PAC members were as follows. From the Legislative Council, there were Tony Fletcher (chair) Colin Rattray, Jim Wilkinson. From the House of Assembly there were Graeme Sturges, Brenton Best (24 June to 21 August 2003), Lara Giddings (before 24 June and from 21 Aug), Rene Hidding (to 28 August), Peter Gutwein (from 28 August). At the time of the hearings (16 July) therefore members were Fletcher, Rattray, Wilkinson, Best, Hidding. At the time of the Report being presented (3 Sept), members were Fletcher, Rattray, Wilkinson, Giddings, Gutwein.)

The PAC report makes painful reading. Look for yourself and see what democracy in this state has sunk to. The report is little more than a series of dot points which summarise the views of the only people allowed as witnesses to the committee (other than MPs), Mr Farrell and Mr Challen.

If this is our elected representatives' idea of accountability, then something has gone horribly wrong. There is no research, no analysis, no judgment, and no scrutiny.

Oddly, the report even makes explicit that it has no opinion on the primary question involved, whether this was a good financial deal for Tasmania; concluding that "It is unable to determine from the submissions whether or not the increased financial return to the state flowing from the renegotiated Deed meets the test of quality."

Yet , rather than insisting on the information required to make that judgement, the PAC lamely recommended that "The Legislative Council pass the Gaming Control Amendment Bill 2003", which was, shortly after, duly done.

(The Citigroup analysis was referred to only once during hearings; Mr Farrell saying it was "totally irrelevant; it is like comparing apples and oranges". Hansard records the committee members input on this matter as "laughter").

The PAC report and recommendation is even more appalling given the fact that at least one member of the committee understood the central issue.

Unfortunately Rene Hidding was replaced on the committee before the final report was done and his rigorous questioning of Federal boss, Greg Farrell and Treasury Secretary Don Challen, seem to have been largely ignored in preparing it.

However, the Hansard record survives to shed significant light on the corrosion of public policy-making processes that resulted from the Government's "special relationship" with a large corporation.
The testimony of Farrell and Challen provides the most concrete evidence to yet emerge about how the close relationship between the Tasmanian Government and a few large companies have undermined conventional policy processes, and the direct financial cost of this.

The expectation of particular policy outcomes is an insidious process. It is about who has access to our political leaders, how their policy assumptions and positions have been formulated, and how rigorous are the checks and balances in place.

In this case the close relationship with Federal meant that the Government's chief negotiator, Don Challen, was in a weak position from the outset. The State Government's closeness to Federal Hotels directly led to the most valuable licence in this state being sold at a price hundreds of millions below its market value.

Hidding's questioning of Farrell and Challen made three critical points:

* First, the cap achieved was simply the exact number of poker machines sought by Federal.

* Second, no-one in Government knew or seemed interested in how much money had been lost by abandoning a competitive bidding process for the licence to run poker machines after the expiry of the current contract in 2008.

* And third, and most critically, the argument on which the Government's only effective defence of the deal rested, the achievement of a cap, was itself based on the assumption that Federal would automatically have had its licence extended. Hidding's questioning exposed that this assumption was simply part of "how things were" for both sides.

These three points deserve more detailed attention.

The level of the cap

Hidding's early questions cleared up the charade that the cap was anything other than the exact number of poker machines desired by Federal Hotels.

Farrell admitted to him, "We see very little opportunity in Tasmania. We believe that under this cap the number of venues in this state is about the appropriate number and that does provide the opportunity, if there are outstanding opportunities, for new venues."

Farrell acknowledged that he had been saying for a number of years that "between 105 and 110 venues" was about right for Tasmania and he agreed that the market was now "in balance".

Farrell made much of the point that, while this was the current market reality, if there had been no deal, Federal's business model would have eventually changed, and they would have placed 1500 more poker machines in all the hotels that sought them, regardless of profitability or impact on the viability of neighbouring operators, to protect themselves from competition post 2008. Analysis of this critical point will be considered later.

It is only fair to point out now, however, that despite how frequently his political masters repeated this threat from Federal as if it was a likelihood confirmed by the Government's own market research, Don Challen, to his credit, did not endorse it.

His honest reply was that "we don't know" the number of poker machines that would be installed if there was no change to the current deed, but that it was "significantly above the number of machines that are in the market place at the moment". The obvious point that the new cap level was also set "significantly above" the current number was, unfortunately, not raised with him.

The value of the licence

Given that almost all the investment costs and risks associated with the introduction of poker machines are borne by the individual clubs and pubs, the monopoly rights to run poker machines in Tasmania is not like any other business enterprise. It is literally a license to print money.

The holder of this contract need imagine no scenario where a loss could be made, there is no risk (except a change in Government policy) to be managed. It is any company's dream: predictable, recession-proof, risk free, and with a large profit flow.

Even the one significant up-front investment cost, the purchase price of the machine, is guaranteed to be returned by the club or hotel that rents it regardless of performance. Such guaranteed profit forecasts do wonders for relations with bankers.

In Federal's case it has opened up the ANZ's credit lines to such an extent that the company has been able to take over numerous established iconic Tasmanian tourist businesses, and through their wholly-owned subsidiary Vantage Hotels, buy up pubs all over the state, without the inconvenience and scrutiny of having to go to the stock exchange. No wonder any company would be expected to pay a high price in an open market to win such privileges.

Hidding recognised how much risk-free profits were to be had under this new deal. "I have calculated that the rights to do that (run Network Gaming) and to run the two casinos, in gross profit terms pre-tax, are well in excess of $1 billion – you can work that out from the taxation numbers."

Hidding could also have worked it out from Federal's own ballooning profits. While as a private family company, (the 123rd biggest in Australia) owned fully by the Farrell siblings, the amount of publicly available financial information is limited, $50 paid to IBIS World, reveals that the family holding company, Mulawa Holding's, net profit before tax increased in the three years from 1999-2000 to 2002-3 from $18 million to $38 million (with turnover up nearly a hundred million dollars) as the pokies profits kicked in. (Pokies came into pubs and clubs from 1 January 1997, but their staggered introduction meant it was a couple of years before the big profits flowed).

Remarkably the Hansard record shows that Hidding was the only member of the PAC who showed much interest in finding out how much money this licence was worth, or concern that the only source of information available to the Committee on this matter was Federal Hotels: "the biggest public licence going in this state is the gaming licence. It is worth a lot of money and at this point the people have got to take your (Mr Farrell's) word – that if you allow others in around the table to contest the right to run network gaming – they wouldn't get a cent more".

Other members of the PAC were it seemed, however, quite happy to take Federal's word. The fact that Treasury had done no estimates, no policy analysis, no market research of their own of what the licence was likely to fetch in the marketplace, was accepted with little question.

Only Hidding asked Challen direct for Treasury's calculation of the "the raw market model of going to the market and getting full value", that is the "financial cost of the Government's policy position". Challen confirmed that Treasury hadn't "quantified it in the rigorous terms that you asked the question". Indeed his answer made it clear they hadn't quantified it at all: "We modelled what their business would be like under the status quo and we modelled what their business would be like if they had competitors in the market.

"My objective was to try to take out at least 50% of that difference – and I got fairly close to that." All modelling that was done, therefore, was on the basis of Federal continuing to have a licence beyond 2008. The critical question of what a monopoly licence would have been worth in the open market was not considered.

This was not the end of the basic financial omissions however. Challen could not even provide any information on how Tasmanian tax rates compared with those interstate.

This was a surprise even to the low key Chair, Tony Fletcher, who was a strong supporter of the proposed Bill. He got Challen to outline how such a tax comparison could be legitimately done and asked, "And obviously you have done that."

Mr Challen – "No we haven't – these comparisons are not easily done on an apples with apples basis and we didn't negotiate from a blank sheet of paper. I didn't think it was terribly helpful to do that."

Chair – "I don't have the backing of Treasury and I don't have you're skill and training but I want to make a judgement as to whether you achieved a good result or not."

Mr Challen – "Yes, I understand that."

Chair – "How do I do that? If you cannot provide me with something to measure against, am I take to take your word as the sole decision maker in relation to this matter?"

Mr Challen – "I am not sure how I can help you with that Mr Fletcher."

3. The logic of the Government defence of the deal

Hidding's biggest contribution in the PAC hearings was to recognise that the argument for the central claim on which the defence of the deal rested – that the only alternative was another 1500 machines under the current agreement – was based on an indefensible assumption about Federal having a licence for life to operate poker machines in Tasmania.

Federal's expressed need to "protect their competitive position" leading up to 2008 by placing poker machines with whoever would have them, regardless of profitability, obviously only made any sense if competition was coming. Yet as a frustrated Hidding repeatedly emphasised, "no-one was talking about competition – it's about who to run the existing licence."

Under sustained questioning from Hidding on this issue, Farrell went round in circles with nothing essentially to say except that they considered the possibility of not having their licence automatically renewed "extraordinarily remote" and irrelevant to the current deal, because it was all to do with the cap:

"Mr Hidding: – "Can't they just agree not to give it to you? Could they sit down for instance in 2008 with Tabcorp, Tattersalls, whoever …"

Mr Farrell – "Sorry, I missed it. The point there really though, Rene, is that at this point in time the government had no influence between now and 2008 on how the company conducts its affairs in relation to rolling out gaming machines. The cap is the issue and the cap was the overriding objective of the Government – This whole issue revolves around the Government's intention to introduce a socially responsible cap on gaming machines."

Challen, although not prepared to concede that Federal effectively had a "licence for life", admitted that the negotiations were conducted under this assumption:

Mr Challen – "Legally they don't (have a 'licence for life'). I don't think that there is any legal question that their present licence will terminate on 30 December 2008 if it is not renewed. That is the legal position. But in terms of the way the current Government and previous governments have approached these matters, this was obviously an issue that we considered in our approach to the negotiations with Federal Hotels, when you have an incumbent operator – and there is a view on the part of governments and I think it would be shared broadly in the community that this operator has fulfilled their obligations – that they are a good corporate citizen, that they are reinvesting their profits into the Tasmanian economy; I ask you whether it would be real life to allow those licences just to come to an end and wave them goodbye".

Mr Hidding – "It would appear from their responses this morning that they (Federal) see that not as not a real life thing and you don't see it as a real life thing. How were the negotiations then in any way commercial negotiations? If both negotiators know that there is no possibility of, for instance, Tabcorp Victoria actually competing for the network gaming business – "

Mr Challen … "I think they are truly commercial negotiators in the way that many negotiations go in the commercial world where both parties really want to do the deal but both of them know that if they are not sensible the deal might not occur."

An incredulous Hidding again reminded the Treasury boss that "We are talking here about a pair of licences that grant the ability for an organisation to produce a gross profit over $1 billion over the period of the contract. I think it is in order of that – "

Challen replied, "I don't know, I haven't done that sum."

Hidding then asked the question which surely was the central one for the PAC and the Parliament – "How can the Tasmanian people have confidence in knowing that the dollar value extracted for them – and it is the prime licence of our public licences available – was the right amount?"

Challen bought some time, acknowledging "that is a fair question". His subsequent carefully chosen words confirmed that he was in a very limited position as a negotiator, because of where the Government was coming from. The negotiations were conducted in the context of two key restraints: Federal's "real life" permanent licence and the Government's challenge to get them to agree to an immediate cap given this fact.

Challen's view was that, "The outcome was quite acceptable given that I was given some riding instructions from the outset – the starting point of my instructions from the Treasurer was that he wanted to achieve a cap – that meant that the timing of these negotiations was essentially initiated by the Government, and, to a degree, that constrained outcomes. The only alternative – is to actually go to the market – It is a traditional model that we are all very familiar with, but for a number of reasons the Government didn't wish to go down that route so we came at the negotiations in another way."

Everything, it was clear, resolved around getting a cap in place, and the difficulty of achieving this given the indefensible assumption that in "real life" Federal had a licence for life.

Challen was explicit as he could be that the Government's policy assumptions had weakened his position and cost us all a lot of money, returning to this theme a number of times: "The issue for us was, given our starting point and given the policy direction that I was operating within, did I extract a good return". The outcome was acceptable to him only, "given that I was given some riding instructions from the start."

The issue for the PAC quite clearly should have been to impartially examine the legitimacy and direct financial cost of the Government's "starting point", "policy direction" and "riding instructions".

As Hidding pointed out, the licence to run the poker machines is not like the casino licence, which because of the high fixed investment involved, is difficult to end. In the case of network gaming, there is no logical reason why another operator could not have been chosen after 2008.

The right to place poker machines in clubs and pubs is easily transferable, and involves little in the way of fixed investments, which are largely borne by the pubs themselves.

There would be nothing anti-business or anti-Federal to put this licence up for tender. It was always clear that the monopoly went for 12 years, and this was a very profitable concession to have had. Federal would have had a very good return on their investment and any company could be expected to have been grateful for it and the right to tender again.

It seems that our Government and Federal Hotels need to be reminded of a very simple principle: any party to a profitable government contract should be expected to uphold whatever the contract specifies, and there is no extra financial reward for doing so.

Nor does making very profitable investments in Tasmanian tourism, (almost all of which were takeovers), then buy you the rights to a profitable public licence. The issue involved in the post 2008 tender was about achieving the best price in the context of any regulatory changes the Government decided on, not assessing Federal's corporate citizenship.

To simply assume the relationship between the two parties was such that normal government guidelines that apply to small business and even community organisations, and that are written and enforced by Treasury, didn't apply in this case, was scandalous. The taken-for-granted assumption that Federal could never lose their pokies licence has literally cost us all hundreds of millions of dollars.

Moreover, if the assumed position had instead been that normal tendering processes would apply for the pokies licence post 2008, all the logic of the claim that there would be another 1500 machines under the current deed collapses.

Given that Federal would be assumed to have no right to operate any machines after 2008, there would have been an obvious market incentive not to expand further until future licence arrangements were clarified.

Far from protecting any competitive position, installing 1500 new machines would have been potential money down the drain as after 2008 Federal may have been the owner of near new poker machines with nowhere to operate them.

In other words, to achieve the vaunted cap, the Government didn't need to do anything more than make transparent and explicit that standard public policy processes would apply leading up to the tender for the monopoly rights to operate poker machines in Tasmania after 2008.

If they wanted to go beyond this in a responsible way, Premier Bracks in Victoria could have provided them with the example of how to do so. He has announced that there will be full public inquiry well before the current licences expire in 2012, which will establish the optimum number of poker machines, (balancing all the economic and social costs and benefits involved), and sets the appropriate regulatory environment. The right to operate poker machines under these more stringent regulations will then go to tender.

There would be nothing "radical" or "anti pokies" or "anti Federal" about putting the monopoly licence out to tender after a full regulatory review. It is just sensible and responsible public policy-making that seeks to maximise the taxation return, and minimise the social and economic costs from the most valuable, and most potentially harmful, licence the government has in its control.

Checks and Balances on gambling policy in Tasmania

This sort of responsible policy development process was in fact what the Legislative Council sought to guarantee in Tasmania under the compromises the Groom Government negotiated with the Council in December 1993 to get the Gaming Control Act (that brought in pub pokies) though in the first place.

The Council insisted on the establishment of the Tasmanian Gaming Commission that was to be separate from Government. A core prescribed function of the TGC was to provide "independent policy advice" to Government on the basis of its own independent research.

The TGC would, through its legally mandated administration of the Community Support Levy (a percentage of pokies turnover) have the money to do this research without the danger of political interference, as research was one of the areas of Levy expenditure under the Act.

All up, they seemed to be powerful safeguards and if they had been implemented would have prevented the costly blunders of last year.

We are now paying the price for the fact that there are no policy checks and balances on gambling policy in Tasmania. The Gaming Commission has never been established. It is simply a Government shelf company, with no staff, offices or even phone number of its own. It does not exist apart from two commissioners whose role is to attend a monthly meeting.

It is in fact a division of the Department of Treasury and Finance, the same department charged with providing the Government's policy advice on gambling. All the TGC's management and senior staff are Treasury managers. (And if anyone wants to verify this quite simply for themselves, all they need to do is ring up the TGC and ask, and keep asking, to speak to someone who is from the TGC and not Treasury. It is an impossible request for them to process).

Given this reality, it is hardly surprising that the "independent" policy advice and Treasury's policy advice to Government are always the same.

Moreover, responsibility for research and the administration of the community support levy has been handed over to the Department of Health and Human Services, so that almost no research has occurred and the long standing call for a full social and economic impact study has been publicly vetoed from the highest levels of government.

And this despite over two million dollars of community support levy funds, accumulating year after year in a Treasury trust account, remaining unspent last financial year. The result was that as the Government had its meetings with Mr Farrell to discuss a new contract, they had no information on the economic and social costs of poker machines, or even on the most basic statistic of all, how many problem gamblers there were in Tasmania. Not even the most simple phone poll had been done on this elementary issue since 2000.

It all meant that the Government could have no idea what the optimum level of poker machines was for Tasmania. Lucky Federal hotels was able to give them the answer.

Regulatory environment

Nor despite the Government's repeatedly expressed full public confidence in the current regulatory environment ("the best in Australia") can they have any idea whether it is working effectively or not.
Tasmania has largely chosen to go down the path of industry self-regulation, but the voluntary code is not monitored for compliance.

More seriously, self regulation was meant to be a trial, subject to evaluation, according to the report on which it is based, "between July and December 1998." The TGC has never moved to have this evaluation done. It is seen as a matter for Federal Hotels.

Indeed any regulatory action that may impact on turnover and help prevent problem gambling, (such as restricted opening hours, slower game speeds, better player information, betting limits, bans on cash access etc etc etc), rather than just patching up the human victims, is seen in the same vein.

As remarkable as it seems, the TGC operates on a consensus model when it comes to regulatory change. Only changes accepted by the industry through the Gambling Industry Group, [that somehow, like DHHS gambling bureaucrats, manages to be funded and supported by the Community Support Levy], are implemented.

Needless to say, change is slow. After an exhaustive review process that went on for much of a year, the only recommendation accepted by industry from the hundreds that came out of the largest and most comprehensive study into problem gambling ever done in Australia, that of the Productivity Commission, was to have clocks on the walls of gambling venues. At least in this they were ahead of the initial TGC response, who believed no change at all was needed.

So gambling policy in Tasmania is not driven by taxation as is often assumed. Indeed the taxation return is, given the value of the licence, pitifully low. Nor is it driven by minimising the harm to problem gamblers through a tough regulatory environment. Such matters are largely left to the industry.

The Tasmanian Government has pulled off the worst of both worlds, a low tax return and little regulation. None of us knows how much money has been lost, how many urgent social, health, educational issues could have been addressed if standard government tendering guidelines had been followed.

Nor do any of us know how many human victims there have been from the proliferation of poker machines and how much harm could have been prevented with tough regulation, because the research has not been done.

And despite the one day of questioning, not even Mr Hidding nor any established Tasmanian media, newspaper, radio, television or inquiring individual members of the Fourth Estate, have shown any subsequent interest in finding out.

Mr Farrell, it seems, has just too many mates for that.

James Boyce is a former Manager of the Social Action and Research Centre at Anglicare Tasmania and a social policy consultant. First published Monday, April 5, 2004; republished Thursday, June 10, 2004
• That Federal deal
RENE HIDDING
Mr Boyce has done an exhaustive review: A mates' deal: The cost of the Tasmanian Government's special relationship with Federal Hotels … of the Hansard of the Public Accounts Committee hearings into the quality of the secret new 20-year deal granting casino and pokies rights to the Federal Group.

His commentary is largely accurate but his summary could leave one to believe that I didn't follow through on the scrutiny in that committee.

Two key points that Mr Boyce and anyone else interested need to consider here.

1. Parliamentary Standing Committees take evidence in public and that is recorded on Hansard. They then retire "into committee" and consider further action or commence constructing a report to Parliament, based on the evidence on record.

That's where the hard yakka comes in, convincing your committee colleagues to continue probing, calling more experts etc, or give in to the furious work by the two Government members to finalise the inquiry and present a friendly report.

These hearings have basic minutes taken, no Hansard. I think these minutes are available on request only.

If anyone took the trouble to get these minutes of this particular inquiry, they will show that I moved motions to extend the inquiry to acquire professional actuarial assessments of the real value of the deal, compared to the miserable $2 million extra per year that the secret negotiations achieved. I failed to convince the committee of this need.

I then also moved, later, a series of inclusions in the report which would reveal that the committee had not in fact carried out a "full" inquiry into the quality of the deal, by choosing not to avail itself of actuarial advice.

The minutes will show that I got some up, some not.

2. The State Liberals have historically been the champions of "sovereign risk" issues in Tasmania. If an elected Government enters into a deal with a company or organisation, and this deal is enshrined in legislation passed by both Houses, then the game is over for the State Liberals, regardless of what we think of the deal. Once passed into law, we should avoid behaving like a banana republic by threatening to void the deal. No one would invest in the State under those circumstances.

The only way we could consider upending this deal is to include any such proposal in an election policy package and claim a mandate to act, if elected. No such proposal is under consideration at this point.
I hope these points add value to Mr Boyce's substantial work on this matter.

Rene Hidding MHA
• James Boyce replies to Rene Hidding
By JAMES BOYCE

Rene Hidding's contribution to the Tasmanian Times discussion on the Federal Hotel's deal that saw the 15 year monopoly licence over poker machines in Tasmania, valued at somewhere between 150 and 300 million dollars in an open tender process, given away for nothing to one of the State Government's closest corporate mates, is welcome.

I thank him for it and his active contribution to the Public Accounts Committee process, which stood in such stark contrast to the shameful silence of both ALP and upper house independent PAC members.

However Mr Hidding's comments do not get the Liberal Party off the hook.

First, while there is no reason to doubt that Mr Hidding's word that he fought very hard in Committee for the PAC to defer recommending the passage of the legislation through the Upper House until the financial information that was so obviously needed to make any judgment about the quality of the deal was provided, his public position was much less forthright. The PAC report, including its process and its main recommendation, should have been condemned by the Liberals. This would have reignited debate after the Government PR machine had been able to use the PAC's sloppy whitewash to shut it down.

Nor was there anything to stop the Liberal members registering a dissenting opinion in the final report.

Those who have been involved in the pokies debate for some time also find it very difficult to hear the word "sovereign risk", which is Mr Hidding's reason for the Liberals not pursuing change since the deal became law. Ever since the pokies in pubs and clubs legalisation went through in December 1993, campaigners and community workers have been consistently quoted this to explain why there could be no change in the status quo with Federal Hotels. No matter how many individual and family lives were ruined and small businesses hurt, and desperately needed taxation revenue foregone, the bigger issue was always the rights of the company. More often than not MPs on both sides, especially while they were in Opposition, would even agree with us that the 1993 Act was bad policy, but then sadly shake their heads when the question of changing it came up, while quietly muttering the dreaded words, "sovereign risk." Then we knew, yet again, that the discussion was just another waste of time.

But there were two rays of hope. Pokie numbers were to be reviewed between January and June 2003 under current law, and the deal with Federal was only until 2008. Surely both dates would ensure that some form of moderately rational consultative and research-based public policy process must eventually be established. So we battled on, community groups and individuals with few resources trying to do the research on the social and economic impact of poker machines that the Tasmanian Gaming Commission largely refused to do in the face of an explicit Government boycott, despite its statutory function to do research independent of Government using the millions collected by the community support levy that it was meant to administer. We did what we could – undertook small-scale research, gave some voice to those whose lives had been destroyed, wrote submissions on what a sham the safeguards promised in 1993 had turned out to be, and tried to publicise disturbing national research findings including that of the Productivity Commission – while waiting for two dates, 2003 and 2008.

2003 came, and as the legal June deadline for the non-existent negotiations loomed, nothing, disturbingly, seemed to be happening. At least it proved that the Gaming Control Act could, after all we had been told of sovereign risk, be ignored when it suited. But then in May, instead of the policy process to establish the number of poker machines required in law, it was revealed that all negotiations were already over and the law, in the nick of time, was to change. And furthermore, this secret process had decided to legally cement in place not just the status quo, but something worse than it, for the next 20 years! No research, no consultation, no transparency informed this deal. A shameful mates' agreement that locked in the suffering of thousands of Tasmanians for a generation and extends the disenfranchisement of all Tasmanians on this issue to 2023.

Unless this law is changed, the period in which Tasmanians will have no say on poker machine policy will extend to thirty years! The reason for this outrageous abuse of "democracy" is simple, all the polls show clearly that the vast majority never wanted pokies in the first place and want less of them in the future.

So, Mr Hidding, when you say that the Liberal Party is the "champion of sovereign risk", be aware of what you are really saying. That one giant private family company, owned exclusively by the Farell siblings, has more rights than the Tasmanian people, who have been locked out of their democratic right to participate in policy making on this matter since 1993.

Nor is it clear that sovereign risk applies in this issue anyway. As you know Mr Hidding, this licence is not about a company investing money on the basis of a particular Government policy. Such investment costs in this area are borne by the hotels and clubs, and there is no debate that their investments must be protected, and any losses compensated.

No, Federal's monopoly license to lease poker machines to pubs, is pure, risk free profit. It is literally a license to print money. There is nothing anti business about changing a piece of legislation that is simply giving away hundreds of millions of much needed public revenue for nothing. Mr Bracks recently slapped an excess profits tax on Tattersalls and TAB Corp in Victoria. The cries of sovereign risk were heard loud and clear from the companies concerned, but the sky has not fallen in. The two corporations have not walked away from their very profitable businesses and employer groups recognised that this was a special case. It was hard to find anyone protesting the Government getting a fair return on a public licence that took the pressure of other forms of taxation, and any claim that Victoria is has lost investment as a result is clearly nonsense.

And finally, even apart from the sovereign risk issue, there is the matter of regulating this out-of-control industry. Do the Liberals support the current regime of self-regulation? Are you, Mr Hidding, concerned that the Government and Gaming Commission express full confidence in this voluntary code despite the fact that they have never monitored it for compliance or evaluated it to see if it actually works? Are you outraged that the report on which the code was based, written in 1996 by Anglicare, recommended that self-regulation be a trial subject to evaluation in 1998, but that this has never happened despite the agency, and many others, consistently and publicly highlighting the urgency of this?

And what about bet limits, lower game speeds, restricted opening hours, better player information, bans on note acceptors and cash access and the scores of recommendations in the Productivity Commission report which, WE KNOW from interstate and overseas experience, will help prevent problem gambling, not just patch up victims. Are you horrified that these have never even been looked at by the Government because it prefers to implement change on the basis of a consensus model with industry – who, not surprisingly, veto discussion on any change that will significantly reduce turnover? Will you support these regulatory changes at least being formally reviewed, and the Tasmanian Gaming Commission being established as something more than a division of Treasury (as Parliament intended in 1993), to ensure that this occurs?

Your contribution to the debate has been welcome Mr Hidding and stands in stark contrast to the stifling of informed discussion on this matter by the Premier who was, until recently, the Pokies Minister. But if ripped-off public monies are to be returned and problem gamblers, small business, and the disenfranchised Tasmanian public, be offered a better practical alternative, you will need to do much more.
• Pilko in Comments: In a town where the media industry regarded journalism as something more than an audition for a high paying job in a political media unit Boyce's courageous investigation might've been done by a professional journo working for a reputable media organisation. In a town where ethics & good governance is held as a virtue & media networks weren't cowed & desenstitized Boyce's courageous investigation might've caused ripples. Head over to Tasmanian politics central on social media & punch the #politas hashtag into Twitter. Not a word on Boyce & Federal, not a ripple.
• Pat Caplice in Comments: Thank you James Boyce for this thorough recapitulation. I went along as a spectator to the PAC in 2003 when Greg Farrell appeared. I went to watch a bloke in a high stakes game and holding the winning hand. I understood Greg's game, the bluff and the bluster, the East Coast hotel and the trouble with no ANZ funds without the pokies rivers of gold. The promises and threats and Don Challen dealing the cards behind closed doors with strict riding instructions. The game was already won by the time of that PAC session and Greg impressed with his casual dominance. It's a different game this time. The rules are different. The players are different. Go the skilful punter …
• Greg James in Comments: The public will soon enough find out that it is firing blanks. Logic, financial acumen and care will all fall by the wayside as politicians of the calibre of Rene Hidding take over decision making. It was Hidding as leader of the opposition in 2003 who gave Federal Hotels everything in return for nothing. Hidding agreed to support the ALP via committee hearings, he could not comprehend that the license had a value, was dismissive of those opposed to poker machines and incapable of independent assessment. When Tasmanians vote they vote for their own, insular, gullible and mislead, expect more. The threat that tourism will be affected is one such gullibility. Tourism growth was crap while Federal Hotels led the industry. Twenty years of nothing happening and then whacko…MONA. The Casino itself is tired and past its use by date, both as an attraction and an industry. It has very little to do with Tourism, as the attractor, it has no outstanding elements that cannot be repeated in any other mid size town with a casino. It is time to recognise that a monopoly is inefficient, uncompetitive and ultimately a drag on tourism. Get moral all you want but it is the economy stupid …
Tasmanian Times (TT) is free – always has been, always will be. If you like what TT does, please consider making a donation. We would also encourage you to support our current advertisers. If there are other companies you think would like to advertise on TT, please email your suggestions to editor@oldtt.pixelkey.biz. Thank you!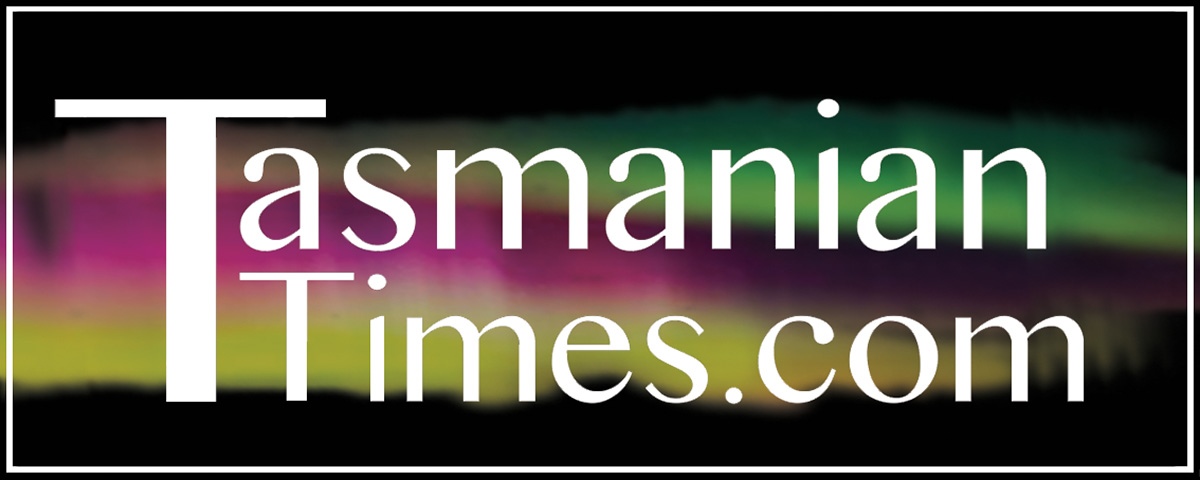 Author Credits: [show_post_categories parent="no" parentcategory="writers" show = "category" hyperlink="yes"]