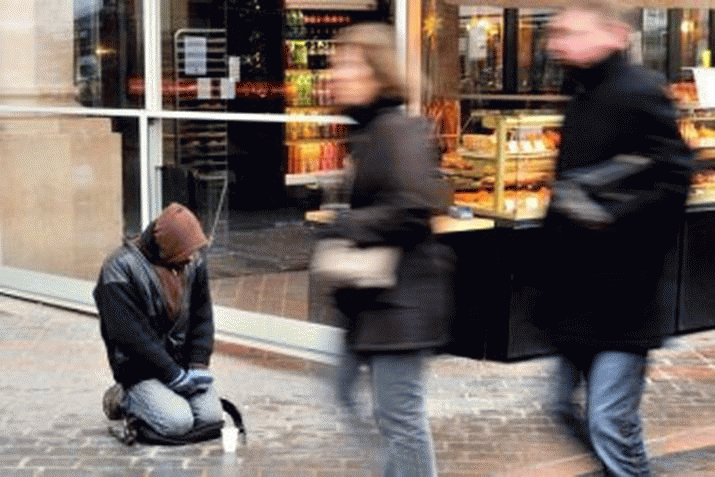 TasCOSS has called on the Tasmanian government, business and community sector leaders to put participation front and centre in our State: Participation in learning, participation in employment, participation socially and economically.
"Tasmanians know—and statistics back up—the reality of The Two Tasmanias," CEO of TasCOSS Kym Goodes said.
"Our Tasmania is a State where the high quality of our fresh produce is touted overseas but many Tasmanians don't eat adequate amounts of fresh food[1]," Ms Goodes said.
"A Tasmania where we produce Booker Prize winners but almost half our population is functionally illiterate.[2]
"While Tasmanians can be justly proud that our State is making its mark internationally because of our tourism, wine and food boom, a shocking number of Tasmanians cannot afford a healthy meal, let alone enjoy the wonderful attractions that bring tourists to our shores."
Ms Goodes said it was time to find solutions to these gaps we've long known existed.
"We need a taskforce that looks into the disconnect between these two Tasmanias, an evidence-based, all of community effort so we understand definitively the barriers to learning for all Tasmanians once and for all.
"This objective, evidence informed approach must involve the whole community. Equally, a Workforce Participation Strategy is also required—one based on a deep understanding of the structural issues that have caused Tasmanians to remain unemployed and underemployed."
Ms Goodes's comments came on the release of the collaborative TCCI's Tasmania Report, which was prepared by economist Saul Eslake through a ground-breaking partnership between the business and social service sectors.
"The Tasmania Report demonstrates the two Tasmanias profoundly," Ms Goodes said.
"We're experiencing the fastest growth in our economy since 2008/09. Now is the critical time to address income inequality and ensure this renewed level of economic performance provides opportunities for all Tasmanians to participate, economically and socially.
"We must align the goals of our community to inform and set the goals of government—to focus on employment growth and to lift the health and educational outcomes for the State.
"Our goal should be to leverage off our current economic growth and finally make inroads into the long term, entrenched, generational unemployment and poverty that has been a blight on thousands of Tasmanian lives, Tasmanian children, and Tasmanian families."
Refs …
1 Department of Health and Human Services, Report on the Tasmanian Population Health Survey, April 2014: 34.
2 ABS (2013), Programme for the International Assessment of Adult Competencies, Australia, 2011-2012. Cat. No. 4228.0.

Report author, economist Saul Eslake, at the MOFO Hothouse event earlier this year …
• ABC: Poorer education not social disadvantage the reason Tasmania falls behind, landmark report says Tasmanians cannot blame social disadvantage or lack of government spending for lagging behind on key social and economic indicators, a landmark report has found. Leading economist Saul Eslake will release the first Tasmania Report this morning, painting a stark picture of the state's economic and social position. The Tasmanian Chamber of Commerce and Industry and Tasmanian Council of Social Service commissioned the report in an effort to inform and guide debate and future policy. Among the report's key findings was that Tasmania's gross product was $18,300 less per person than the national average. Mr Eslake attributed the difference to a smaller percentage of Tasmanians being employed, and that the employed on average worked the equivalent of three fewer weeks than their counterparts in other states and produced 18 per cent less an hour. The report highlighted the crucial role of education. "The one thing that would do more than anything else to reduce each of those sources of the gap between per capita income and the national average… would be higher levels of educational participation and attainment," he said. "I think if we were able to create an environment in which Tasmanians learned more, and worked more, they would probably earn more." Only 17.8 per cent of Tasmanians aged between 15 and 75 have a bachelor's degree or higher qualification – lower than in any other state or territory. • The ABC has embedded the report HERE: Read it for yourself …
• … Or read it on the TCCI Website HERE …
• Use the TT NEWS Dropdown Menu (top nav bar) for other reports/comment on this hugely significant report …
• Cassy O'Connor: Tasmania Report Presents Multiple Challenges for the State
• Bryan Green: Tasmania Report to start important policy conversation
• Bryan Green: Three Amigos spectacular fail in getting Tasmania's fair share from Regions Fund • Mercury report here: Anger at Tassie regional grants snub
• Peter Gutwein, Jeremy Rockliff: Tasmania Report
• Nick McKim: National Stronger Regions Fund Leaves Tassie Out in the Cold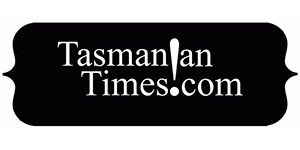 Author Credits: [show_post_categories parent="no" parentcategory="writers" show = "category" hyperlink="yes"]