Forestry Tasmania was gifted some $7.5 million under the now scrapped Tasmanian Forest Agreement to obtain FSC accreditation.
I suggest that the powers that be have been provided with enough money to buy accreditation … yet they still have the Sword of Damocles hanging and sharpened over their collective heads.
Why?
The FSC International Standard version 4 as of 2002
This document was seemingly uncorrupted by the logging industry in the UK. I received my Copy from the owner of the first major Scottish Estate to be Granted FSC accreditation.
I extract the following:
The Principles were first approved in 1993 amended in 1996, 1999, and 2002.
These Principles include.
Principle 5, Benefits from the Forest.
5.1 Forest management should strive toward economic viability …
In Tasmania and Forestry Tasmania's case we cut down our native forests at a loss of a million dollars a week paid for by the taxpayer
Fail
5.6 The rate of harvest of forest products shall not exceed levels which can be permanently sustained….
In Tasmania we paid Ta Ann nearly $30 million to cut back on their allocation of peeler billets as it was unsustainable. It still is unsustainable.
Fail
Principle 6: Environmental Impact.
Forest management shall conserve biological diversity and its associated values, water resources, soils and unique and fragile ecosystems and landscapes and by so doing, maintain the ecological functions and the integrity of the forest.
Most complete management plans have been destroyed and/or lost with only the cover sheet remaining and Forestry Tasmania neither monitors nor abides by the contents.
For example the clearfell above the Mole Creek water supply and the FPO Officer Wilkinson stated it was below … when it was above.
6.1 … Assessments shall include landscape level considerations …
There is – by considered political interference – no Landscape Legislation in Tasmania nor is their any Scenic Protection Legislation. This protects Forestry Tasmania from the consequences of its clearfell and burn policy.
Fail
6.2 Safeguards shall exist which protect rare, threatened and endangered species and their habitats (e.g., nesting and feeding areas). Conservation zones and protection areas shall be established, appropriate to the scale and intensity of forest management and the uniqueness of the affected resources.
The critically-endangered habitat of the Swift Parrot is under constant threat by the logging practices of Forestry Tasmania.
The same applies to the endangered Wedge Tailed Eagle.
Fail
6.6 Management systems shall promote the development and adoption of environmentally friendly non-chemical methods of pest management and strive to avoid the use of chemical pesticides. World Health Organisation Type 1A and 1B and chlorinated hydrocarbon pesticides; pesticides that are persistent, toxic or whose derivatives remain biologically active and accumulate in the food chain beyond their intended use; as well as any pesticides banned by international agreement, shall be prohibited.
These prohibited pesticides are still used by Forestry in Tasmania.
The extent and use, despite weasel words continues but is unknown.
Fail
6.10 Forest conversion to plantations or non-forest land uses shall not occur, except in circumstances where conversion:
a) entails a very limited portion of the forest management unit; and
b) does not occur on high conservation value forest areas.
Conversion has always occurred in High Conservation Areas … hence the laughed-out-of-court extraordinary application by the Liberal Government to roll back World Heritage listing over the Western Tiers to allow further logging. Australia is the only country who has ever tried to get a World Heritage Listed Asset removed from the Register.
Fail
10.9 Plantations established in areas converted from natural forests after November 1994 normally shall not qualify for certification. Certification may be allowed in circumstances where sufficient evidence is submitted to the certification body that the manager/owner is not responsible directly or indirectly of such conversion.
Forico has employed the Gunns Manager who oversaw the planting of the now bankrupt Gunns plantations on converted native forests. He is now CEO for the new owners Forico of these ex Gunns plantations that have been granted FSC accreditation using a loophole in the law over a transfer of ownership.
What happens if Forestry Tasmania sells its remaining plantations on land converted from Native Forests since 1994 using the same loophole of transfer of ownership to allow FSC accreditation?
Fail … for the system can seemingly be manipulated.
For those involved in the granting of FSC to a bankrupt Tasmanian GBE Forestry Tasmania surviving only by the courtesy of the public purse I suggest that the sums of money involved could corrupt the process by changing the FSC Principles and Criteria for Forest Stewardship to suit Forestry Tasmania.
Nothing should ever surprise in this your corrupt Tasmania when the industry has $7.5 million to help fund FSC accreditation even after the Agreement that made those funds available has been torn up.
We are watching.
• Ted Mead in Comments: … FSC or no FSC the FT ship is sinking. The only thing that keeps it afloat is the Liberal $ taxpayer funded liferafts. Time for it to be scuttled!
• Jenny Weber, Peg Putt: A long way to go for Forestry Tasmania's FSC bid, environment groups warn
• Andrea Dawkins: Harriss Deaf to Community Wishes on Lapoinya
SATURDAY December 5 …
• ABC: End to clear-felling a sticking point to Forestry Tasmania 'green stamp'
• ABC: Foresty Tasmania prepares to sell Tahune Airwalk in latest move to offset losses
• Alison Bleaney in Comments: # 44 FSC breaches its own principles 5+ 6. FSC Int has just announced that the pesticides that it has just added to its list of highly hazardous pesticides can be used without timber companies applying for permission to use them (derogations) for another year. This in spite of telling the companies and 'interested stakeholders' that they did need to have derogations approved before use and that includes an up to date integrated pest management plan showing how the companies have acted to minimise pesticide (biocides) use. One of these pesticides has been banned in EU as it is a well known reproductive and developmental toxin. By the way the term 'stakeholder engagement' with FSC is an oxymoron. FSC talks the talk but does not walk the walk.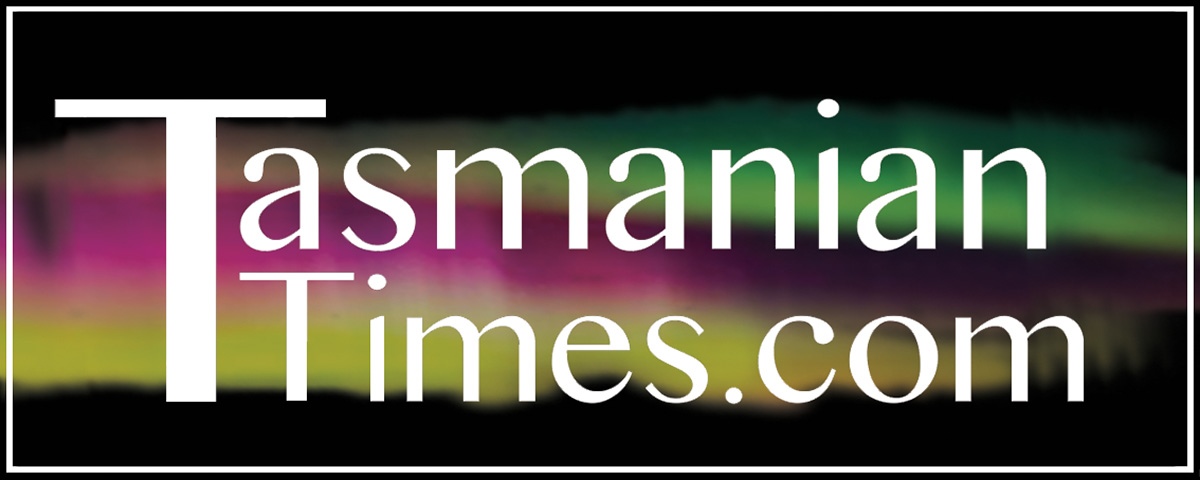 Author Credits: [show_post_categories parent="no" parentcategory="writers" show = "category" hyperlink="yes"]