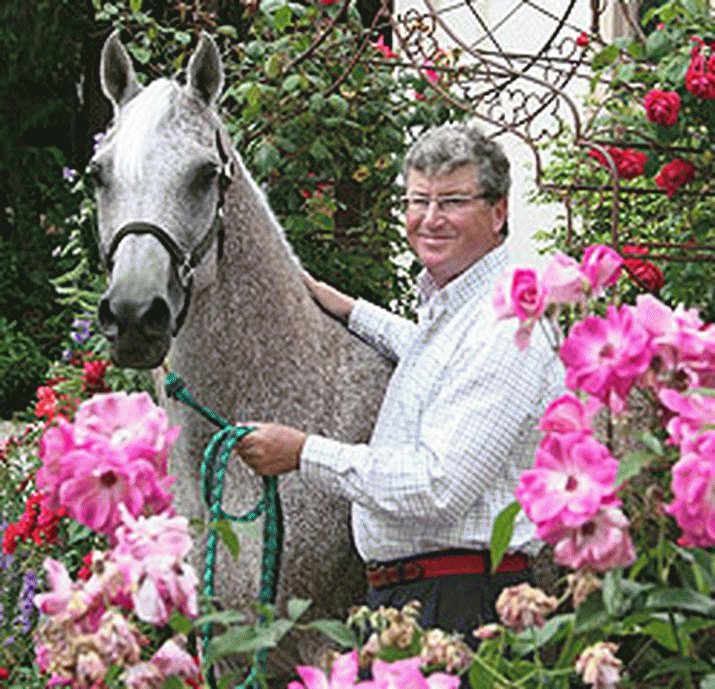 *Pic: From 'Team Mulawa' here: "Greg Farrell Jr, "Mr. Mulawa": Greg is by nature very hands-on – activity done translates into learning and understanding – and he still applies this essential quality to the horses with ambitious zeal and earnest dedication. Greg is a natural horseman – his innate affection for and confident ease with horses is readily apparent in his daily interaction with the horses at every level. Although Greg's primary vocational responsibility has always been Managing Director of Federal Group (the highly successful and widely respected Australian owned family business and the world's second oldest hotel group), he always finds quality time for the horses. He remains integrally involved with all the handling and training of the Mulawa Arabians, from early breaking through the professional turn out of top level show ring performers in hand. (Pictured with ADVENT) "
MONDAY, November 9 …
This question is absolutely crucial … Will the State Liberal Government go with the Past (Greg Farrell) or the future (David Walsh) ?
MONDAY, November 2 …
A Punter's Form Guide (Lay Your Bets)
Fair Spilt. Evens
Greg's Grimace. 5/4
David's Poke. 2/1
Boyce's Fantasy. 8/1
Farrell Dreaming. (name your own price)
Melbourne Cup Day. Horses and jockeys, form and track conditions, barrier draws. All considered as the odds are made for the Punt that Stops the Nation. The same equations apply to the Punt that is Pausing Tasmania, the game for the "Deed", the right to operate Electronic Gaming Machines (the pokies). The "Deed" is due on the table for 2023 but action is ongoing.
Spending my childhood and early adult life in Glenorchy when $2 million a month wasn't being removed from the community monthly, I am acutely aware of the changes to the social fabric that have occurred since to the introduction of the pokies. The financial and social costs of poker-machine addiction are well documented, but in setting odds for the larger game of securing the "Deed", I ascribe to the old adages, "know the players" and "follow the money".
The money comes from pockets and purses in every nook and cranny of Tasmania. The amounts are staggering; it's a big game. In 2014, $223 million was lost to the pokies with Federal Hotels gaining $162 million, Treasury receiving $55 million and the pokies pubs keeping $16 million. These aren't net profits of course; costs and overheads need to be deducted. Treasury revenue collection costs alone run to around $15 million, leaving around $40 million "profit" for the State coffers. One number that isn't clear is the pokies' cost to Tasmania. An independent analysis in dollar terms of their social costs is essential and should be transparently available. Maybe the cost is much less than $40 million a year, perhaps more.
In this game Tasmanians hold the prize. We make the rules and judge the finish. A powerful advantage for our player, Peter Gutwein.
The rules he sets and barriers he draws can limit the game to the two declared players, David Walsh and Greg Farrell, or could allow other players a place. Behind him stands his party to help set the rules, The Lower House to endorse his rules and judgement and The Legislative Council to Review the running.
Each player has their backers. Anglicare, Tascoss and community groups are on one side; the TICT, the THA and pokies' pub operators are on the other. Unions will be split. Local Denison members, Matt Groom, Elise Archer, Scott Bacon, Madeleine Ogilvie and Cassy O'Connor as well as Adriana Taylor, MLC for Elwick, should tell their Glenorchy electorate, two-time pokies rejectors, how they will represent them. At each stage, the rule consideration by Liberals, Legislation by all and then Review by Adriana Taylor, all wield influence. How they wield it is a an odds changer. Will they truly represent Glenorchy and be rewarded electorally, or vice versa?
Should the MONA effect tourism boom become tied to pokies? Is Federal still the main driver of tourism as it seemed in 2003?
Peter Gutwein needs his unblinking gaze. The numbers are large, visions of hotels and services; jobs will be important, up for one reason, down for another. Crime, poverty and devastated families will get a loud mention. Barrows will be pushed and influences exerted.
Is the evidence produced by the "anti" lobby or their political sway powerful enough? His mate Rene Hidding can help with his valuable Parliamentary Accounts Committee (PAC) experience from a previous game, the 2003 Pokies Early Extension Game. He screamed dissatisfaction then that the rules of that game resulted in a poor return for Tasmania.
David Walsh, the new player but not a new player, wants a little casino at MONA …
He offered Greg Farrell half a million dollars on the side as well as a promise never to enter the Pokies market in exchange for a deal, as long as Tasmania's player agreed. Peter Gutwein sought smart independent advice but, before it arrived, Greg changed the game. If only he could lock in another Early Extension of the pokies "Deed", David's deal would be OK. David walked away sounding like Paul Kelly tributing Vincent Lingiari, "No thanks. We know how to wait". As well as outlining his alternative for a pokies network with lower social costs, his blog on this is entertaining and a refreshing breath of transparency ( HERE )
Tasmanians combined opinion of David, further enhanced by him entering the 2023 pokies game, gives him a strong position. The benefits he has brought to Hobart are well noted and uplift the entire island. Catholic boys in the Glenorchy backblocks got flocked and congregated. This giving me much time to observe David's form and watch his skills evolve . We've had some fun and exchanged more than a few colourful adjectives, but I know his gambling has never been about the money. It hasn't been a bad bycatch though, for him and Tasmania. That his entrance into the 2023 pokies game isn't to get a share of the $223 million is a handicap for Greg Farrell in running previously successful strategies .
Greg Farrell is the experienced player in the Tasmanian fish bowl but isn't fancied by this odds setter.
Perhaps it was his gaming staff questioning my integrity leading to my 1992 life ban from Federal Hotel properties. A ban rightly reduced to three months on independent appeal, heard three months later.
Then there's the effect on Glenorchy of the 1997 introduction of his pokies turning all the watering holes of my youth into mini-casinos, with the rapacious nature of the pokies House Edge causing over twenty five million dollars a year to be lost to this one district. The grind this loss has had, and is still having, a severe effect on my community.
Attending the Parliamentary Accounts Committee (PAC) for the 2003 pokies extension game, from my comfortable public viewing chair I admired Greg. With an estimated one billion dollars on the table and facing hostile questioning from Rene Hidding and the Greens he never lost composure or control. That game thoroughly won, the shareholders of Malawa Holdings Pty Ltd; Greg and his siblings, have been able to take dividends of over $160 million in the past decade. Federal Hotels' accommodation and hospitality operations are substantial with around 550 rooms, but most of their dividend profits come from the pokies, assisted by their 9/11 bottle shops and their chain of eleven pokies pubs. Well played Mr Farrell.
Conditions have changed since 2003, that time of great promise …
The grand 160 room Coles Bay hotel and a massive boost to tourism, should Mr Farrell get his extension. He did, the Coles Bay project went ahead but the passage of time reduced it to a boutique 20 room operation, almost not a hotel but rather a fantastic shack for it's guests.
Other projects, a railway and a resort at Strahan have come and gone while his pokies pubs' chain and bottle shops were consolidated. The Port Arthur Resort is dizzy from alternating between the back and front burners. Cranes fill Hobart's skyline. MONA is building a hotel and gaming area. Almost weekly another new hotel developer hotel operator is splashed across The Mercury front pages. Federal Hotels Mac1 project is but one of many.
Federal Hotels have a proven record of adapting to changing gaming environments. Their 1979 venture into the Northern Territory, casinos in Darwin and Alice Springs ,was cut short in 1984 when they accepted $50 million from the Territory Government for compulsory acquisition of the licences. Those licences then passed amongst several gaming groups and are now held by Skycity, a small New Zealand gaming company with 5 casinos but still Australia's fourth largest casino operator. As the market power of Wrest Point being Australia's only legal casino was lost, Federal Hotels successfully gestated to an EGM model.
Could their gaming gestate again by accepting the new environment, the now booming tourism market and their loss of the EGM network, and focus on crafting a business focused on the low and mid-level table games along with pokies in their two existing casinos? Bob Clifford's solution to the Battery Point walkway saga would take a walkway directly to and place a super yacht marina in front Wrest Point. The old lady deserves something beyond a simple revamp and, operated with focus and flair, could be another jewel for tourism and local hospitality. What of Greg Farrell's threat to curtail his family's Tasmanian operations if the pokies conditions don't suit? Perhaps it's just bluff and bluster and his Harvard training will oversee a rational business response of building on their other and substantial Tasmanian interests.
My odds aren't on the players but the end result, the pokies landscape in Tasmania after 2023. Each of my 5 possible finishers carry the Monaco casino in its saddlebags. Greg has no viable strategy against and public sentiment will carry it along, and probably before 2023. Well played David.
BOYCE'S FANTASY for a completely pokies-free Tasmania and FARRELL DREAMING for a continuation of the current system are longest odds. Conditions have changed too much for the one and not yet enough for the other.
DAVID'S POKE. An option for retaining a network of pokies pubs which harm reduce yet remain attractive to small operators, while returning less to State coffers.
GREG'S GRIMACE. His network of pokies pubs still operated as a monopoly but with an attempt to alleviate the social costs by reducing the take and then splitting that take more in favour of State coffers. Ouch.
At shortest odds is FAIR SPLIT, for pokies to run free, but only in existing casinos.
Odds will change as the game progresses. My sentimental long shot could become more realistic with public pressure. Go Boyce's Fantasy.
Ponder well on today's Nation stopping Punt. The disadvantage is too big for me.
Pat Caplice was born at Ouse in 1957 and grew up and spent his early adult life in Glenorchy. He was Glenorchy Junior Mayor in grade 6 and played 3 seasons with the Magpies, sadly but fairly with only 3 senior games but at least a flag in the twos. After labouring in the Telecom Workshops in Lampton Ave. he trained in cookery at Drysdale, cooked at the Carlyle Hotel in the mid-eighties and returned as Head Chef, after working in Victorian kitchens, for two years ending in 1990. Pat became familiar with casinos and casino game odds on the customer side of the green felt tables in the nineties. He has an understanding of their raison d'etre, and through their hospitality has had many complementary tickets to World Heavyweight Title fights, attending only one lasting less than three minutes. He has lived in Bronte Park, Poatina, Maydena, Glenorchy, Lutana, Lenah Valley, West Hobart and Salamanca Place and has travelled extensively, living and working, but often just being, in over 50 countries. He now lives quietly in the Margate hills with his wife and many of his children.
• Community sector … Poker machines: it's time to act for communities
• Andrea Dawkins: Government Must Listen to Community Sector on Pokies
• Peter Gutwein: Problem gambling …
• Cassy O'Connor: Brighton Mayor Tells it Like it Is on Pokies Monopoly
• David Walsh in Comments: It nearly escaped my notice that the author has framed a 139% market, and has thus stacked the odds in his favour. The analogy with Federal's pokies is unavoidable but, unlike the pokies, a keen student of the nags can extract value. Here's my tip: treat this event as a steeplechase and ask yourself who would fall at these hurdles: charity, humility, honour, grace and integrity? If none of the competitors will complete the course, perhaps the game isn't worth betting on.
• EMRS poll of voting intentions: Libs remain cock-a-hoop … read for yourself HERE
EARLIER on Tasmanian Times …
• All bets are off if deals lost. Greg Farrell puts heat on Libs … will they buckle … ?
• Ka-Ching: pokies documentary reveals what makes the machines so addictive
• Tasmania's Farrell family moves up in Australia's rich list
• Mercury Exclusive first look: Hobart's newest high-end hotel revealed
• Whatever the truth of Garrett's story, it's about gambling industry politics & influence
• Wilkie: A statement regarding the possible bribery of politicians
• JAMES BOYCE: The Tasmanian Politician and the powerful will of Mr Farrell
• JOHN LAWRENCE: Federal Hotels Predicament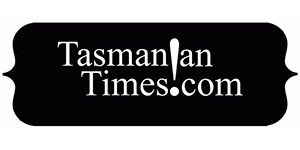 Author Credits: [show_post_categories parent="no" parentcategory="writers" show = "category" hyperlink="yes"]