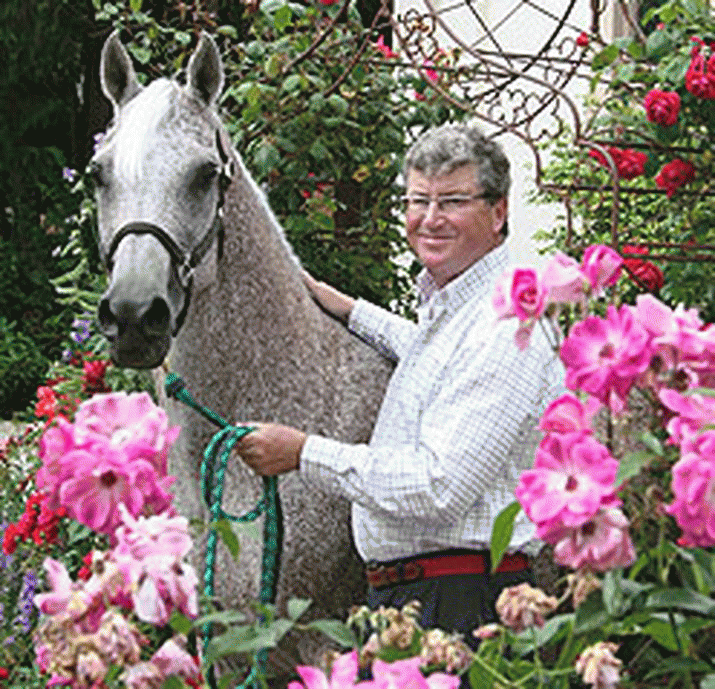 *Pic: From 'Team Mulawa' here: "Greg Farrell Jr, "Mr. Mulawa": Greg is by nature very hands-on – activity done translates into learning and understanding – and he still applies this essential quality to the horses with ambitious zeal and earnest dedication. Greg is a natural horseman – his innate affection for and confident ease with horses is readily apparent in his daily interaction with the horses at every level. Although Greg's primary vocational responsibility has always been Managing Director of Federal Group (the highly successful and widely respected Australian owned family business and the world's second oldest hotel group), he always finds quality time for the horses. He remains integrally involved with all the handling and training of the Mulawa Arabians, from early breaking through the professional turn out of top level show ring performers in hand. (Pictured with ADVENT) "
FEDERAL Group will put the handbrake on investment in Tasmania if it does not get certainty over a gaming licence in the state, says chief executive and managing director Greg Farrell.
Talking this week about the company's newest development MACq 01 on Hobart's waterfront ( TT: Mercury Exclusive first look: Hobart's newest high-end hotel revealed ), Mr Farrell said ­future projects were dependent on extending their exclusive licence when the current agreement expired in 2023.
The monopoly deed was highlighted recently as it effectively locked out MONA owner David Walsh from ­operating a high-rollers casino at his Berriedale museum.
Mr Walsh withdrew his ­application to the State Government for a casino licence for fear it would result in Federal Group gaining an extension on its current deed.
Federal Group has plans to spend $100 million in Tasmania redeveloping Wrest Point and Country Club casinos and building a luxury hotel at Port Arthur that would be a sister property to Saffire on the East Coast.
"We have some really well-defined concepts for Port ­Arthur, it's very exciting," Mr Farrell said. "It wouldn't go ahead independently. It will be contingent on concluding some negotiations.
"We think that the Government is currently considering where they would like to take the discussion [on the gaming licence] so we're waiting on that response."
Mr Farrell said if the licence went to tender Federal Group would do everything in its power to secure it.
Read the full story Mercury here
• Greg James in Comments: Farrell's handbrake can only be a good thing for the economy and should be grasped with open welcome arms. No one who has studied economics and monopolies would question that threat and take it as meaningful. Tasmania would see a sick subsidised gambling industry forced to become competitive. The fact that Farrell threatens to not invest in what should be his stand-alone businesses, shows how little he appears to personally care for his employees. The fact that he admits he needs subsidies puts the casino industry on permanent welfare, like the Metro buses or agriculture boards.
WEDNESDAY October 21 …
• ABC: Tasmanian Government 'not rushing into any discussion' to extend Federal's poker machine monopoly
• John Lawrence, Tasfintalk: Federal Hotels and the public interest
• Elizabeth Viney in Comments: "Mr Hodgman dismissed Ms O'Connor's suggestion that Federal Group's demands were an attempt to "blackmail" the Government. "We don't see anything untoward in that at all," he said. "They're a business, they're looking at investing in properties and their options as you'd expect them to do. "There's a long timeframe involved here, we're not rushing into any discussion. "There will be transparency, there will be due diligence undertaken by Government and a decision that's made in the best interests of Tasmania." " I would not have believed this if I had not heard him say it on the ABC last night.
• Andrea Dawkins: Pokies built for addiction …
• Tim Costello, GetUp: You don't play the pokies, they play you
• The Age Exclusive: Landmark pokies legal challenge on the cards Poker machines are illegal because their design is deceptive lawyers will argue in a landmark legal action against the multibillion-dollar pokies industry. Maurice Blackburn lawyers will argue in a state or federal court that poker machines are in breach of consumer law for misleading and deceptive conduct.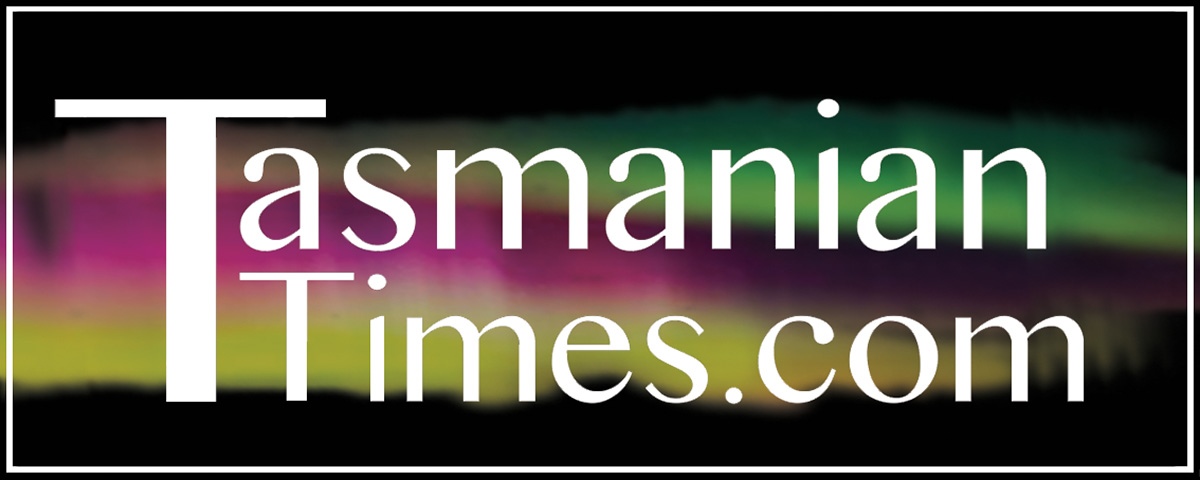 Author Credits: [show_post_categories parent="no" parentcategory="writers" show = "category" hyperlink="yes"]