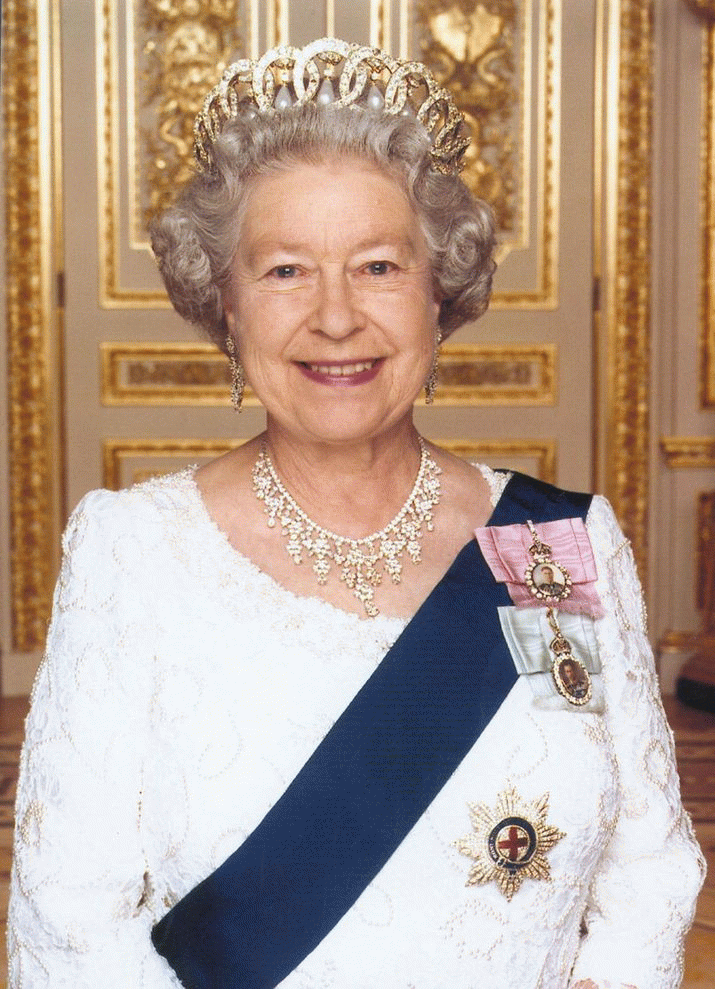 THE QUEEN AND I go a long way back. I first heard of her, when I was a preschooler in a tough, timber-built mining town perched under the bare and rugged Ben Lomond in the centre of the state. The place was called Rossarden, and apart from fights, drunken affrays, car crashes and a good deal of wife bashing, not much ever happened there.
Not much, until 1953 when Elizabeth 2 visited Tasmania for the first time. Then, it was arranged to bus all the Rossarden school kids down the dirt road, through the precipitous mountain passes to the great metropolis of Launceston, there to see the Queen.
It was a time of excitement and anticipation.
My worst enemy, was a lousy kid (literally) called Jack Holden, who had once pulled a small black insect out of his own hair and threatened to put it in mine if I didn't lend him my new tricycle. Yet even the vile Jack was full of a sense of royal occasion. As was I, until my mother explained that it was only school kids going on the trip and as I was not yet one of those, I would be staying home while my older enemy got to meet the Queen.
It was one of those seminal and formative moments we all recognize only in the hindsight of having finally become whoever we think we really are.
Was that terrible moment of injustice actually the irritant grain of sand at the heart of my Republican pearl? Is the shiny, well-shaped, glowing nacre of my Republican passion, not really a pearl of historical wisdom at all, but merely an overlay of learning and sophistry to get square with the nit-wielding Jack Holden?
I don't want to think so but family history is against me …
When I was told that, unlike Jack, I wasn't going to Launceston see the Queen of England and Australia, apparently, at the age of four I angrily raged, "Well then, she's not the Queen of me!"
Or so the story goes …
A decade and a half later, in the early seventies, the Queen and I crossed paths again. I was a University student in Hobart, but now with a little more learning under my Republican belt. I just happened to be in Elizabeth Street, I think it was around the middle of the day, and found myself trapped in a throng of cheering, well-wishing monarchists as the Queen's car slowly passed by.
I certainly had no intention of being there but I'll never forget what happened next.
I caught the Queen's eye, or she caught mine and for a moment the world stopped. I wanted to say as we stared at one and other, that actually I was a Republican and I was just there to meet with my girlfriend who worked round the corner.
But before I could explain, Time got back up to speed. The Queen gave me the most sincere and friendly wave, as if to say "We are so glad you finally got to see us and we are sorry about that horrid business with that dreadful Jack Hawkins. But rest assured we never saw him in the crowd in Launceston in 1953."
Then she was gone. I had but seen her passing by and would not see her again for more than a decade.
The Queen and I caught up again in London in the mid-eighties. I was a correspondent for the ABC and was in a third-floor edit suite in Portland Place in the fashionable West End. I think I was cutting a story about the IRA, whose behavior, I must admit, didn't always do credit to any Republican cause anywhere.
Then I heard a commotion outside in the street. At this time London was under attack from the IRA and there were daily bombings. We would hear the 'crrruuummmp' of an explosion and before mobile phones, just hoped that our wives and kids were not in the vicinity of the bomb.
The Brits seemed so extraordinarily stoic about this stuff, I was afraid that back in Australia we wouldn't cope so well. I still hope we are never tested.
Looking down on the activity beneath my window, it was clear that the noise came from a large presence of security forces as well as a media throng. My editor and I leaned out of the generous casement window and eagerly looked down to see that, unexpectedly it wasn't a rock star, but Elizabeth 2, Queen of England and Australia.
She was opening an architectural exhibition next door. Despite the war on terror, prosaically, life went on, just as she did, fearlessly. She looked up and waved to me. Once again we locked eyes.
By now I felt I knew her well enough to explain that I was an Australian Republican, that we had no bombs, nor real animosity, but that we had historical logic and inevitability on our side.
It was nothing personal, but after 200 years, we would like to exist in our own right. Surely she wouldn't mind? Our Australian time warp was hardly crucial to the future of the English Monarchy.
Of course three floors down she could hear little of this. Her wave and smile only said, "Hello again Charlie, We remember last meeting in Tasmania. Thank you for always being there for us. One wonders when we shall meet again?"
The Queen and I did meet again in Queensland in the late nineties in the remote western town of Longreach. I had travelled hundreds of kilometers with a busload of royalists from some dusty remote hamlet, so far back up the track that Longreach seemed like a capital city.
What was it, I wondered, that gave outback people in the hottest, dusty, arid, geographical counterpoint to the gentle green fields of England, this curious infatuation with the monarchy?
I felt the Queen and I knew each other well by now. It seemed we could be more direct because this time she fixed me with a hard look of inquisition. Had she noticed my camera crew, or just ignored it? Either way she had chosen me from the hundreds of other punters pressed against the barricades. So given our shared past, I was a little surprised there was no familiarity in her question. Unbelievably it was almost as if she didn't know me at all.
"Hello. Have you been waiting long?"
"Only 200 years Your Majesty."
I will probably never meet her again. But I fear that while she is still around, we will never fulfill our Republican destiny.
Still it was some small compensation that I had at last actually spoken with the Queen and so had finally expunged the childhood ghost of the lousy Jack Holden.
First published in Mercury's TasWeekend.
• Graeme Wells in Comments: Hi Charles, I spent a bit of time in Rossarden, too. Dad was the headmaster, and we lived in one of the only three houses in the town not painted with black sump oil. I must be a year or two older than you, and I got to go to the parade. So I can tell you what you missed. We got the train at Conara – one in which each carriage had an outside door (complete with brass handles) for each little compartment. I guess it had picked up kids from St Marys and Fingal along the way. Ate Mum's sandwiches along the way. At York Park we sat on the grass while she drove around, giving us the regal wave from an open green Landrover. All very exciting. The athletics display was along the style made popular in East Germany; pyramids of athletes in white shorts and so on. No doubt she gave a speech, shielding her eyes from the sun. But it was a long time ago. I probably slept on the way home.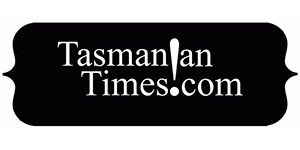 Author Credits: [show_post_categories parent="no" parentcategory="writers" show = "category" hyperlink="yes"]