*Pic: Official handover ceremony on September 18, 2015, centre pic, from left … Rodney Dillon, Deputy Chair, & Ben Sculthorpe, Chair weetapona Aboriginal Corporation, Dr Dawn Casey, Chair, Indigenous Land Corporation (ILC) and Neil Westbury, Chair of the ILC's National Indigenous Pastoral Enterprises subsidiary at Murrayfield Station, North Bruny.
Bruny Island Murrayfield handover ceremony
It's been a long journey for the weetapona Aboriginal Corporation who, on September 18th, took ownership of the historic Bruny Island property of Murrayfield, formerly home to the Nuenone people, the place where Truganini was born.
Like most ceremonies of great significance it was simple – a small celebration to mark the Indigenous Land Corporation's (ILC) decision to grant Murrayfield Station on North Bruny Island to the weetapoona Aboriginal Corporation.
Murrayfield is one of 20 land grants the ILC will make in its 20th anniversary year, one ILC Chair Dr Dawn Casey described as "a significant property in the indigenous estate" protecting more than 300 Aboriginal heritage sites. At the same time, Murrayfield produces 40,000 kilos of fine wool and 2,000 fat lambs a year.
The Aboriginal history exhibition at the Bond Store Gallery in Hobart's TMAG depicts a war between pastoral and traditional landowner interests, illustrated by a dramatic stuffed-animal face-off between kangaroo and sheep. The deeper significance of this particular ceremony is that after nearly two centuries – since 1824 when the land was settled by the Davis family – Murrayfield has returned to the custody of local Aboriginal people to both practice their culture and run the farm.
"This area has had a sad and difficult history," acknowledges Neil Westbury, ILC Board member and Chair of its agricultural subsidiary National Indigenous Pastoral Enterprises (NIPE). "Now we're celebrating the extraordinary story in terms of foresight and vision of Rodney Dillon and others to acquire Murrayfield in the first place. Prior to this, Aboriginal people were generally denied access to the area by its previous owners."
Westbury started his 40-year career in the early 70s working on pastoral stations – a period he describes as "tumultuous". Since then he's worked his way through the Native Title era alongside former Prime Minister Paul Keating, and more recently through the era of Aboriginal Reconciliation with Pat Dobson.
"I've been around," he says. "I know the handover on Bruny was a really important and proud day for Aboriginal people. I have a long interest and passion for Aboriginal land acquisition and management, and Murrayfield is a stand-out property in Tasmania. It reflects strong, long-term relationships that have been carefully nurtured."
Rodney Dillon, a descendant of Fanny Cochrane Smith, was born and raised opposite Bruny Island, at Nine Pins Point, Verona Sands. He says Murrayfield shows how farming and Aboriginal culture can work together.
"It's a good farm," he says, "but it's more about managing our heritage and our culture, being able to keep our culture alive, and have access to our culture."
Which is why weetapona, for the next five years at least, is leasing back the sheep business to NIPE to operate as an ongoing agricultural concern. A similar arrangement operates at Roebuck Plains, an iconic pastoral station in the Kimberley, bringing the number of agricultural businesses operating on Aboriginal land across the country, run by the ILC, to fourteen. Revenues of $22m annually are returned to the businesses. Murrayfield, purchased by the ILC in 2001 for $4.4m, made a cash-operating surplus of $292,000 in the last financial year 2014-15.
In 2013 Dillon received a human rights award 'for a person living in Tasmania who has taken action to ensure the promotion, protection and fulfillment of human rights' from the late Governor Peter Underwood. It gave Dillon pause for reflection because some of his actions had led him to being consistently arrested in National Parks for harvesting mutton birds. Rodney Dillon also has a criminal record in the Hobart Supreme Court – for taking abalone he considered a Native Title right.
On one occasion, Dillon was fined more than $12,000, "a lot at the time for me to practice my culture". He says he has around 30 charges against his name, "but I always thought it was right because it was important to me to keep my culture alive".
"I'm a black man with a white man's skin," Dillon says. "I want to live in two worlds and for people to have an understanding of that. I don't want to be a fish 'n chip black fella. I want to catch my own food."
On the Murrayfield handover he uses words sparingly. "I suppose there's a fair bit of pride, but I don't want to only talk about being Aboriginal but be Aboriginal. I worry about our culture dissolving because it's easy to talk about being Aboriginal but it's hard to get up and get a feed of scallops.
"Some people who speak loudest have the least culture."
There are a couple of people Dillon acknowledges, including Lois Peeler, one of the original members of the all-Aboriginal girl group The Sapphires, who he says was instrumental in encouraging the ILC Board to visit Murrayfield Station 15 years ago. And former Murrayfield owner Wesley Hazell, whose decision it was to sell the family farm – hard in anyone's language.
"As a young man you grow up and you think there's a fair bit of racism against you," Dillon says. "But Wesley was one of those people that was dead set in working with us and wanted us to have it. I think sometimes you underestimate the potential of other people when you're used to it being the other way. If he hadn't been like he was he would have sold it to somebody else."
Wesley Hazell still holds back tears at the thought of selling the family farm, "Dad's pride and joy", but is today full of praise for Murrayfield, describing Rodney Dillon as "a great man".
"Murrayfield is a huge credit to the professional nature of Rodney. Look, Murrayfield Lamb is now on the menu at Uluru. Times were different in the Nineties. Agriculture was in the doldrums and something had to give. I managed the property on behalf of my family and I could see, personally, that the best place for Murrayfield to belong would be with the ILC. Truganini was born on Bruny Island and spent time in Trumpeter Bay and on the foreshores.
"It wasn't an easy process. My family had given me financial control because they knew I loved the farm. And there I was telling them 'You'll have to sell it'. We had to go through a lot of heartache to get to the end goal…"
If history had been different, and the property had been sold to a different kind of landowner, or sold off title by title, the ILC may never have bought Murrayfield. Lucky that Wesley Hazell was the kind of man who also did his homework.
"The more I researched, the more I talked to people, the more I realized how significant the property was."
In the 1800s, preacher turned Aboriginal "protector" George Augustus Robinson lived at what is now known as Missionary Bay on Murrayfield. Wesley Hazell recalls the remains of Robinson's house, where he worked with Aboriginal people, being sited on the family farm. As a young man, working on the property with his dad, he found an old map detailing roads and significant buildings.
"As a kid I remember in the old Sunnyside homestead, under the verandah, there was a convict-built, brick hiding with port holes, built against attack from bushrangers. It was old and dilapidated – the chimney was falling down. Either we had to fix it up or knock it down. So we knocked it down to keep it safe. If only we'd known about its' significance then; that it was a part of history, although not particularly the right history. We've come a long way with our understanding of history in Tasmania.
"It's a huge achievement for Rodney. He's put an awful lot of work into it and I think the world of him."
Last month, along with nine other Aboriginal Corporations in Tasmania, Rodney Dillon formed the Tasmanian Regional Aboriginal Community Alliance (TRACA) to ensure regional Aboriginal groups not allied with the Tasmanian Aboriginal Centre or the Aboriginal Land Council Tasmania were no longer ignored by government,
"Groups in their areas want to be Aboriginal in their area," Dillon says. "They don't want to be a national or a State group. They want to be where they are. And you want people to be in charge where they are. We want self-sufficiency so we can determine ourselves and break the welfare cycle. It's very important to be Aboriginal people first – and then to be able to do these other things, like at Murrayfield. It's the trick of travelling in two worlds isn't it? And it's not simple to be able to do that. Like being a migrant in your own country."
Earlier this year, in the process of leading up to the handover, the ILC visited Murrayfield on Bruny Island. "We work with groups for as long as they want us to," says Board member Neil Westbury. "It's one of our corporate benchmarks that we can successfully grant land back."
During that visit, Ben Sculthorpe, the Chair of weetapona Aboriginal Corporation, told the ILC Board, 'We view this place as home now.'
To the ILC's Neil Westbury, "That says an awful lot of things."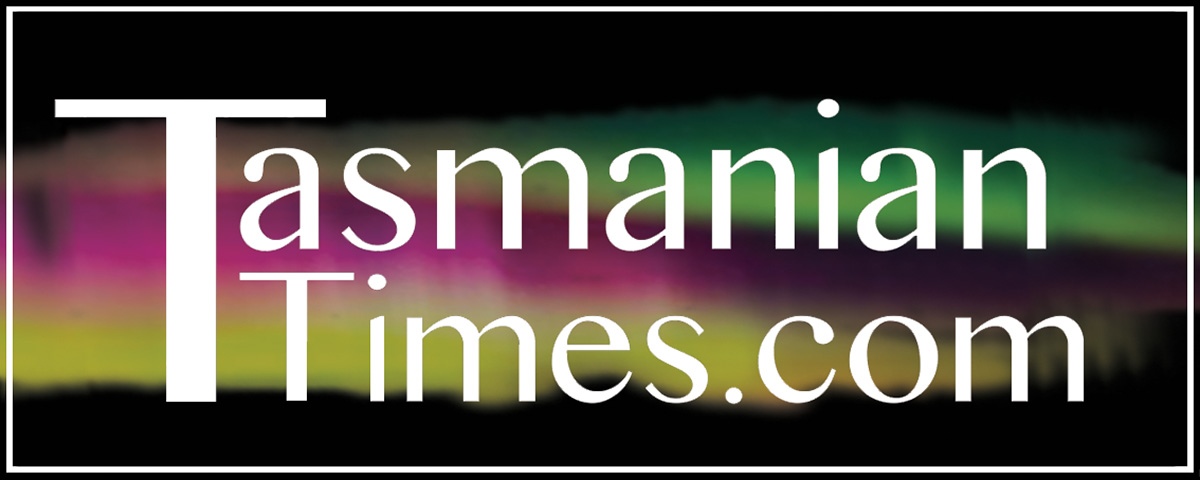 Author Credits: [show_post_categories parent="no" parentcategory="writers" show = "category" hyperlink="yes"]