With MONA, David Walsh reinvigorated Tasmania's economy and culture. A decision to take on the family who owns the state's poker machines could see him remake it politically as well.
In Tasmania, the power of the Farrell family is more pervasive than that of the infamous Gunns Limited at the height of the woodchipping mania. They were given the first casino licence in Australia, at Wrest Point, and for nearly 20 years have owned every single poker machine in the state. So intertwined is the family with the political establishment that it has been generally assumed they would enjoy this monopoly for life.
In 1993, a Liberal government introduced the peculiarly named Gaming Control Act, which abolished restrictions on the type and location of electronic gaming machines. The five siblings who had inherited their father's gambling business were given the exclusive right to place poker machines in any pub or club willing to pay for them. The turnover of the family company, Mulawa Holdings, trebled on the back of the pokies licence, with profits soaring from $596,000 in 1993 to $29 million a decade later.
Concerned social welfare groups were told that nothing could change before the pokies contract expired in 2008. In the 2002 state election, the government emphasised that the market was now mature – there was one poker machine for about every 80 Tasmanians of gambling age – and pokies would not spread much further. No mention was made of extending the contract.
However, within weeks of the conclusion of the election, secret negotiations to extend the contract began. The terms of the new contract became public in March 2003. It was extended to 2018, with a further five-year extension clause beyond that. Taxes were marginally increased and a supposed cap, set higher even than the existing level of machines, put in place. But the company continued to retain about 70 per cent of the more than $200 million lost on poker machines in Tasmania each year.
Promises were made to parliament that in return for the business certainty generated by the deal, 180 jobs would be created in a previously announced resort to be built on the east coast. In job-hungry Tasmania, the assurance was gold and it was hammered hard. This was nearly as many jobs as would be promised by the later pulp mill. The legislation was duly passed. The resort was eventually built, five years after the timeline promised in the deed, with fewer than 50 jobs delivered. Nevertheless, the successful boutique hotel now called Saffire has become critical to the family's public face. It is the only new hotel they have ever constructed.
…
But on Monday evening Walsh made an extraordinary announcement. He withdrew from the arrangement precisely because it was being used to extend the pokies licence, and launched an eloquent tirade against the harm done by the pokies and a "stagnant status quo".
Walsh made public copies of correspondence and details of meetings on his website. He reached out directly to his support base, the Tasmanian community. Walsh contended that, "it's up to us who think that pokies are a problem (apparently 80 per cent of us) to give a clear indication of the direction we want". He continued: "Since I'm the idiot that inadvertently started this process, I should lead it now, even if I'm the loss leader… If needs be, I'll throw away Monaco, to keep my integrity."
The Farrells have tried to pretend that nothing has changed. They have stated that without a pokies contract extension, the family will not be able to invest about $100 million in an overdue refurbishment of their two casinos and in building a new resort at Port Arthur. But this investment pales into insignificance compared with what Walsh has put on the table – a 160-room hotel, a function centre, a thousand-seat theatre and gallery expansion, worth more than $200 million. All of this will need to be scaled back without the 12-table high-roller casino.
Walsh has remained polite with the government but he has made it clear to the Farrells that he will consider making his own bid to operate poker machines, one designed to reduce community harm, if they continue to put their own interests first. The treasurer has announced that the current process has now come to an end and that the government needs time to work out how best to proceed. The most obvious solution seems to be the one that has never before been tried: a proper and transparent public policy process. More likely, the Farrells will get their contract extension and the government will separately licence MONA.
But Walsh's public rebuke could prove to be one of the most influential political testaments in Tasmanian history. Everyone recognises MONA's contribution to culture and jobs. But on Monday evening Walsh gave what is his most surprising gift yet to the Tasmanian people – real hope that the corridors of power and vested interest might be broken open.
…
EARLIER on Tasmanian Times …
• Liberals back old, destructive loser. The Blackmail Threat
*JAMES BOYCE has written extensively on pokies for Tasmanian Times over the years … stretching back to the jurassic early years of TT, including …
• Why the Pokies (and Andrew Wilkie) matter …
• Pokies: Bullying has done its job
• Why I will vote for Andrew Wilkie
• Pokies: Dear Jim Wilkinson …
• Karl Stevens in Comments: So, cheers to David Walsh for pulling out of this lie. One company holds a total poker machine monopoly on one little island for over 2 decades? Get real Peter Gutwein, this is Australia, not some crime empire South of Sicily.
• Kev Rothery in Comments: #1 Karl – Good point. What goes on in Tasmania really does resemble Mafia criminality at times. This relationship between government and Fe'ral Hotels is really a classic example, and that with Ta Ann would be another. Pokie exploitation of problem gamblers is without any doubt an ongoing crime against humanity, yet continues to be supported by our Tasmanian politicians! The reason no doubt is Fe'rals' patronage of our 2 main political parties with donations. The result is a crime sanctioned by our democratic system, which is in such strong need of a different funding model. I heartily congratulate David Walsh's stand on this issue, that has now got the crime of Pokies more firmly onto the political agenda.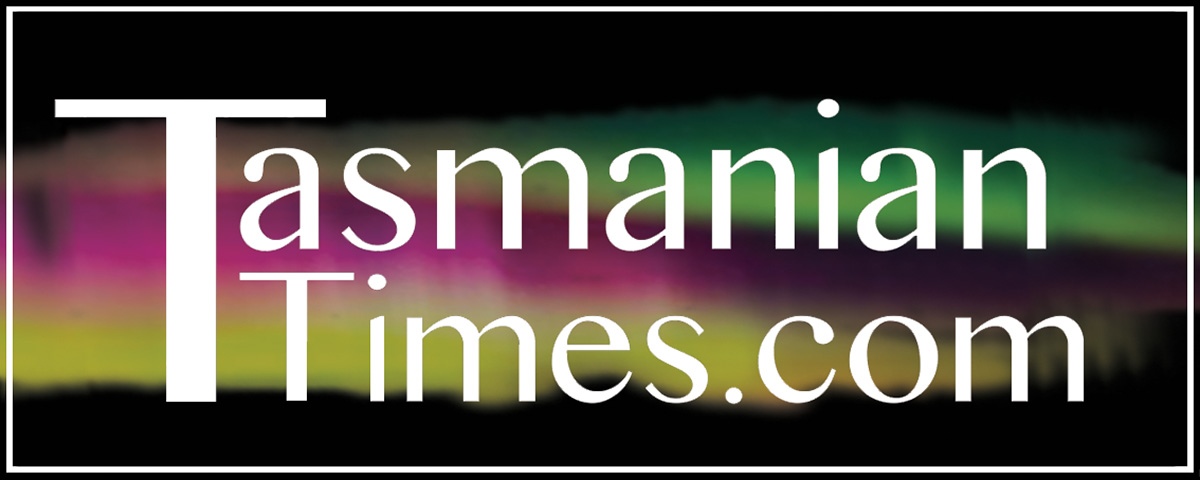 Author Credits: [show_post_categories parent="no" parentcategory="writers" show = "category" hyperlink="yes"]