And so … after at least a decade, millions of dollars, constant war and constant derision – and including a $5000 Reward hosted by Tasmanian Times for a freshly-killed fox – a light appears to have dawned … Mercury: Rockliff switches sides on fox hunt TASMANIA's controversial and expensive fox hunt wasted millions of dollars chasing ­imaginary pests, Jeremy Rockliff told Parliament yesterday. The Primary Industries Minister accused Labor of putting all its bio­security resources into "chasing imaginary foxes around the state" and leaving other areas exposed. The Fox Eradication Taskforce was established by the Labor government in 2001 and billed as a necessary response to the biggest invasive pest threat the state had ever faced. Since then $50 million had been spent. At its peak the fox taskforce had a staff of 63 and 34 vehicles. Reported sightings, the discovery of scat and a dead fox near Burnie were cited as evidence that a population had become established. Mr Rockliff said in 2006 that then primary industries minister David Llewellyn had put wildlife at risk by not allocating more money to the ­effort. The taskforce was abolished in 2013 but money was still being spent maintaining a "watch and act" effort to ­respond to reported sightings. Independent MLC Ivan Dean, a long-time critic, last year unsuccessfully called for the Government to conduct an inquiry into the fox chase. Yesterday, Mr Dean said he was stunned Mr Rockliff had come out against the program. "I was hung out to dry and called a moron for my stance," Mr Dean said. Another critic, wildlife biologist David Obendorf, said Mr Rockliff was the first bio­security minister to acknowledge money was wasted …
• David Obendorf in Comments: For the period 2001-2013 the Tasmanian fox program was supported by all political parties – Labor, Liberal and Tas Greens. Primary Industry Minister, Jeremy Rockliff is the first Minister responsible for biosecurity to acknowledge that taxpayer funds were wasted 'chasing imaginary foxes'. I do congratulate him for his honesty, and yet it has taken far too long in coming. Tasmanians deserve an explanation from the Tasmanian Labor Party who were in government for the whole time this expensive fox program operated. An independent scientist panel – of which I was a member – worked for nearly 5 years reviewing all aspects of Tasmanian fox program. We have now published our research findings in leading international science journals. We concluded that there was no empirical evidence that a fox population existed in Tasmania – localised or widespread. Consequently the justification to keep that taxpayer-funded program going for over a decade supported by tens of millions of dollars needed to be critically reviewed and published. There are some extremely important lessons for Biosecurity Tasmania to learn from this fox program. Minister Rockliff's press release and his comments in the Parliament yesterday now put the Tasmanian government firmly in opposition to the Invasive Animals-CRC claims in 2014 that "foxes are now widespread in Tasmania". I wonder what the Commonwealth Governmemnt's position will be now?
• Ian Rist in Comments: Taxpayers' wasted funds is one thing but who is going to take responsibility for the badly thought out, ill-advised 1080 meat based baiting campaign? Native animals and domestic dogs were poisoned in this stupid saturation baiting campaign. A blight on Tasmania's sad History which will have long term ramifications and consequences with a similar likeness to the irresponsible action of the Government of the day placing a bounty on the Thylacine. In both instances we will not forget and we will never forgive.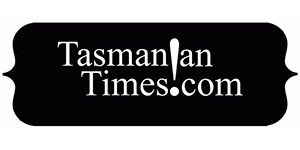 Author Credits: [show_post_categories parent="no" parentcategory="writers" show = "category" hyperlink="yes"]