Christine Milne and Bob Brown are saddened to announce the passing yesterday of Dr Louise Crossley.
Christine Milne said, "Louise Crossley led a remarkable life full of high achievement driven by her curiosity, exploration and passion for the natural world and the people around her.
"She was a leader, a great traveller, and a person who made things happen, from her days at the Powerhouse Museum to the Commission for the Future, to the Antarctic Division, and more recently her work to help establish the Australian and Global Greens.
"She loved the Antarctic and was a pioneer as Station Leader at Mawson Base in 1991, only the second woman in Australia to lead a base.
"She was the very first convener of the Tasmanian Greens, stood as the Greens Senate candidate in Tasmania in 1998 and also served as one of the first conveners of the Australian Greens.
"Louise was a wonderful role model of female leadership and friendship. She was generous, kind, compassionate, strong and never lost her passion for people, music, ideas and new experiences. To the last she was a champion for women.
Bob Brown said, "Louise Crossley was an eminent Tasmanian scientist, author, environmentalist and community leader.
"Using new computer technology, she collated the Global Charter, which binds 80 Greens parties around the world, from the wintry Antarctic base on Macquarie Island.
"She had a great no-nonsense intellect, quick dry wit and keenness to protect the biosphere, not least Tasmania's wild and scenic beauty.
"She was a Convenor of the Australian Greens and has a special place in the annals of Greens political history at state, national and global levels," he concluded.
• Vica Bayley: Farewell Louise Crossley
• Dr Kevin Bonham in Comments: As many will be aware I only very rarely post here any more, but various factual errors in #1 must be corrected. There was no Senate election in 1991. Dr Crossley was actually the Greens' lead Senate candidate for Tasmania in 1998, which wasn't the Black River bomb year. Although the Greens' electoral stocks in the state were at a very low ebb at that time making her task extremely difficult, a totally baffling decision by One Nation to preference the Greens resulted in a close contest with Crossley eventually missing out to Harradine and Labor by just a few thousand votes; the outcome was unclear for many days. The Black River bomb hoax actually happened in 1993 …
• Chris Harries in Comments: Kevin, here's a little bit of inside information that may take some of the bafflement out of your clarifying post. In the 1998 election (if that date is correct) I was charged by the Greens with undertaking preference negotiations – a task that I absolutely abhorred, being fundamentally opposed to the above-the-line system. In that capacity I had gone in to witness the electoral commission's draw on the Senate ballot slip composition. … A little bit of add-on to Louise Crossley's candidature. Subsequent to her election campaign she had a community leadership profile on a number of issues but for some unknown reason the Mercury seemed to have it in for her, pejoratively labelling her – during the subsequent three years – simply as a 'failed' candidate. Owing to Louise's legendary good nature and political awareness she took this without bitterness. She was not only an incredibly mature and thoughtful person, she had a thick skin to boot.
• Peta Colebatch, Languedoc, France in Comments: Louise was also a great navigator and clear thinker. Having brought her to Tasmania as the inaugural Director of the late lamented International Antarctic Centre, I then grew to marvel at Louise's wide-ranging abilities in recruiting and inspiring staff, her ability to write concisely yet eloquently, her artistic sense, and her organising ability – all of this pre-dating her time as Station Leader for the Antarctic Division. She subsequently went on to many more public activities with the Greens and others, as well as book writing. In 2006 she joined me in the Languedoc, taking great delight in navigating the tiny car through haphazard villages and ever rougher and narrower roads, with hardly room for a goat let alone a petite car, while she marvelled at the wildness of this part of France. She was a great writer, traveller, adventurer, organiser, inspirer, mentor, community activist, and a friend. She will be missed, deeply.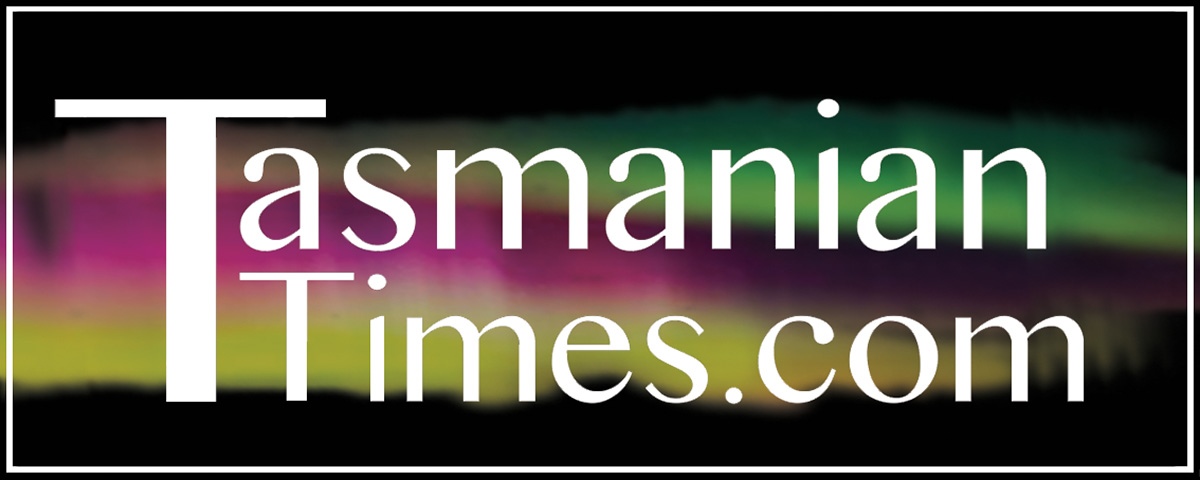 Author Credits: [show_post_categories parent="no" parentcategory="writers" show = "category" hyperlink="yes"]