Trains, lanes and an AFL team are our latest delusional fantasies – they are starting to challenge (a) trees (I'm agnostic – fantasists both, the huggers and the chippers) and (b) tourists ("It'll be a tourist attraction!!!!").
TRAINS: the Hobart Northern Suburbs Light Rail (with an occasional pining for a Barely Fast / Just Above Dead Slow revived Tasman Ltd).
LANES: a four-lane Midland Hwy – maybe; a four-lane divided carriageway – unnecessary; a four-lane Midland Freeway – as if. And the latest . . .
"ONE STATE, ONE TEAM" (as the Mercury campaign puts it) – tell 'em they're dreamin'.
But first, terms: getting your terms right means making your case stronger. For example, the NSLR is about 'mass transit' not 'public transport', which can mean everything from a collection of bureaucratic bicycles to a national airline.
"One State, One Team": wrong – if we do need such an entity, what we should aim for is an AFL 'club', as in a C.L.U.B. sort of club. We already have, in a physical but attenuated way, two 'teams', which represent two Victorian 'clubs'. (And are we really 'One State'?)
So, what's delusional about a club of our own in the game of our own? Lots.
DEMOGRAPHICS: we have c. 510,000 people, which, yes, is more people than in Geelong (which has an AFL club of its own, founded in 1859), and which, yes, is about the same number of people as on the Gold Coast (which has had its own club since 2011). So what's the problem?
Transport links, that's one: Geelong has road and rail links to Melbourne's 4,350,000 people; ditto for Gold Coast's road and rail links to Brisbane's 2,240,000 (over 4 x ours). We have Bass Strait.
Hinterlands are another: Geelong is in Melbourne's, and is the quasi-capital of Victoria's Western district; the Gold Cost is almost a conurbation with Brisbane, and is close to the populous SE corner of Queensland. We have . . . umm, King Island and Flinders Island.
DISTANCES: Geelong is 75km from Melbourne; the Gold Cost is 95km from Brisbane. Launceston is 555km as crows fly from Melbourne, and Hobart another 200.
DISPERSAL of population, and this is our 99% genuine 'Tassie leads the nation' feature: we have three widely separated centres of population in Hobart, Launceston and the NW – if C Julius Caesar had got himself down here, he would have written (like he did about Gaul) "TASMANIA IN III PARTES DIVISA EST". (The Romans were a capital letters sort of people.) Just as Caesar's Gaulish opponents could never agree on how to fight him (seems to be a Celtic trait), our putative Tassie AFL club will get this reaction from the 'wrong' end of the Midland Hwy; "Well, if the team's gunna be there, well, we ain't going all that way to watch 'em".
Next, what Joel Grey and Liza Minnelli sang about in Cabaret . . .
DOLLARS: lots of us are questioning, and some of us are whingeing about, and a few of us are 'outraged' (wonder what word is left for, say, the latest Boko Haram atrocity) over the $3,800,000 annual government subsidy for Hawthorn games at York Park during 2017-2021. If that figure is too much, what about the ongoing, year-after-year, season-after-season $45,000,000 to $55,000,000 annual running cost of a club of our own? Plus there's . . .
DESERVE, as in "We deserve one".
OK, is there another way we can sort of get a club of our own?
One mooted scheme – but in reality more like a Baldrick "cunning plan" – is this: that a Melbourne club play eight of its 'Home' games here, split between Hobart and Launceston. The more realistic of you, and those among you who have any experience of football clubs (any sports clubs, actually) will have spotted the inevitable Baldrick-style cock-up: what president of a Melbourne-based AFL club will be game enough to front a club AGM to announce:
"Umm, errh, right, that's the agenda done, members, but, oops, nearly forgot, there's one more issue just before you all head off: next season we will be playing only three, yeah, that's right, just the three 'Home' games in Melbourne – the other eight will be down there in li'l ol' Tazzee!!"
Exit, pursued by not just one sore-headed bear . . .
Leonard Colquhoun 7248
August 2015
EARLIER on Tasmanian Times …
• Martin Flanagan: The AFL's Governor Arthur colony … Tasmania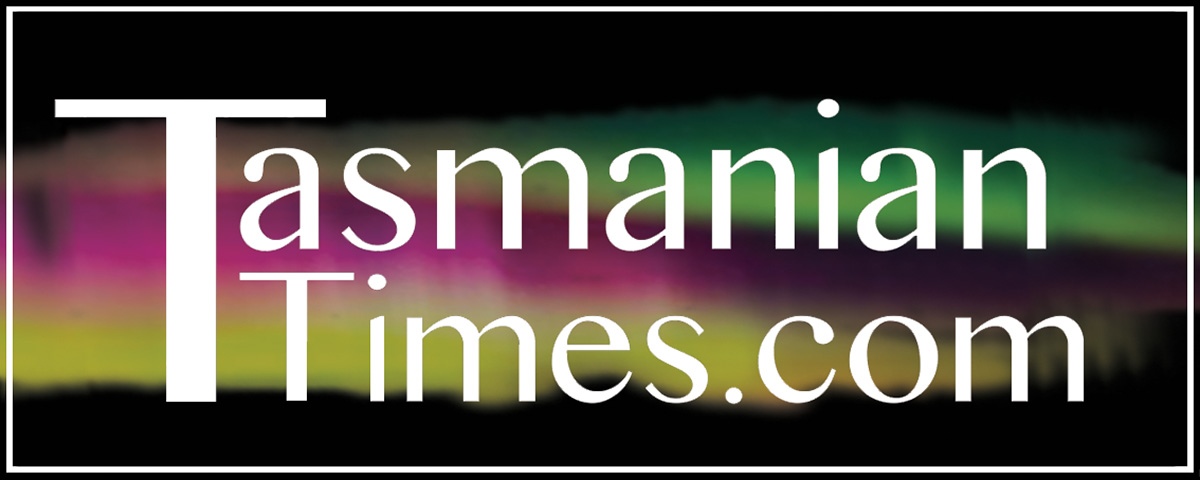 Author Credits: [show_post_categories parent="no" parentcategory="writers" show = "category" hyperlink="yes"]