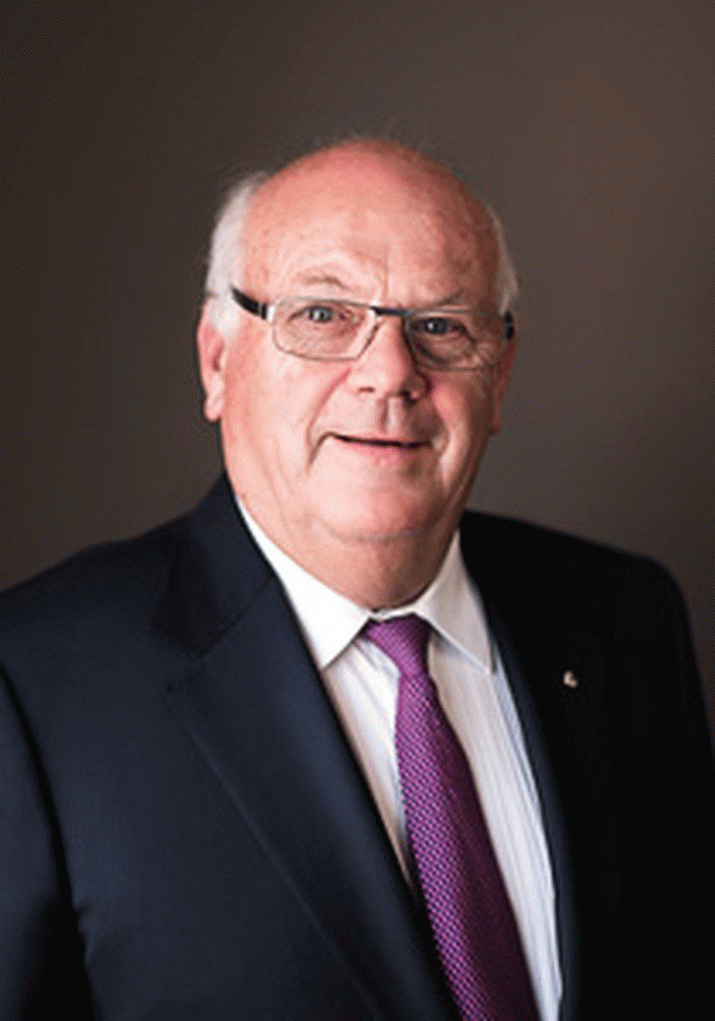 Tasmanian public servants are escaping prosecution for misconduct because the Tasmanian Government is complacent, according to the head of the integrity watchdog.
Murray Kellam is stepping down after five years as Tasmania's inaugural Chief Integrity Commissioner and has taken a parting shot at the Government.
In a statement, he accuses the Government of complacency in tackling corruption ( Read Murray Kellam's full blast, HERE ), saying its failure to create an "offence of misconduct in public office" has meant public servants who would be prosecuted in other states are getting away with misbehaviour.
He attacked the Government's budget cuts to the watchdog and what he described as a "manifestly inadequate" legislative framework.
"There appears to be complacency in Government and in the bureaucracy that allegations of corruption of the nature that have recently resulted in prosecutions being commenced in New South Wales, Victoria and South Australia, after investigations by their integrity bodies, will not occur in Tasmania," the statement said.
"It is simply naive to assume that Bass Strait forms some sort of a barrier to corruption and it is naive of the Government to, as it has, assert that other bodies such as Tasmanian Police have the capacity to detect and investigate such public sector corruption.
"I fear that such complacency and naivety will in the future prove to have given the 'green light' to corruption in this state."
Mr Kellam accused the Parliamentary Joint Standing Committee of failing to make a decision on a code of conduct for Members of Parliament, despite the commission having drafted one more than four years ago.
• Cassy O'Connor: Outgoing Integrity Commission Chief Slams Cuts and Complacency Retiring Integrity Commission Chief Commissioner, the Honourable Murray Kellam AO, has exposed in raw detail the Hodgman Liberal Government's attempts to undermine and weaken Tasmania's Integrity Commission, potentially giving the 'green light' to corruption in the State. Mr Kellam, a former Supreme Court Justice in Victoria, is scathing of the Liberals' decision to slash the Integrity Commission's funding by 20%, accusing the Government of ignoring advice, clearly in a bid to justify the budget cuts publicly.
• Lara Giddings: Integrity Commission's blast for the Liberal Government
• John Francis in Comments: My experience of working in multiple departments of the Tasmanian Public Service since the beginning of the 80s is that corruption is often rewarded with promotion and incompetence is simply ignored. That is, of course, if you are part of the incestuous 'in-group'. If you are not, then heaven help you.
• ABC: Hobart barrister Greg Melick set to be named Tasmanian Integrity Commissioner Hobart barrister Greg Melick is expected to be named as Tasmania's new Chief Integrity Commissioner, replacing Murray Kellam, who finishes his five-year term this month. Mr Kellam wished his successor well, but warned that he faced "major obstacles", including budget cuts and government complacency over corruption. Tasmanian Law Society President Matthew Verney said Mr Melick, who was expected to be announced as Mr Kellam's replacement next week, was a well-regarded legal practitioner. "He will bring to it a sharp mind and great ethics, which are obviously very important attributes to the job," he said. "The role of the Integrity Commissioner demands someone who's fairly robust, and strong in their approach to issues of corruption, which obviously are at the heart of what the Integrity Commission is there to deal with." Mr Melick, who declined to be interviewed, served in the Australian Defence Force for more than 40 years and worked for Cricket Australia as a special investigator into corruption in the sport.
• John Forsyth in Comments: Mr Kellam blames the current State Government for the Commission's failure to perform. Keep in mind the background to the creation of this white elephant during the time Lara Giddings was Attorney General. Does anyone remember the Magisterial appointment which cost Steven Kons his job? The irrefutable reality is that the Integrity Commission was set up to sell the myth that the Labor government was anxious to clean up its act. The reality was that it was never intended that it would be a proactive force in exposing corrupt behaviour. To that extent it has been a roaring success
• John Hayward in Comments: The fact that Murray spoke out about the glaring deficiencies in the TIC only when departing says something about both the organisation and himself. While it's too early to say anything about Greg Melick in the job, he hasn't distinguished himself from the Tassie legal culture, which is a worry.
• Ian Rist in Comments: My faith in the Tasmanian system was destroyed during the twelve odd years of the fox saga. Especially during the time of the Parliamentary Inquiry into the Efficiency of the Fox program. What an absolute farce … I gave names and addresses of person involved in hoaxing, fabrication and fraud […], nothing, absolutely nothing happened, well not openly anyway. Plain commonsense dictated it was a sideshow from day one, but some politicians went along with it for all sorts of reasons – keep the "conservationists" happy, keep the farmers happy, ensure the continuing use of 1080, prop up some badly lacking departments with taxpayer-supplied largesse. The greatest tragedy was the very animals they claimed to be saving from the ravages of the non-existent fox were the very animals they were actually poisoning en masse.
• O'Brien in Comments: "Corrupt politicians make the other ten percent look bad." (Henry Kissinger). How can any person maintain even a shred of faith in government, public institution or the law after this unapologetic exit by another 'learned' and 'esteemed' pillar of the community? We knew there was something rotten in Denmark when Ms Etter split the scene. Let's face it folks we've been fleeced and fooled for a long time now, and it's not going away any time soon. From the first day the Union Jack ran up up a sapling on these windswept antipodean shores the people have been ruled over by a gang of thugs with god, the law, and the guard on their side, and there ain't no arguing with that logic folks regardless of the rights and wrongs. Any back of the envelope assessment of Tassie's recent history includes managed investment scams/schemes, Forestry Tasmania, pulp mills, builders insurance scams/schemes, wood chips, train loads of tax free hardwood logs as 'presents' for foreign friends, Ta Ann, salmon farms, WHA profiteering proposals, free housing renovations, invisible foxes, hundreds of thousands of poisoned native animals, grants for magic beans etc. etc. The list is long and ugly and doesn't end there, many people have become far richer from their 'sacrifice' 'working' in politics or public service with very little evidence of achieving anything of consequence. Forget wide ranging inquiries and royal commissions, we all know they would be compromised before they began and achieve nothing. A lot of money could be saved and directed to proper end by simply examining the statistical probability of so many members of the same families, close friends, ex-cops and 'old boys' from a leading private school being consistently selected 'on merit' for particular public service positions. This could be done in a couple of days by one or two people, cost effective, quick, concise and irrefutable evidence of nepotism, at the very least. While we're at it why not ask what response was forthcoming, aside from complicit silence from politicians of all stripes and union wind bags when approached for help reporting corrupt conduct within the public service? We who cling to notions of integrity, justice and public service are getting what we deserve by our dogged insistence that there must be justice and fairness in the end. Never forget folks some of these operators are without scruple they will lie, cheat, threaten, assault, set up, verbal and fit up to keep the gravy train rolling. Jesus wept. The good guys don't always win.
TUESDAY, August 18 …
• Cassy O'Connor: Premier squibs on Public Misconduct The Premier today offered no proper justification for Tasmania being the only jurisdiction in the country not to have a crime of public misconduct on the State's statute books. In Question Time today he made no commitment to accept the Integrity Commission's persistent call for the Criminal Code Act 1924 to be amended to include the public misconduct provision. The Premier seems to believe Bass Strait is an effective barrier to the kinds of serious misconduct in public office that integrity bodies have exposed in mainland states.
WEDNESDAY, August 19 …
• Mercury: Tasmania's corruption laws are sufficient, says Premier Will Hodgman TASMANIAN laws are adequate to crackdown on alleged corruption among state politicians and other public sector office holders, Premier Will Hodgman says. The Tasmanian Greens want to institute the crime of "misconduct in public office" — in line with an Integrity Commission recommendation — arguing the island state is the only jurisdiction in the country not to have such a law …
THURSDAY, August 20 …
• Launceston Conservative Speakers Club: Lifting the Lid on Corruption in Tasmania, Speaker – Dr Andrew Roberts
• Cassy O'Connor: Criminal Code Amendment (Misconduct in Public Office) Bill Tabled Both the old parties will be given the opportunity in Parliament to bring Tasmania into line with the rest of the country and ensure the highest possible standards of ethical, lawful conduct in public office. Tabled today, the Criminal Code Amendment (Misconduct in Public Office) Bill 2015 addresses serious concerns raised repeatedly by the Integrity Commission. Tasmania is the only jurisdiction not to have this offence in its criminal code or common law. This is unacceptable and can't be justified. The Greens' Bill would give the Integrity Commission the teeth it needs to do its job. Tasmanians deserve to know that those who hold public office are held to the highest standard and are not immune from the law. We hope the Government and the Opposition act in the public interest and support our Amendment Bill when we bring it on for debate next month.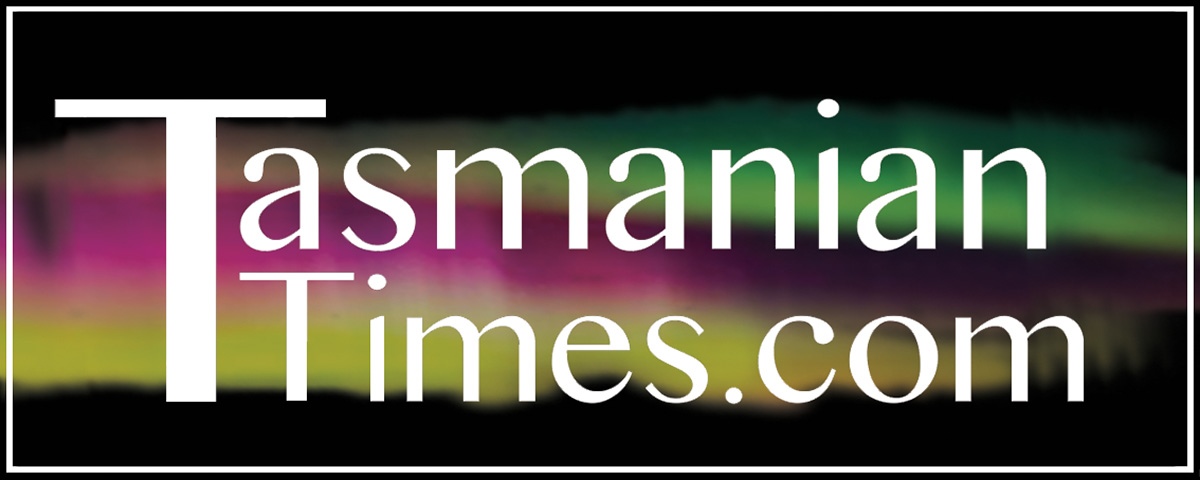 Author Credits: [show_post_categories parent="no" parentcategory="writers" show = "category" hyperlink="yes"]