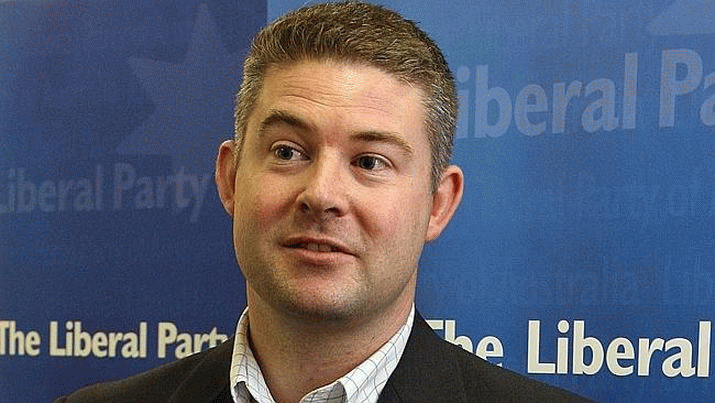 Who is the Power behind the Throne?
A good Chief of Staff is the last person a Minister speaks to at night and the first person he/she speaks to in the morning.
Phillip Coorey, writing in the Sydney Morning Herald, says …
"Early on the morning of June 12 [2009] the Liberal Senator Eric Abetz and his Chief of Staff, Brad Stansfield boarded a plane from Hobart to Sydney. Of several Abetz meetings in Sydney that day one would go down in political infamy.

Already it has severely wounded Malcom Turnbull's leadership, although the extent of the injury is still to unravel.

After lunch that Friday, Abetz and Stansfield joined Turnbull at the Potts Point office of Turnbull's wife Lucy. Lucy was not there. Godwin Grech was …."
When the resulting political disaster made the going a little too hot for Stansfield in Canberra, I suggest that Abetz flicked him as Chief of Staff to the newly-elected Premier of Tasmania, Will Hodgman.
Matthew Denholm writing in The Australian in Feb 2010 drew attention to Hodgman's recently-installed Chief of Staff – one Brad Stansfield – and noted his power over the Premier:
"It is clear by the way his minder, Brad Stansfield, former staff member to right wing powerbroker senator Eric Abetz interrupts at key junctures of our interview that the party is unwilling to remove the training wheels."
In an article written in the Mercury in 2014 by David Beniuk:
"Much of the credit for the Liberals' disciplined effort is given to Premier Hodgman's chief of staff and party powerbroker, Brad Stansfield.

The protege and former media adviser of Senator Eric Abetz, who earns a salary of between $220 and $260,000, has raised concerns among grassroots party members who believe he wields too much power.

Those who have worked with the former King Island journalist say he is a bare-knuckle fighter who has instituted the hard right approach of his former boss Senator Abetz."
Stansfield reports on all matters political in Tasmania directly to Abetz.
Like Abetz he appears to be Anti-Gay, Anti-Gay Marriage.
The homophobic view of the world was described in this Mercury opinion piece by Greg Barns in 2013, entitled; " Evil Prejudice denies gay rights" ( here ), which included this line:
"…..Last Thursday, Brad Stansfield, Mr Hodgman's chief of staff, tweeted darkly about the possibility of a High Court challenge to a same sex marriage law in Tasmania."
Hodgman, a talking head muttering the same old platitudes and looking rather like a stunned rabbit caught in the headlights, appears to me to be the puppet of Stansfield, who in turn reports to Abetz.
Abetz, as Special Minister of State in the Howard Government between 2001 and 2006, would have known Mantach as the file keeper in the controversial Government Members Secretariat (GMS) which contained a special dirt unit, then operated in secret by the Howard Government.
Mark Latham labelled it:
"A shadowy unit digging up personal dirt on political opponents".
A legitimate question to ask, in my view is: Was Abetz responsible for moving Mantach from this unit in Canberra to Hobart in October 2005?
Former Liberal staffer Greg Barns, when interviewed on the ABC, stated:
"One would hope that the GMS's rather shadowy role in political propaganda is not something Mr Mantach brings to Tasmania….."
I suggest that in fact Mantach. with his protector Abetz, brought to Tasmanian politics the Exclusive Brethren, a GMS contact from his previous life and position in Canberra.
I suggest Abetz next brought into Tasmania his former Chief of Staff, Brad Stansfield, to control the disaster that was unfolding after Mantach had lied about the Exclusive Brethren and their financial connections to the Liberal Party. When the lie was discovered Mantach told Matthew Denholm of the Australian in Jan 2007:
"I know it doesn't look fantastic".
By March 2008 the missing money had been discovered and possibly recovered (but more likely in part written off). This matter, I believe, was raised with Canberra by the honest Liberals in Tasmania but someone with enough power and skin in the game arranged for the subject to be buried and Mantach moved to a new constituency in Victoria where he allegedly offended yet again.
Why was the Mantach affair in Tasmania not reported to the police?
Why was Mantach then placed in the same situation in Victoria where he was sacked with no charges and the matter hidden … which begs the question, who was protecting him and why?
Kroger, a customer of mine, is now after Mantach; this is one of the few positives in this sorry saga, for Kroger is a dangerous enemy for Abetz and his coterie of apparatchiks.
Is it possible that in some way Mantach is connected through Stansfield to Godwin Grech and a dirt file that went horribly wrong, resulting in the requisite for oversight of all the players linked to Grech by one Senator Erich Abetz?
Or was it by chance that Abetz brought down Turnbull, also a customer of mine, and installed the Religious Right under Abbott into the Liberal driving seat?
These questions over Mantach, the GMS, the Exclusive Brethren, a protection racket over stolen money and political lies need answers … for democracy is at risk.
I suggest that Abetz is the strongest link in this convoluted chain and that he can provide us with those answers – the quicker the better.
• Senate. Hansard. Thursday, 20 August 2015
Page: 109
Senator STERLE (Western Australia) (18:38): I rise to address reports that a sum of money totalling $1.5 million has been stolen from the Victorian Division of the Liberal Party of Victoria. This story was broken by Melbourne's Herald Sun last night. According to the Herald Sun, forensic accounting firm PPB Advisory was called into Liberal Party headquarters some months ago. It is reported that a number of unauthorised financial transactions took place between 2010 and 2014. According to reports, a forensic examination of a number of computers has revealed that invoices may have been made out to a company which did not exist.
Mr Damien Mantach left the position of Director of the Liberal Party of Victoria on 13 March this year following the state election loss. He joined the Victorian secretariat in 2008 as deputy director, having previously been director of the Tasmanian branch of the Liberal Party from 2005 to 2008, and before then, a staffer for the Liberal Party in this building. At one stage he was a member of the Government Members' Secretariat—the dirt unit operated by the Howard government.
Today it has been reported that Mr Mantach was forced to repay money to the Tasmanian division while he held the office of state director. This has not been a matter of public knowledge until today. What was a matter of public knowledge was his behind-closed-doors dealings with the Exclusive Brethren and associated breaches of electoral laws. It is understood the Tasmanian division is now conducting an investigation into matters related to Mr Mantach's tenure. According to reports, senior Liberal figures were aware of the incident prior to Mr Mantach's appointment to Victoria as deputy director and his subsequent promotion to state director in 2011. Perhaps Liberal senator, Tasmanian powerbroker and now Leader of the Government, Senator Abetz, could shed some light on the party official he worked so closely with during this period.
Reports suggest that senior figures with knowledge of alleged questionable conduct by Mr Mantach in Tasmania include Liberal Party federal director Mr Brian Loughnane. It is understood Mr Loughnane was part of the selection panel that appointed Mr Mantach to the position of Director of the Liberal Party of Victoria. The other panellists were Mr Tony Nutt, the former chief of staff to Prime Minister Howard, current NSW party director, and mooted replacement for Ms Credlin, as well as then Premier Ted Baillieu and his then chief of staff Michael Kapel. In March 2013, Mr Mantach was caught in the middle of the Victorian police command crisis and there were calls for his removal. At a press conference on 8 March 2015, Mr Abbott said this of Mr Mantach:
"I know Damien well. He is a person of integrity. Let's see where this investigation goes but he has my confidence."
More recently, the member for Corangamite, the member for La Trobe and the member for Deakin have praised Mr Mantach for his role in getting them elected. The member for Wannon—current chair of the Parliamentary Joint Committee on Intelligence and Security—has also praised Mr Mantach's professionalism. Earlier this year, Mr Loughnane, a man closely connected to Mr Abbott's office, clashed with the Liberal Party's federal treasurer about disclosure and accountability on financial issues. The party's now former federal treasurer Phil Higginson threatened to resign his position over transparency issues and alleged conflicts of interest charges he laid at the feet of Mr Loughnane and Ms Credlin.
There are questions for Mr Loughnane to answer: first, his role in Mr Mantach's appointment; second, his knowledge of his conduct in Tasmania prior to his appointment in Victoria; and third, his knowledge of Mr Mantach's conduct during his Victorian appointment, including where the money went. Did any of it serve the Liberal Party's interests, state or federal? There are also questions for the Prime Minister to answer: first, his knowledge of Mr Mantach's conduct in Tasmania and Victoria; second, the Prime Minister needs to explain the reason he considers him 'a person of integrity'; third, the connection between his office and Mr Mantach; and fourth, the relationship between Mr Mantach and Mr Loughnane. The Prime Minister, Senator Abetz and Mr Loughnane have shown themselves to be poor judges of character, backing a man who stands accused of stealing no less than $1.5 million from the Liberal Party.
Senate. Hansard. Tuesday, 23 February 2010
Page: 902
*John Hawkins is an antiques dealer …
• ABC: Damien Mantach affair: Liberal Party members respond angrily to president's letter about financial management Tasmania's Liberal Party president Geoff Page has written to members about the Damien Mantach row, reassuring them "financial management" of the party has been modernised. Mr Mantach was forced to resign as the party's state director in 2008 after using a party credit card for $48,000 worth of personal expenses. He repaid the money but it did not appear on the party's annual return. He is now being investigated in a separate matter for allegedly stealing $1.5 million from the party's Victorian branch between 2010 and 2014. In a letter sent to Tasmanian party members on Friday, Mr Page said the party president at the time, Dale Archer, the senior vice-president, Mike Dyson, and the treasurer, Sam McQuestin, took a "sensible decision" and negotiated to have the money refunded. Mr Page told members Opposition Leader Bryan Green, who referred the matter to police last week, was using Tasmania Police "as pawns in… political game playing". The letter also said members should have confidence that the party would move on, with procedures in place to remain a strong and vibrant political organisation. But some party members replied to the letter in anger. One said, "Why weren't we told the truth at the time", while another said, "The damage this is doing us in the community is huge. Cover ups never work." In a reference to Tasmania's most senior Liberal, senator Eric Abetz, another response said: "[Dale] Archer did not contact all state exec. Me thinks that poor old Will [Hodgman is] not in Uncle Eric's coterie and is now a rabbit in the headlights."
• mr t in Comments: As a matter of interest I just completed a search on the Mercury website using "Mantach." I then entered each article since 21 August to date. Not one article was open for comment … Good to see the conga line of Liberals still continuing with the "operational matters" defence with Sam dancing at the rear and seeing no need to add to his own Heyson defence of an "oversight." I also note Mr Page's claim "financial management has been modernised" since 2008. 2008 was not in the Dark Ages! We have had them-there new fangled adding machines for quite a while now. Heck, we even have software! Some people study accounting and have qualifications. Some people have studied law although those in the Liberal Party obviously do not practice either … and we put them in charge of our Treasury!
• Dr John R. Wilson in Comments: A future Royal Commission into corruption and intimidation in the Liberal Party seems ever more likely …

Brad Stansfield …
• Mercury 2014: Concern raised over Hodgman Government advisers' Cabinet influence
FRIDAY, September 4 …
• Bryan Green: Calls for Hodgman to finally come clean on the Mantach affair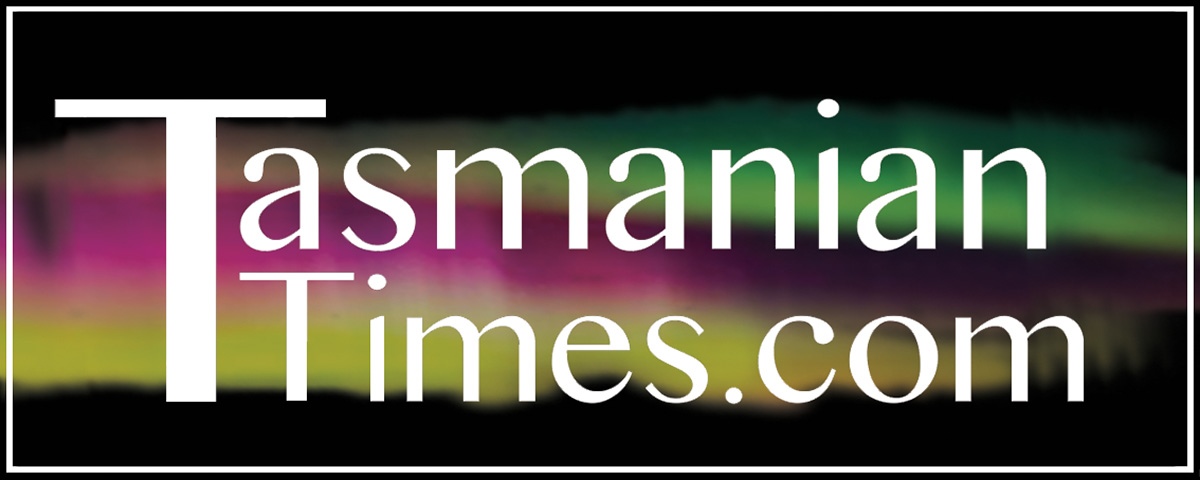 Author Credits: [show_post_categories parent="no" parentcategory="writers" show = "category" hyperlink="yes"]