The Premier continued his empty 'nothing to see here' rhetoric in Question Time today when repeatedly asked about the Tasmanian Liberal Party's dealings with its former State Director, Damien Mantach (Above).
Premier Hodgman failed to answer question after question in Parliament, despite being a member of the Liberal Party Executive who presided over Mr Mantach's "resignation".
Tasmanians want to believe in a Premier who is open and transparent, not one who is keeping things cosy inside the Liberal tent.
What we can read into the Premier's non-answers is that he and his campaign managers must have believed any exposure of Mr Mantach's alleged actions would damage their brand in the lead up to 2010 election.
It is safe to assume Premier Hodgman's Victorian Liberal counterparts may have a different view on how this matter should have been handled.
• Bryan Green: Questions to answer over stolen funds "The Premier's response to serious questions in Parliament today was pathetic and his defence that the stealing allegations were dealt with 'appropriately' is just not believable."
EARLIER on Tasmanian Times …
Nothing to see …
• HERE and …
• HERE and …
• HERE
• PB in Comments HERE: From the Australian dated August 22, 2009 by Matthew Denholm: Liberals admit role in hate ads THE Liberal Party has come clean about the extent of its involvement in hate advertisements placed by the Exclusive Brethren sect in the last Tasmanian election campaign. Despite having once denied any co-operation over the advertisements, the Liberal Party yesterday confirmed its staff had transferred the text to electronic format, vetted the ads for compliance with the electoral laws and forwarded them to its advertising agency. The advertisements, which ran in local newspapers in the 2006 state election campaign, targeted the Greens, claiming the party's policies on transgender and intersex people would "destroy families and society''. In March 2006, then Liberal state director Damien Mantach insisted there was "no co-operation'' between the party and the Brethren over the ads. But The Australian revealed documents in January 2007 showing the ads were billed by three separate newspapers to an advertising account held by the Liberal Party. Mr Mantach then admitted meeting Brethren members to discuss "tactics, themes and messages'' in the lead-up to the election campaign. But he continued to deny the party paid for or placed the advertisements … • And there are further reproductions from MSM by the wonderful PB, HERE …
• John Hawkins in Comments: … The missing link is that Stephen Hales of the Christian Lobby Group but in fact of the Exclusive Brethren was a sponsored and declared Lobbyist in the Federal Parliament sponsored by non other than one Senator the Hon Eric Abetz. Was it as a result of Abetz as the sponsor that, Mark Mackenzie, Stephen Hales and Bruce Hales met the Prime Minister in his parliamentary Office. This fact I suggest links between the Exclusive Brethren, Hales, Mantach, Abetz and the cover up in Tasmania that has now cost the Liberals some $1,500,000 in Victoria. What say you Senator Abetz?
• John Hawkins in Comments: The senior and key player in this saga that has now cost the Victorian Liberals one million five hundred thousand dollars is a man who was at the time sitting in the Senate illegally as a dual national, a Tasmanian, one Senator Erich Abetz. Abetz was willing to accept $50,000 on behalf of the Liberal Party from Gunns three weeks after being made Minister for Forests, Gunns was a company then pushing a pulp mill in his home state Tasmania run by John Gay … now a convicted criminal. Not a good look Erich – will the "Mantach Gate" prosecution make the words of Lady Caroline Lamb ring true?
• Senator Nick McKim on Liberal's Mantach Scandal Leader of the Government in the Senate, Senator Eric Abetz, has serious questions to answer given revelations yesterday by Tasmanian Premier Will Hodgman that Senator Abetz was briefed on Damian Mantach's Tasmanian credit card scandal in 2008. Questions that Senator Abetz must now answer include: • Exactly when was he briefed and by whom? • Exactly what was he told? • Why did he allow himself to become complicit in a cover-up of the real reason behind Mr Mantach's resignation? • Why did he not inform his Liberal colleagues in Victoria of the real reason behind Mr Mantach's resignation? • Why did he not insist that the matter be referred to Tasmania Police? • When did he become aware that entitlements of Victorian state and federal Liberal MPs were channelled to a printing company which allegedly paid kickbacks to Mr Mantach? • Were his or any other Tasmanian Liberal MP's allowances used in this way? • Was he the Senator who was a member of the Tasmanian Liberal State Executive Committee under Part VII 1. (h) of the Liberal's Tasmanian Division Constitution at the time that he was briefed? …
• Bryan Green: Premier accused of misleading Parliament
• John Hawkins in Comments: Now Senator McKim. Stand up in the Senate under PP and ask Abetz all those questions as detailed above. It is called conviction politics …
• John Day in Comments: Where are the Auditors, Company Secretary's, Public Officers, CEO s and Managers of these organisations? Are they deliberately being kept in the dark, and excluded from the truth? How come Liberal Party Office bearers, senior and official Liberal Party spokespersons can allow this alleged fraud to be kept in-house and not reported to the Police? Can a complicit spokesperson or official representative overrule a senior spokesperson or elected representative or official office bearer? Can they continue to cover this up, and let only "those in the know" – wink wink, have some secret explanation of a fanciful version of the actual events, let alone the truth? Where is our media / fourth estate? Who claim to "ask the hard questions and report without fear or favor"? Without the benefit of an investigation how can our Prime Minister claim to have faith in the key player of this alleged fraud? I have worked for a wide range of companies from blue chip companies, international companies, large divisional companies to small owner operators, and if any – any employee had be found to have filed a fraudulent claim say over $50.00 (let alone $A48K and $A1.3M)– they would be dismissed and the matter handed to the Police, the same day.
FRIDAY, August 28 …
• Mercury: Senator Eric Abetz denies knowing details of Damien Mantach's departure from Tasmanian Liberals SENATOR Eric Abetz has broken his silence on the Damien Mantach affair, issuing a statement denying he knew the details of Mr Mantach's debt to the Liberal Party … Last week Premier Will Hodgman said he and Mr Abetz had been briefed on Mr Mantach's repaid debt in 2008.
• Mercury: Damien Mantach fraud claims: Top Abbott Government Senator, Eric Abetz was briefed on credit card abuse: claim Tasmanian Premier Will Hodgman told Parliament that he and Senator Abetz were briefed by the then state president, state treasurer and senior vice-president of the Tasmanian Liberal Party about Mr Mantach's departure and his $48,000 debt to the party. "The facts are that I was spoken to and briefed … and appropriately so, as was Senator Abetz as the Leader in the Federal Parliament," he said …
• The Australian: Damien Mantach returns downloaded emails to Liberals The Victorian Liberal Party — reeling from the alleged $1.5 million Mantach fraud — has ­secured a hard drive full of emails from the former state director that could have exposed the organisation in the run-up to the federal election campaign … The hard drive — packed with emails downloaded by Damien Mantach and deleted from the party's system — is in the possession of investigators from forensic ­accountants PPB Advisory … The scandal is also causing strife for the Tasmanian Liberals, including the state government led by Will Hodgman, and senior federal minister and Tasmanian senator Eric Abetz. Labor is demanding both men explain why, despite being briefed about Mr Mantach's alleged wrongful spending of $47,981 of party funds on a credit card in March 2008 when he was Tasmanian party director, they did not refer the matter to police. Labor has also asked the Tasmanian Electoral Commission to advise whether the failure to ­declare Mr Mantach's repayment of the funds constituted a breach of electoral funding laws …
• Pete Godfrey in Comments: #18 Yes Mr T, I too read Mr Abetz strange ramblings in the Mercury. It struck me that he was practicing more sophistry than he usually does. His usual level of sophism is pretty high, I guess being trained in the art it is hard to let go of. The way the law works is that if you are poor, the long arm wraps around you and you are persecuted to the max. If you come from the right section of society or you have a good family name, the blinkers go on fast.
• Bryan Green: Labor refers Mantach affair to Tasmania Police for investigation This week the Premier Will Hodgman has refused to answer serious questions in relation to the Damien Mantach credit card scandal. Outstanding questions still remain: How was the misappropriation of $48,000 uncovered? What was the money spent on? Over what period was the money spent? Why wasn't the matter referred to police? "Labor has concerns that illegal activity has occurred, and that's why we have taken the very serious step of referring the matter to police for investigation. "I have written to Police Commissioner Darren Hine seeking a full and thorough investigation. "It is clear that a police investigation is now the only way to get the bottom of this matter."
• Bryan Green: Liberal Party forced to disclose Mantach payments
• John Hawkins in Comments: … The remaining payment of $5606.36 has not been disclosed as it is under the required legal threshold for disclosure. Why be so secretive over the smaller amount? Who are they trying to protect? Why are we not allowed to know what these sums represent? …
• Nigel Crisp in Comments: Good work John Hawkins, and as you and others say, we await the local media to do their job.
• Bryan Green: Liberal credit card scandal deepens … "Labor is now seeking legal advice as to the fiduciary responsibilities of Mr Hodgman and Senator Eric Abetz as members of the State Executive of the Liberal Party." "Who was responsible for the so-called administrative oversight? "If the failure to disclose those payments was an administrative oversight, why wasn't it picked up by the Liberal Party's auditors?' "It raises ethical as well as legal questions over whether the repayments made by Mr Mantach were deliberately withheld from the auditors given the strict guidelines for chartered accountants in relation to the failure to report criminal offences.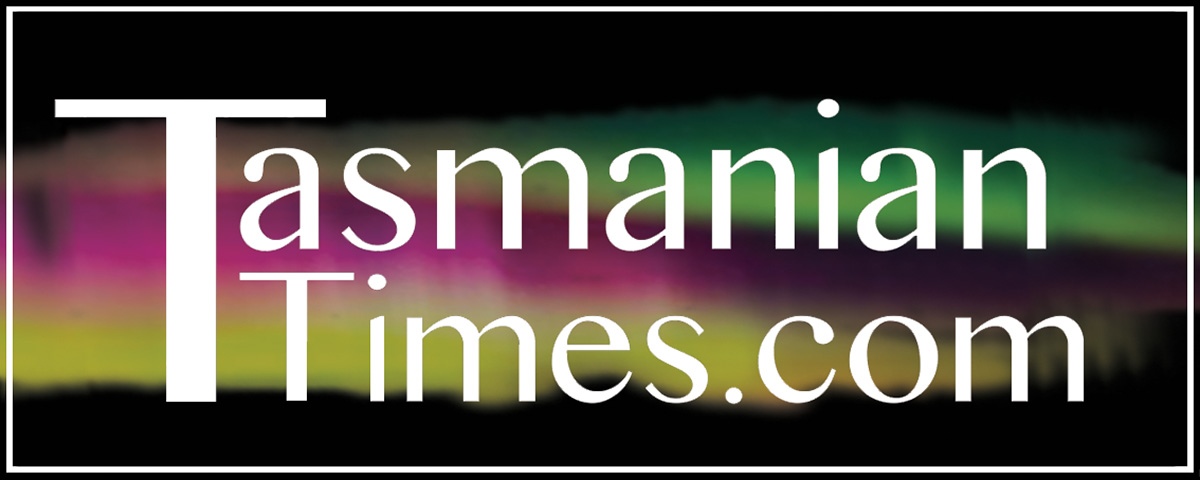 Author Credits: [show_post_categories parent="no" parentcategory="writers" show = "category" hyperlink="yes"]