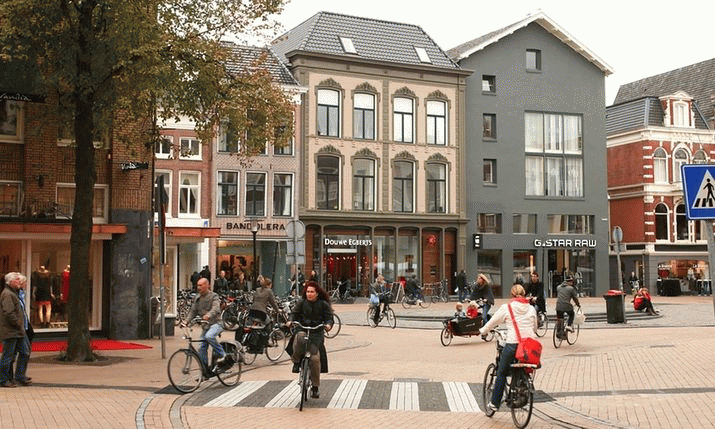 In Groningen, an estimated 61% of all trips are made by bicycle. Photograph: Alamy
Motorists woke up one mid-70s morning to find new one-way streets made direct crosstown journeys impossible by car. Forty years later Groningen boasts two-thirds of all trips made by bike … and the cleanest air of any big Dutch city
Traffic lights with rain sensors to give quicker priority to cyclists on wet days … Heated cycle paths so cyclists won't slip during bouts of frost … This might sound like science fiction to you, but in the Dutch city of Groningen it will soon be everyday reality.
The inhabitants of this lively northern university city regard their homestead as the cycling capital of the Netherlands. They might very well be right: 61% of all trips in Groningen are made by bicycle, rising to more than 70% for trips made to educational institutions.
You might think the city authorities would be satisfied with these statistics. But apparently it's not enough, and new plans are in the pipeline to push cycling even more.
Intelligent traffic lights and heated cycle paths are only part of the plan. New "park and bike" areas with bike rental services will emerge on access roads to encourage commuters to leave their cars behind and enter the city by bike. Five thousand new parking places for bikes will be built near the main train station – next to the existing 10,000 that, believe it or not, have proved themselves insufficient. And a "bicycle effect analysis" will be obligatory for each territorial development project to ensure that provisions are made for bikes right from the start. These are just a few of the new, bicycle-friendly measures.
"The bike is the number-one mode of transport in the centre of Groningen," says local politician Paul de Rook, who rides his bicycle daily to the city hall, "but we have to make an effort to keep it that way, because our population is growing and public space is severely under pressure. We want cycling to really become part of our local pride."
The city of Groningen has a long history as a trading town and fortress. It boasts canals and ancient warehouses as well as some conspicuous modern architecture. And it has an amazingly young population: almost 18% of its 200,000 inhabitants are students. The young population is one of the reasons why cycling is so popular – along with the mild climate and the absence of hills – but there's much more to it than that.
The history of Groningen as a bicycle city par excellence goes back to the 1970s, when a left-wing council wanted to make a change. In the 60s, the number of cars was growing rapidly and they were severely clogging up Dutch cities. The common response was to tear down old neighbourhoods and build motorways right through the centre of town. However, in Groningen, local politician Max van den Berg decided on a revolutionary policy. Van den Berg, who was 24 when he became responsible for the city's traffic and urban development policy, dreamed of expelling cars from the centre and creating space for pedestrians and cyclists. In those days, it was totally unheard of.
"Instead of destroying old neighbourhoods, we wanted to restore them and convert them into pleasant areas for people to live in. The idea was to discourage motorised traffic and to give priority to pedestrians, bikes and public transport," remembers Van den Berg. "All this was feasible because Groningen is a relatively small, compact city. The distances are short and can easily be covered by foot or by bike."
When he first revealed his bold intentions, it caused fireworks in the city council …
Read the full story, Guardian here
• Ben Cannon in Comments: … Cue the automobile lobby to tell us that the Dutch solution wouldn't work here because of reasons like it being too hilly and mopeds being expensive or that the population is too spread out or that we don't have rail to connect it to because they killed it, and that what we really need are more taxpayer subsidised roads for them to drive around on all alone in their passengerless and cargoless cars.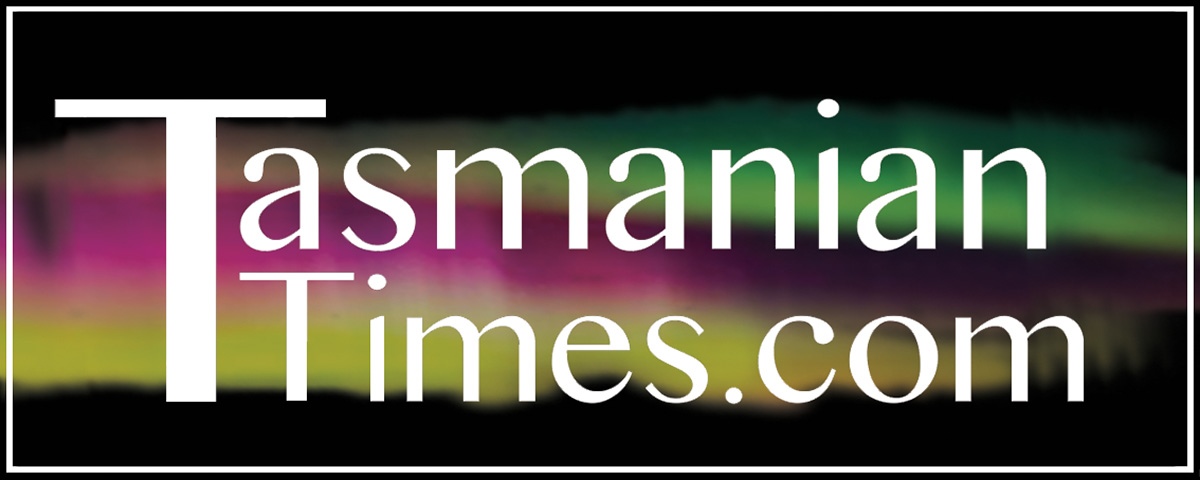 Author Credits: [show_post_categories parent="no" parentcategory="writers" show = "category" hyperlink="yes"]