Independent Australia Managing editor David Donovan explains why he has just come to the view that Tony Abbott is very likely to still be a British citizen and thus ineligible to sit in the Australian Parliament — let alone be the prime minister.
TONY ABBOTT IS A DUAL CITIZEN of Britain and Australia and thus ineligible to sit in Federal Parliament under s44 of the Australian Constitution. Almost certainly.
Let me explain why I finally reached this conclusion — just yesterday.
Yesterday, because before then I was of the view that Mr Abbott had, most probably, renounced his British citizenship sometime between June 1999 and November 2001. Yes, I know the website I run has published numerous articles before now suggesting Abbott may indeed be a dual citizen — and I stand by every one.
I am open to all possibilities until definitive proof is shown one way or the other. Aren't you?
But I thought it was unlikely. A bit of a diversion. In the end, when push came to shove, I was pretty sure that Abbott would magically produce his "Form RN", so that all the "conspiracy theorists" suggesting he was still a British national would be left with warm beer and soggy chips all over their Abbott-hating faces.
But, as time went on …
Read the rest of the argument, Independent Australia, HERE
• Karl Stevens, in Comments: Simon Warriner comment 11 could be right but I don't think it will be the Child Abuse Royal Commission that brings Abbott down. Just because Abbott provided a character reference for a priest who was later excommunicated, isn't enough for Abbott to lose power. Likewise his friendship with George Pell. Abbott's body language is of a man almost drunk with power but also driven by paranoia coming from many quarters including his own party. I think Abbott will 'self destruct'. It isn't possible to pull stunts like vacating the entire chamber during Shorten's same sex marriage bill but also promise to attend his own sister's same sex marriage even though he doesn't support it. Where does this guy get off? And this is only one of thousands of Abbott contradictions, half truths and outright lies in my view. That's the problem with walking the twisted path of dishonesty, you always bump into one of your own lies because you forgot telling it.
• Kim Peart, in Comments: This story now hits the Sydney Morning Herald ~ SMH HERE: The technicality which could topple Tony Abbott • Excerpt from article: Most Australians it seems, even those who disagree with the Prime Minister on just about everything, accept that he was democratically elected, and have no desire to see him ruled out on what would be really no more than a technicality. A compelling piece written this week, however, by the editor of Independent Australia, has gone viral, with 8.8 K likes on Facebook, and 1.4 K tweets. It notes that, whatever else, the PM was not an Australian at all until the age of 21 when he was obliged to be one to get his Rhodes Scholarship. And it notes his refusal to show the form which really proves he "has renounced his British citizenship." We'll see. All up, the easiest thing to kill it stone-dead would be to produce the form.
• Bazabee, in Comments: #1 Closer to home I recall that the then ALP Senator Nick Sherry also had not ended his UK citizenship before he was sworn in, when this was pointed out to him he quickly did so. And while my memory is foggy on this point I think that ex Senator Sue Mackay might also have had a similar problem which she was also able to resolve quickly. Dual citizenship cannot be held by our elected politicians there is no way, and nor should there be. If indeed Tony Abbott retains dual citizenship he should not be sitting as a member of Parliament let alone be the Prime Minister of this country. If other Federal members were forced to prove that they had given up the citizenship of their birth country, and clearly this is the case, then so must Tony Abbott and he must explain why he hasn't done so in the past. The PM is not above the law.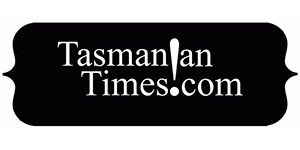 Author Credits: [show_post_categories parent="no" parentcategory="writers" show = "category" hyperlink="yes"]