Hilary Burden
Working at a cellar door in Piper's River is like being at the tourism frontline: you get to see how visitors see Tasmania head on.
One group of women from Sydney – here to taste bubbles while their husbands played golf at Lost Farm – couldn't believe the price of real estate on the north coast: "Wow, a block of land is the same as a house deposit in Sydney!".
Real estate envy is nothing new.
Naturally, visitors' eyes light up as they imagine how different their lives might be here, going to the beach without having to feed the meter, or buying fresh produce on the side of the road. Then, looks slip as they stop and ask themselves: 'But what will I do?' and 'How will we earn a living?'
Dreams retreat, vacuum-packed to fit a different comfort zone.
It takes courage and passion to have an idea and start your own thing; to choose the place you want to be, or the life you wish to lead, then shape what you do around it. Over the years of writing about Tasmanians for national magazines, I've come to appreciate how clever we are at this – as both new and old Tasmanians. Is there really a need to distinguish?
In a recent interview for Country Style, former Brisbane resident Lisa West told me she was ready for an adventure; how she and her husband gave up their professional city lives two years ago, moved to an historic farm house in Magra, and opened Stanton B&B. Lisa says she wanted out of office life: "I didn't want to be stuck in front of a computer any more, feeling like I was being held hostage. Now I have a greater sense of freedom and feel like I'm achieving something worthwhile rather than just being part of a cog."
Knowing where her food came from …
Sarah and Lars opened a café on the way to Marakoopa Caves so they could bring up their children in the country. Holly and Jonathan bought a farm in Karoola so their baby daughter would grow up knowing where her food came from.
If you've reached a fork in the road, or a crossroads, you might look further afield and move. You might also consider staying to find a way of doing what you've always wanted to do, and make it happen. Like Stanley couple Sam Humphries and Louise Payne who opened a whisky tasting room, The Angel's Share, in the old ANZ Bank in Stanley last year after Louise was retrenched from a senior role in television.
"We're terrified!" 54-year-old Louise told the Circular Head Chronicle, adding "we can always drink it if it doesn't work. So we'll be poor, but refreshed."
Self-made business operators often work harder, earn less, shop at op shops, recycle and repair rather than replace or over-indulge. They may not have as many regular holidays in expensive hotels or renew their family car every 5 years, or buy jet skis. Often they work every day of the week. But they make their home hold their work, and not let work push home life away.
Tasmanians are good at small to medium-sized businesses – they represent the vast majority in the state. With the recent demise of Caterpillar Construction in Burnie, it's clear it's increasingly difficult to rely on traditional large industries for our livelihood. We still need young people to be dentists, doctors and scientists, and to work in manufacturing, but, as an island state renowned for its food and wine, our young people need to be inspired to be dairy farmers, grape growers or blueberry farmers, too.
With days shortening, winter on our doorsteps, and heating bills on our minds, it's good to be reminded how lucky we are to live where and how we do. I think sometimes we take our gardens for granted and while we might dream of city lights and monuments, on the other side of the world many people crave what we can grow outside our back door.
They just need to be taxed more …
"I want your produce," wrote a London friend who photographs famous chefs when she saw a photo of my garden tomatoes. 'Like your life!' wrote another old Vogue colleague who now lives in New York.
I choke when I see water being sold like French champagne: take Bling H2O, for example, the high-end brand of bottled "English mountain spring water sourced from the base of the great Smokey Mountains of Tennessee", produced using "a 9 step purification process" and sold in frosted bottles decorated with Swarkovski crystals in London bars for 59 Euros a bottle.
People who spend their money on this kind of natural product just need to be taxed more.
Meanwhile, here we have the freshest water in the world that comes straight off our rooftops and into our tanks.
You should never feel worse off being poorer because we have riches others want and lack. Don't even let it slip to the back of your mind while chasing a version of fame and glory somewhere else. And you should not turn your back on your garden. No longer, stereotypically, the respite of the retired, the world needs gardens just as much as you.
I want to say to my Instagram friends who live in two of the most exciting cities in the world: my life is not just mine – it's Tasmanian.
In her book This Changes Everything, Naomi Klein writes that in the light of the challenge of climate change (that we are destroying the very thing that sustains us) we need to re-think the nature of humanity's power.
When the fate of the planet is at stake, it's easy to think there's nothing you can do. But if we can preserve, make the most of and have pride in our Tasmanian way of life, we will meet our fate more gently.
At the same time, governments must also strive to take more urgent care of our very survival. As Klein says, "Either we will change our ways and build an entirely new kind of global society or they will be changed for us."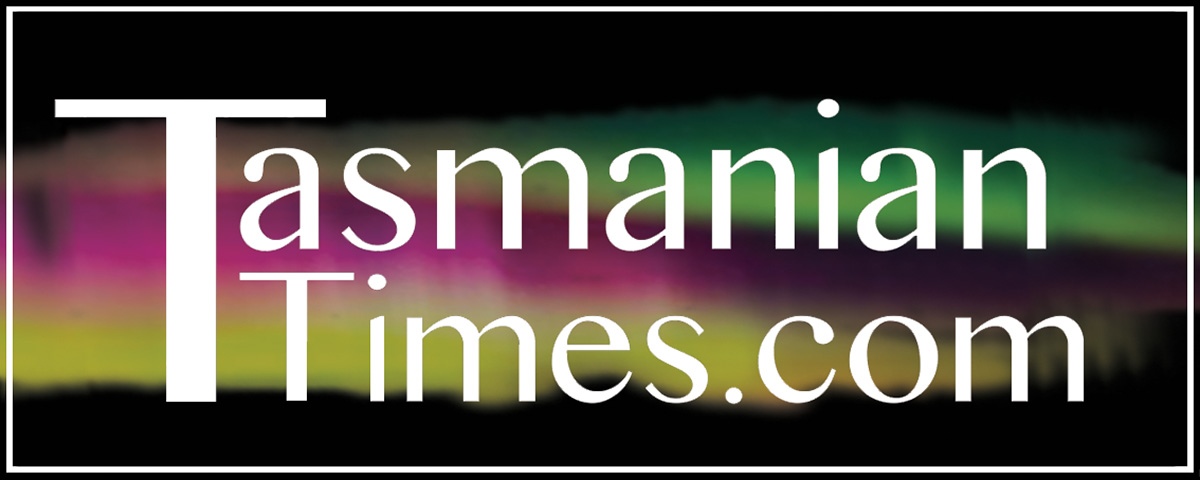 Author Credits: [show_post_categories parent="no" parentcategory="writers" show = "category" hyperlink="yes"]