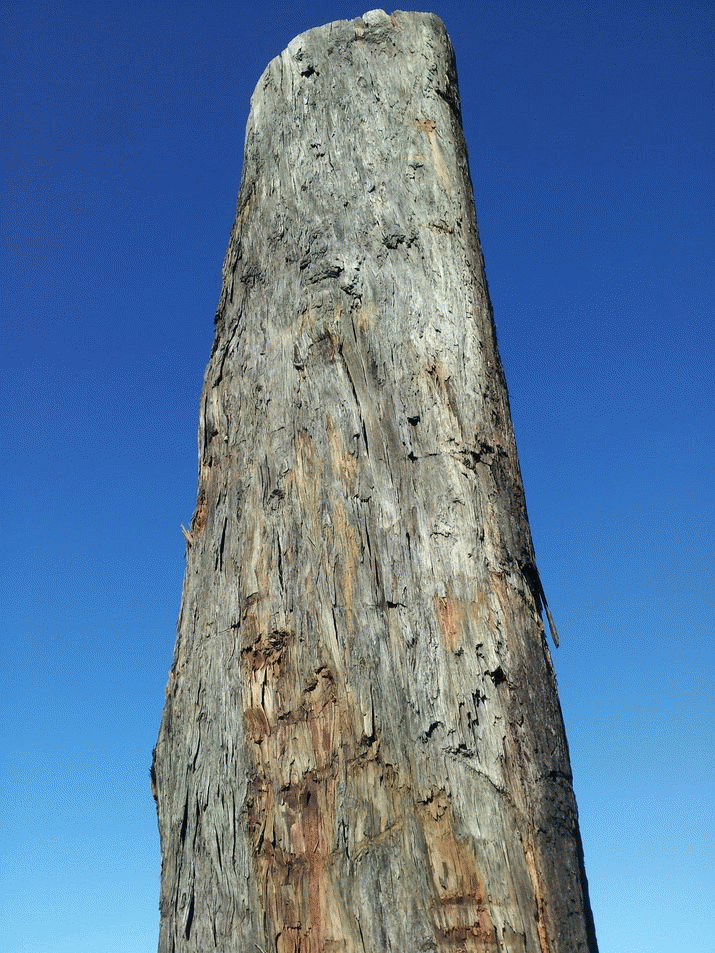 *Pics: Reorder installations …
Inside Spring Bay Mill, dirty jackets hang on hooks as if their owners had just finished a shift and clocked off. It's four years since arms got shoved into sleeves, buttons tugged, and collars pulled up hard against the cutting southerly on Freestone Point, Triabunna.
Does anyone remember a time in Tasmania when woodchip mills were not controversial? When they were workplaces for hard, honest workers and fair bosses who balanced the need to make a profit with those of families, local communities, as well as our forests?
It's hard to look at Spring Bay Mill without having a political thought. Without seeing the past and thinking how trees were chipped and shipped from here; how so many livelihoods were lost two years ago when the mill was closed; how a journalist went gonzo with a sledgehammer while writing a controversial essay for The Monthly about the mill's Green takeover; and how the jetty's ownership is still subject to some to-ing and fro-ing.
Those two years have passed and a new management team at Spring Bay Mill is charting a different future, with tourism and the arts at its heart. Locals will tell you that the tide at Triabunna is on the turn.
Last November the Spring Bay art group visited the former mill and made it the subject of their annual project. And this March, "Reorder" was held on the site, a visionary collaboration with the Tasmanian International Arts Festival, involving seven artists invited to find materials onsite and capture the remarkable transition from mill to new venture.
With its controversial past, the pulse quickens just driving up Freestone Point Road, through the barrier, past the unmanned weighbridge and into the car park. Signs of the regimentation of mill life are still evident, of work practices designed in conjunction with union rules and outlined by the bright yellow lines of strict health and safety regulations.
The act of coming here to see art seems subversive in itself; factory conditions the polar opposite of an artist's life instead defined by the creative urge, keeping its own time, and working in isolation. Insecure and vulnerable, too, because who knows where the next pay cheque is coming from. Only faith does.
I wanted to see the iconic iron tower of the ship loader but it had gone, part of the planned rejuvenation of the site into a tourism hub, cooking school, and gardens. If the vision of mill owner Graeme Wood to re-cycle the mill was heroic, it seems to have paved the way for a gentle female energy. Volunteer attendants from the Spring Bay art group, founded six years ago by former Sydney artist Sue Nettlefold, were on hand to direct visitors around the exhibition and catch their astonishment: not only from the artist's installations, but from the fact of being there, the air still lightly ripened by fermenting oil and woodchip.
Leased by the group in a not-for-profit partnership with the local men's shed, museum and maritime centre
Retirees Meredith and Dawn explained how they came to paint at Monday workshops from as far away as Taroona and North Hobart, working on annual projects in the old abalone-processing factory. The painter's studio at the pretty white weatherboard shed, overlooking the marina and ferry to Maria, is leased by the group in a not-for-profit partnership with the local men's shed, museum and maritime centre ( http://sbmdc.org.au ).
Sue, who's 66 and lives up the road in Orford, says the mill's closure had a massive impact on the community, but her painting workshops have shown what's possible. She has seen the artists develop a camaraderie "because all of them love being creative and opt to be around lively people interested in getting on with it".
Sue says that just getting artists active in the mill has shown you can look at things a bit differently. "I'm a big believer in small steps. You have to put in to get out," she says. "It's only now you get this feeling that something's about to happen here in Triabunna."
At the mill site the contrast is striking. Super-sized factory sheds housing heavy metal tools and massive chains were built for a different purpose: to sublimate nature on a grand scale. Now, in their silence, they seem artworks in themselves; an office still lined with textbooks and folders, a mug on the desk, paperwork strewn – as if someone has just gone to lunch.
For Reorder, each artist addressed these themes in rooms and spaces they chose. Outside, Bronte Booth's "Viewpoint" turned a woodchip mountain into a physical work of art. "You can walk to the top," said Dawn, one of the attendants seated with a walking stick by her side. "Apparently the view is amazing from there."
I did as she coaxed. From the summit, laid out like a giant bonfire with tree stumps for seats, it felt like I was saying goodbye to Tasmania's industrial past. Both the artists' works and the mill site seemed more powerful together.
When it came time to leave, I lingered to see the remaining mountains of woodchips being bulldozed and trucked away, some sold as garden mulch for $20/m3 (pickup). Without those mountains the massive site's view is of the whole of Maria Island, around Prossers Bay to the former garrison town of Triabunna. And I saw Dawn, with walking stick, slowly venturing up the path to Viewpoint: her chance, perhaps a last, to stand on top of a woodchip mountain. Everything was symbolic.
I had arrived to view the old mill. Art had given me the chance. Yet I left noticing the office blocks, how they were painted in pretty greens, and how the plants and shrubs, hedged neatly, contrasted against them. I drove out down Freestone Point Road feeling that despite the autumn colour, spring was in the air.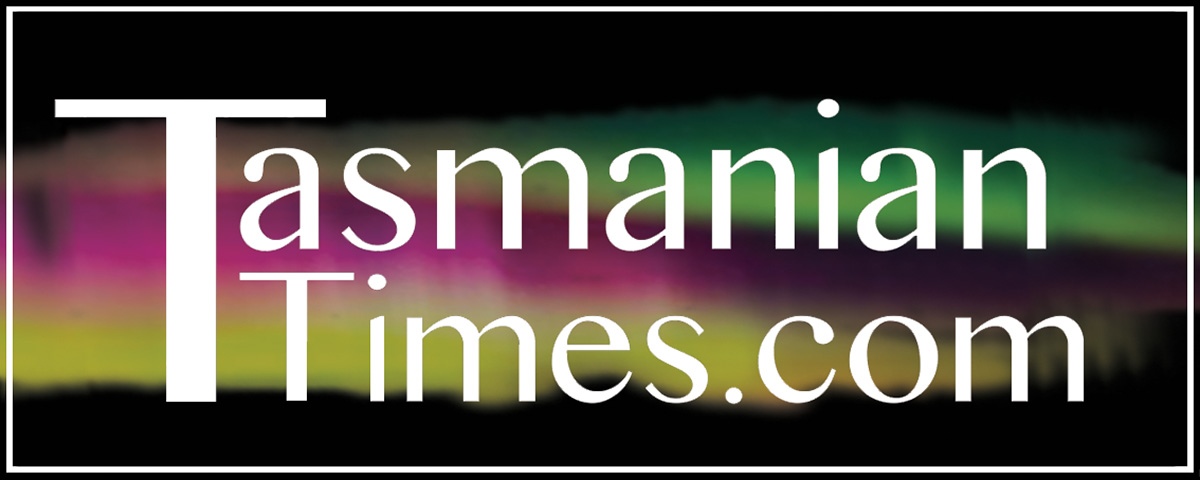 Author Credits: [show_post_categories parent="no" parentcategory="writers" show = "category" hyperlink="yes"]