*Pics: Acid mine drainage/toxic metals in urban Zeehan …

Water, pooled from acid mine drainage, says Isla, and a For Sale sign in Zeehan …
Isla MacGregor has campaigned for years for clean and healthy drinking water in Tasmania. Her archive is HERE
All I can say is, 'I told you so' to TasWater and the very recently retired Director of Public Health, Dr Roscoe Taylor, now that the first Reverse Osmosis Filtration System has been installed on the reticulated water supply tank at Winnaleah in the state's north east.
Rossarden became the eighth town in Tasmania to be put onto a [b][i]Do Not Consume[/i][/b]] notice by TasWater on 15th January 2105. TasWater did not make any public announcement about this addition to the growing list of towns to be found to have Lead contamination in the drinking water.
TasWater's secrecy surrounding both the discovery of Lead in the water in Rossarden and the installation of the first Reverse Osmosis filtration system at Winnaleah is totally unacceptable conduct from Tasmania's water utility company.
Residents of Winnaleah recently received a letter from TasWater to advise that a HFW1000 Portable Membrane Filtration System had been installed to remove organic matter, bacteria and ions such as lead (Pb).
When will the people of the West Coast mining town of Rosebery be provided with a similar Reverse Osmosis Filtration System to remove lead from both the raw drinking water (Mountain Creek and Stitt River) and the aging water supply infrastructure?
Rosebery township has over four times as many residences as Winnaleah, as well as two schools, a larger commercial precinct and a medical centre.
The problem of lead contamination of drinking water via aged water supply infrastructure may yet be a much bigger problem for Tasmanians than we might have predicted.
As yet, TasWater has not made public the replacement of a water supply junction on the corner of Huon Road and Turnip Fields Road at South Hobart about 4 years ago as a result of lead contamination of the reticulated water supply from ageing infrastructure.
Only a month ago the raw water supply from the dam at Pioneer dropped to below two feet and TasWater was forced to install a pump to draw water from the Ringarooma River. Unfortunately they have been pumping this cleaner water into the dirty Pioneer water supply dam. When water problems first arose at Pioneer, the Ringarooma River could have been used by TasWater to supply cleaner water to the residents of Pioneer township via a large tank, rather than from the filthy local dam.
TasWater is currently installing water tanks at Avoca because of cadmium and lead contamination in the raw water taken from the South Esk River, as well as contamination by these minerals arising from within the water supply infrastructure
Macquarie University PhD student, Paul Harvey, has conducted research on lead (Pb) contamination of reticulated drinking water supplies in some towns in NSW and Tasmania.
Researcher to map lead contamination in New South Wales' drinking water
In the Bega District News on 15 January 2015 Mr Harvey said –
[i]'So far I've discovered contaminated drinking water from ageing and inappropriate water infrastructure in a number of towns from NSW and Tasmania which showed to have lead, arsenic and cadmium in their water supplies'.[/i]
Lead, cadmium and/or arsenic have been found in the drinking water supplies of some Tasmanian towns for several years. Residents of those communities, which include Avoca, Royal George, Ringarooma, Pioneer, Winnaleah, Whitemark on Flinders Island, and Rosebery, have been calling on TasWater for some time to install Reverse Osmosis Membrane Filtration Systems to remove these toxic metals from the water.
There is no known safe level of lead for the human body.
Just what is TasWater currently doing to ensure that its profits are being used to effectively monitor Tasmania's ageing water supply infrastructure and to ensure that lead contamination is not putting many more Tasmanians' health at risk?
Download the specs for the HFW1000 filter as provided by TasWater to a resident:
• Dr John R Wilson, in Comments: Isla MacGregor deserves a medal. In a state that prides itself as "clean, green and clever", you'd think we would have had safe drinking water in our regional communities long before this. The slowness of our Public Health authorities (and past Governments) to act on heavy metals contamination of Tasmania's town water supplies (lead, cadmium and arsenic) points to a history of gross neglect and unacceptable incompetence. If less of the budget was spent of propping up an expensive disease-driven hospital system 'secondary care' and diverted towards improving basic services and infrastructure in all of our communities to help to ensure illness prevention instead (primary health care), we would all be much better served. In the meantime, put in your own tank …
• Isla MacGregor, in Comments: Thanks John – but tanks are another matter for some old houses such as in Pioneer which might have Lead based paint on their rooves or in mining towns like Rosebery where toxic metal dust is washed from rooves into tanks. Former Director of Health Dr Roscoe Taylor and Deputy Director of Health Dr Chrissie Pickin also gave this extraordinary contradictory advice on drinking water from rainwater tanks in Rosebery … There will be a meeting at Pioneer from 5.30-8 on 21st April with guests Paul Harvey and Prof Mark Taylor who will be releasing results of research soon to be published in the journal [i]Environmental Science and Pollution Research [/i].
• Alison Bleaney, in Comments: Lead levels 'worst in Australia' By JAMES BRADY April 13, 2015. "Macquarie Department of Earth and Planetary Sciences PhD student Paul Harvey said he was ''disgusted'' by the lack of speed at which the state was dealing with its contamination issues. ''It's the worst I've seen in Australia for years,'' Mr Harvey said, ''in terms of years of exposure, the response to an incident, in regards to exposure thresholds and the concentrations of lead in water I detected.''" Examiner here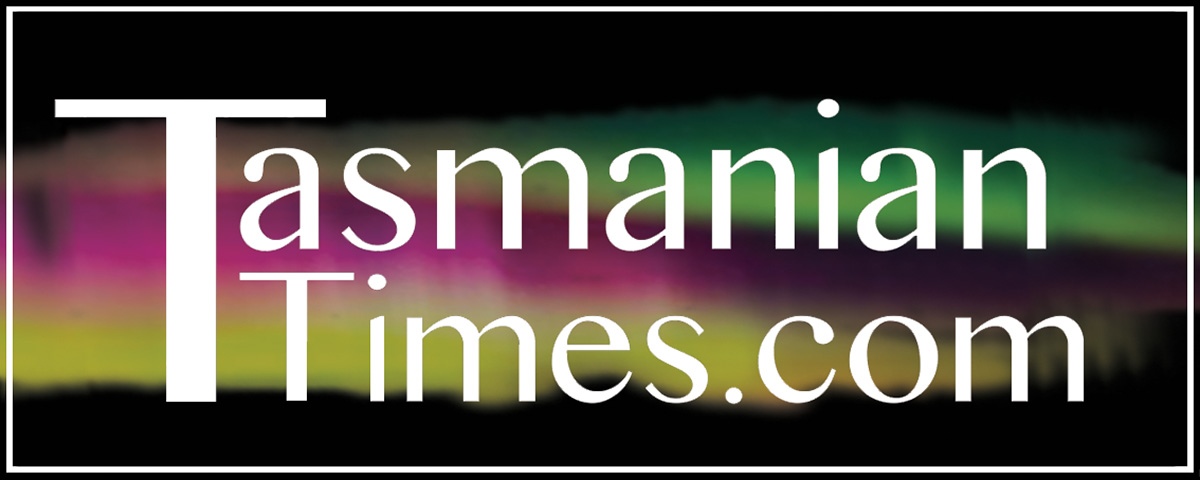 Author Credits: [show_post_categories parent="no" parentcategory="writers" show = "category" hyperlink="yes"]