In his first-ever ministry, Michael Ferguson is experiencing the heady attractions of creating hope. If the rest of his government does not give him the money to fulfil the immense expectations he is now raising in the community, they will experience its dangers ‒ because hope disappointed turns to anger.
Last week, he said he wanted to make Tasmania the healthiest state in Australia by 2015, because right now it is the least healthy. It is, as they say, an aspirational target. A less generous description would be that it is downright impossible.
Mr Ferguson is unlikely to be Health Minister in 2025 and the target will be forgotten long before then. But there are many reasons why it will never be met.
Tasmania's population is the oldest in the country. Older people get sick more often. How will the government go about changing that?
Tasmanians have the worst education outcomes and the lowest household incomes in the country. Both indications are closely associated with poor health, higher smoking levels, higher rates of overweight and obesity and poor nutrition.
Even if the government is successful in raising school retention rates, that will take decades to change the overall face of the community. Until that happens, the socio-economic drivers of poor health will remain.
That puts an enormous and unrealistic expectation on the capacity of government-led programs to change community behaviour. Much is already being done but these problems are long-term and immensely difficult.
So the target ‒ which has been phrased to look much more like a promise ‒ appears destined to be a promise too far.
Fortunately, there is much more meat on the government's main reform program, its exhaustive and exemplary process of reorganising the state's under-performing public hospitals.
Taking doctors to patients …
Despite the wide expectation that services would be slashed from the hugely expensive and inefficient hospitals in the north-west, they will in fact increase. This unexpected outcome was achieved by centralising in Launceston the units giving complex but low-caseload services but having them travel regularly to Burnie or Latrobe.
By taking the doctors to the patients, rather than vice-versa, a great deal of money can be saved and used more productively elsewhere in the system. The patient population in the north-west is too small to produce the throughput that can justify the services as they have been. The high-dependency unit at the Mersey has been treating an average of six patients a year.
Under the present system, doctors know they will not have enough patients to keep their skills up, so recruitment has been difficult or impossible. The Mersey and the North-West Regional Hospital have relied far too heavily on hugely expensive locums ‒ at a typical cost of $2000 a day, plus a house, plus a car, plus travel for themselves and their families. Many millions have been wasted every year.
And services which are needed by people in the north-west were run down or never established. The previous government installed at Burne an expensive and highly controversial linear accelerator for cancer radiotherapy. But it was never used because they couldn't find the staff.
Now, with the radiotherapy oncologists, technicians and nurses centralised in Launceston but travelling to Burnie, this facility will now be able to be used. Cancer patients, often requiring daily treatment for weeks at a time, will no longer have to travel to Launceston or Hobart.
Some very complex and critical surgery and other services do not lend themselves to this treatment. All surgery is potentially dangerous, and for seriously ill people the chances of survival are almost always greater in a fully experienced, high-caseload unit. Travelling a bit further is a reasonable trade-off for an operation that is less likely to go wrong.
Shaping to be the best Tasmanian health minister in a very long time …
Other elements will be centralised either at the NWRH or at the Mersey. This will save money and allow better, more comprehensive services to be offered.
Services at the Launceston General are being upgraded, including cancer, endocrinology, infectious diseases, neurology, respiratory medicine, rheumatology and pain management, dentistry, child and adolescent mental health and gerontology.
The Royal Hobart Hospital will be the least affected by the changes and will continue to provide the highest levels of service and training. Trauma, respiratory and child and adolescent mental health services will be upgraded.
For the Minister, currently riding high on applause from doctors and most of the community, the hope being created around these reforms carries with it the dangers of disenchantment. Because we are so accustomed to being disappointed by politicians and governments, we take their promises at a discount. Any minister who promises much will have to deliver that or more, if an electoral backlash is to be avoided. Kevin Rudd's record of over-promising and under-delivering helped to cripple his Prime Ministership.
In Ferguson's case, that would be a shame. He is shaping to be the best Tasmanian health minister in a very long time, and a conspicuous contrast to his predecessor. But he could profit by managing ‒ and perhaps moderating ‒ the community's expectations of what he can realistically achieve.
The service improvements outlined in the draft White Paper are probably achievable from the savings it also contains. But that will not be enough to contain demand and maintain service levels for long. More money ‒ much more ‒ is needed. But Tasmania, along with all other states and territories, is facing a fiscal crisis.
Over the ten years ending in 2012-13, the proportion of taxation income including GST that state and territory governments spent on health rose from 18% to 25%. If those trends continue until 2023 ‒ only eight years away ‒ health will consume 36% of tax income. And by 2033 it will be 53%.
That's all states, not just us.
And the costs of other government services are not standing still. In Tasmania, raising school retention rates will require more classrooms and more teachers. We need better roads, more police, more welfare services.
Unlike the federal government, state governments deliver services to the people. By their nature, these are highly labour-intensive. That's why successive Tasmanian governments have been so parsimonious in wage negotiations, trying to keep increases to 2% ‒ below the rate of inflation and about half the usual increase in average Australian earnings.
If the hope Michael Ferguson is creating in the community is not to turn sour …
That can't go on forever either.
The cost trajectories of state services, including health, are unlikely to moderate. If anything, the community's needs and demands will increase even faster than in the past.
Unless the federation is made to work again with a massive injection of new income streams for the states and territories, Australia will become a far less pleasant place in which to live.
There will be political upheaval. Electorates will blame politicians for failing to deliver basic services and we will see more and more one-term governments.
In the meantime, the Tasmanian health system has one potential safety-net. The Commonwealth Grants Commission, in recognition of the specific health needs of our population, gives us hundreds of millions of dollars in extra GST money. This financial year, that is $169 million.
But that money goes nowhere near health. It's siphoned off by the Treasury into other things.
This is one of the main reasons why the Tasmanian system is in such poor shape. It's the reason why successive Tasmanian governments have spent so much less per head on health than any other state or territory.
If the hope Michael Ferguson is creating in the community is not to turn sour, some of that money will have to be ploughed back into health. If it is not, services will once again deteriorate and waiting lists will lengthen. The government's promises will start looking hollow and the electorate will hold them to account.
This isn't Ferguson's call. In Cabinet, any health minister must argue for money along with every other minister, against much more powerful figures ‒ in our case, the Premier and the Treasurer ‒ who see fiscal salvation in cost cutting.
But if you look beyond the usual four-year budget projections ‒ and most treasury departments pretend there is no future beyond four years ‒ you will see how intractable the long-term trends are. Short-term cost-cutting will postpone the inevitable by, perhaps, a year or two but no more. And trying to do so will cripple essential services without altering the eventual outcome.
Now, that's a 'conversation' the country needs.
• Clive Stott, in Comments: Minister for Health Michael Ferguson sure has got a problem. His party is about to spend $28.5 million to make people sick with a state-wide burning program, when there are much healthier ways to carry out fire mitigation. I suggest he goes to April Fool's Day on TT and reads the Comments section very carefully. Michael would then be better, if he wants to make real health savings, to listen to the doctors and convince his colleagues 'prevention is better (and cheaper) than cure'.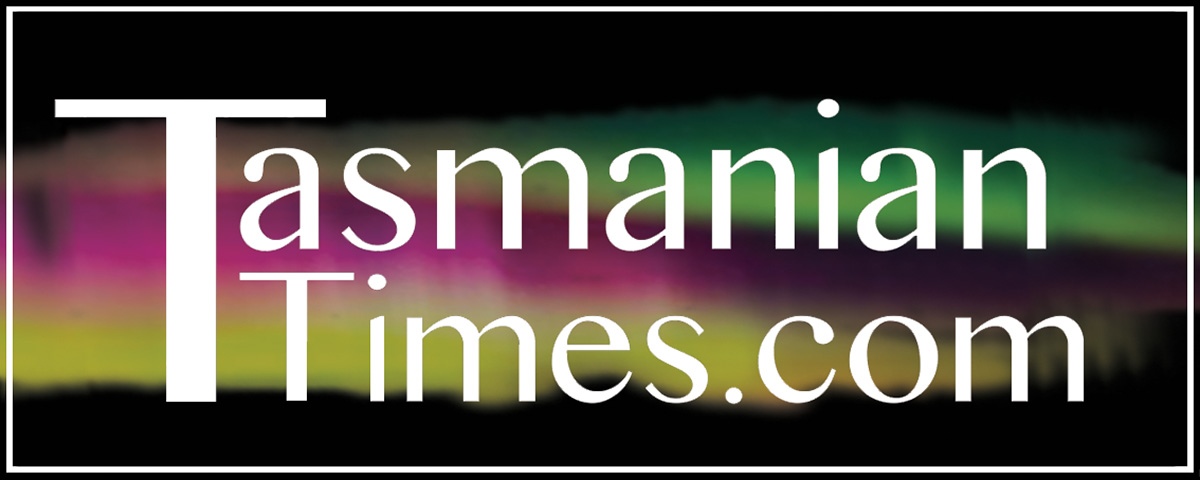 Author Credits: [show_post_categories parent="no" parentcategory="writers" show = "category" hyperlink="yes"]