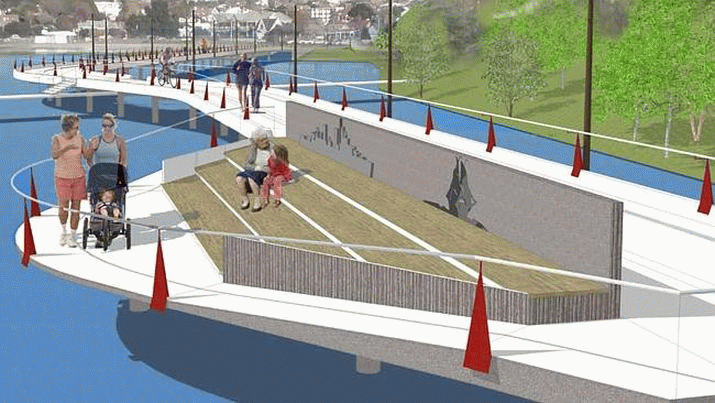 Charles Wooley … in 60 Minutes mode
I would never trouble you with a storm in a Tasmanian teacup unless it was an entertaining little tempest or that it was an instructive insight into the vanities of our small community, or hopefully both.
"Clochemerle" was a famous 1934 French satirical novel by Gabriel Chevallier, set in a small provincial village, about the extraordinary conflict over plans to install a new urinal in the village square. It is still prescribed reading for town planners everywhere.
Now read on …
I have been a Battery Point boy since my university days, before the gentry moved in. The place was then rundown and much less socially desirable, but much more fun. I have lived there on and off over many years and the Shipwrights Arms is still my pub where a lot of mates gather, among them, some of the folk who own expensive property down on the rocky shoreline.
Accordingly, at the 'Shippies', the Battery Point Walkway has been a hot topic over a cold beer.
For some time, certain assiduously democratic elements in the Hobart City Council have been pushing the leveling line that the foreshore should belong to everyone and not just to those well-heeled and financially successful Burghers who bought or inherited the abutting land. Among the latter are business people, financiers, lawyers, doctors, judges, and public servants, who all enjoy some political influence as well as sweeping and exclusive views of the Derwent. That's to say 'exclusive' in the finest literal sense of the word; meaning that the rest of you are excluded from sharing it.
Hobart City Council Alderman, Jeff Briscoe, one of the main drivers of the Walkway project, summed up the waterside residents worst nightmares without even meaning to, when he said, "Just imagine the stream of people there over the course of the day. It would probably enable a coffee shop to be set up (and) a recreation area for people with kids and dogs."
Briscoe's baying mob …
Now, I don't actually think the majority of the Councilors are really class warriors or French Jacobin revolutionaries calling for a reign of terror and the beheading of the landed classes. It just looks that way to some of those waterside folk who can hear, even now, the tumbrils rolling up Napoleon Street with Cr. Briscoe's baying mob, their dogs and kids, not far behind.
The Hobart City Council, last October, voted almost unanimously, 11 to 1 to approve Stage One of the shoreline Walkway project, between the Battery Point slipyards, along the Napoleon Street coast down to Marieville Esplanade. With those French names, no wonder the poor Burghers of Battery Point have envisioned the Paris mob massing against them.
Mme. Defarge could be imagined, unpacking her knitting in the Shipwrights Arms, just waiting for the heads to roll.
Now while our democracy is in part the result of the French Revolution, these days we actually do things in a more reasonable but much less interesting manner. There are today bureaucratic procedures like Planning Appeal Tribunals with drawn out processes, so toe-curlingly boring, that you would only attend them if your life depended on it. Accordingly there wasn't an empty seat available in the house during those recent hearings. The doctors, lawyers and business folk of old Battery Point have been fighting the good fight, defending the right of the English Speaking Peoples to own exclusive water-frontage, sans pedestrian access, in the face of all this dreadful French populism.
The problem is that when it comes to stopping things, these days you need more than influence. You need a good reason. Not wanting the Great Unwashed parading past the bottom of your waterfront garden is in fact perfectly reasonable and completely understandable, even if a touch selfish. It is an impulse we could all relate to, if only we were the owners of those lovely, posh sea-kissed, multi-million dollar properties. But we are not. And therefore that kind of self-interest just doesn't wash, if not in a planning court, certainly not in the court of public opinion. The only place in town where it might just pass the pub test would be in the Shipwrights Arms Hotel.
Opposing the financial cost, when the Council has already approved the project, might well prove fruitless. Though as a founding member of the Tasmanian Regress Association, I would happily live without the Walkway and the Mt. Wellington Cable Car for that matter. If only we could all just agree to stop spending additional money, for a few years, on anything but schools and hospitals?
Of course that won't happen, but given the way public money is wasted, I'm sure the six million dollars for stages one and two of the Walkway looks to the public like small change. Especially if the public really wants to get up the nose of the Battery Point elite, and I reckon they probably do.
Another interesting opposition tactic was to draw the Tribunal's attention to some overlooked climatic factors like the periodic storms, which sweep up from Antarctica. These are once in a lifetime tempests, which might one day wrap the Walkway like a garland around the spire of St Georges Church. Dramatic stuff. Unfortunately we live in an age where no one listens to climate science and indeed if they did no one would be investing in waterfront property.
White Waterfront Tribe of Battery Point
Then, and I like this defense, there might to be a developing twist on the Native Title argument where the White Waterfront Tribe of Battery Point, as putative traditional owners, argue their claim to prior occupancy. They have already raised issues of the heritage values of some old stone sea walls, their customary use of private jetties and perhaps more interestingly, their very own midden. The Appeals Tribunal was informed of the remains of a nineteenth century oyster farm at the bottom of the steep Napoleon Street hill, where the gothic-style, white painted timber shed from which it operated remains today. I once lived across the road but never noticed a remnant oyster farm. But hey, isn't that always the way with sacred sites?
The clever lawyers who abound in those parts might even mount a White Mabo case around the cultural perpetuity of an oyster lease. Though today it would be a brave advocate who would proffer an oyster from the rocks anywhere near Marieville Esplanade. And a braver judge who would swallow it.
Now, before the aggrieved waterfront Burghers dash off angry letters to my Editor, let me put on my Tasmanian Regress Association hat and solve their problem.
The Spotted Handfish (Brachionichthys hirsutus) and this is no joking matter, is listed as critically endangered and lives only in the waters of south-east Tasmania. More to the point it prefers those sandy-silty, sea bed conditions which conveniently exist (where do you reckon?) along the Battery Point shore.
Despite the degradation of the environment and the predations of introduced pest species like those orange coloured Japanese sea stars, our brave little fish is hanging in there and crawling around on his tiny spotted hands in the very vicinity of the proposed walkway site. My scientific friends are of the opinion that any disturbance of the immediate environment might push the small critters over the edge, and I am sure they would say as much in an appeals court.
I have seen a small bird stop a giant wind farm. A frog stop a mighty dam. Roads diverted by a tiny, rare flower. But of course the Battery Point waterfront Burghers are not Greenies. Far from it, they have been much too busy making the kind of money you need to live there, to have had any time to waste, trying to save the world. But now, with massive public indifference, if not hostility, to their self-preservationist cause, I suggest they change their tune. They should make the Spotted Hand Fish their best friend. What has always looked like just another selfish NIMBY protest, should now be wrapped in a flag of environmental convenience.
Save Our Spotted Hand Fish.
Come on you Battery Point Burghers! It's not such a big stretch to embrace Nature, because after all, surely saving the world is the ultimate form of enlightened self-interest. And, believe me, it is so much more effective and respectable.
First published in Mercury's Tasweekend.
• Margaretta Pos, in Comments: Not sure, but I think I saw an orange bellied parrot in front of a White Tribe mansion – sorry, midden – on the foreshore …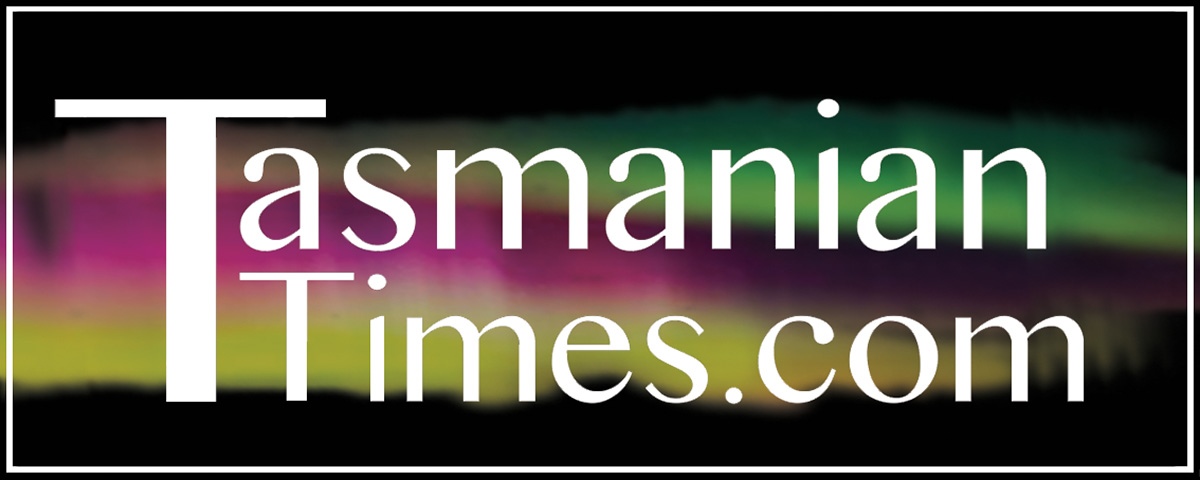 Author Credits: [show_post_categories parent="no" parentcategory="writers" show = "category" hyperlink="yes"]