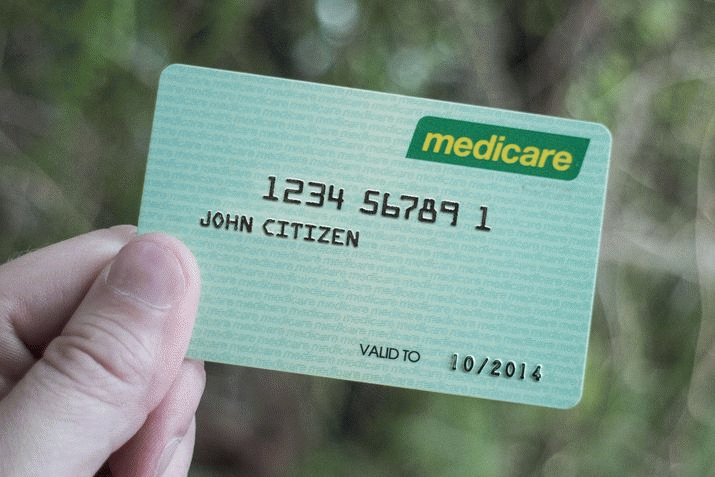 Tony Abbott says the Medicare co-payment is 'dead, buried and cremated'. But it's already arising from the political crematorium as a much sneakier measure ‒ long-term freezing of the rebate ‒ that will eventually cause even more damage to bulk-billing and universal health care. MARTYN GODDARD reports …
According to the federal health minister, Sussan Ley, Medicare bulk-billing rates are too high.
'With more than seven out of ten consultations for non-concessional patients being bulk-billed we have to recognise that the level of government support for patients who can make a modest contribution of their own is not in the long-term acceptable', she told reporters.
Ever since the long fight over the introduction of the Pharmaceutical Benefits Scheme in the 1940s, Liberal Party health policy has opposed universal health care and concentrated on converting it into a safety-net for the poor. The Abbott government's attempts to radically alter Medicare and to destroy the principle of universality are, however bumbling, in line with an approach that has remained unchanged for at least seventy years.
The $7 co-payment is gone. The $5 slug on rebates, which doctors would have passed on to patients, is gone. But that $5 would have applied only to patients without concession cards, so it would have meant a slug of 3.8% of an average GP's revenue, according to the Grattan Institute.
But the measure which is still left in place ‒ the freezing of rebates on all Medicare services for everyone until at least 2018 ‒ will amount to 6.8% ‒ bigger than the $5 slug on GPs, bigger than the $7 co-payment for patients.
When you go to your GP for a standard consultation of ten to twenty minutes, your Medicare rebate will be $37.05. The previous Labor government, forgetting its basic principles, froze it at the 2011 level. The Abbott government will keep it there until at least 2018 and probably beyond.
If you're a pensioner or a health card holder, the chances are currently that your doctor will bulk-bill. Medicare will cover the lot and you'll have to pay nothing.
But in most cases, that $37.05 doesn't adequately cover what GPs say are the irreducible costs of running their practices ‒ paying receptionists, rent on the premises, office overheads, medical equipment, costs associated with in-service medical education, and a salary which doctors believe compensate them for their knowledge and responsibility.
And by June 2018, the end of the current forward estimates, the freeze in the rebate will mean that instead of rising to $41.40, the rebate will still be stuck at $37.05 ‒ a slug of $4.25 on each standard visit.
But the standard consultation is one of the cheaper items on the Medicare schedule. If you spend more than 20 minutes with our doctor, the rebate is $71.70. By 2018, the freeze will have cost your GP $9.85, a cost which will almost inevitably be passed on to patients.
The rebates for basic consultations under Medicare currently range from $16.95 for less than ten minutes up to $129.80 for an after-hours home visit.
The costs of running a practice have been rising faster than the rebate …
At a doorstop media conference in Canberra, journalists asked Sussan Ley whether she could guarantee that the freeze would not extend beyond 2018. She would give no such assurance.
In theory, GPs could absorb these extra costs and maintain bulk-billing by taking lower salaries. Some may but most will not, for several historical reasons.
The most important is that the costs of running a practice have been rising faster than the rebate for many years, even with annual indexation. The indexation formula is complicated but averages around 2% a year. But wages ‒ the dominant cost of any practice ‒ rise faster than that. Over the long term, national average weekly earnings go up by around 4%.
Then there's the question of what a GP is worth. Until the late 1990s, GPs did not have to undertake specialist training beyond their medical education. But John Howard's health minister, Michael Wooldridge, required all newly qualified GPs, and all those returning to the profession after having been away, to undertake five years of specialist training to qualify for a Medicare provider number, without which it is almost impossible to practice. These were called 'vocationally registered' GPs.
People already practising were automatically given vocational registration and their patients could claim the full Medicare rebate. But those outside the new system ‒ 'non-VR' GPs ‒ were stuck permanently with a vastly lower rebate than they were getting before. Not surprisingly, there aren't all that many non-VR doctors left.
But GPs, led by the Australian Medical Association, campaigned to be paid as specialists, given that they ‒ or some of them ‒ now had to have training and qualifications equal to those of any specialist. They demanded an immediate doubling of their Medicare rebates, something to which no government would be likely to agree.
In the end the rebates stayed much as they were, with an annual indexed increase. GPs got their increased pay not from Medicare but from their patients. Currently, the AMA recommends patients who aren't bulk-billed should be charged a co-payment of over $30, payable to the practice in addition to the rebate.
Most GPs now bulk-bill concession-card holders and, often, those they believe are genuinely hard-up. Half of all consultations in Australia are with concessional patients, who include age and disability pensioners and the chronically ill, who go to the doctor more often. So non-concessional patients have to pay a disproportionately high co-payment to cross-subsidise the others.
Until the Abbott government began its campaign to reduce bulk-billing, the system had reached a kind of equilibrium. Bulk-billing rates for primary care were historically high ‒ in 2013-14, 83.4% nationally, though only 77.3% in Tasmania.
But as Medicare rebates are further and further eroded, the capacity of non-concessional patients to cross-subsidise the rest will decline. In fact, there's good evidence that the $30-plus they have to pay already is keeping quite a few away from the doctor altogether.
The more bulk-billing declines, the less control there will be over doctors' charges …
The only alternative for GPs is to do what the government wants them to do ‒ stop bulk-billing so many people.
Since its beginnings as Medibank in 1975 and its revival as Medicare in 1985 (after Malcolm Fraser abolished the original program) bulk-billing has been the centrepiece of universal health care. One of the key aims of the scheme's inventors, health economists John Deeble and Dick Scotton, was to place some control on the amount of money doctors charge. As long as it remains reasonable, the rebate achieves that.
The more bulk-billing declines, the less control there will be over doctors' charges. And as charges rise, the minority of people who avoid going to their GP because of cost will increase.
Some of those people, inevitably, will end up in hospital with seriously deteriorating health. Some will die.
The idea of universal health care is threefold ‒ to keep commerce out of the doctor-patient relationship, to make health care available to all regardless of wealth, and to achieve the best health outcomes for the nation at the lowest cost.
Health costs do not disappear just because one party no longer wants to pay. Those costs just go somewhere else ‒ to the patient and to the state-run public hospital system.
Tasmanians will be particularly hard hit by the government's aim of slashing bulk billing. We already have some of the lowest bulk-billing rates in the nation. On a per capita basis, Tasmanians get lower Medicare benefit payments than people on the mainland ‒ $761 for each Tasmanian against a national average of $820.
That's even though we have the oldest, poorest and sickest population of any state or territory. We need more but, even now, we get less. The most likely reason for that is the low number of doctors and the consequent lack of competition between practices.
All of this means that any move away from bulk billing is likely to hit Tasmanians ‒ and our hospitals ‒ disproportionately hard.
Meanwhile, the 30% rebate for private health insurance remains untouched. At over $6 billion a year, it remains the fastest-growing program in the whole health portfolio. The rebate was introduced some 15 years ago to boost health fund membership but had little discernible effect: when an eventual boost came, it was due to another policy altogether.
But the Prime Minister has said: 'Private health insurance is in our DNA'.
No cut-backs there, then.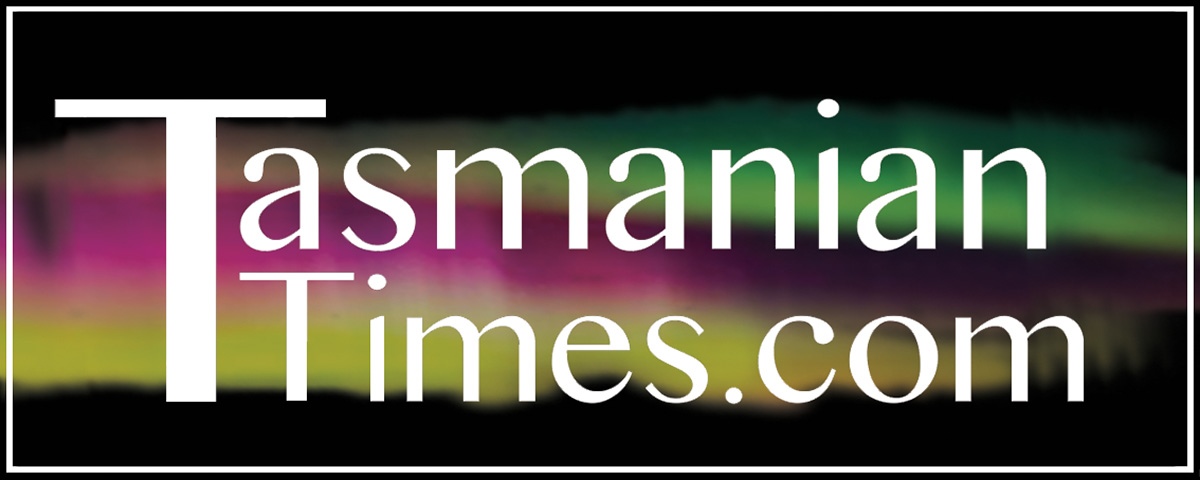 Author Credits: [show_post_categories parent="no" parentcategory="writers" show = "category" hyperlink="yes"]