One September day back in 1980, twenty of us arrived in Cork to begin our noviciate year. I was eighteen years old and like me most had just sat the Leaving but a few had given up careers as teachers and sales reps. For the majority of us, the eventual reality would pan out to be a little more ordinary.
At the time, although it's hard to imagine now, there was something compelling about Catholicism in Ireland. It was such a part of our lives. Priests were revered. Any sighting of the local curate's car pulling up outside at our gable had my mother scurrying around, tidying things and scrambling for the china. She'd have given Father Ted's fictional Mrs. Doyle a run for her money.
1970s Ireland had jam-packed churches on Sundays. Having a son head off to the seminary or a daughter to the convent was every mother's dream. Where I grew up in rural Westmeath, and all over the country, I imagine, failing to go Mass was marked down as aberrant feckless behaviour. Non-attenders were pitied, even distrusted.
Two years earlier, a quarter of the country's population had crammed into the Phoenix Park to catch a glimpse of Pope John Paul 11. Our parents even made the trip – one of the rare occasions they'd ever venture up to Dublin. On observing the sparse death notices in the newspaper at the time, my father was convinced that fewer people were dying because of the uplifting nature of the pontiff's visit. And then there was the pope's declaration that he loved the young people of Ireland. Small wonder so many blokes like me imagined we had a calling.
Most of us settled in quickly; even if the brand spanking new Wilton shopping complex next door seemed at odds to our pious trajectory. Two nuns and a local woman cooked our meals. They also saw to our laundry. We had a roster of household duties. In between scripture study, meditation and some token gardening, we played a lot of table-tennis and snooker. Despite our supposed spiritual milieu, we frequently got on each other's nerves. There weren't any fist-fights but it occasionally came close.
We were not inured from what was happening in Ireland. I remember the Troubles being particularly dire; with that hunger strike, the tit-for-tat sectarian murders, car bombings, and the shooting of Bernadette McAliskey. And the horror of the Stardust nightclub. Our ultimate goal though was to persevere on to ordination.
Homesickness wasn't an issue as I'd spent the previous few years as a boarder at St Mel's College in Longford. Mel's had toughened me and I remember the formidable dean there as a determined but fair disciplinarian who took no prisoners.
But by year's end, I wasn't traveling too well. My appetite was gone and my clothes were suddenly a few sizes too big. I'd awaken in the early hours with racing thoughts and I couldn't get back to sleep. It wasn't good. I realised that a calling could be a nebulous thing; that my resolve would be tested. I'd read about the dark night of the soul. Remarkably, after my end of year interview with the Dean, I was given the green light to progress onto Maynooth.
Some of the others weren't as fortunate. Just after Halloween, one lad was committed St Anne's asylum. A couple of us sought permission to go and see him. But he never recognised us at all and he sat in the dayroom with a listless expression throughout our visit. He never returned. Another lad abruptly left after he took an overdose and several others simply quit by Christmas. We broke for summer and I was lucky enough to get work as a cleaner at the Ambassador Hotel in Ballybunion. That summer in Kerry was a welcome change from the claustrophobic atmosphere at Wilton.
At first, the Order's newish open plan residence and its carefree vibe, within walking distance of Maynooth College, was a novelty. With its modern minimalistic architecture, it was exhilarating and disquieting. We could come and go as we pleased. A couple of the older seminarians had their own cars. All of a sudden it was as if we'd grown up. There were drinking sessions down in the village. Dublin city was a shortish bus or train trip away. We were free to socialise with hundreds of other seminarians and lay students. But in spite of all this new found freedom, my insomnia returned. Everything seemed beyond reach. Meditation, no matter how hard I tried, was no salve. I wasn't sure what to believe anymore. Although I didn't know it, my difficulties hadn't gone unnoticed.
The syllabus at Maynooth was a step up from our noviciate year. We studied Latin, English, philosophy of religion, ethics, and of course spirituality. The lecturers were slick confident and articulate men who were masters of their subjects. Around the campus, the pro-life campaign was underway in earnest and some of the seminarians were even wearing right to life badges. Games of table-tennis and snooker suddenly seemed a distant memory.
After breakfast one morning, the Superior, a quietly spoken man, with a penchant for Aran sweaters and corduroy trousers, sidled up to me as I was returning my tray, and he asked that I pop into his office "for a bit of a chat." I was surprised.
I wasn't sure what to expect. Although he was a familiar figure gliding around the corridors, carrying his breviary behind his back, we'd never had a serious conversation. After opening his door, he invited me to sit down, gesturing towards an armchair near his desk but he elected to stand and stare out his window which overlooked the tennis courts. Normally a calm man, he now seemed ill at ease. I was worried. I had a feeling that this chat was going to end badly.
He turned towards me, as if he'd suddenly remembered I was in the room. After clearing his throat he bluntly told me the Order was recommending that I terminate my vocation. In that moment, his advice, delivered so clinically was crushing. He paused, perhaps to give me an opportunity to respond but I had no words. I didn't think there was anything I could say that would make any difference. He took a tissue out of his pocket and he began cleaning the lens of his glasses. So I stood up and I walked out.
I'd clung to the idea of becoming a priest since I was sixteen. The catalyst was a visit to the boarding school by the Order's vocations recruiter. I'd held on to one of the brochures he'd left in the classroom. And two years later, I was on my way to Cork. But I think it was just a notion that I'd nurtured nothing more. I think I imagined the religious life as some sort of exotic ticket on which I could piggyback my way through life. In hindsight I know, I should simply have had far more discussions with those who should've known better. Anyhow, as it was, Ireland suddenly felt too constricting, too familiar and too unyielding. I felt as if I'd languish if I didn't go.
Still crestfallen …
The next morning, still crestfallen and still trying to come to terms with what had just unravelled, I packed my things. A fellow seminarian gave me a lift home in his Renault.
After I'd been at home for a while, I became restless. I wasn't sure what to do. My father suggested that I should see about becoming a diocesan seminarian. For a man who was always loath to offer any advice, to hear his suggestion almost caught me off-guard. We were up on Maol hill, fixing a fence – grass was scarce that summer and our sheep were proving to be difficult to contain. He made the comment casually, almost offhandedly, as we were untangling rolls of barbed wire. I told him I wasn't interested so he didn't pursue the matter. I didn't tell him the thought of living alone in some presbytery for years on end wasn't what I wanted. It would've been too solitary a life. Nor did I tell him that I realised the Superior had probably done me a favour.
So I put my head down and I worked for a while at a piggery near Kilkenny town. I stayed there until I'd saved up enough for an airfare to Melbourne. The piggery was monotonous dirty work but I didn't mind. It was a means to an end. I used to get my pay cheques cashed at the supermarket on the weekends. And a wad of fifty pound notes soon accumulated in the biscuit tin on top of my wardrobe. At that time, Kilkenny had a cinema and a half-decent bookshop so I was all right. I remember the smell from the Smithwicks Brewery being a constant presence in the town. Although I wasn't one for the drink I was struck by the plethora of pubs that lined the main street. Fieldcrest towels closed that year and over six hundred people lost their jobs. Within 18 months, I'd sold my little Yamaha motorbike and I was on my way – ferry-bound. I stayed with one of my sisters in the East End until I'd organised the ticket to Melbourne.
My seminary days have long since been consigned to a different world. And I sometimes wonder if they were instrumental in my decision to leave Ireland. I suspect I still would've gone. But I can't be certain.
I see from the Order's website that a few of my Wilton class mates did make it through to ordination and they are still working in far-flung places. I can only admire their enduring self- belief and tenacity.
After thirty years in Australia, my religious inclinations have well and truly diminished. I went to Mass for the first few years, even dragging a younger more reluctant brother along with me but then things start to slide. Working as a nurse often meant doing shift work on Sundays. But it wasn't just that.
When I was home a few years ago for my father's funeral, I pocketed his rosary beads and I brought them back with me to Tasmania. I don't think he would've minded. They're a reminder of his faith that was such a long-lasting part of his life. Even though in his final years, when he could no longer leave the house to go to Mass – to the best of my knowledge, no curate's car ever parked at our gable.
The Catholic Church in Australia has had its fair share of scandal. And its response has also been less than ordinary. But the church's fall from grace here hasn't been so spectacular. After all, no religion has ever truly succeeded in occupying centre stage in this massive sprawling continent.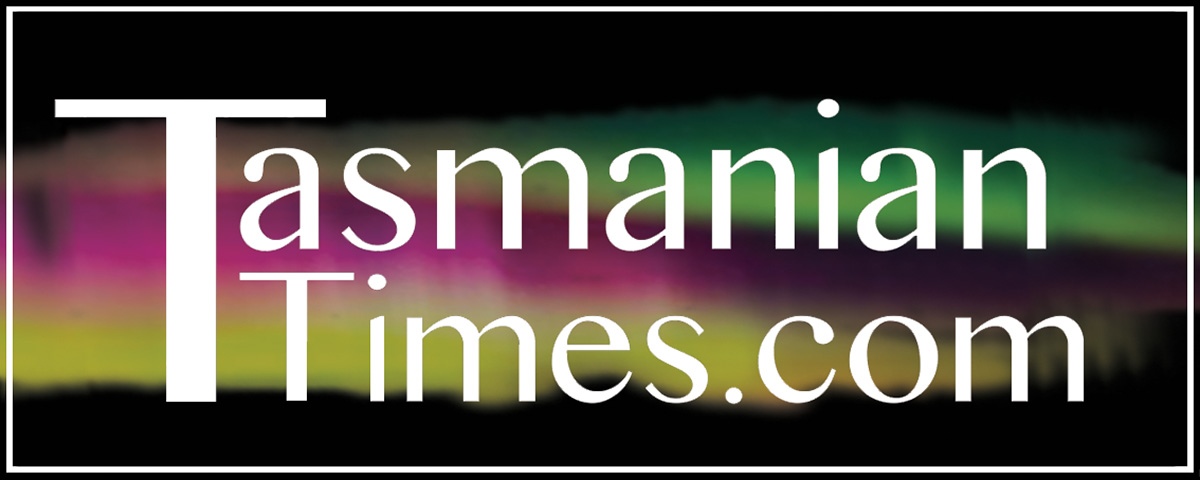 Author Credits: [show_post_categories parent="no" parentcategory="writers" show = "category" hyperlink="yes"]